End of season recap for the Ducks Loot and Cheers to you all.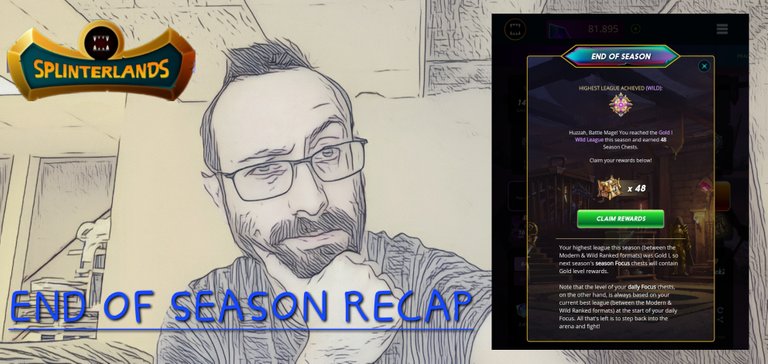 Another seasons greetings as the time goes. Would ya slow it down for us Universe? Dang. Trying to enjoy every day is a mission as we all got things to do. Seems whatever changes we have endured through the past year in the Splinterlands world have balanced out, and i had a decent season end. Although not quite the sweetest prizes, but thats just my luck this time.
I have not reached Diamond since a few seasons ago now, even with the few new additions to my collection. I tried and tried but with the new ECR rule i had to restrain as to not get too low, thus making things counterproductive. Ended in Gold 1 this time, so close to Diamond, but yet so far.
GOLD 1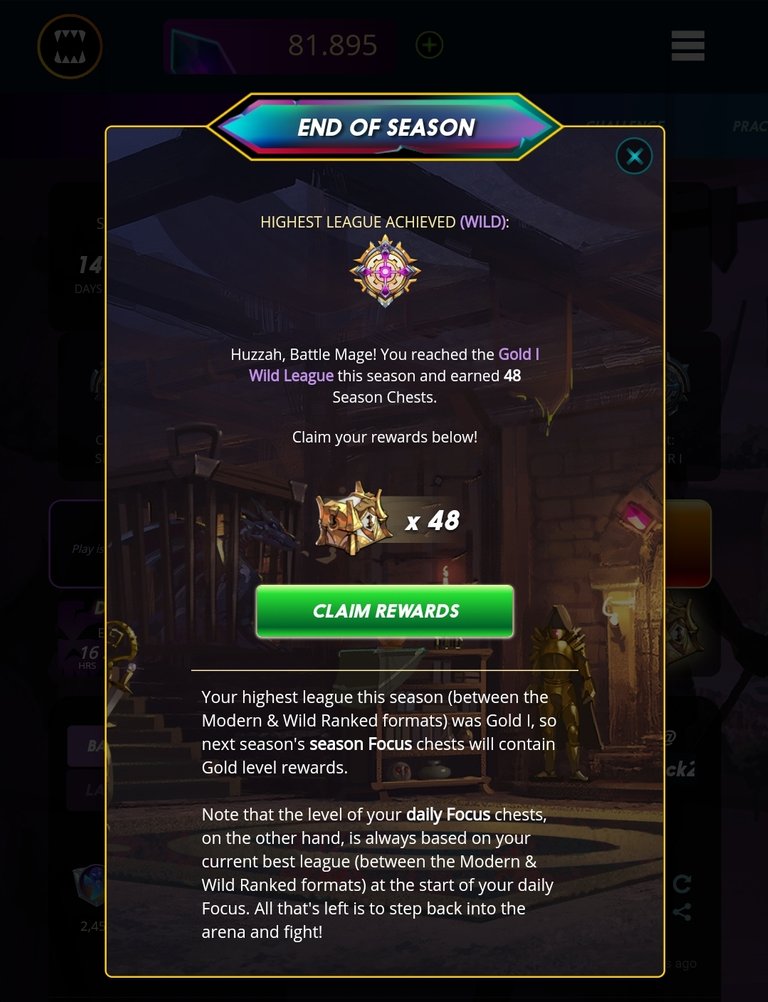 Just a few clicks later and the rewards shall be revealed. Either to surprise me, or not. I wonder everytime and there is some excitement to know if any golds may pop up.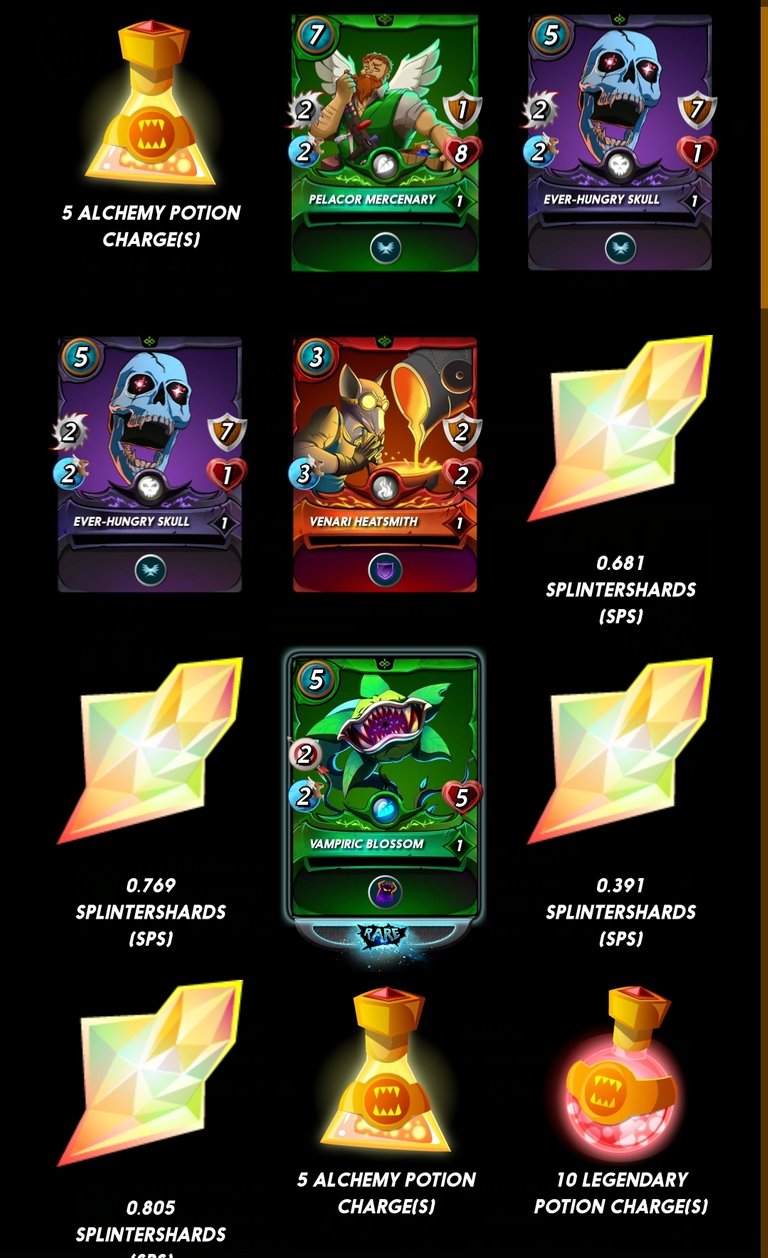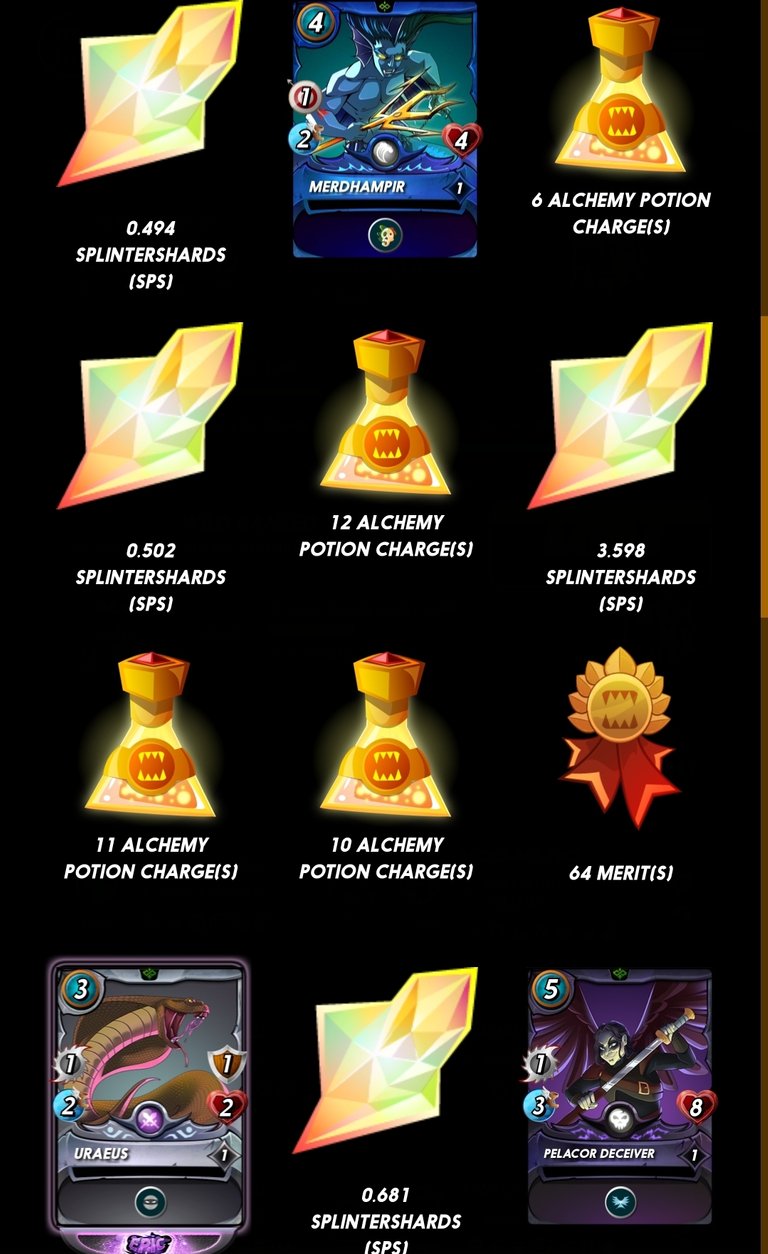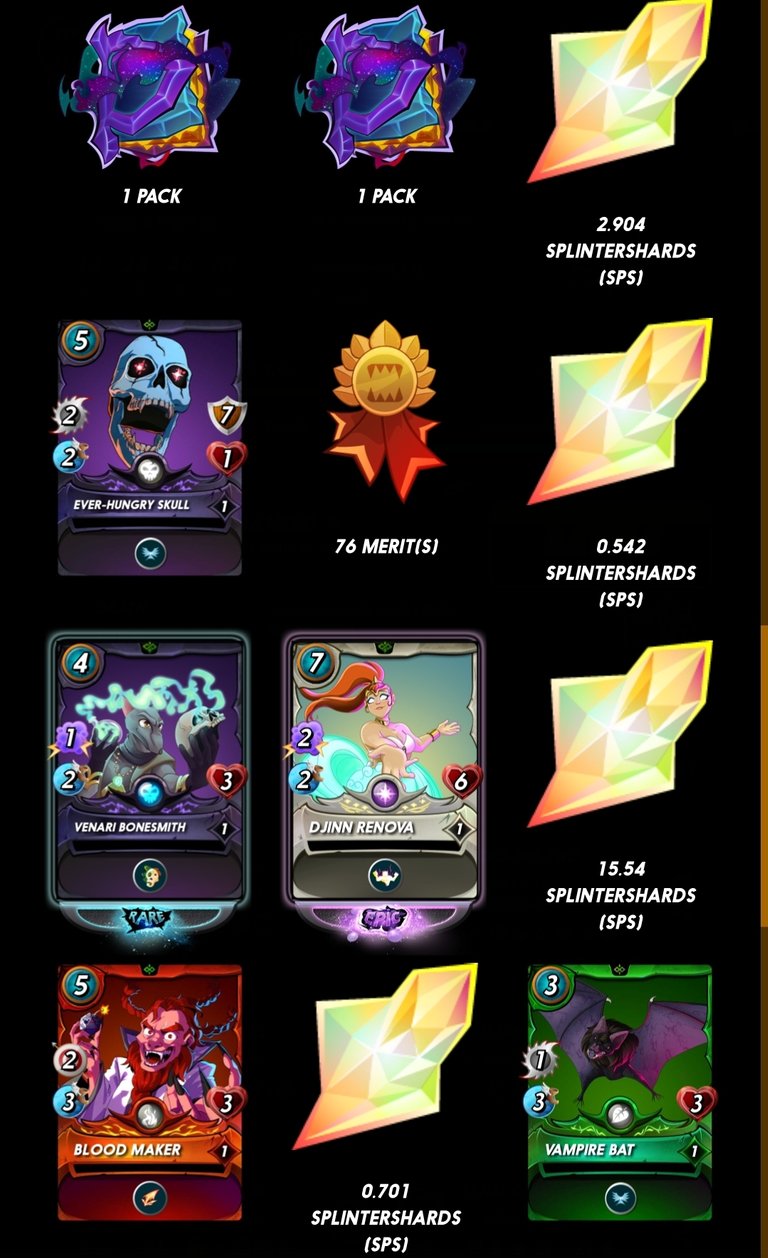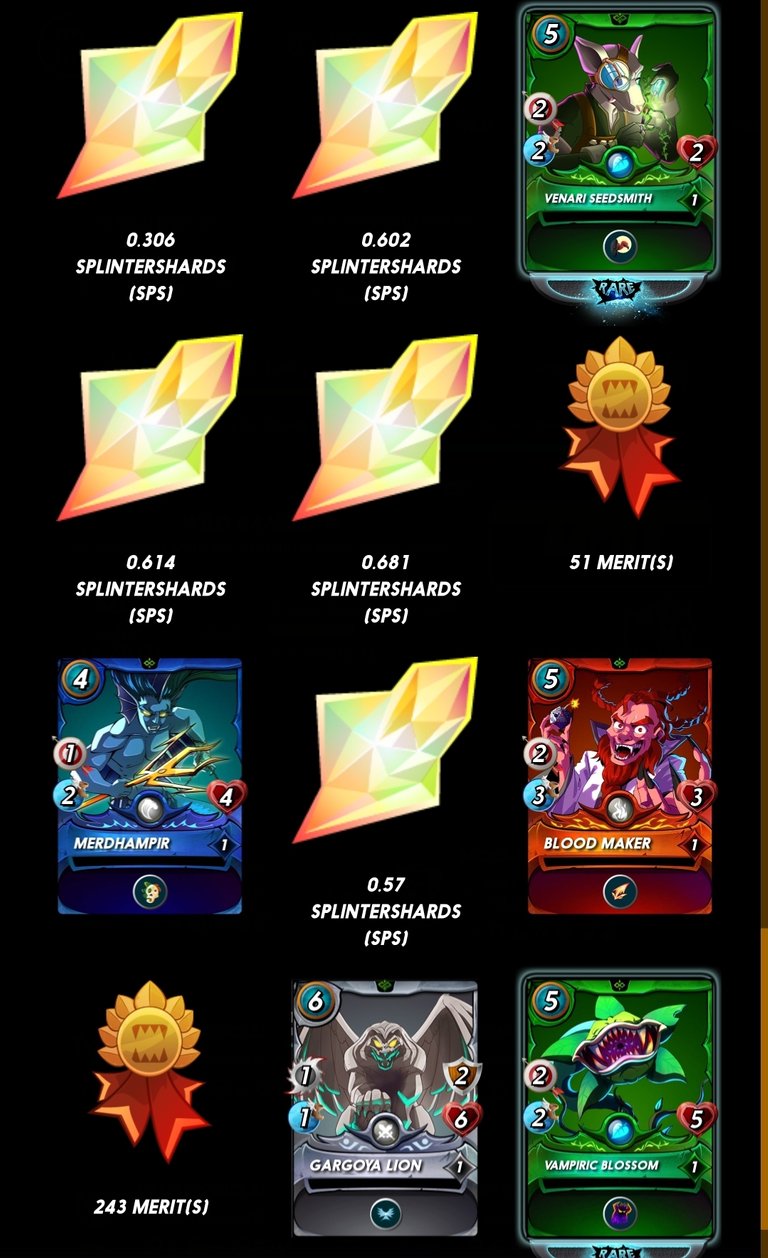 Well, lets see....
lots of SPS
2 Chaos packs
quite the assortment of cards
some merits that i can finally use since im in a guild now
CHAOS PACKS
Might as well open these 2 packs since God knows we all have a million potions now.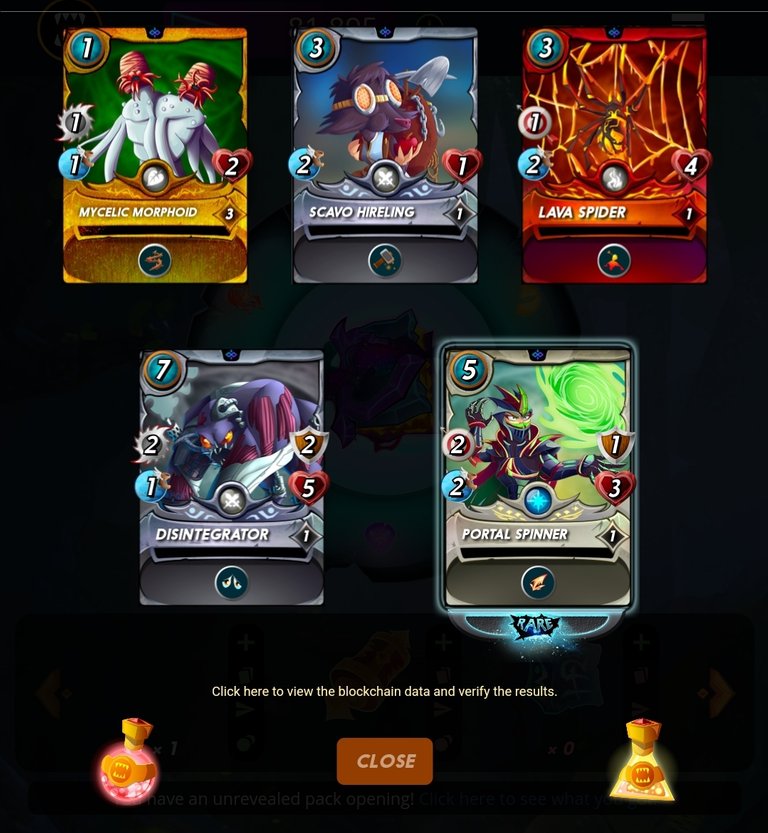 I had meant to take a snap of the 1st pack but it was disappointing. In the 2nd pack i did get a Gold card but it was just the Mycellic Morphoid. Cool but still a bit of a disappointment. Always hoping for a new cool card, something valuable. As always though, i shall take it all and tuck it away.
DCROPS
The dCrops season also came to an end, and was able to finish all my missions there.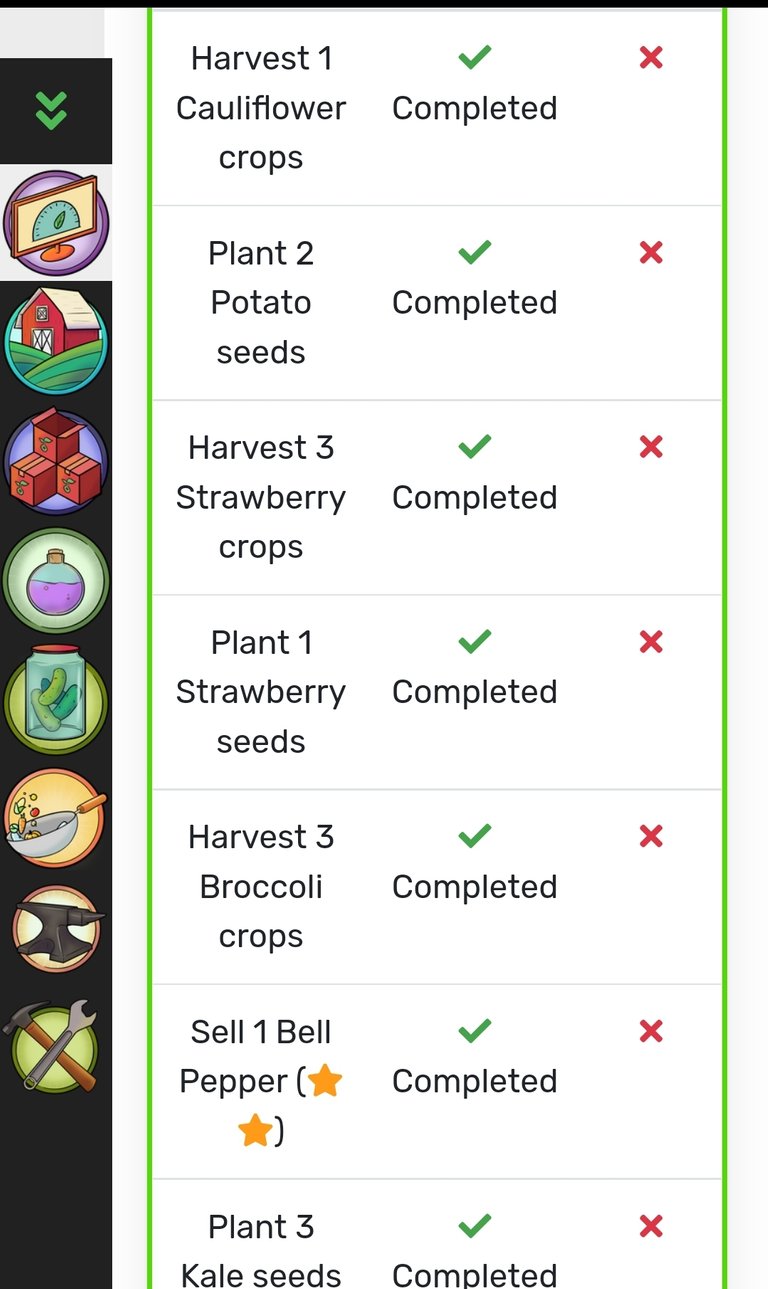 The game is shaping up nicely with release of the Beta edition packs.
I went to open the chest but because im on mobile device it doesnt quite show me what i received. I eventually find out because i can see in my inventory.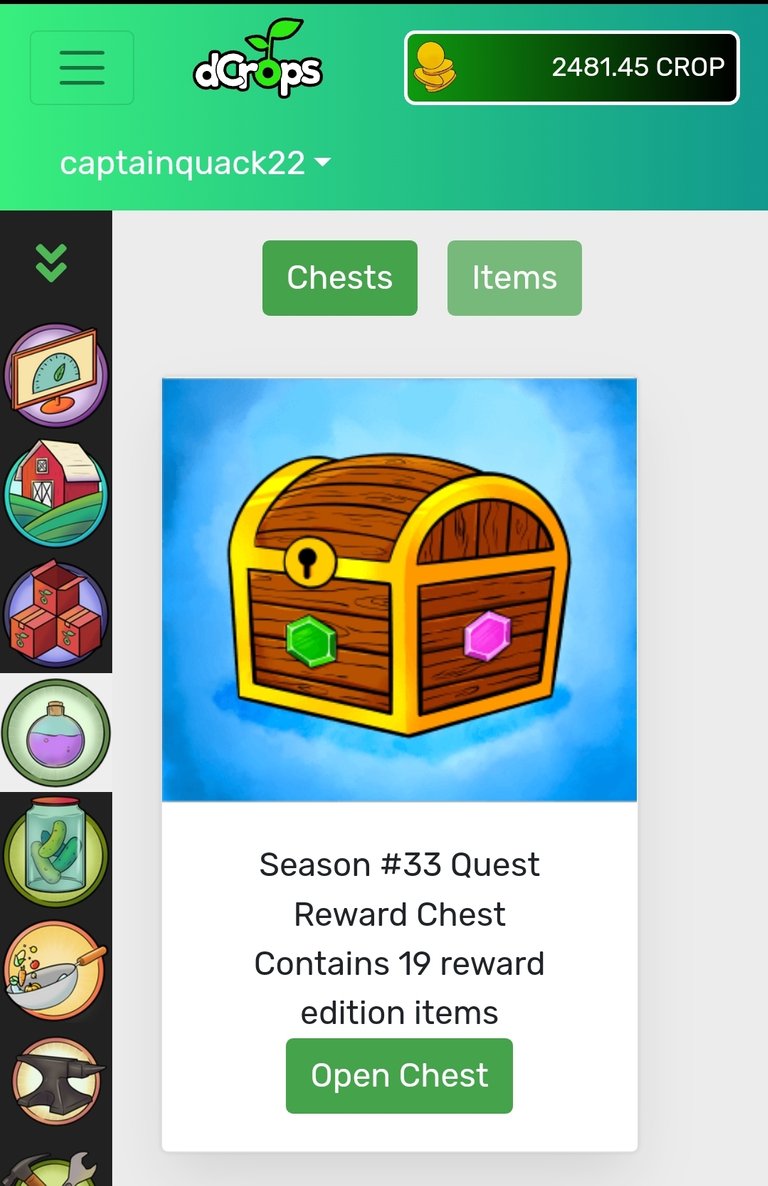 Seems to have been some of the usuals, speed grow and ferti plus. A few resources like stone and wood.
Time for me to sleep. Have tried to catch up on the feed, but thats pretty endless, so lets keep on ROCKIN.
THANKS
---
---