Snagging some decent Focus chests for Splinterlands but this market crash is like a kick to the balls.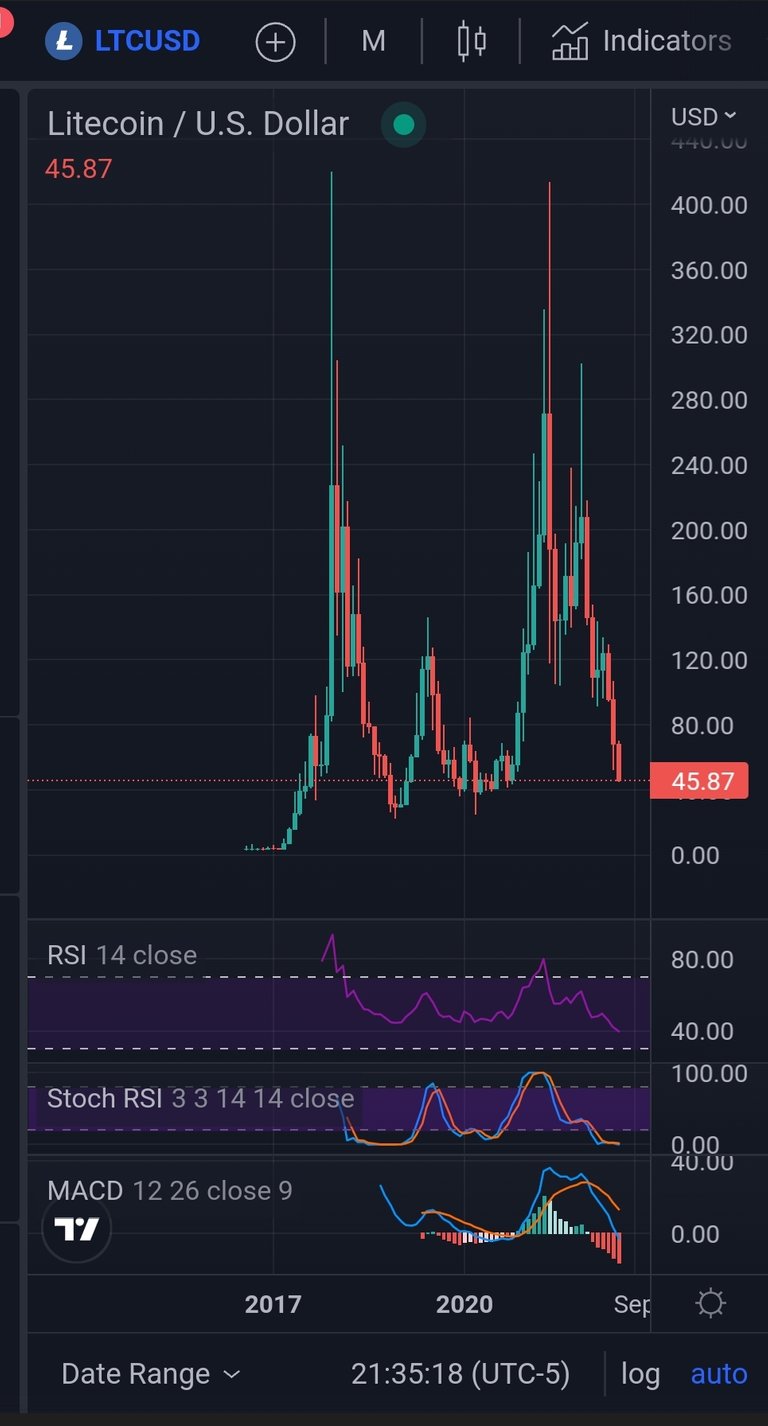 How do we keep calm in these times. Work and effort for months, past couple years, all just to suddenly change. Plenty of reasons, global recession, pandemic, economic troubles. Im at work anyways, doing my time. Slaying debts that i have accumulated. Ive been a fool, least thats how i feel now. Buying in to crypto all this time just to see the floor cave in.
The litecoin chart is pretty telling. Back down to historic support. But then again how relevant is support anyways. Its psychological. Meaningless. If no one cared about holding litecoin then it just dwindles away and no one cares. Except for a fool like me who has been buying. I just bought more a day ago and im down on that investment already.
Wild west crypto i suppose. Same as it was. To see a gigantic awe inspiring rally, then to just come down and break my balls like a swift kick to my left nut.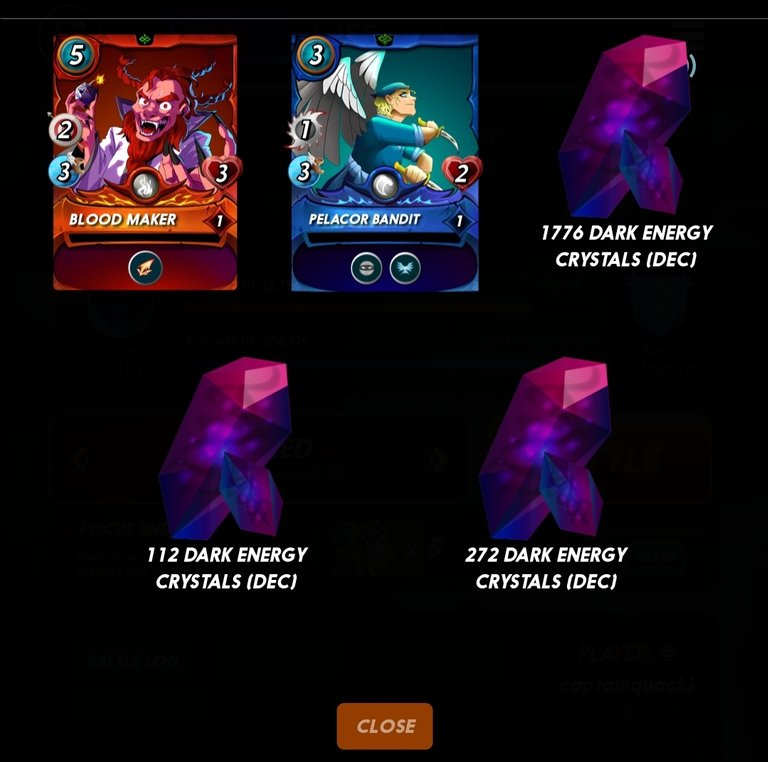 Even a decent set of focus chests cant turn around my pessimism at the time. I know we are all feeling this pain. All these numbers. Value up or down, whats it all worth anyway. I feel regret for not being smarter, but these are lessons that can shape us for the years to come.
Splinterlands cards prices at least seem to be holding relatively well. SPS not so much and has broken down to record lows. What about everyone who is holding, people who bought in this whole time. Above $0.20 cents was a decent price at the time, is what we thought. Now we are down huge. Something fishy is going on. I think globalists wanted this crash to happen, so they made it happen. They need to control things and take power away from individuals like us. Sounds like conspiracy but they had meetings lately. Davos, Bilderberg. Congress people in the U.S harping on and on about regulation. Turmoil in the streets, half the time about stupid shit. Brainwashed people.
Ive worked in healthcare for 13 years now. I try to be a good steward. Try to be good to every person that comes my way. But because i have stretched myself thin, this crash is hitting me in the chest.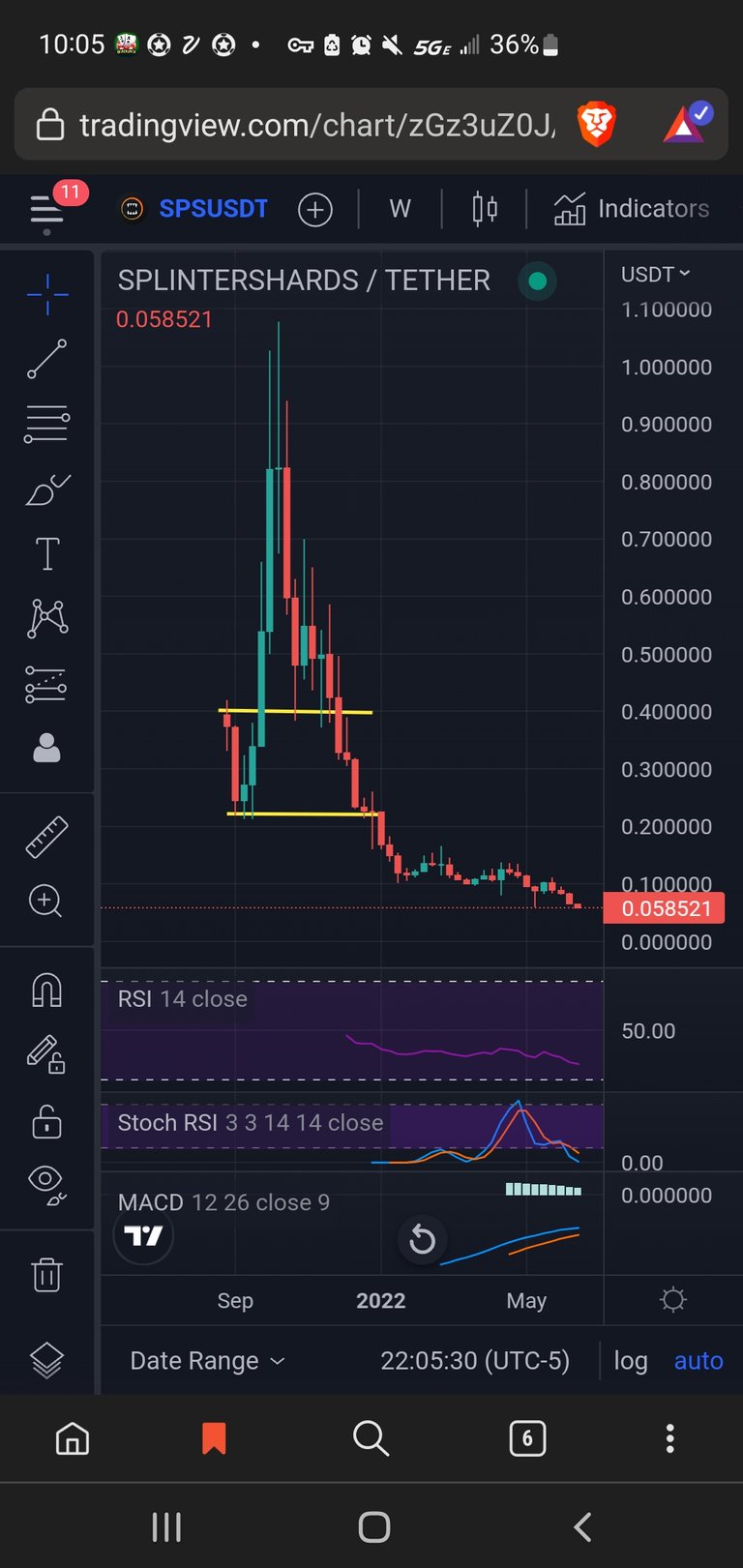 SPS is legit looking like the most god awful shitcoin chart and it hurts me to say.
Bear Jesus is descending and striking us where it hurts. The crash that we were hoping wouldnt come. Seemed things were too good. I had feelings that we would see the true pain show up. Makes sense now because its a sell in May and go away kind of thing. Summertime fun for the wealthy, which means sell sell sell. Now if things stay low, i will continue to keep buying.
Thats all, enough of my ranting, and not trying to be too negative. I believe in what we have going here, so im not GOING ANYWHERE!
---
---