Venari Knifer Week Challenge and Grabbing....just 2 Focus Chests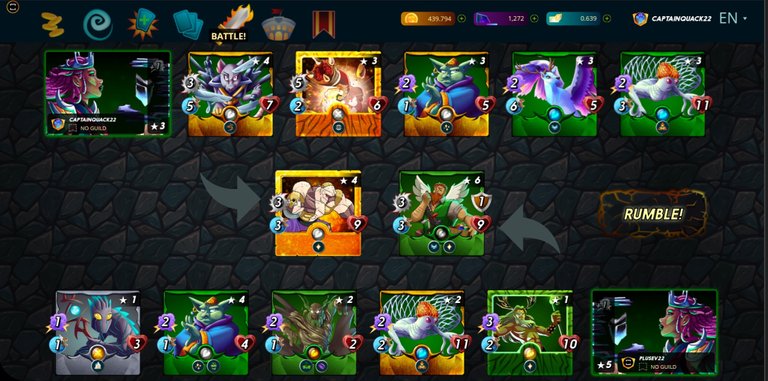 Its a solid moment for a post, was a slightly crazy nights at work but i made it out alive. Just in time to put in more work....to get some focus points to be able to claim a few reward chests in the new updated rewards system.
1st, wanted to jump in on the Venari Knifer challenge. I have always thought it was a cool looking character with interesting art. Looks especially badass when gold.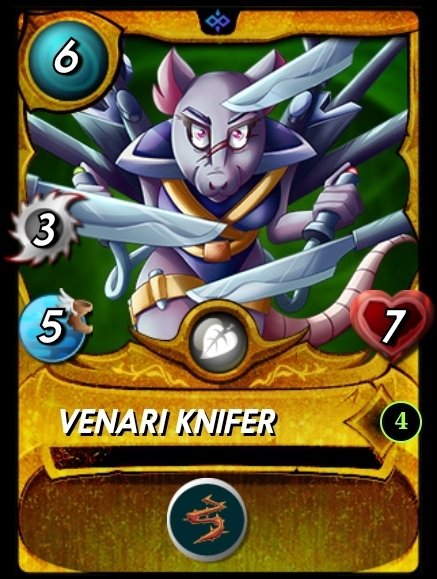 After a few attempts i scored a win, but with the Venari Knifer in the 2nd position. Was a No Summoner battle modifier. Thought it might not get the win, but ended up being an interesting battle.
https://m.splinterlands.io/#/battle/game/process/sl_39ba3a01eafb9700bb69f871720e753e
Heres the view from the mobile webpage.

Since the update the mobile page doesnt show the new reward system.

1st picture up above is the battle layout on the regular webpage, which actually looks pretty sweet. Has more detail and visuals and is where i have been playing to do the focus points.

Anyways on to the battle.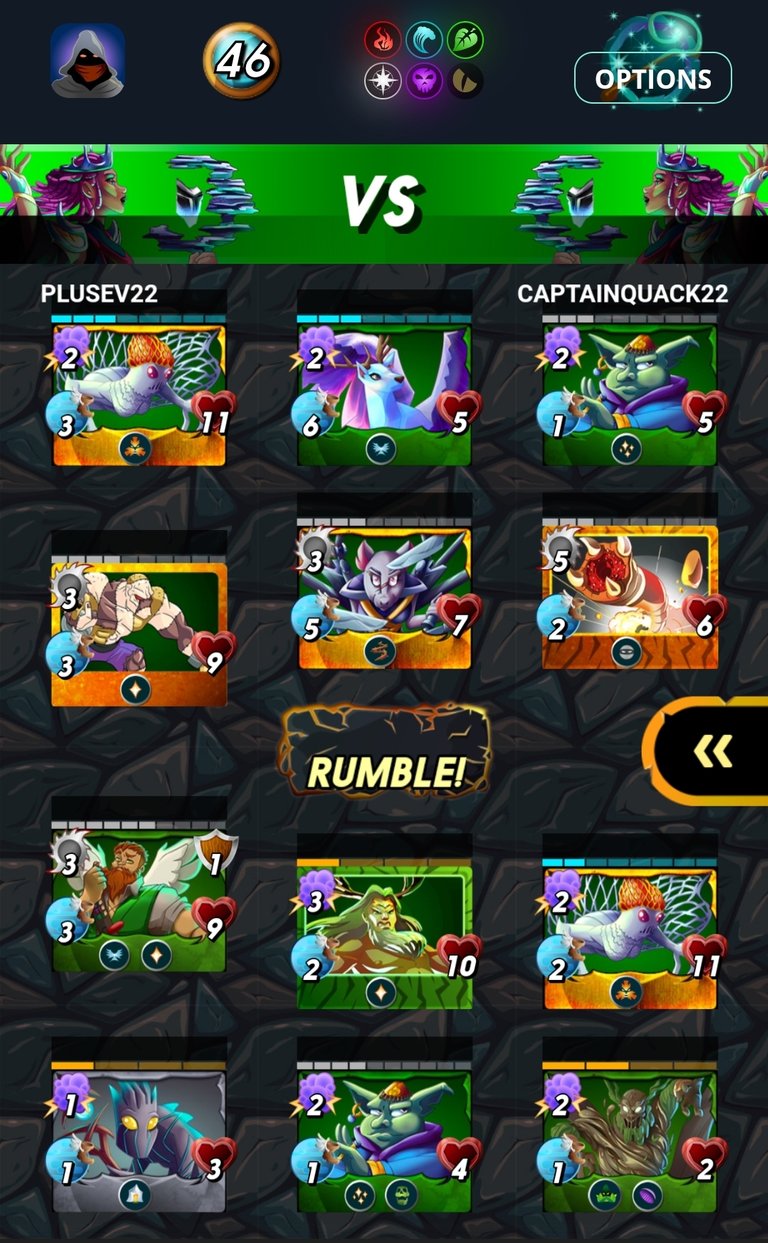 My team consists of the Flesh Golem in 1st, Venari Knifer in 2nd, Sandworm 3rd, Goblin Psychic 4th, Regal Peryton 5th, and Mycellic Slipspawn in 6th.

Other team is using Kron which strikes fear into my heart.

a few strikes later, and both our Slipspawns are down.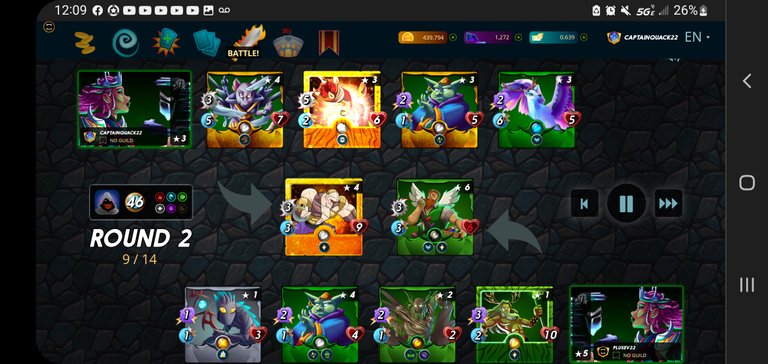 My Venari makes a valiant effort to sweep up the garbage, but gets taken down too.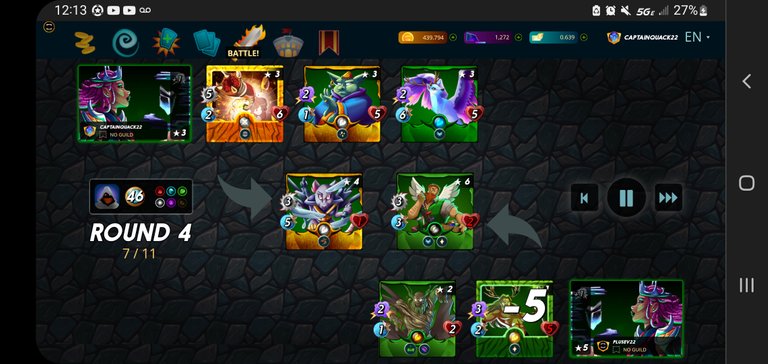 Down to the last moment, and the opponents Djinn Biljka is Toast.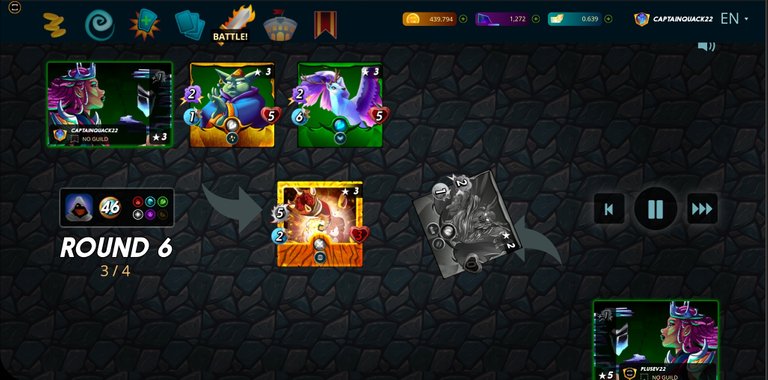 FOCUS REWARDS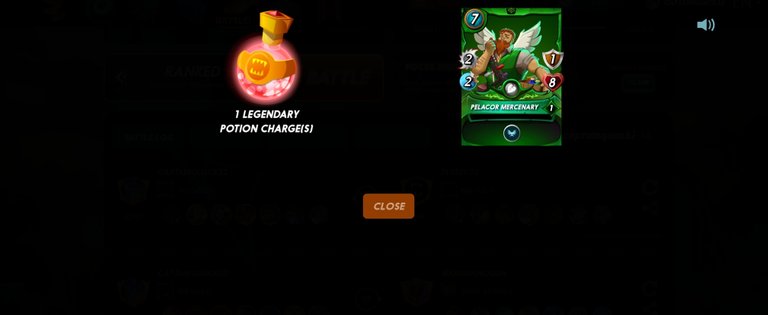 and as you can see, 2 chests, and pretty disappointing

Seems to have taken me more time and i have received less on this new system

Have seen mixed reviews by others. Some that like the new system, but also others with plenty skepticism.

Not too sure where i stand with things but I shall Rock on.
---
---