Splinterlands Art Contest! // Week 158 // Goblins Adventure: Quest of Fiinding Chaos Legion Packs
Hi,
This is the first time I made a Fan-Art Movie Idea Poster,
The Story flow is that these cute Earth Goblins are adventurers in quest finding Chaos Legion Packs.
Starring:
Goblin Thief
Goblin Socerer
Goblin Dartling
Featuring:
KRALUS (The keeper of Chaos Legion Packs)
Duration: 20 Hours
Devices used: Tablet + Hand
The Poster: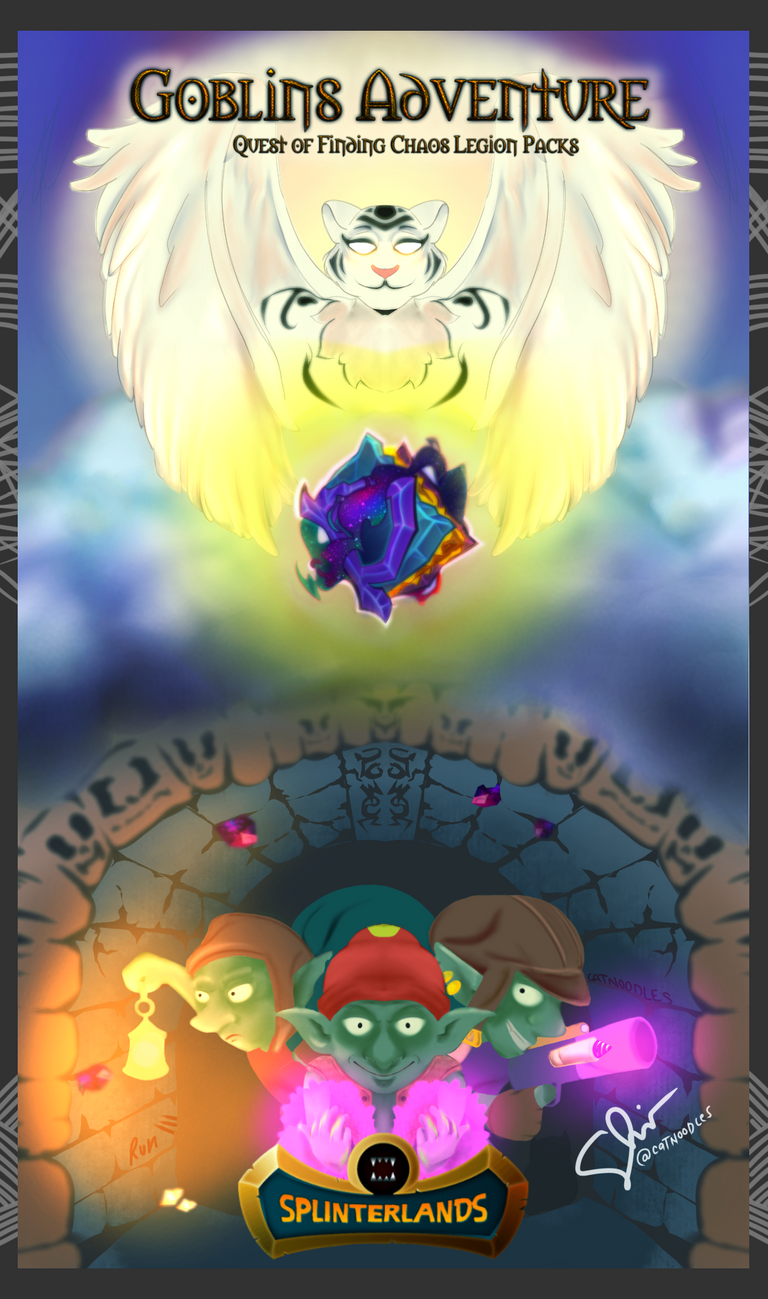 The Duration: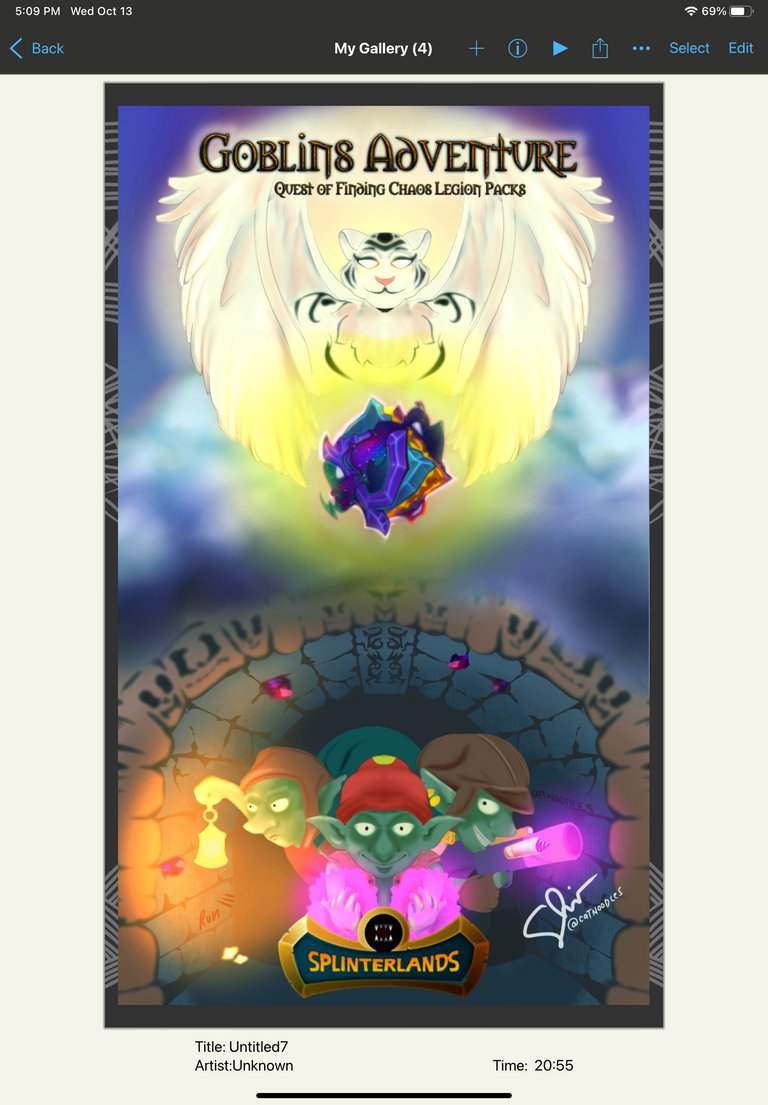 The Process:
I had to compress it to 30 seconds to make it really small so i can have it uploaded here

I Hope you guys like it, If you do , Kindly upvote, I'd greatly appreciate that. Thank you so much for checking my art out. Have a great day!
---
---