Share your Battle Weekly Challenge! ANIMATED CORPSE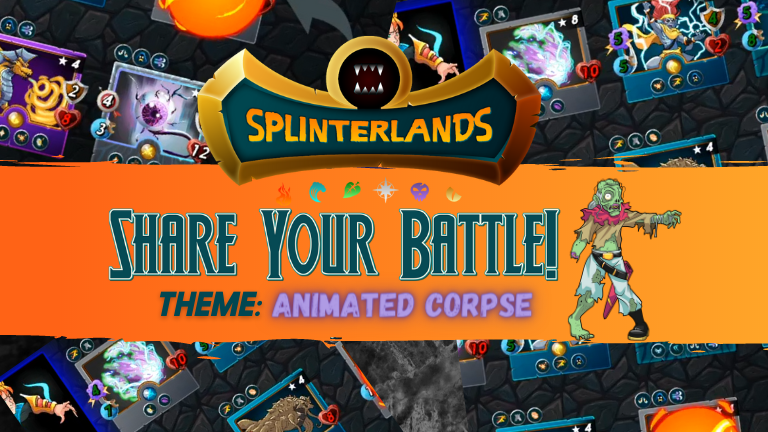 Hey guys!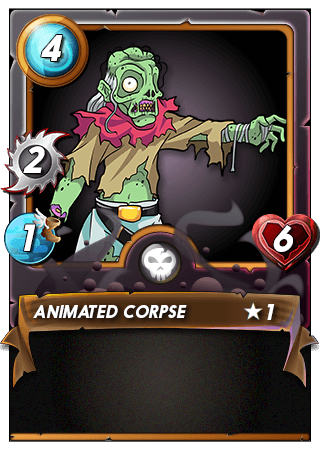 I missed a few weekly challenges since my last one, but I wanted to do another one right now. That wasn't that easy. Took me a while to win with the
Animated Corpse
. So here are the given rules:
THEME: ANIMATED CORPSE
Edition: ALPHA/BETA
Rarity: COMMON
Element: DEATH
Attack: MELEE
Abilities: VOID AT LEVEL 4
Let's fight!
Like I said, it took me a while to win. I don't often play death. There are many people playing Alric Stormbringer right now to grind their way up and playing Death wasn't the ideal choice in my opinion. In the first battles I just tried to figure out how to build my deck around the Animated Corpse. The magic attacks killed me easily.
You can click the pictures to watch the fight.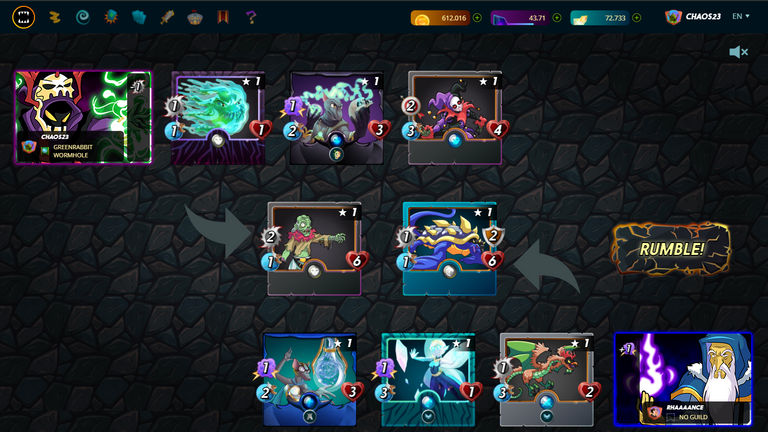 The second battle was nearly the same..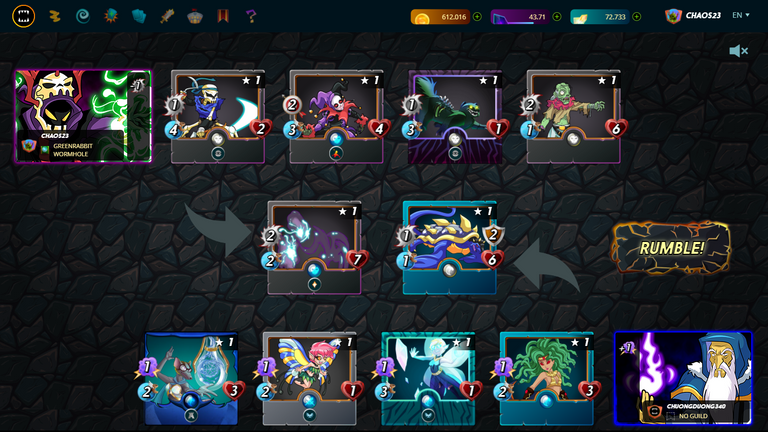 After a few fights I thought about avoiding the magic attacks. I came so close to a win but failed again. Then I could not take Death and took Drake of Arnak so I can still play Animated Corpse. The opponent took Pyre.
1. Animated Corpse
2. Djinn Chwala
3. Haunted Spirit
4. Undead Badger

The Corpse died pretty fast but my Djinn could survive a few rounds and took two cards out. The Badger missed once which was bad but did hit after that. Luckily the Haunted Spirit could heal through the battle and killed the rest at the end.
That was fun!
On level 4 the Animated Corpse would have avoided the magic attacks, but I have to deal with level one. 😄 At least I made it in the end.



#Splinterlands #Play2Earn #PlayToEarn #Oneup
---
Join me here:
Splinterlands
Prospectors
Womplay
Pipeflare
---
---