BATTLE MAGE SECRETS Weekly Challenge! ->Fog Of War<-

Hello Splinterfam...
It's been a while since I last took a challenge and posted here on Peakd. This is the first time I took a weekly challenge and I'm hoping you'll indulge and spare me a moment of your precious time to read through my entry once more. This battle is fought using my schoolar account. You may issue a challenge to me to prove ownership of the account.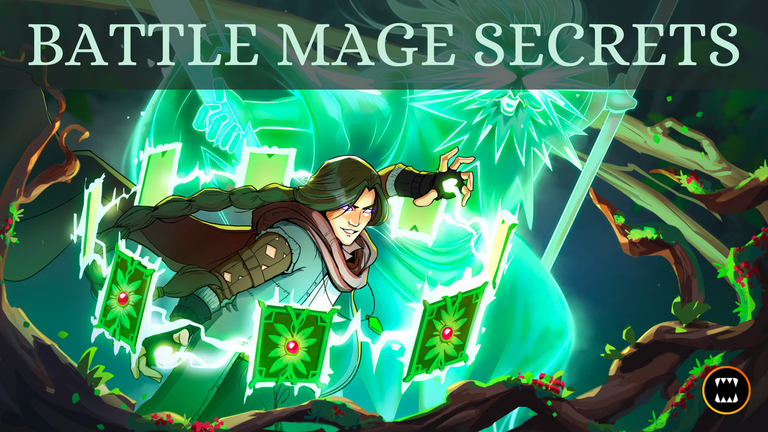 RULESET, MANA CAP & SPLINTER AVAILABILITY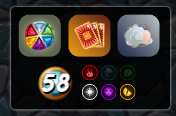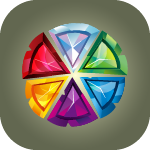 TAKING SIDES
Neutral Monsters may not be used in battles.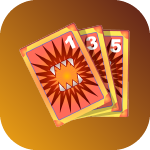 ODD ONES OUT
Monsters with odd Mana costs may be used in battles.
FOG OF WAR
Monsters lose the Sneak, Snipe and Opportunity abilities. Scattershot still works in this ruleset.
LINE UP
Kindly click the image above to see the actual battle

SUMMONER: GRANDMASTER RATHE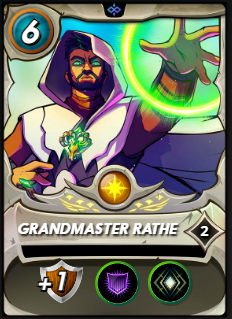 Considering the effecting ruleset in play, I opted to use GrandMaster Rathe as my summoner since he can offer or grant my team with Void ability and because there is no snipe, sneak, and opportunity the enemy for sure to use magic monsters. This will make the enemy monster's attacks hit my team's armor first. Abilities: Amplify, Void Armor, plus one shield

URIEL THE PURIFIER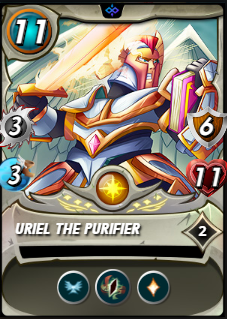 Considering the effect of the used summoner and having 6 armor with health regeneration will surely Uriel will be a great tank/front liner for this match, matching up with the repair shield will be more awesome. Abilities: Flying - When a monster with the Flying ability is being targeted, the attacking monster's attack accuracy is reduced by 25%. Recharge - Recharge will ignore the Forcefield ability only if the base damage is less than 5. Heal - Any amount of healing will be roughly 1/3rd of the target monster's max health, rounded down.

ADELADE BRIGHTWING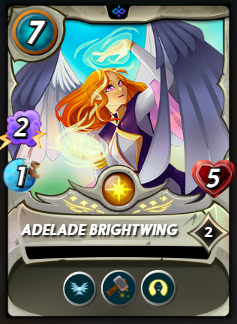 Adelade Brigthwing is one of the perfect monsters to use when using GrandMaster Rathe summoner. He can repair friendly monsters' armor while dealing damage to the opponents at the same time. Abilities: Flying - When a monster with the Flying ability is being targeted, the attacking monster's attack accuracy is reduced by 25%. Repair - Repair back ally armor. Resurrect - Resurrected monsters will always be revived with only 1 HP, however, they will have the full amount of armor as they started the battle with.

WAR PEGASUS
!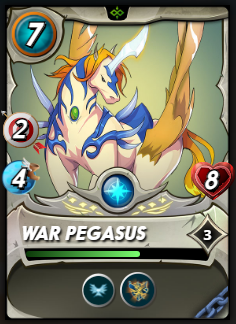 WAR PEGASUS is an awesome soulbound card for life unit, it has a shatter ability to remove enemy monster armor in just 1 hit, and the flying ability is a plus too for this card to avoid or getting missed by the opponents attack. Abilities: Flying - When a monster with the Flying ability is being targeted, the attacking monster's attack accuracy is reduced by 25%. Shatter - Destroy enemy's armor

PORTAL SPINNER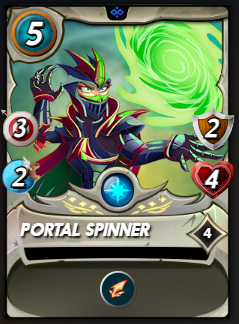 Because of lacking snipe, sneak, and opportunity ability, cards with scattershot are very relevant for the given ruleset. Abilities: Scattershot - Scattershot will attack any opponent monster at random and is not affected by the Taunt or the Camouflage ability.

TEMPORAL MASTER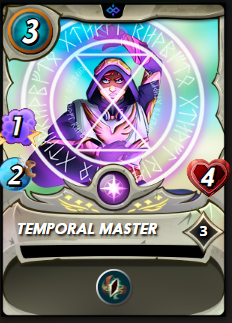 This monster is very useful too having the Recharge ability which can deal x3 magic damage to the opponents monster every other round. Abilities: Recharge - Recharge is one of the modifiers applied after a Forcefield check is done on the base damage.

The Battle
Round 1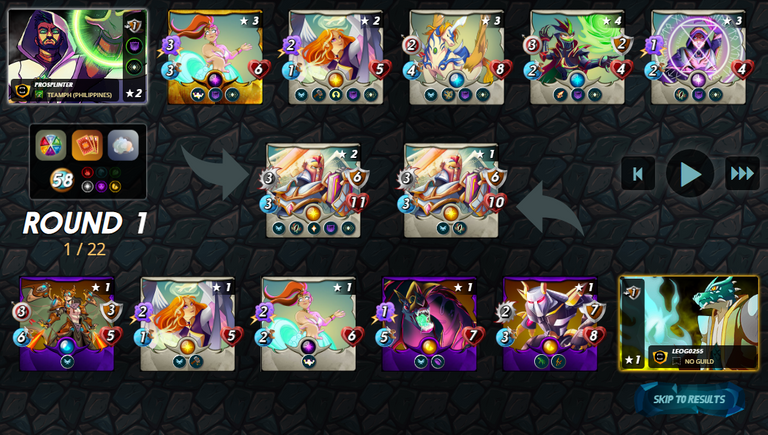 Seeing the lineup of the opponent catch my breath because my instinct is right that the opponent will use a magic lineup.

Round 2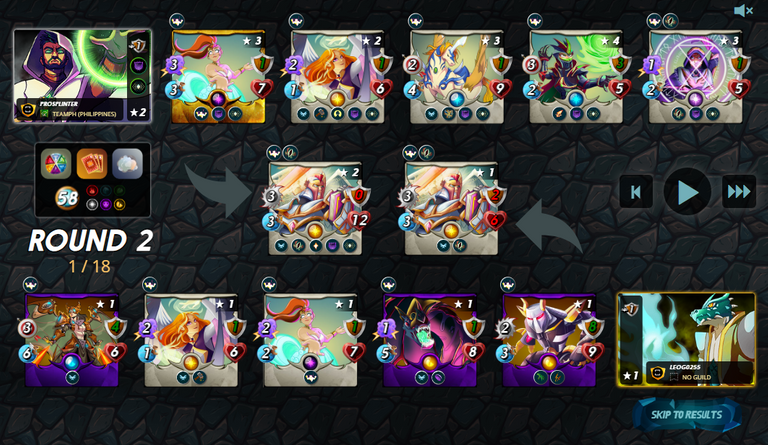 At round 2, my lineup destroyed opponent Uriel which gave me a huge advantage to win the match

Round 3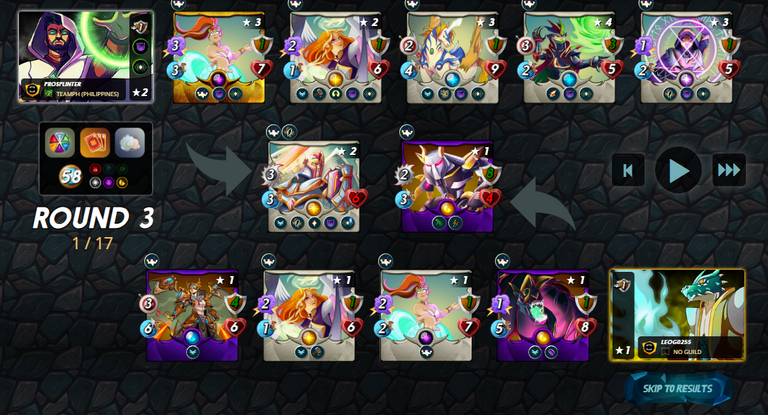 During this round my Uriel died and was resurrected by Adelade Brightwing, those resurrect along with shield repair help a lot.

Round 4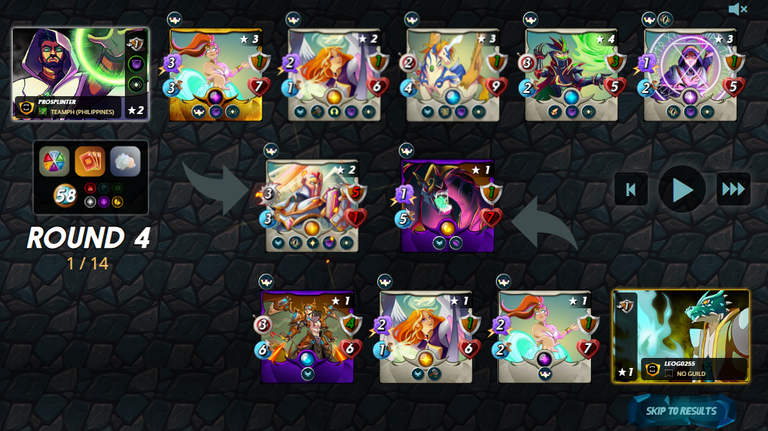 Round 4 only the mages and range monsters are left at my opponent's sides, I can smell sweet victory at this moment.

Round 5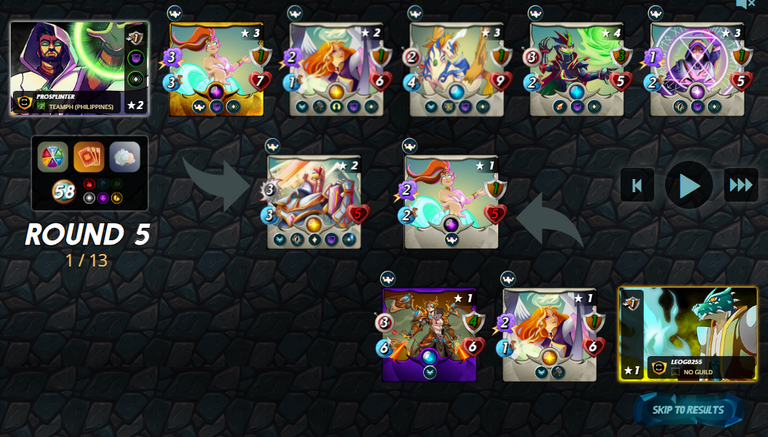 At this round, opponent Djinn Renova died and I am sure it won't take long and the crown of victory will be mine.

Round 6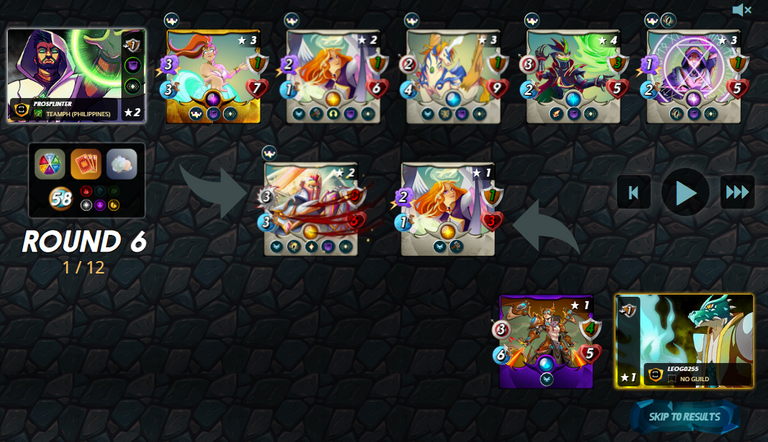 The final round, seeing your lineup still complete at the end of the battle will surely give you the pleasure of victory.

Complete victory is claimed by my team which has made full use of the void armor and surpassed the FOG OF WAR ruleset. Victory is easy to be claimed when all the monsters complement each other or aid each other on the battlefield. I have made full use of the other abilities to buff my team and debuff the enemy monsters.
There goes my entry for this week. Hope you liked it. Thank you once again for visiting…Till next time. Stay safe always...and have fun battling.
For those reading that does not have a Splinterland account, you may click and register through this link.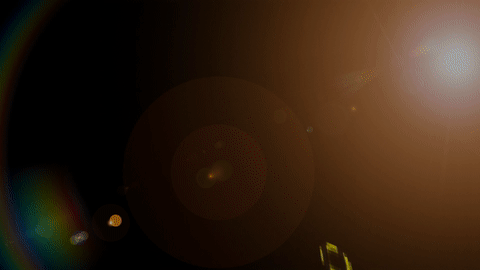 #SPLINTERLANDS
#PLAY2EARN
#HIVEPH
#TEAMPH
#PIMP
#THGAMING
#SBTBATTLETOKEN
#HIVEGAMING
#PROOFOFBRAIN
#SPLINTERTALK
---
---