Cerberus in the Moonlight - My Week 157 Art Contest for Splinterlands

[My First Ever Entry for the Art Contest on Splinterlands HIVE]


Hmm, Since I've not been an artist for more than 3 months, this took me quite a while to complete. Somehow, my main problem was "Perspective" In other words - Getting the perspective right. There was this beautiful perspective I wanted to position my artwork in, In my mind's eye, this looked beautiful - It depicted a scene from a K-drama movie I watched that complemented Splinterlands perfectly. According to @dynamicrypto posts here, It would be marvelous to see a Movie or Animated series created around Splinterlands because it just has so many qualities for a Movie - most importantly, a Great Story. Like I said, getting this scene perspective in drawing was an issue for me, I haven't given up on it yet, but perhaps in my next three artwork showcase you might get to see it finally, but for now, this is what I've settled for(ish).
My theme for this week's art contest is the - Three Headed Fire Monster Cerberus. I would work you throughout the creative process below, and give a conclusion on its meaning.
​
STEP 1;
I started by blocking out the body and head structure for the three-headed dog. You can see that its (their) body is attached with three heads poking on either side.
​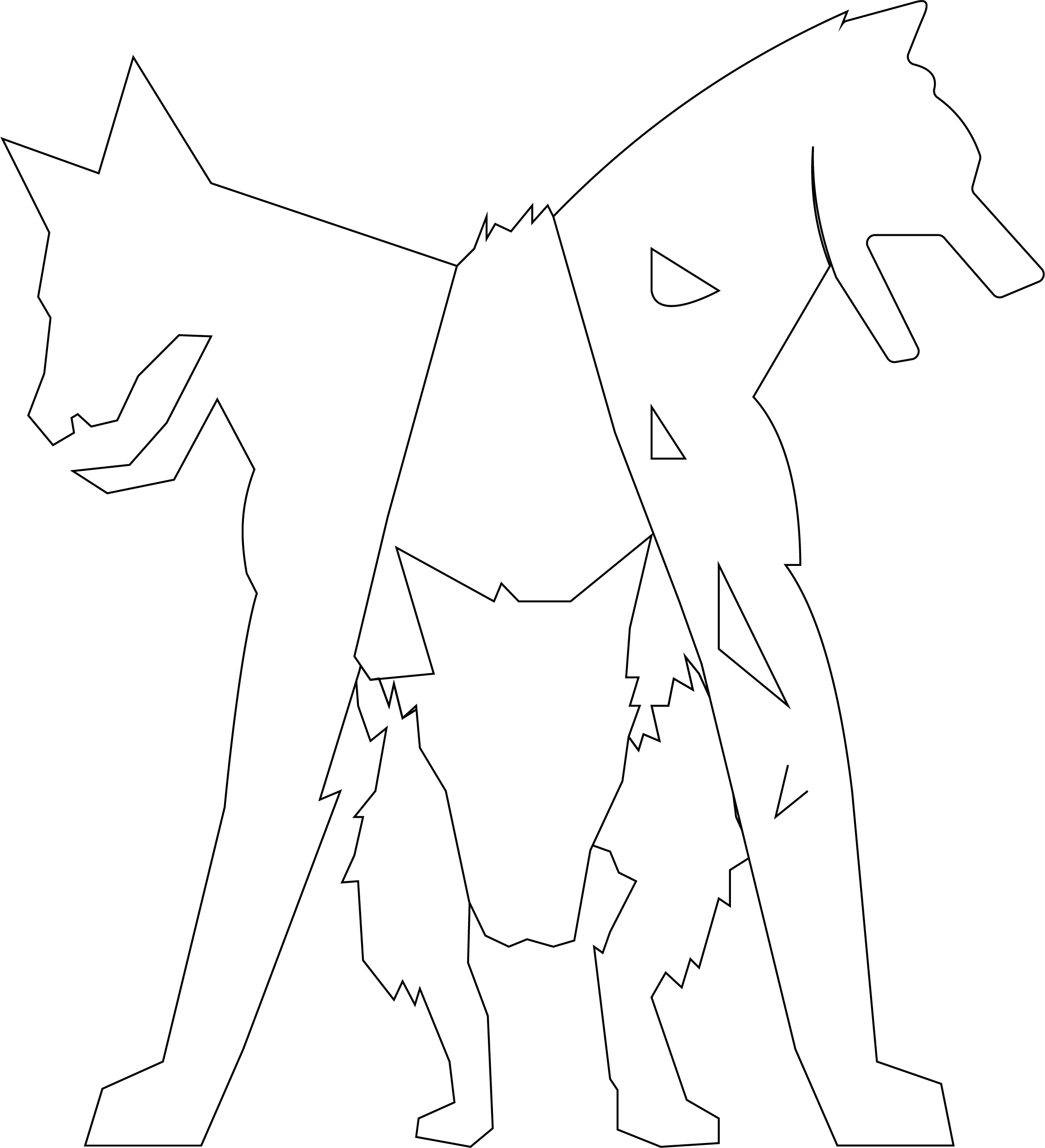 STEP 2;
Now, I started to Merge the three distinct shapes into one, it now looks more like a whole figure Dog with three heads. One more thing you might notice is that I added a tail for our Doggie (Monster yeah).
​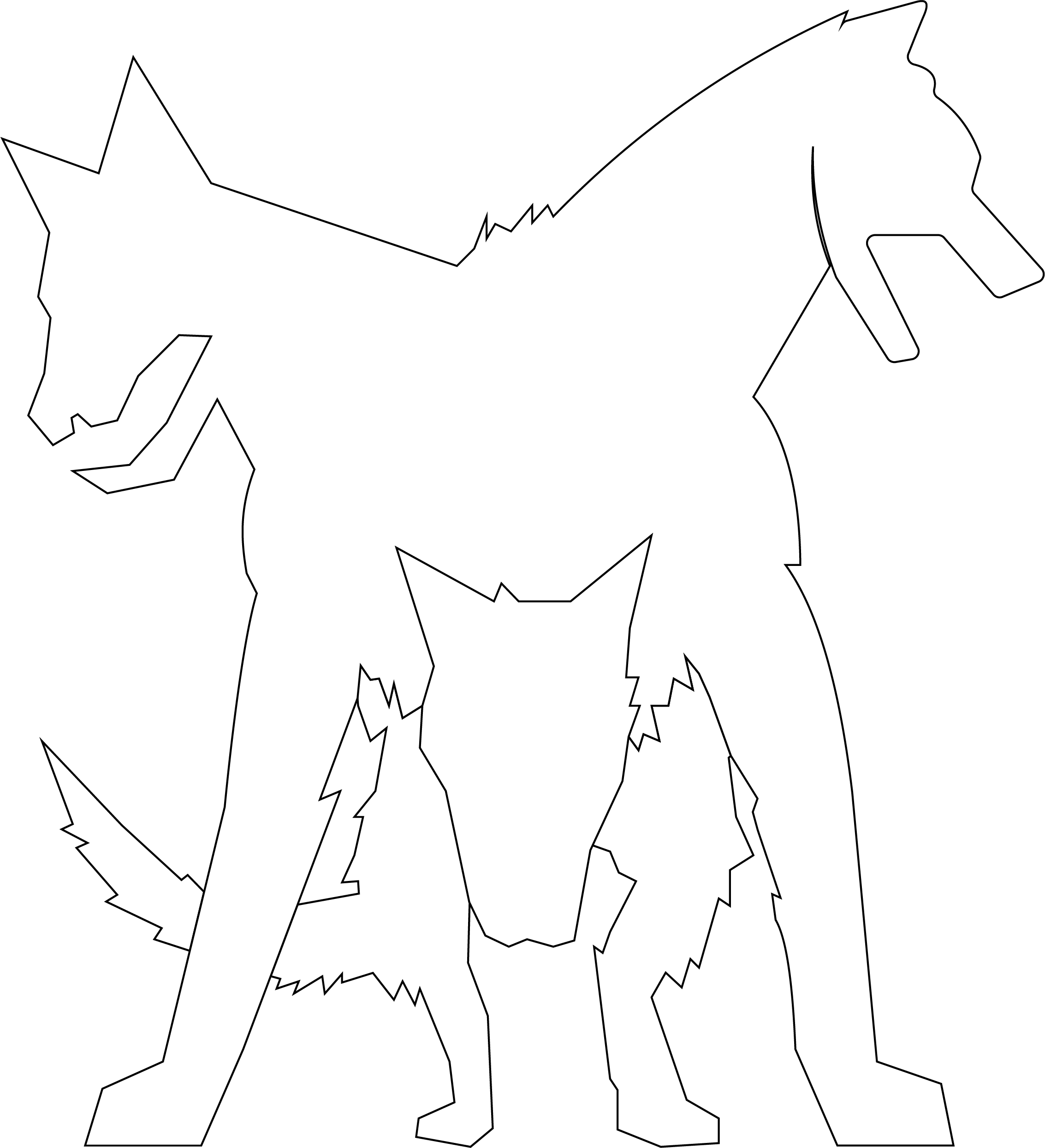 STEP 3;
In the third step, I added Coloring, perhaps a bit too early, but I wanted to see a full picture of what it should look like (again, I'm a beginner artist, not that I'm complaining). Also by blocking out the Feet (Paws) and adding a tail, the picture starts to form.
​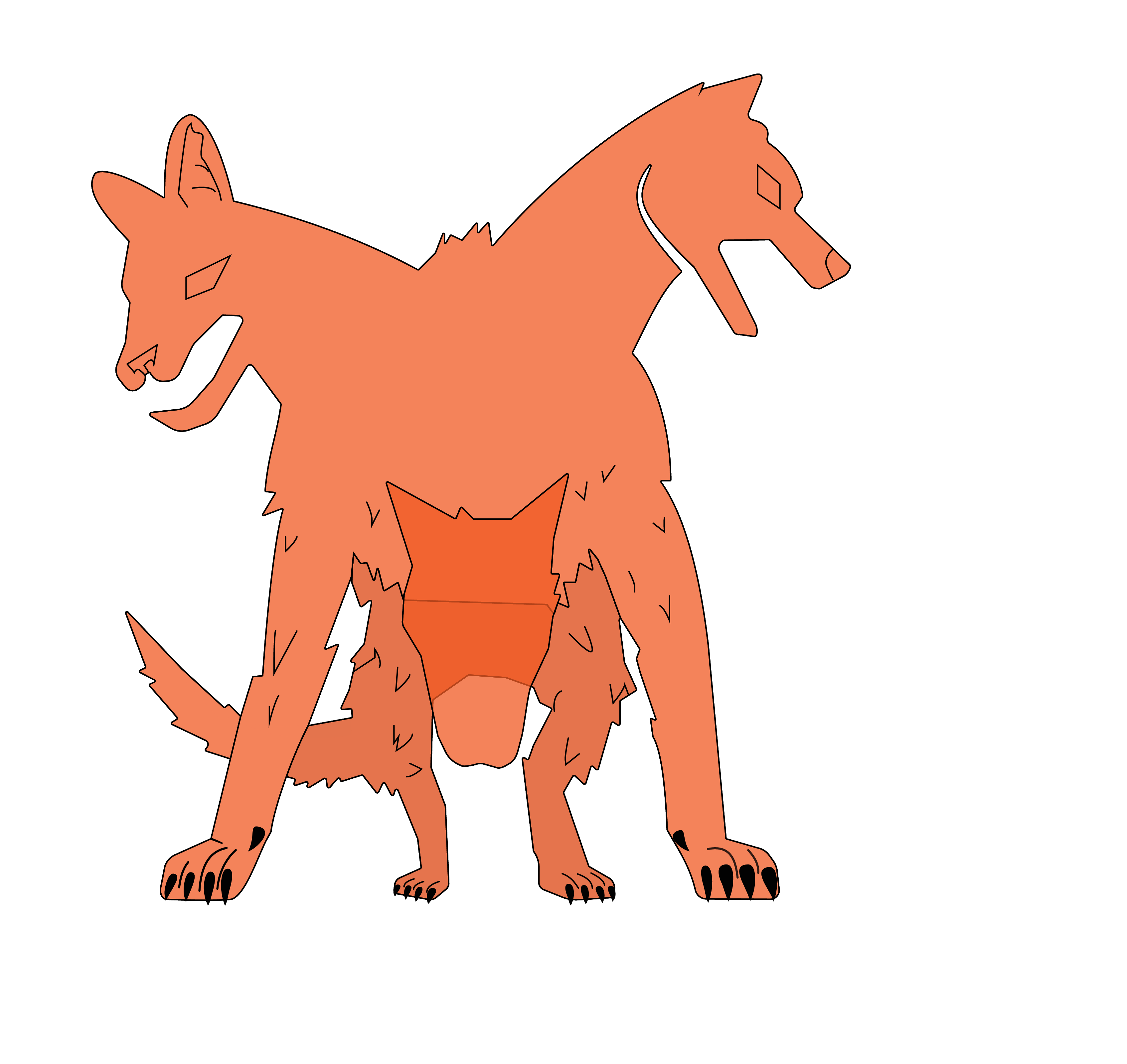 STEP 4;
Here I started adding more detail to the body of Cerberus, the three dogs would have a different pattern on each one's frame, see below.
​

Step 5;
The main picture of Cerberus has been completed, the eyes, ears, nose, and teeth are all filled in. A couple of touches is needed and more important a background. Artwork 6 & 7
​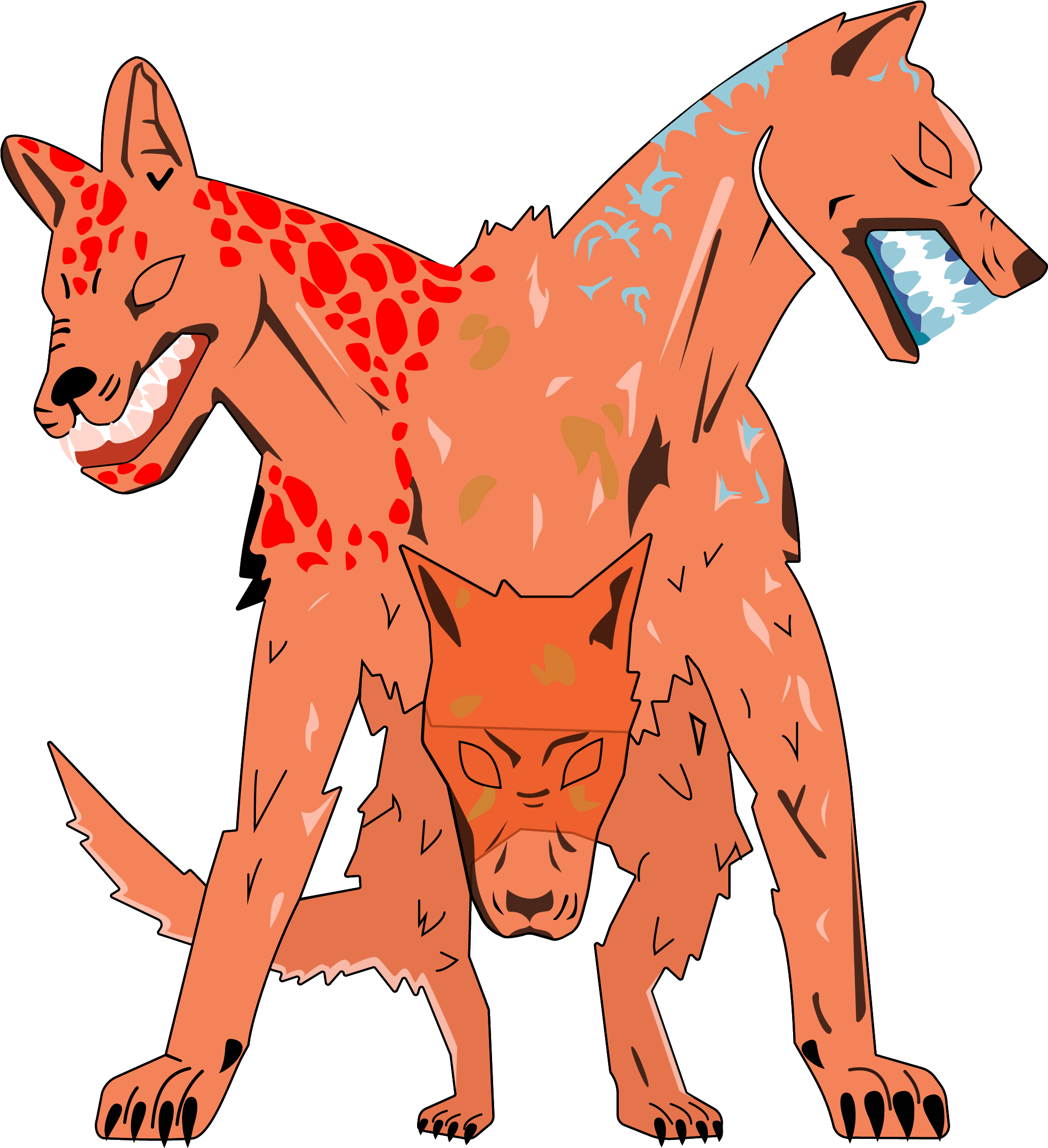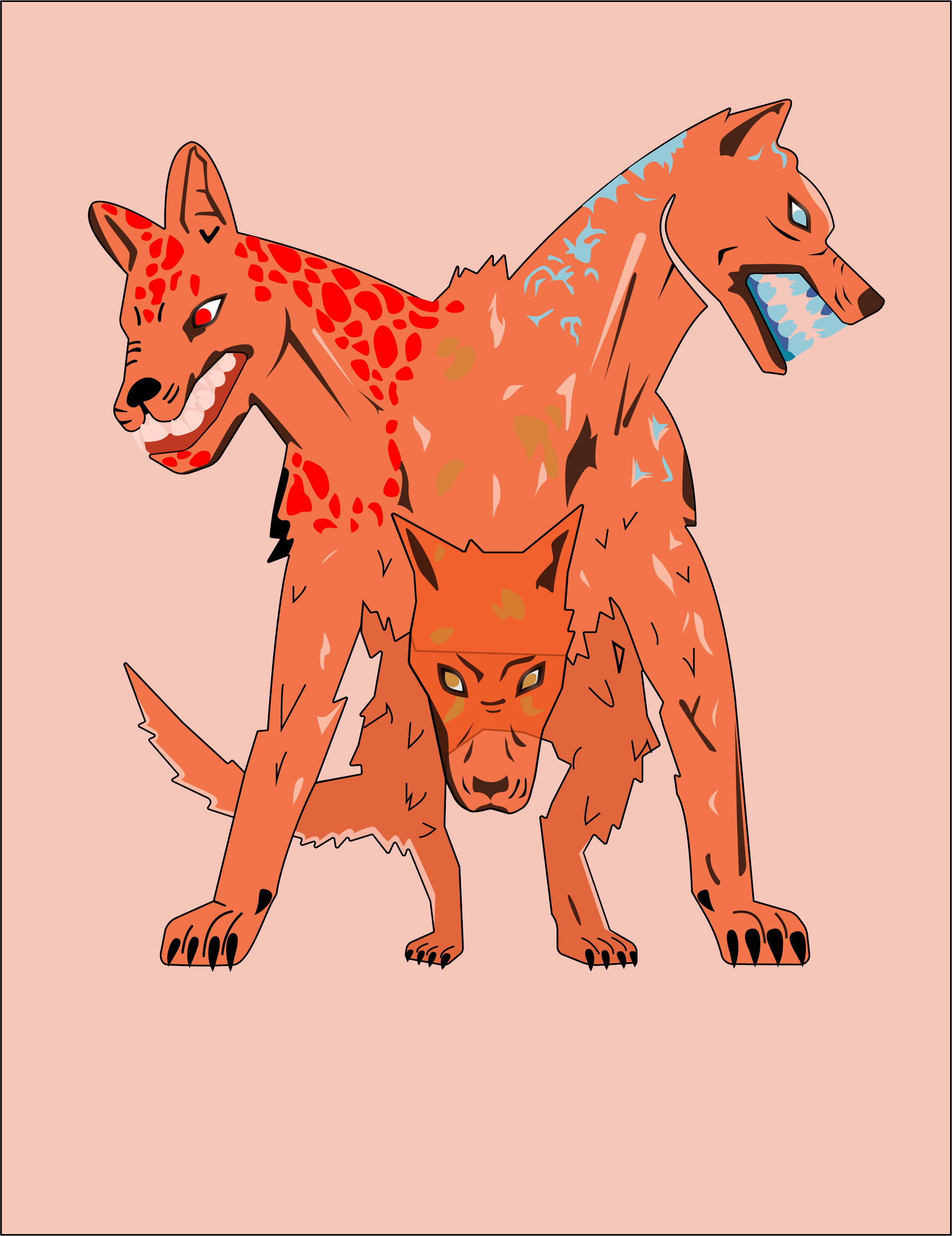 My idea for the background was initially, Cerberus standing on the top of a Mountain(typical), something like in lion King, with wide spans of forest trees on the background - this I tried but since it wasn't coming out as expected I went for something simpler(perspective remains my Achilles), the idea distributed by my sister who knows all about my playing Splinterlands. I felt dumb not having thought about this. The answer was to fix Cerberus in a CARD.
This is by no means a 'Card idea', Cerberus exists in Splinterlands after all, this is just my full concept of the artwork. So the final Artwork below;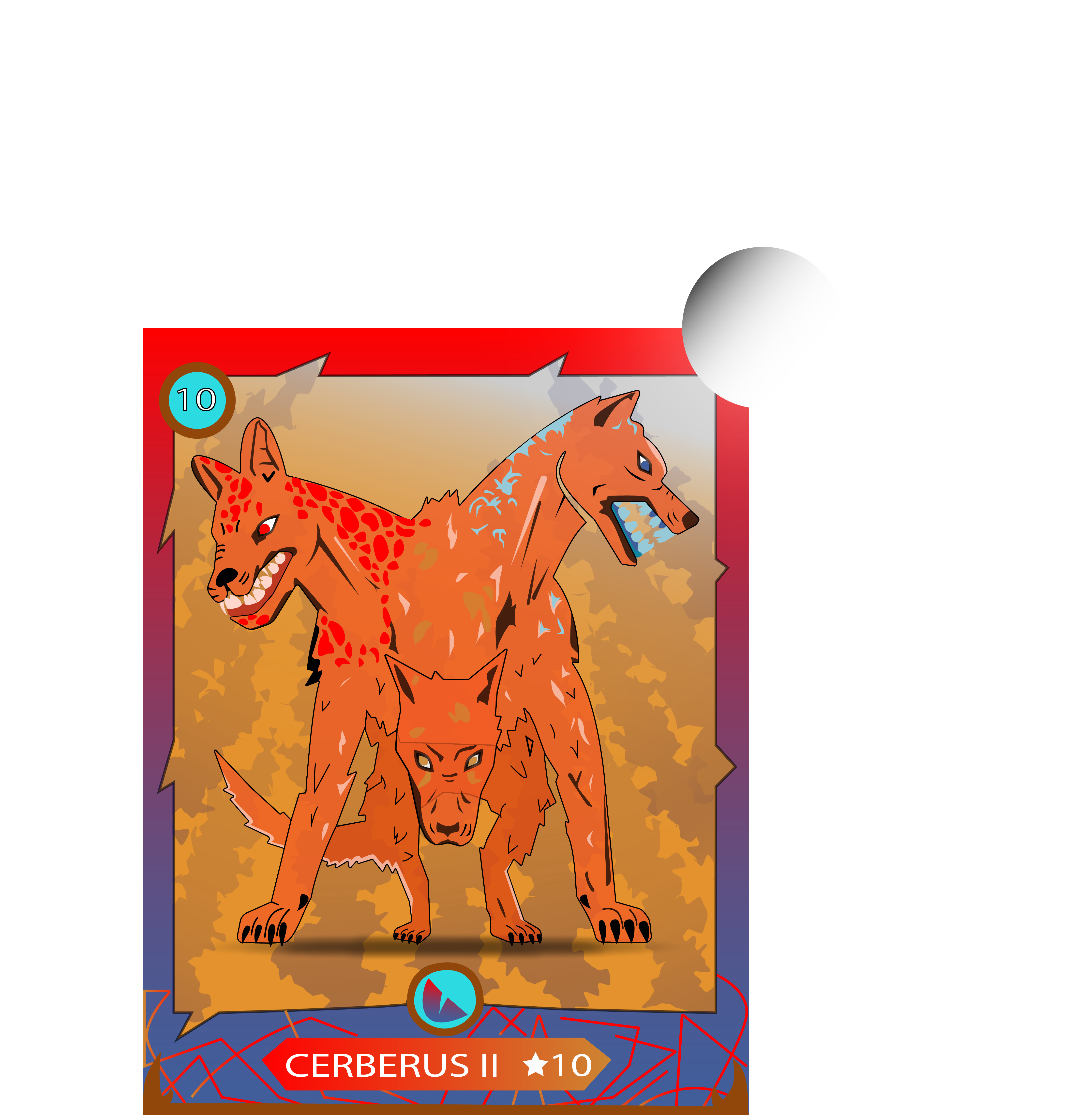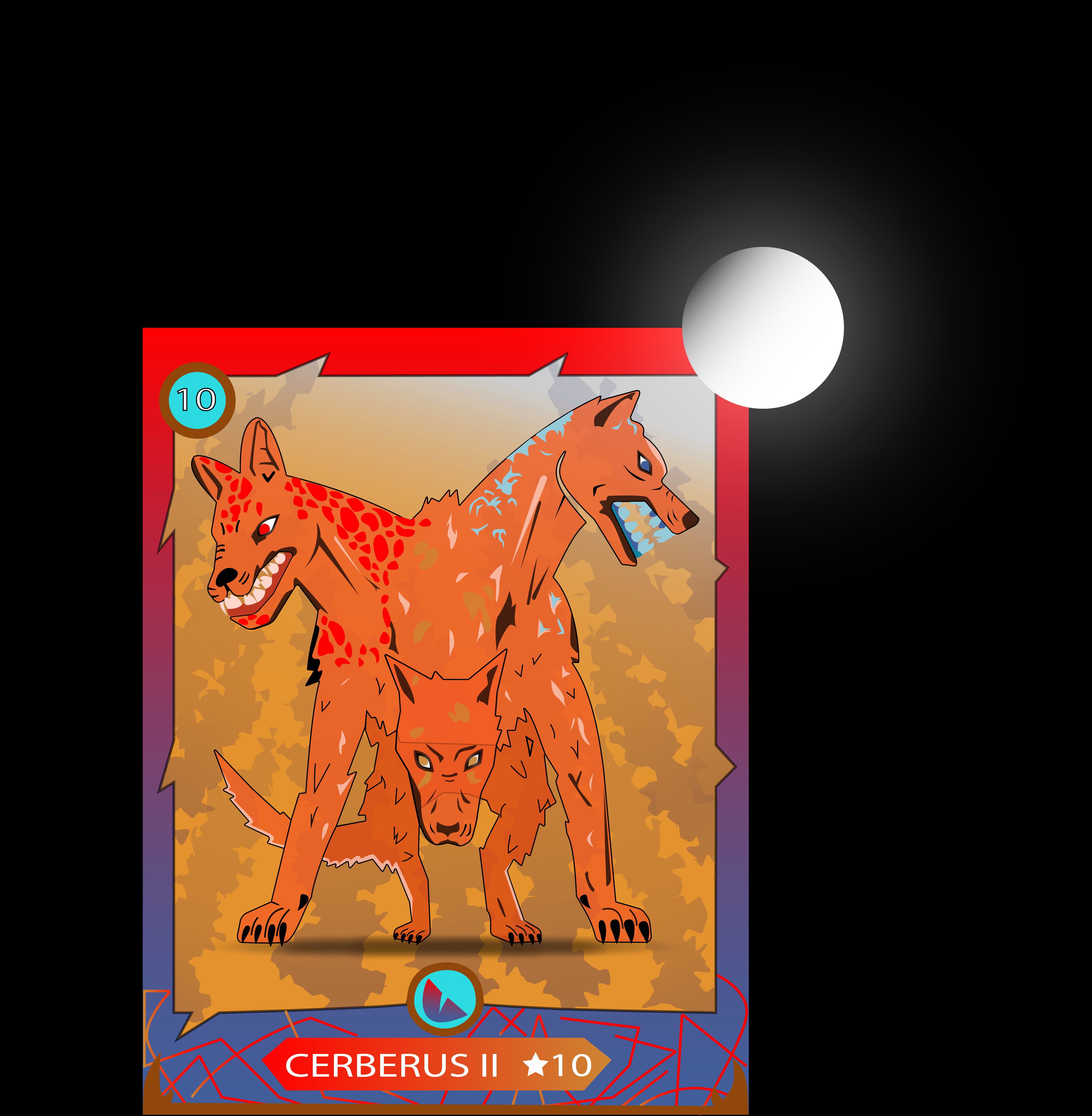 That was it for the full process that went into creating Cerberus II (As I call it), this was pretty fun and helped me improve my Illustration skills, looking forward to exploring and creating more concepts of art for the many weird-ass squishy monsters on Splinterlands. xD
Social Handles;
++Chat on Discord ++: Chel_#6315
++Connect on LinkedIn ++: https://www.linkedin.com/in/chelsea-koby-001/
++Connect on Instagram ++: https://www.instagram.com/chel_codes/
---
---