Splinterlands Art Contest Week 225 | Lira the Dark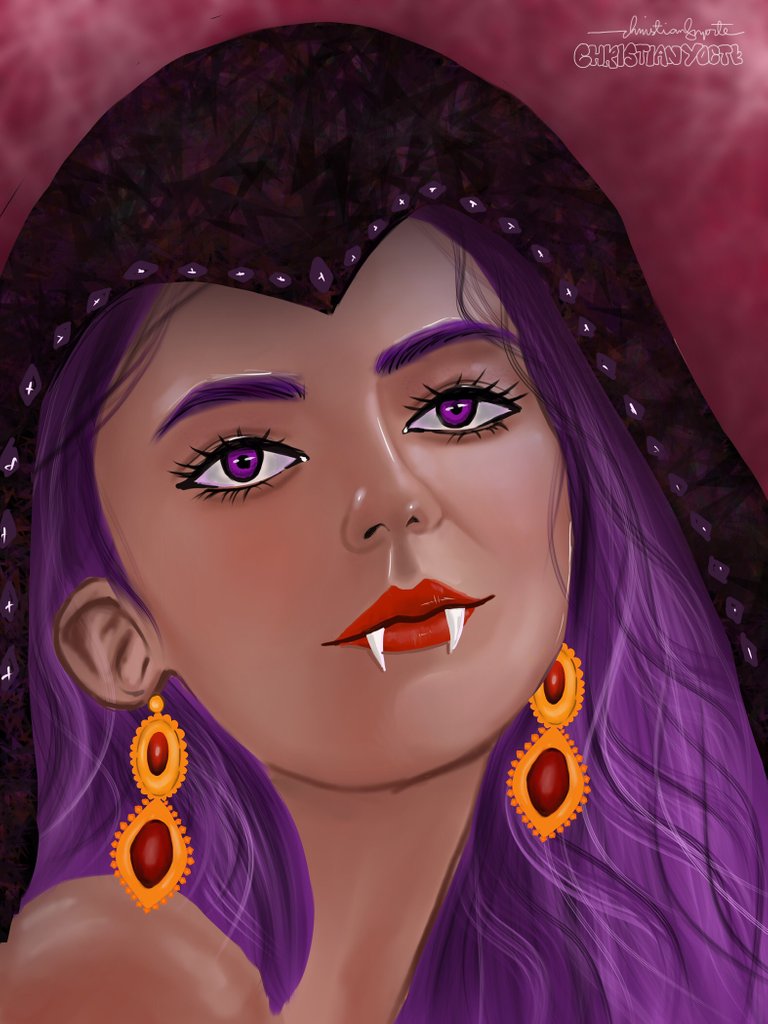 TIMELAPSE PROCESS
---
Lira the Dark
Splinterlands Art Contest Week 225
---
Hello, Hivers!
I am here again to share my entry for the Splinterlands Art Contest Week 225. I wanted to join again because it is fun and challenging at the same time. I find making my own versions of the original splinterlands characters of the game very challenging and interesting.
For this week, I chose to make Lira the Dark because honestly I find it easy to draw because it is not very complicated compared to the other characters and because it has iconic features such as the her purple hair, dangling earrings, hood, and purple eyebrows. Below are the references I used for the birth of this fan art.
---
The Process
---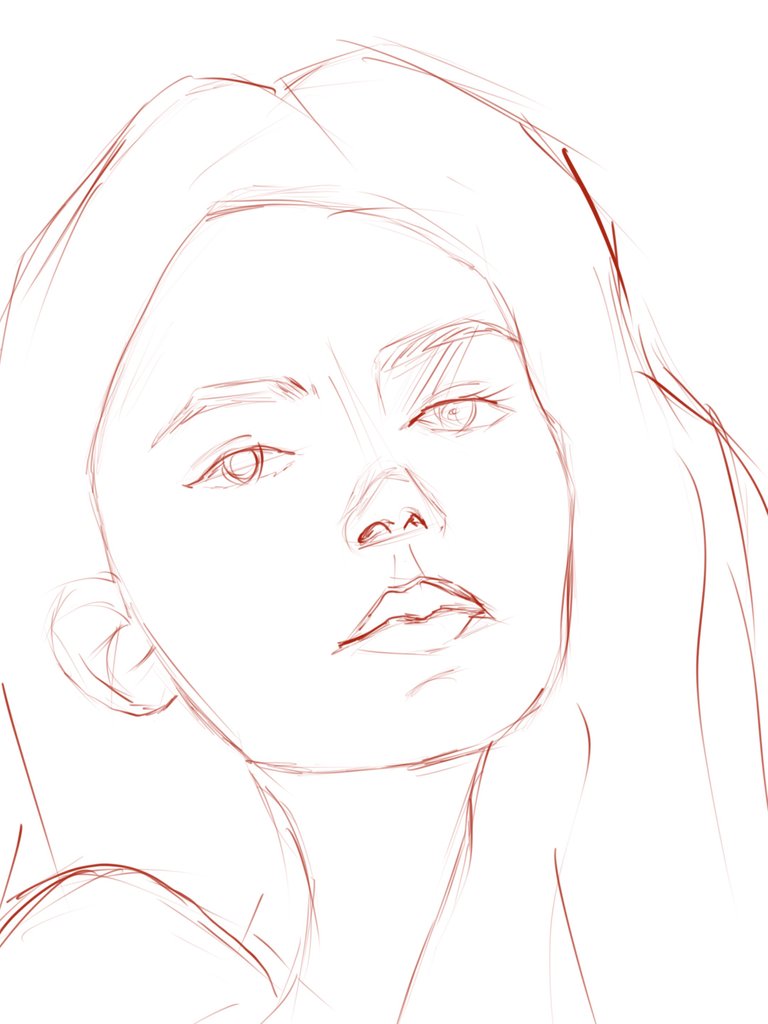 ---
I started by sketching first the face based from Reference 2 and then incorporating it with the features of Reference 1. I have decided to bring out the features of the character into my fan art by emitating the color of the hair, adding fangs, the hood and earrings. I used a blue sketch lines for these additional features.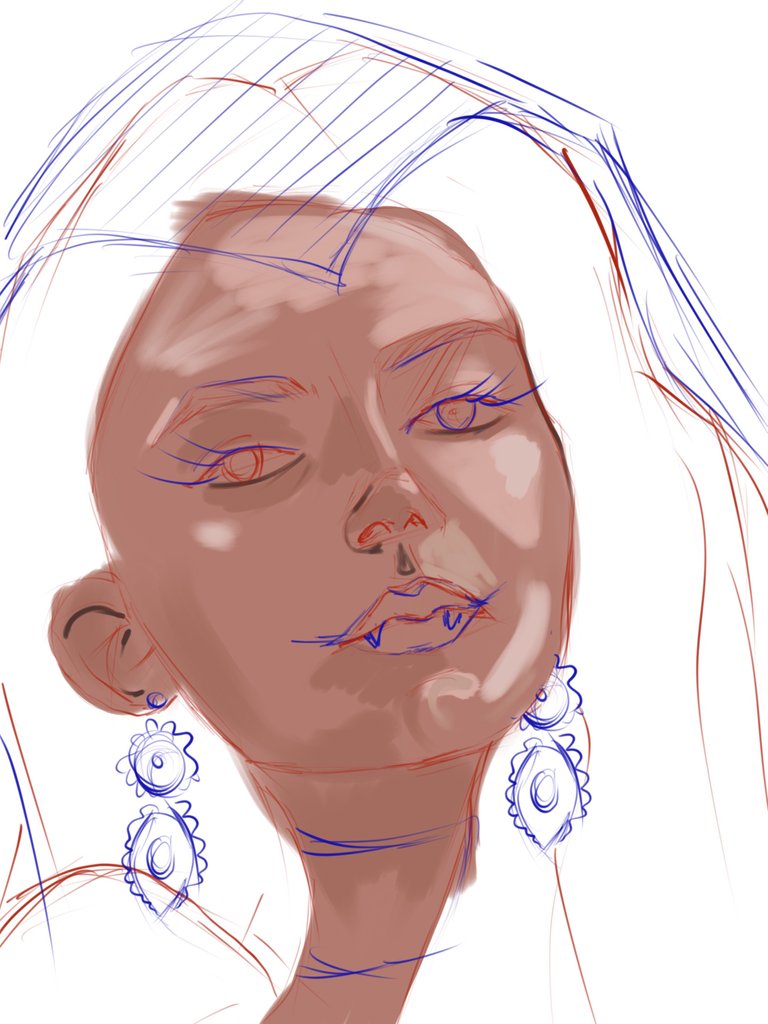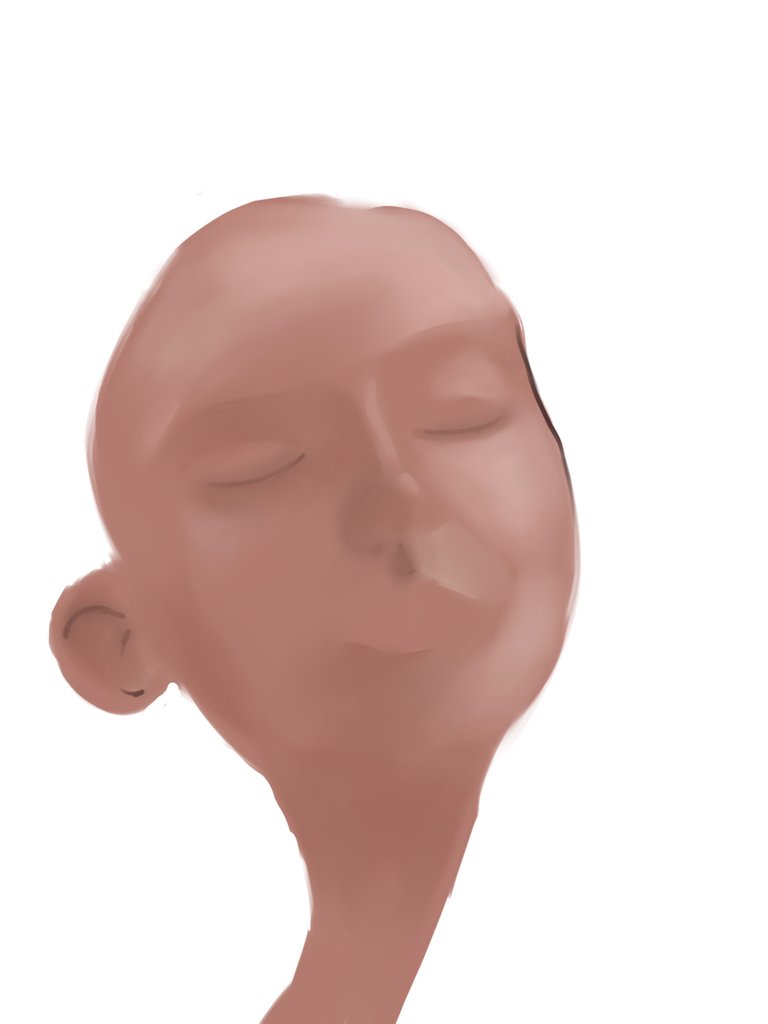 Then I started applying skin-tone colors to make up the face. I added lighter colors for highlights and darker colors for shaded parts. I used a digital brush that I paid via etsy. I hope to attach the link soon. I also blended these colors using the smudge tool of procreate (the app that I used for this art)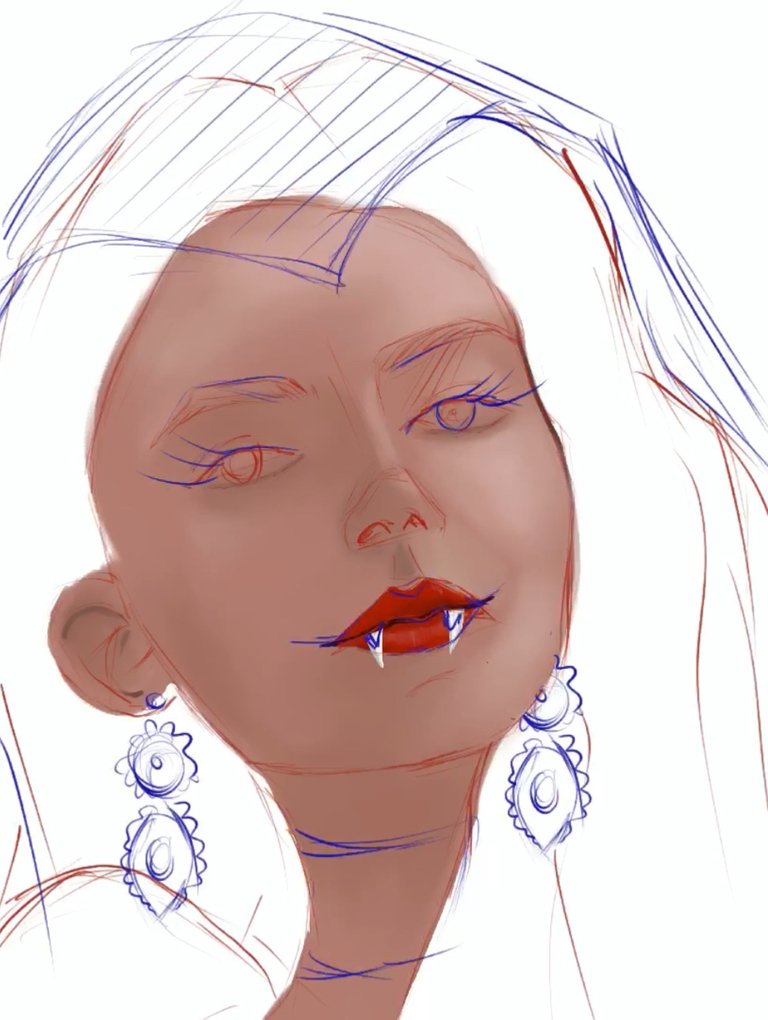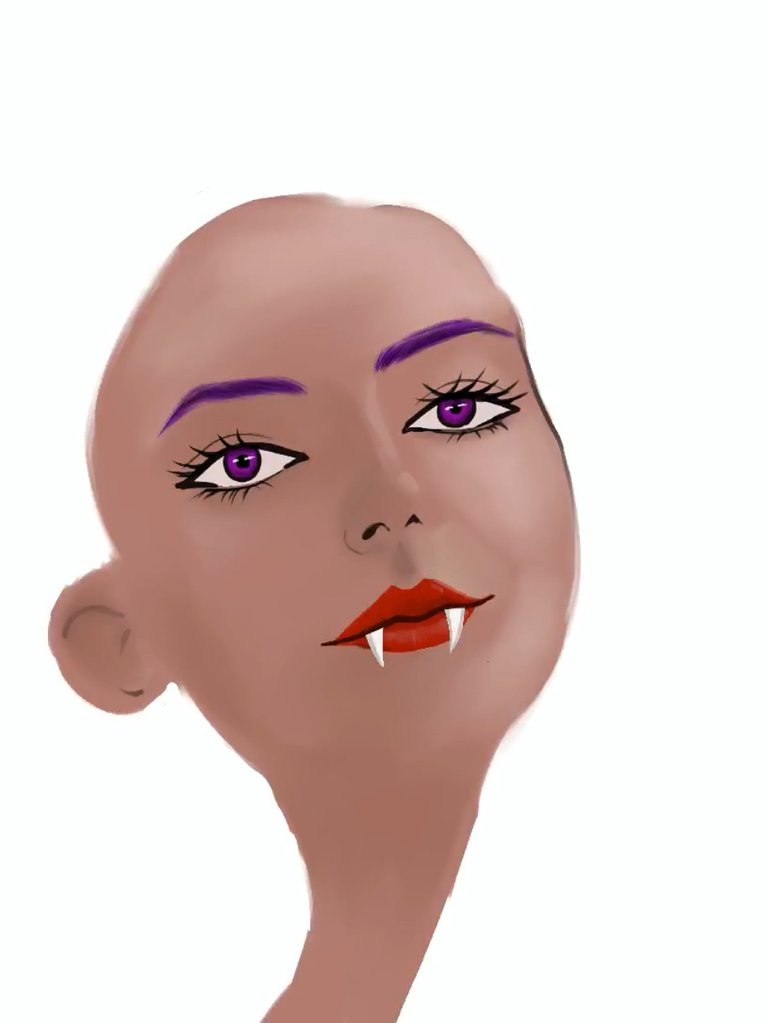 ---
After smoothening the face, I turned the sketch layer to start with the lips, fangs, eyes, and eyebrows. I was not satisfied yet of the result, so I decided to work on it later.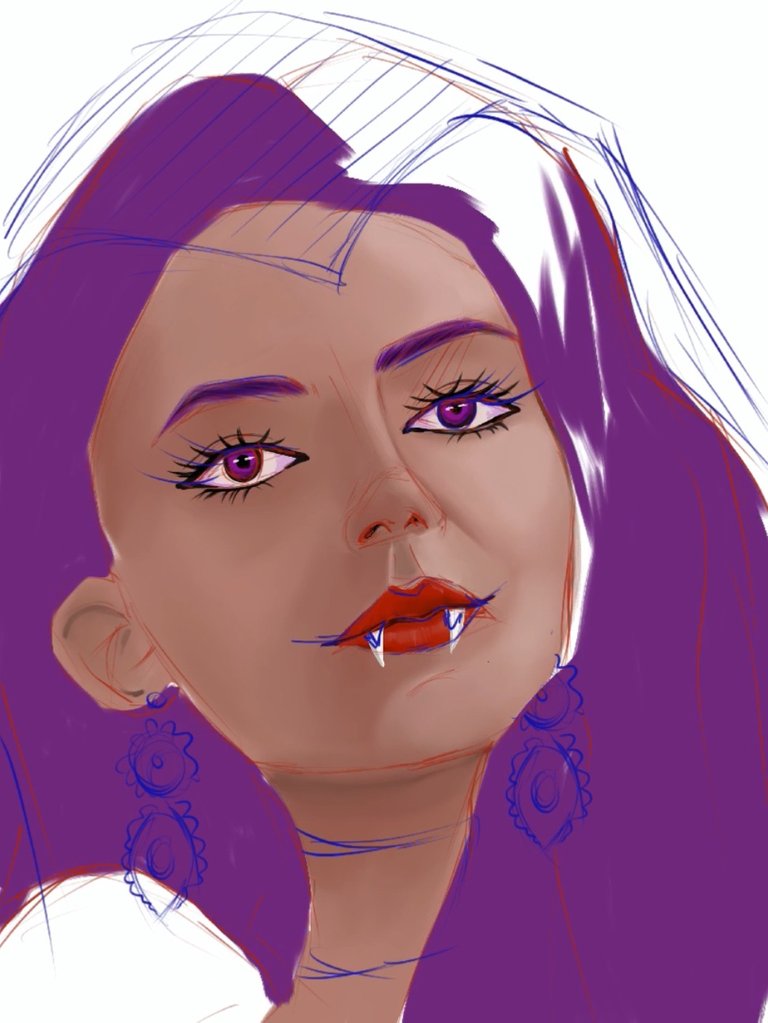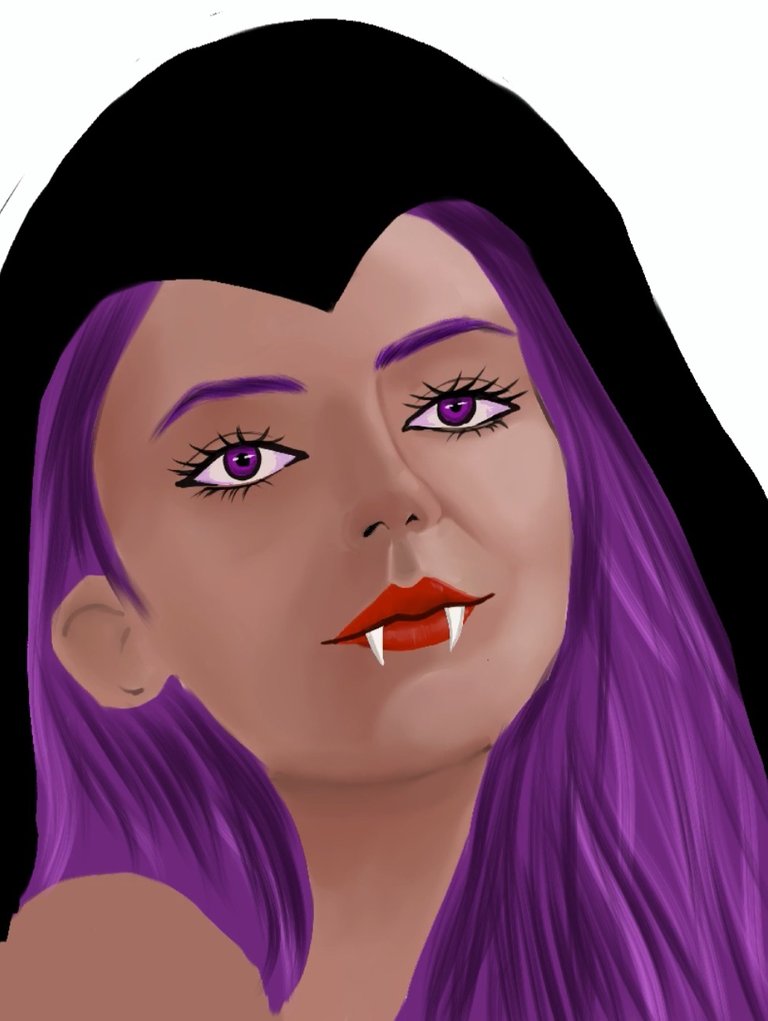 ---
I selected a hair brush and then choose a purple color to copy the hair color of the Splinterland character. I added light and dark colors in the hair using a different hair brush to create a more realistic hair. I also added the base color of the hood.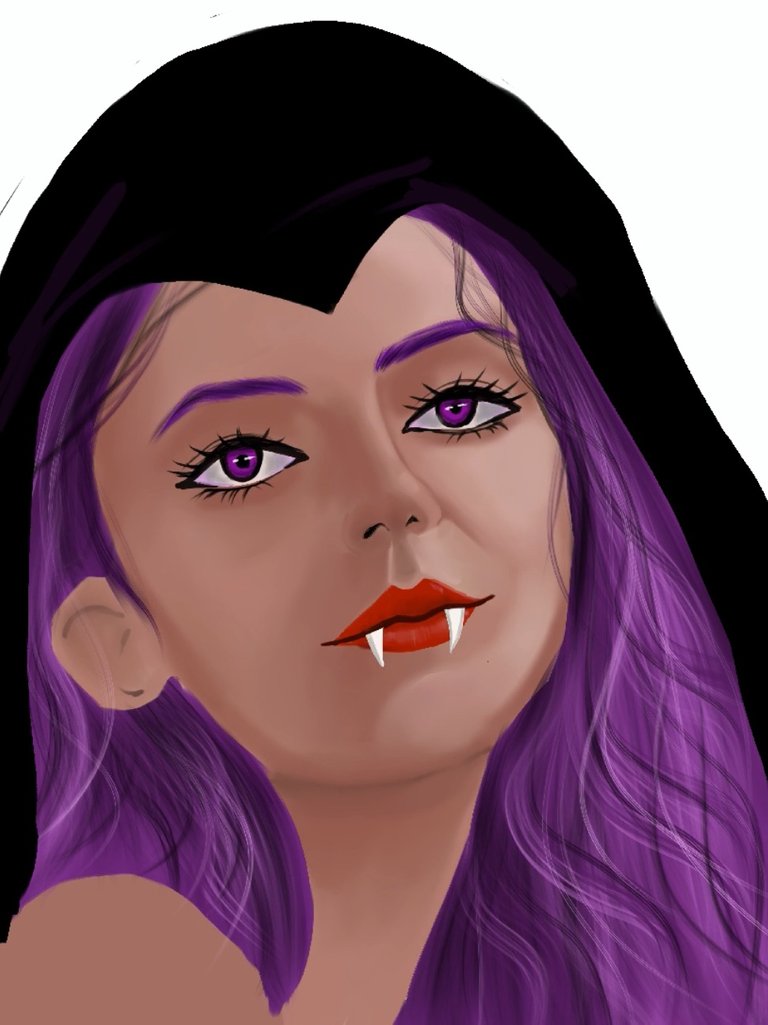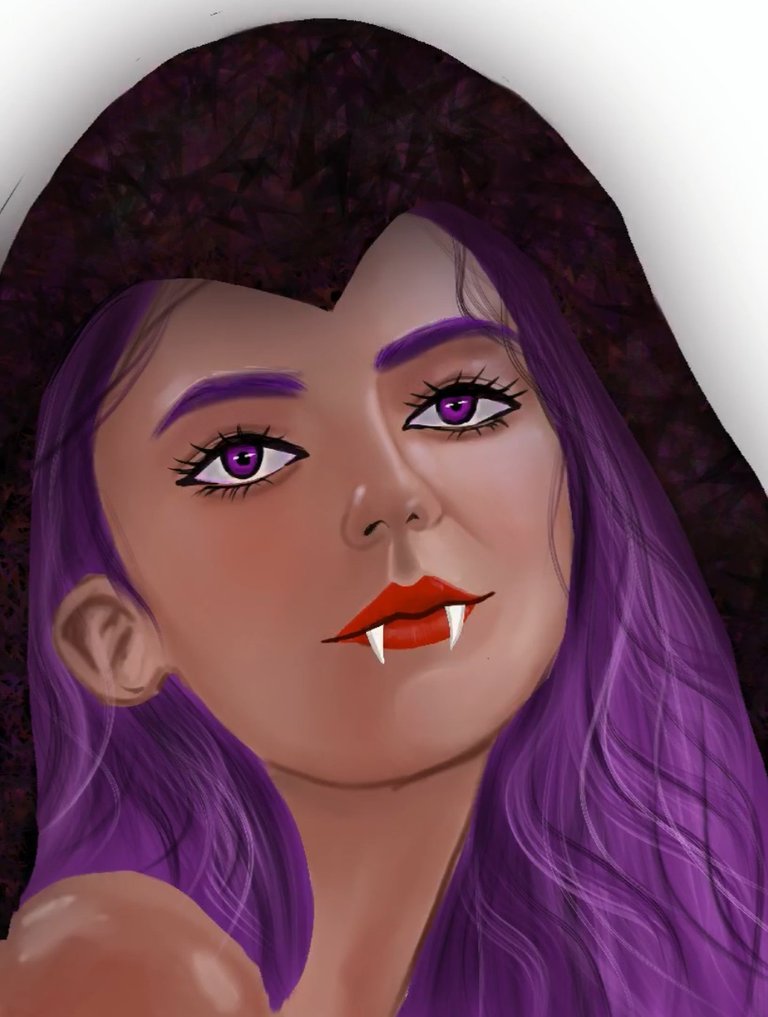 ---
I added more hair strands to make it more convincing and nice. I usually forget the ears on my paintings but this time, I noticed and worked on it seriously. After that, I added a red blush on her face to me her glow more. Then, I added the base colors of the hood and also an element brush on it.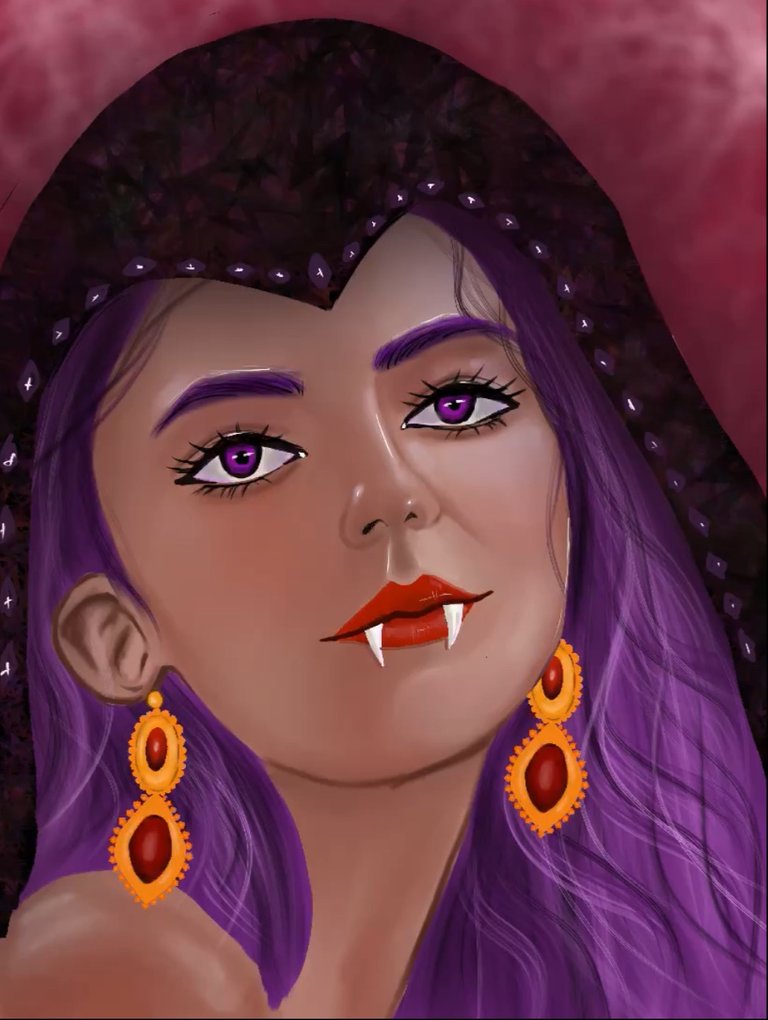 ---
Then, I added the iconic earring of Lira the dark. For the other ear, I just duplicated it to do it faster. I also added more details on the hood, I think it looked good because it made the illustration glow. Finally, I added the background that seems like a blood because I think it looks good on the whole digital painting.
---
If you reach this point, thank you so much! I hope you enjoyed and like my art. An upvote, reblog, and comment is highly appreciated! Until my next participation in this contest! Ciao!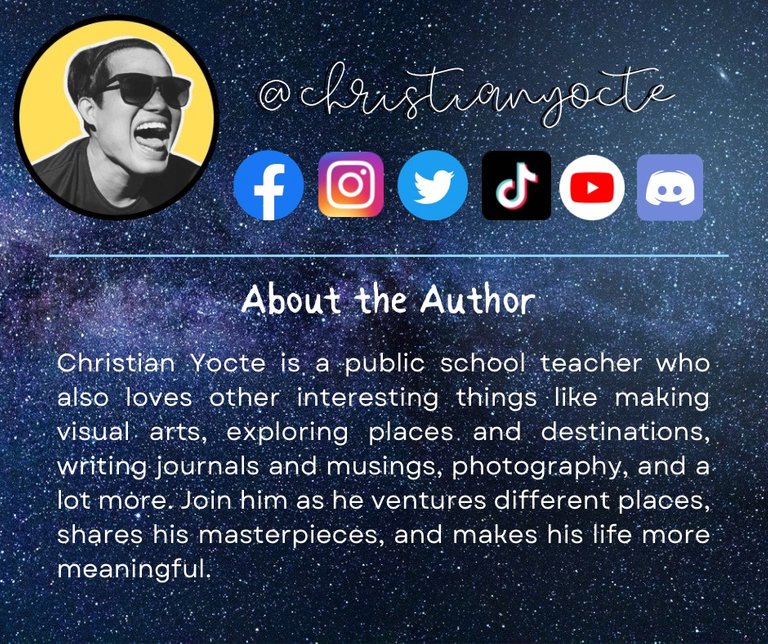 UPVOTE • COMMENT • REBLOG
---
---