Soulkeep: the wait will reward the players
Soulkeep is now approaching its first anniversary, the hype of the first few weeks has definitely faded, as always happens, since the game was created from nothing. The sale of TD packages has not been brilliant, and in recent months it has been next to nothing. Around 380k packages were sold out of a maximum total of 2 million, so many pieces still remain unsold.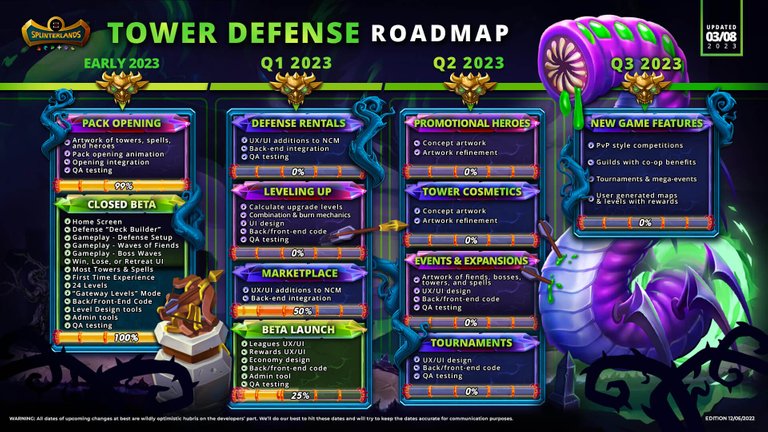 The development of the game has probably slowed down, I imagine that the bearmarket has affected the available resources, and also the high number of unsold packages are in fact a loss of revenue for the team.
Does this justify the lack of updates in recent months?
Yes and no. The team is working on the development of the game, the Beta test has ended and numerous feedback from the community has been released. I myself have tested the game and it is really well done, although still in the preliminary phase. Very exciting to test the Alpha version and start opening the packs and looking at the card designs.
Advantages for NIGHTMARE holders
I purchased 1000 NIGHTMARE packages, between sales in Presale and purchases on Hive Engine. This allowed me to test the beta version of the game and on a daily basis I now receive around $80 SPS per day in rewards, just over $1 at current values. I calculated that since the start of the airdrop I have earned three 30k SPS, I certainly haven't recovered my investment but they are important resources for the future of the game economy and Splinterlands.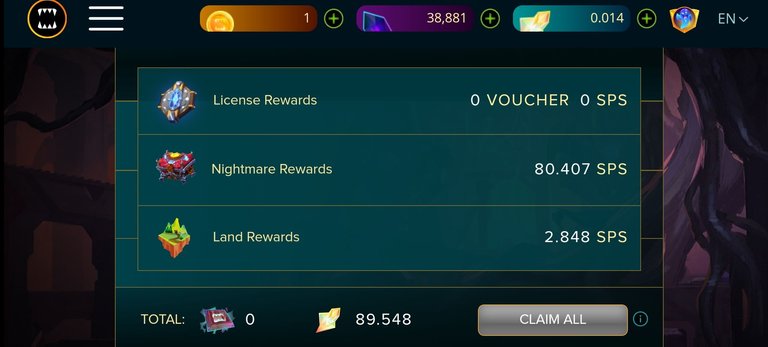 At the time of writing in the Hive Engine market a NIGHTMARE parcel is sold for 7.5 $HIVE, not bad if we consider the current value of the cryptocurrency.
Goals
The goal is to hit the ground running as soon as the game is officially launched. The first ones will also be the ones who get the most rewards and in this regard it will be necessary to further increase my $SPS staking to increase the value of my rewards. I'm sure the team is also evaluating the right time to launch the game and I think the next bullrun will be an excellent opportunity. On the other hand, the game is very intuitive and fun and I'm sure it will have a good response from the community too.
Good game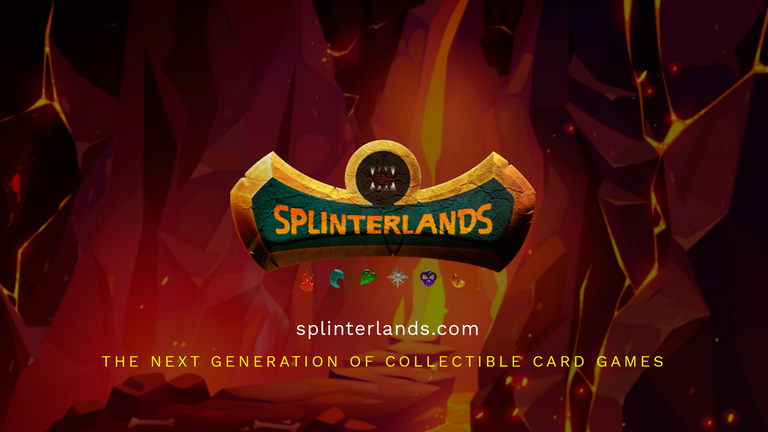 Thank you for taking the time to read this post. If you have not yet signed up for Splinterlands, I invite you to try. You can use my referreal link

ITA
Soulkeep si avvia oramai al suo primo anniversario, l'hype delle prime settimane è decisamente scemato, come sempre accade, poiché il gioco è stato creato dal nulla. La vendita dei pacchi TD non è stata brillante, e negli ultimi mesi è stata pressoché nulla. Sono stati venduti circa 380k pacchi su un totale massimo di 2 milioni, quindi restano invenduti ancora molti pezzi.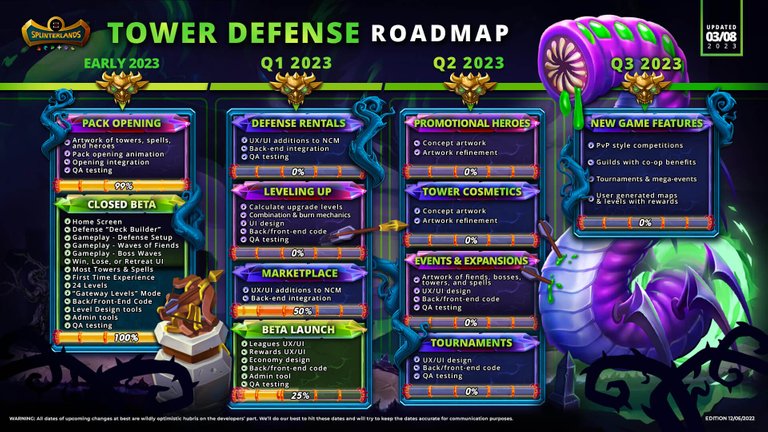 Lo sviluppo del gioco probabilmente è rallentato, immagino che il bearmarket abbia influito sulle risorse disponibili, e anche l'alto numero di pacchi invenduti sono di fatto mancati introiti del team.
Tutto ciò giustifica l'assenza di aggiornamenti degli ultimi mesi?
Si e no. Il team sta lavorando allo sviluppo del gioco, la Beta test è terminata e sono stati rilasciati numerosi feedback da parte della comunità. Io stesso ho testato il gioco ed è davvero ben fatto, sebbene ancora nella fase preliminare. Molto eccitante di testare la versione Alpha ed inziare ad aprire i packs e osservare il design delle carte.
Vantaggi per gli holders NIGHTMARE
Io ho acquistato 1000 pacchi NIGHTMARE, tra vendita in Presale e acquisti su Hive Engine. Ciò mi ha permesso di testare la versione beta del gioco e giornalmente ricevo ora circa 80 $SPS al giorno come rewards, poco più di 1 dollaro con i valori attuali. Ho calcolato che da inizio airdrop ho guadagnato tre 30k SPS,di certo non ho recuperato il mio investimento ma sono risorse importanti per il futuro dell'economia del gioco e di Splinterlands.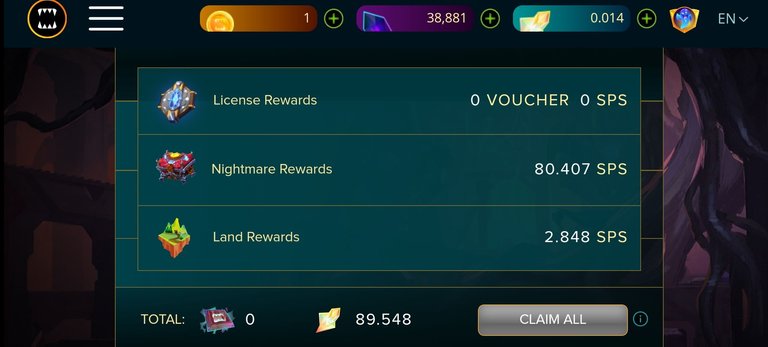 Al momento in cui scrivo nel mercato di Hive Engine un pacco NIGHTMARE è venduto a 7,5 $HIVE, non male se consideriamo il valore attuale della cryptovaluta.
Obiettivo
L'obiettivo è partire in sprint non appena il gioco sarà lanciato ufficialmente. I primi saranno anche quelli che otterranno più ricompense e a tal proposito sarà necessario accrescere ulteriormente il mio staking di $SPS per incrementare il valore delle mie rewards. Sono certo che il team stia valutando anche il momento adatto per lanciare il gioco ed io penso che la prossima bullrun sarà un'ottima opportunità. Il gioco d'altronde è molto intuibile e divertente e sono certo che avrà un buon riscontro anche da parte della comunità.
Buon gioco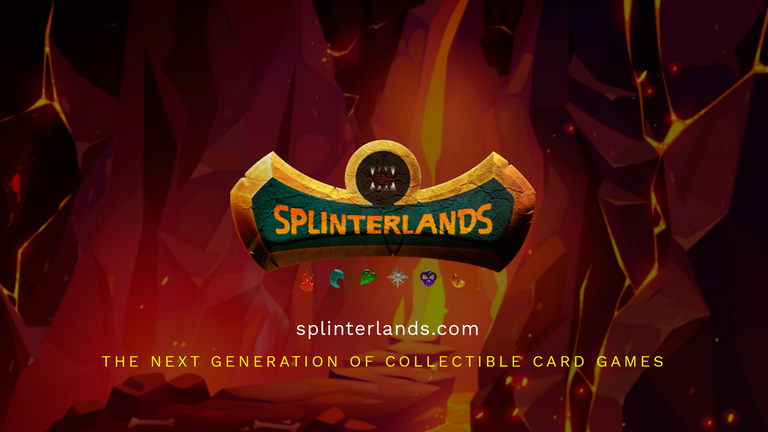 Thank you for taking the time to read this post. If you have not yet signed up for Splinterlands, I invite you to try. You can use my referreal link

---
---