Earn Crypto Blogging About Splinterlands on HIVE!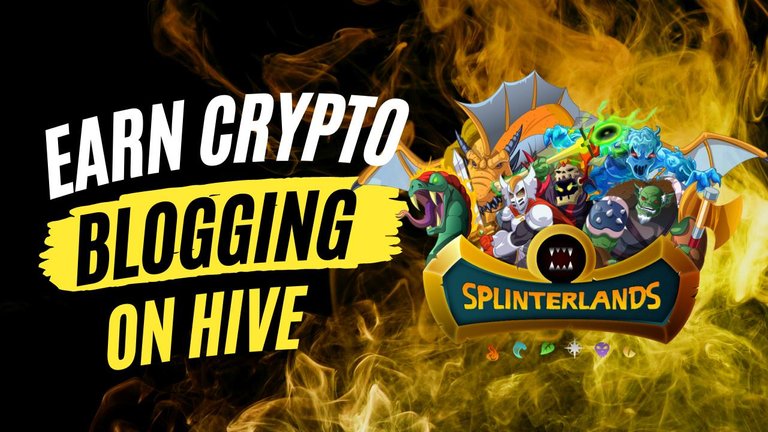 Hello, everyone! I hope you all are doing great! I am here on the play-to-earn game Splinterlands! The season just ended a few days ago, and now it is time to focus on some other aspects of Splinterlands as I do.

Splinterlands is more than just a play-to-earn game to me. It is a way of life, a culture I have been into since May of 2018 when it started. It has helped me in many ways in life. So many players think I am a Splinterlands whale. That I am rich, rich! LOL! This is so funny to me! I am a home health aide in real life. That means I do not earn much in real life. I take care of my 26-year-old son Adil who has Quadriplegic Cerebral Palsy. He cannot walk, talk, sit up or communicate. I am his home health aide. He is similar to a newborn baby as he needs to be fed, clothed, changed, entertained, etc.

My plan was to go back to finishing college after Adil was born and growing up a bit, and be able to go back to classes so I could earn my degree to be a Paralegal. I love the court system, law, crime movies, mysteries, etc. I find it so fascinating. This plan did not go that way. I have a 26-year-old son, but it is like he is a newborn child. I believe he can understand some things as he does laugh at me and so many times laugh right when there is something funny to laugh at.

For example, he laughs at me when I am having a hard time changing him or moving him, etc. Which then always lightens the mood as I start laughing at myself too! Long story short, I could never leave the house and work full-time anywhere. I constantly searched for a work-from-home job since I was home with Adil 24/7.

It was tough to find this. I tried the medical transcription from home, but most of these places back in the 90's charged like $2,000 for me to get "set up" to be able to do it. So I tried to deliver papers which had early mornings. It was a fantastic job until my Geo Prizm blew up after a route one morning! I made sure to always get my oil changed on time after that mishap, lol!

I also was a Telemarketer for a Kid's Pageant Co. and called around to see if families were interested in or knew if their child was interested in being in a pageant. That was awful! I also was s a Realtor in Northern Virginia back around 2010 or so. I mainly just did rentals in Kingstowne, Alexandria, VA. It was fun just to be out of the house. Anyway, I never found anything really that worked well for me. As Adil became a legal adult, I was allowed to get paid now about 5 hours a day, like minimum wage, to take care of my son.

Making such little money in fiat, I ended up getting into P2E crypto games in 2017. My older son David introduced me to the Steem Blockchain. He told me to post my photos there vs. Instagram, lol! I did that but was not successful financially. I spent so much time posting long, detailed photograph posts and only received a .17 upvote. I tried recipes/cooking next and hit the Motherload when a whale gave me a $76 upvote! Next, I started live streaming Cryptofighters and Cryptokitties on DLive, which was then on the Steem blockchain. I often streamed all day long there and often earned a $120 upvote from them!

You are probably wondering what this has to do with creating content on Hive? Well, I started streaming Steem Monsters as soon as it came out (now called Splinterlands) when it started back in May of 2018. I gave away many cards and packs to get people into it. I shared my excitement for the game and how you can earn crypto in many different ways with this game! One of my favorite ways to make in Splinterlands is to create Splinterlands content on the HIVE Blockchain and try to get upvotes for it! Many new players do not know you can do this or are not interested, as it takes some time to create content. Earning crypto from creating content is like finding an immense gold treasure. It is something I can do while I am working from home. Anytime I have a break, I just on Hive to see what I can get into, LOL!
When you first join the game Splinterlands and buy a spellbook, you now have a Hive account. With this Hive account, you can now blog about Splinterlands or anything else you like on the Hive Blockchain and try to earn upvotes. You can also upvote other people's posts. Once you build up your hive power, it will be a bigger upvote. You can join many different communities on Hive. I created the Splinterlands community on Hive and 3speak. It is a great place to explore Splinterlands from players' views.

To sign in to Hive, go sign in at Hive HERE or use PeakD HERE with your Hive Keychain created by Splinterlands Co-Founder yabapmatt. You can get Hive Keychain HERE

There are many interfaces like Leofinace for you; most will let you sign into Hive using the Hive keychain. I love using the Hive keychain; it is so fantastic as it does not store your primary account password but your active, posting, and memo key.

I am on the Hive Blockchain almost every day...looking for great, new Splinterlands content to upvote. Or checking out Blocktrades; what crypto can I send through them and get something from a store there and pay with Hive. You can also check it out and buy something with your Hive. Use Your Crypto to buy Bitrefill items like Twitch gift cards, Amazon, Uber, and so many more HERE

I love Hive! It is filled with opportunities for everyone and has many great communities for you to join! So I searched for some of the best posts and videos about Splinterlands on the Hive Blockchain. It is indeed remarkable how many new players are unaware of the many different ways you can earn crypto in Splinterlands! Not only can you make by battling in ranked battles, tournaments, end-of-season rewards, daily focus, Guild brawls, renting out your cards, and more.....but you can earn for creating content too!

You can create original, great content on the Hive Blockchain and try to receive upvotes and earn crypto. Splinterlands also has many weekly contests and challenges where you can earn upvotes and prizes. Makes sure you only enter two, as you are only allowed two upvotes total for one week. You can read about it in their weekly social media post. If you try to receive more than two upvotes, you will be banned from receiving any future upvotes, so please make sure you do not try to get more than two upvotes.

You can blog on the Hive Blockchain about whatever you like but don't forget to create some great content about Splinterlands and join in on one of the many contests they hold every week. If you have a great Splinterlands post (not for a contest), please feel free to drop it in the comments below as well as in my Discord HERE.

You will receive some upvotes if you have a great post and are lucky! Remember, if you already entered two Splinterlands contests, do not drop your link in my Discord, as you are only allowed two upvotes.

There are many ways to earn crypto by playing this fantastic play-to-earn game, Splinterlands. One of my favorite ways to make is to create great quality Splinterlands content on the Hive blockchain. Then you will meet new community members and try to earn upvotes for your post! It is great to show support and Monster's love for other Splinterlands players.

Splinterlands has a few different contests and challenges you can join weekly to earn free crypto! Follow Splinterlands on Hive HERE and read all the rules before participating in their many contests and challenges! Voting Quantity..... Remember, please- You can get a MAX of 2 upvotes per week per human. So please only enter TWO posts a week for the challenges and the contests.

It requires a lot of time to create an excellent quality Splinterlands post. It needs a pleasant length of around 2,000 words and good quality with photos, a nice thumbnail, and dividers.

You can make free thumbnails on Canva HERE

You do have to put some time and effort into it. Some players like myself create videos instead, but you need to have a nice layout and describe what you are doing in your video, photos, your Splinterlands referral link, etc.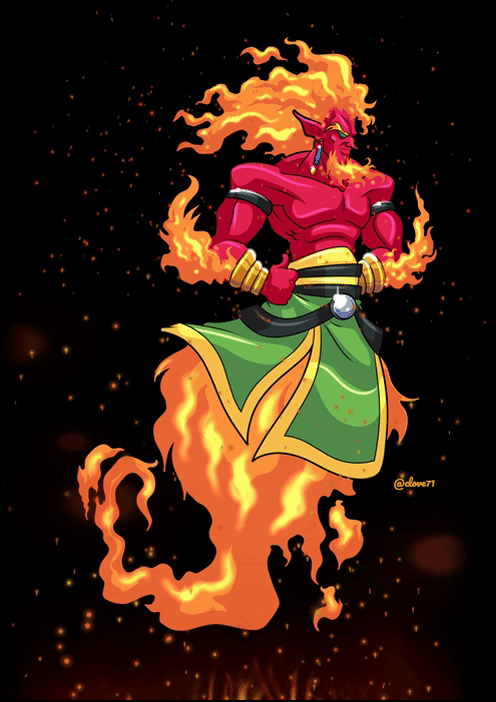 The goal of creating content is to spread the word about Splinterlands and attract new players. Also, helping new players out with strategy guides and more is excellent. You will meet many new people on the Hive Blockchain and try to earn upvotes for your post. You will get paid in a week. Half of it goes to Curators, and the other half goes to you. You will receive half of it in HBD (Hive Back Dollar), and the other half will be Hive power. Your SPT or any other token will be in your hive-engine account.

You can instantly cash out your HBD using Blocktrades and buy Splinterlands cards on the market for as cheap as a penny. If you feel lucky, buy Chaos packs to help build up your collection and have fun opening packs. You could also power it up to have a bigger upvote and more resource credits available. It is great to have more Hive power, as it is an excellent way to grow your Hive account. You will create a bigger upvote for yourself when you upvote others' posts. This is precisely how I made my Splinterlands account grow. I continue to do so every day I can, even after all these years since I started blogging in 2017 on Steem!

To create a great Splinterlands video, you can use the Splinterlands @3speak community on Hive that I started HERE. If you are lucky, you will receive an upvote from Splinterlands and 3speak. After that, who knows who will see your post and give you an upvote! For new players just starting, don't expect to receive a massive upvote on day one, as it takes time and patience to create great content and get noticed.

I love to upvote 3speak videos, as it takes a long time to create a great video. Also, it helps many new players learn how to play the game better. I have a channel in my Discord HERE where you can drop your 3speak videos to have a chance to be upvoted.

Make sure to follow Splinterlands on the HIVE Blockchain to keep up with all of the contests each week that I mentioned above there are also many giveaways in the community.

You can search on HIVE in the Splinterlands community or even in the Discord server in the sl-post-promotion or giveaways channel. Many Splinterlands Twitch streamers, like myself, have giveaways there too! You might win something as well if you try! I also have three giveaways for a Chaos pack going on. You can read all about it below.

Please note that when you post on Hive, you are using the correct tags for Splinterlands and SPT. Your first tag should be "Splinterlands" to possibly receive an upvote from them. After that, you want the next one to be SPT. Any SPT you earn from your Hive post will be in your hive-engine account after seven days are finished.

How do you get an upvote? This is a big question many players have. You can read all about Splinterlands's rules for upvotes and the many suggestions to make your posts.

For a chance to receive an upvote, check out the post from the most recent Splinterlands Social Media contest HERE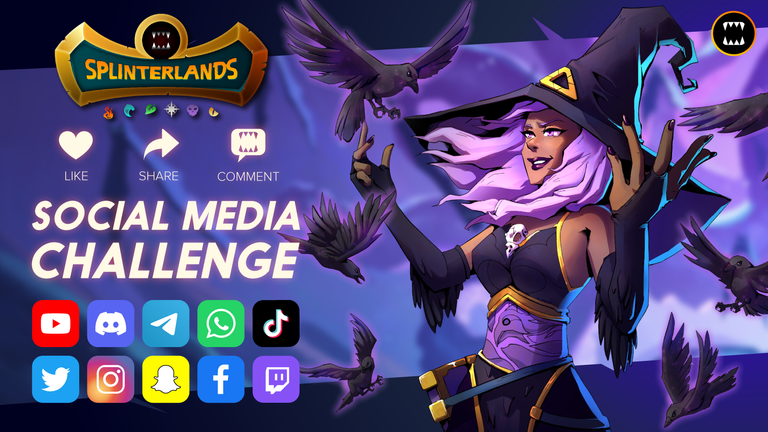 Join the weekly Splinterlands battle challenge contest, where you show a battle with the card that is chosen each week. If you do not have the card, you can always rent it on the rental market; check out the Splinterlands post "Share your Battle" challenge HERE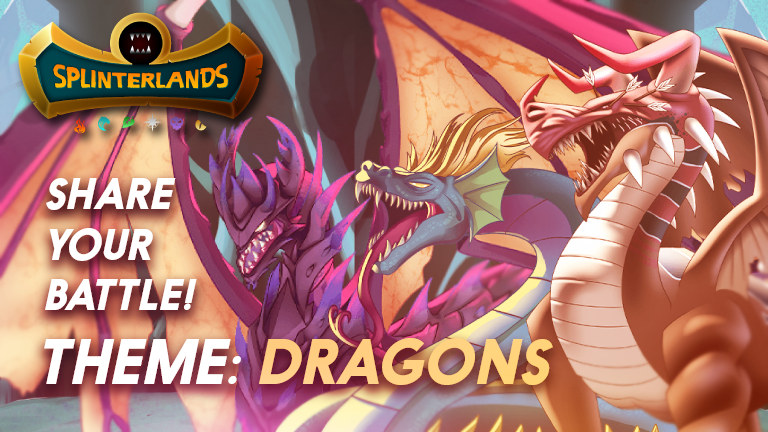 If you are an Artist, you will want to look into this Splinterlands weekly contest where you can earn prizes for your Splinterlands fan art. Check out the Splinterlands weekly art contest HERE on all of them today and start earning free crypto!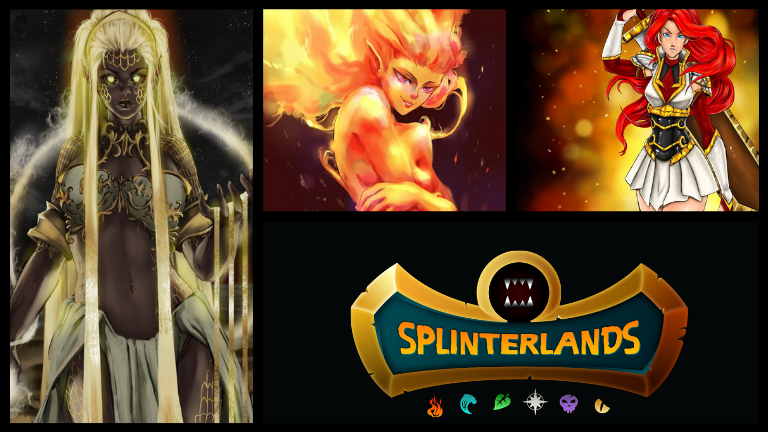 A letter to the Splinterlands community from the Splinterlands Owners HERE
Every week Splinterlands has a weekly Town Hall meeting where you can ask them anything. It is an awesome meeting with Splinterlands Creators Yabapmatt and Aggroed, that usually attend. Various Splinterlands team members will also be there. You can ask questions early in advance in the Splinterlands Discord channel HERE If you missed the last Splinterlands Town Hall meeting held in Discord and shown live on their Twitch and YouTube. If you missed it, you could read all about it HERE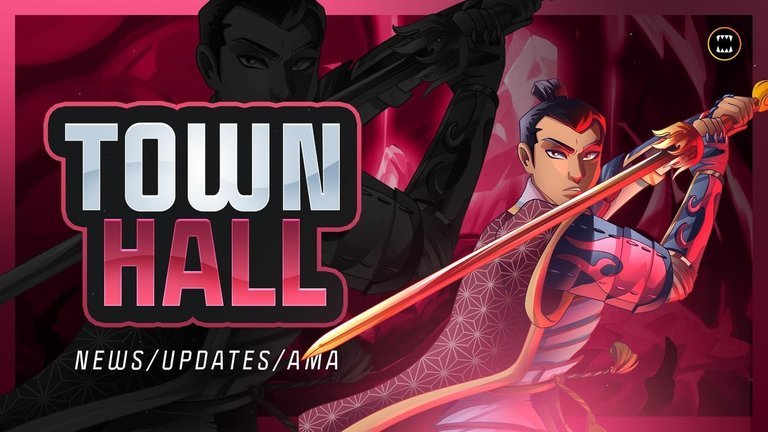 Check out the Splinterlands new Tower Defense Game HERE

Check out the new card Lux Vega HERE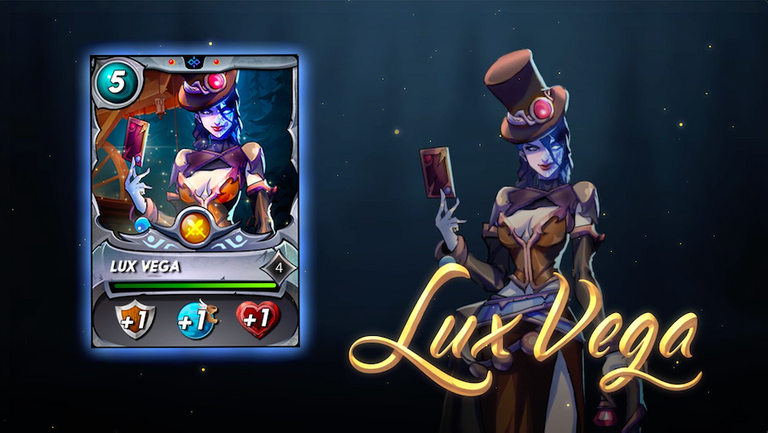 Do you like the Lore aspect of Splinterlands? If so, you can read all about the lore of Kain Hace HERE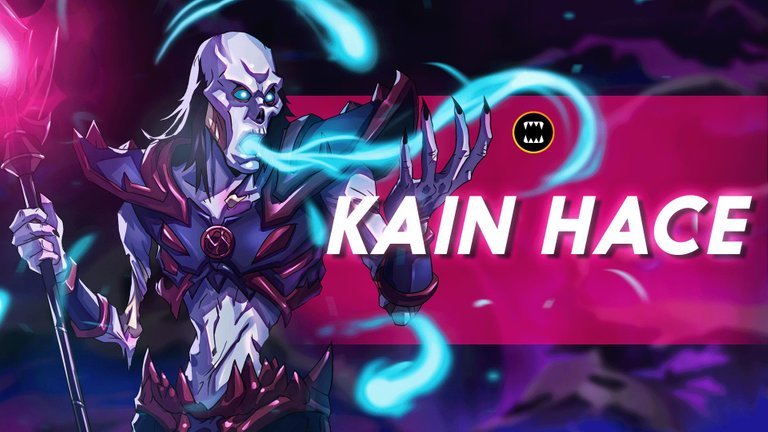 Join me on Twitch every week on Monday and Friday nights at 6:00 pm EST with tons of Splinterlands NFT and Crypto Giveaways! HERE
Join my Fierce Friday Silver league Tournament with $17 in prizes this Friday, November 18, 2022, at 6:00 pm EST for only 1 DEC HERE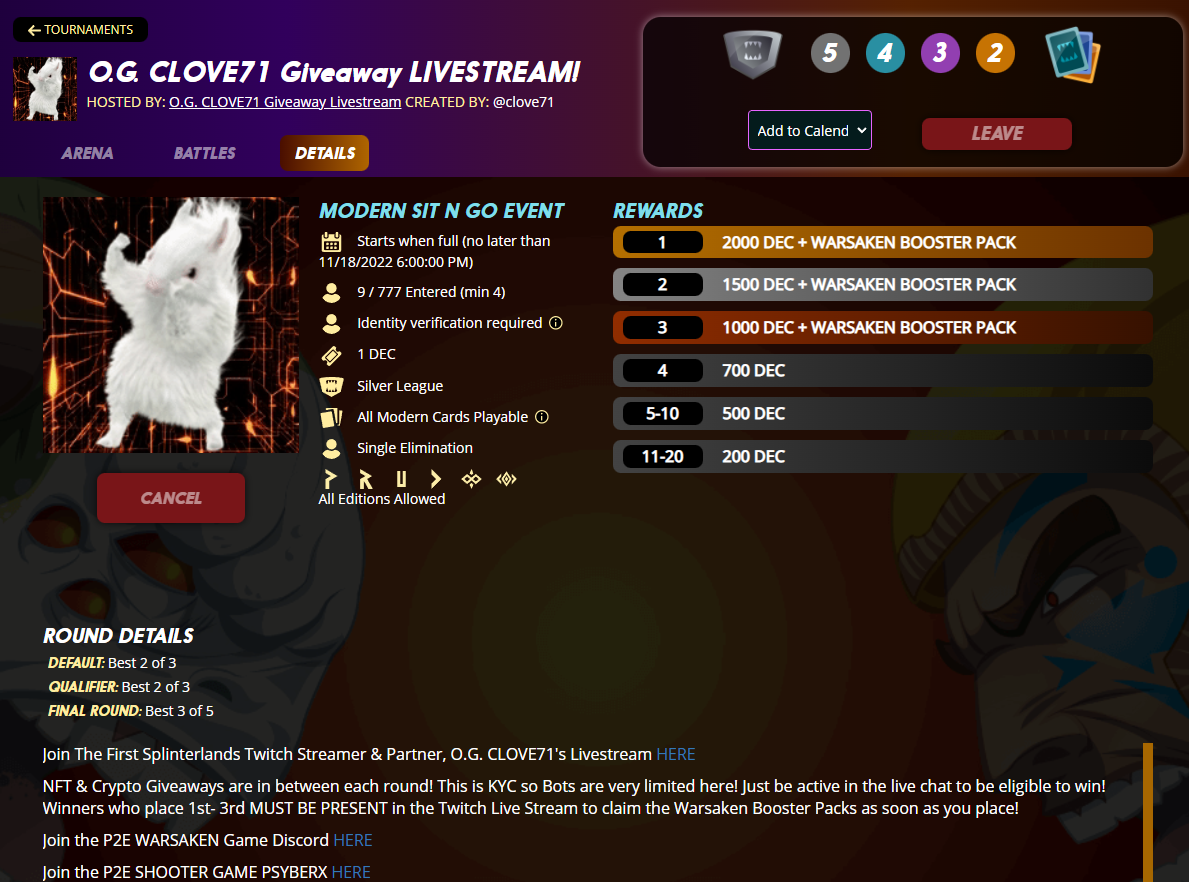 Join the Silver League tournament on Monday, November 21, 2022, at 6:00 pm EST HERE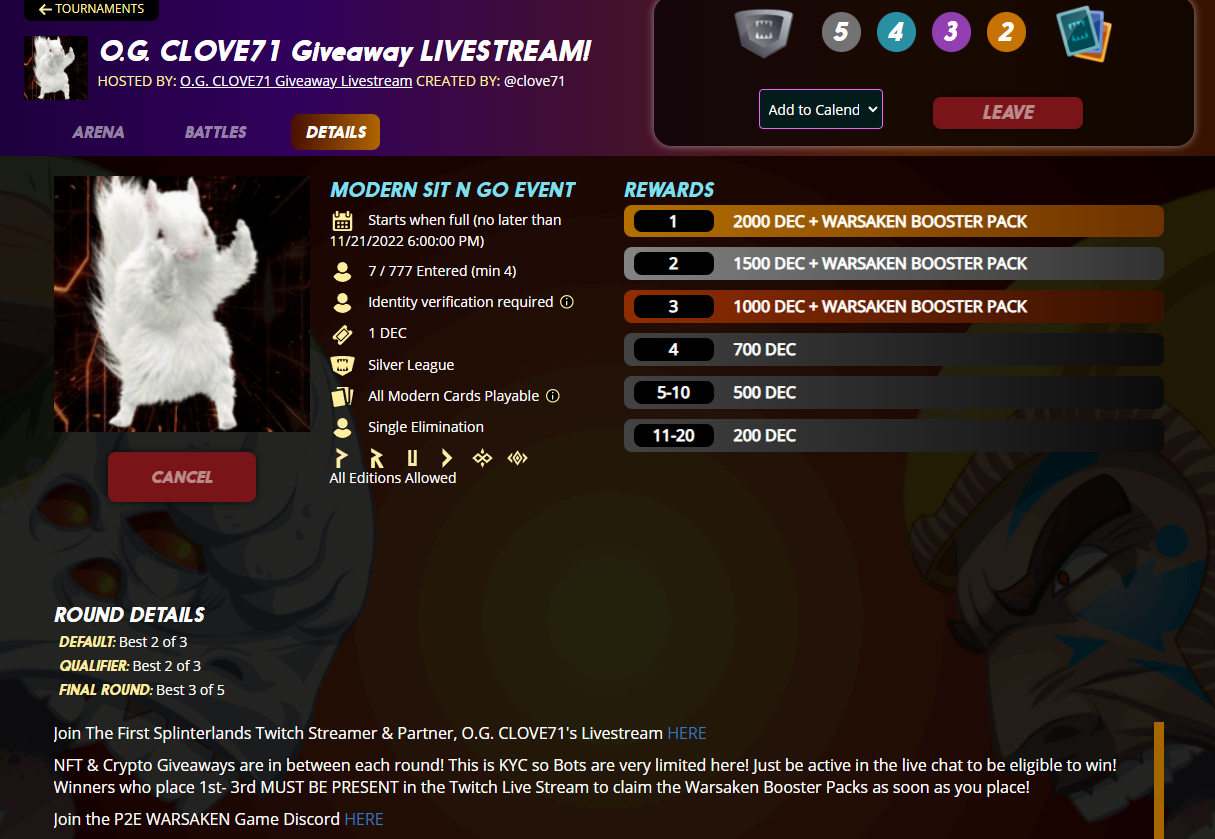 Join me live on Friday, November 25,2022 at 6:00 pm EST for a Silver league tournament HERE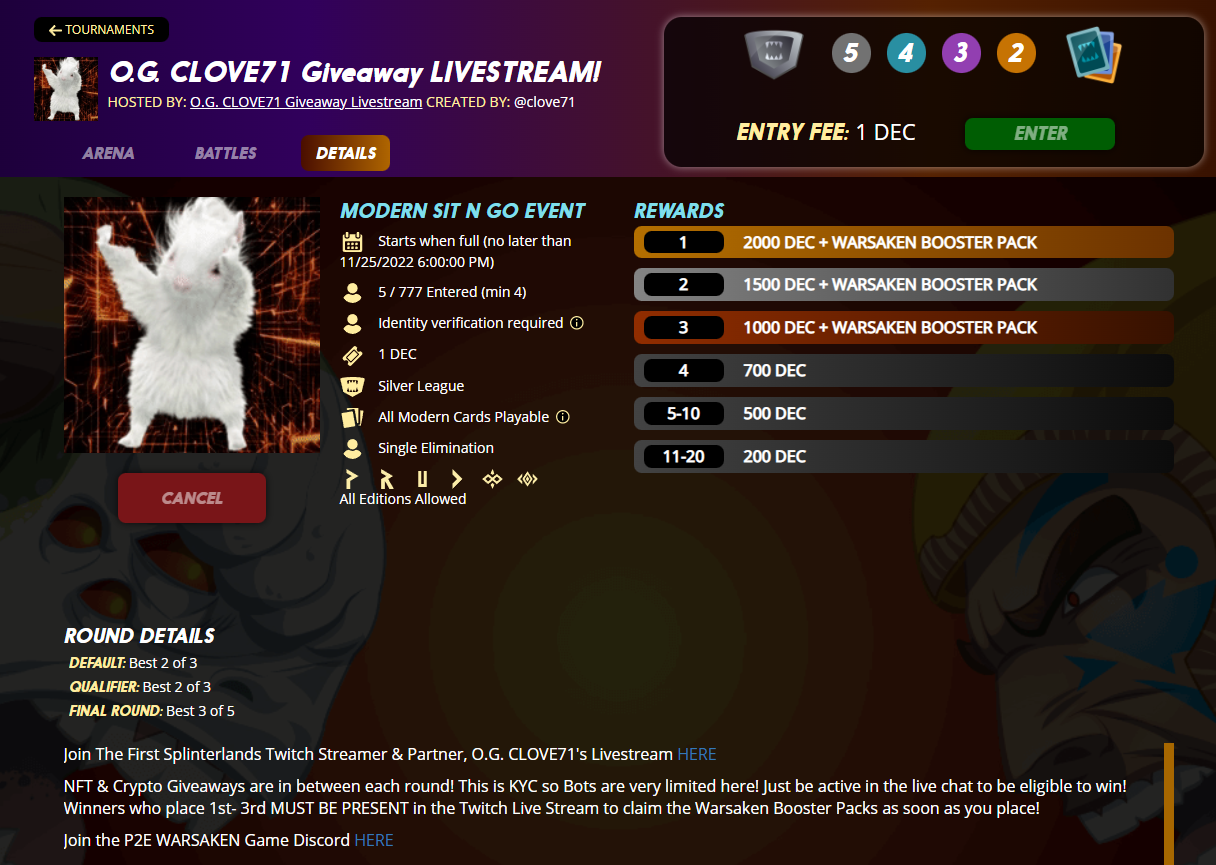 Join me live on Monday, November 28,2022 at 6:00 pm EST for a silver league tournament HERE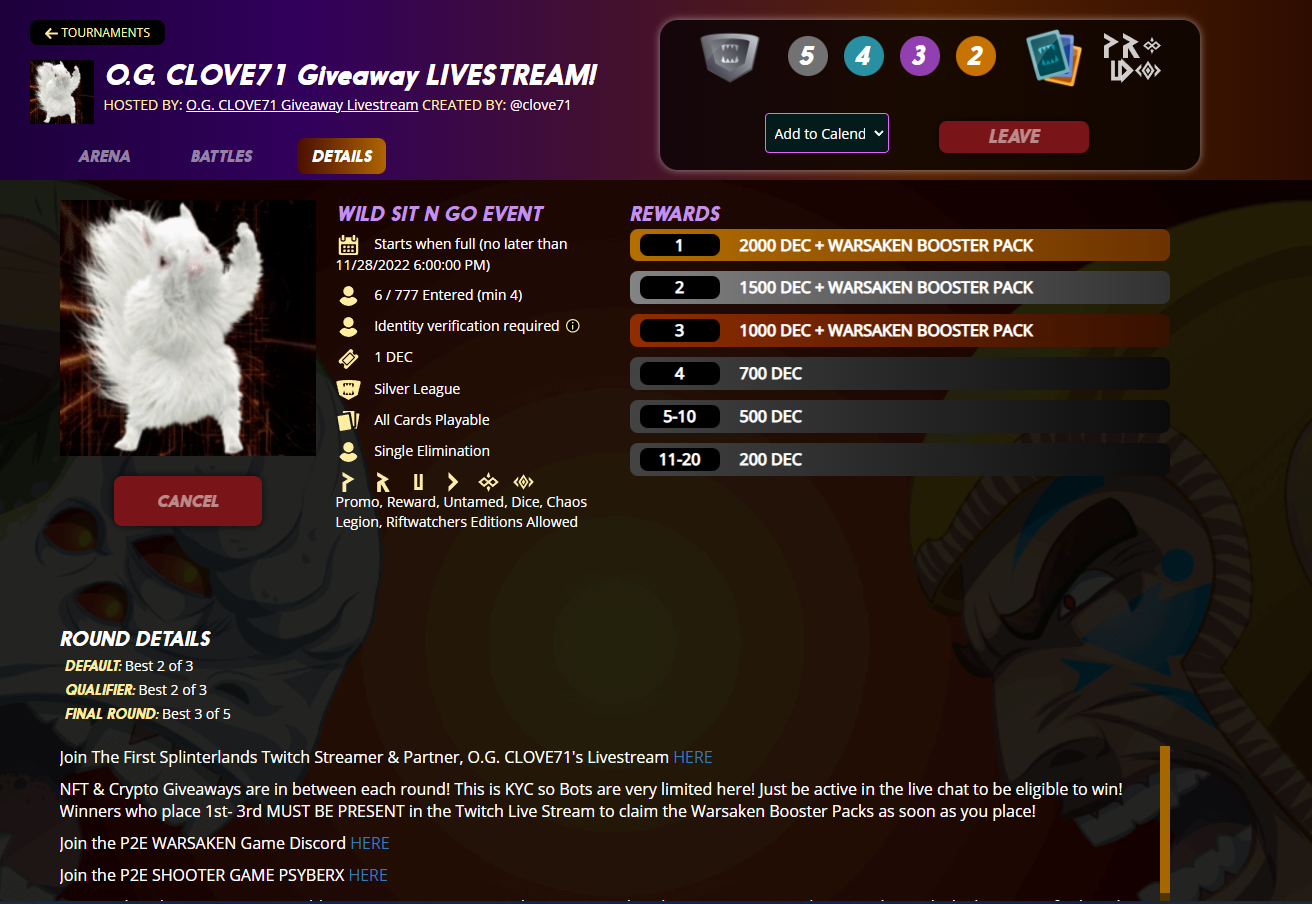 Good luck, and I hope to see you on my Twitch live streams and tournaments! ~@clove71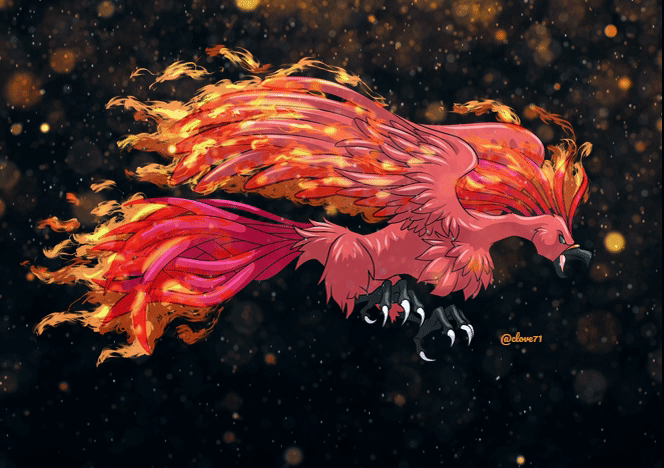 The Splinterlands community is a great place to be a part of. Everyone who plays Splinterlands can come together and talk about the same thing we all love and obsess with, Splinterlands! I love the game and the community! There are seasoned O.G. Alpha members and brand-new players in the game. Together, we all make it up into this great community.

It would be so awesome of you to show some Monster love for any of the following posts I upvoted recently listed below. Unfortunately, if it is longer than a week, you will be unable to upvote them. But, of course, you can always hit the follow button and comment to show support.

Most players take a long time to create their posts and videos, so if the post is made within a week, feel free to upvote them if you like them. There are great opportunities here for everyone to earn crypto! Splinterlands has so many different ways to earn!

I love to post about Splinterlands every week. The extra crypto earned can be used to buy packs or cards from the market to build up your collection. I have also used it many times to buy groceries and supplies for my 26-year-old son Adil, who has Quadriplegic Cerebral Palsy.

I love the Hive Blockchain and all the great benefits that come along with it! I hope you have a great time on Hive like I have!

What a great smile my son Adil has! If he can smile, then we can too!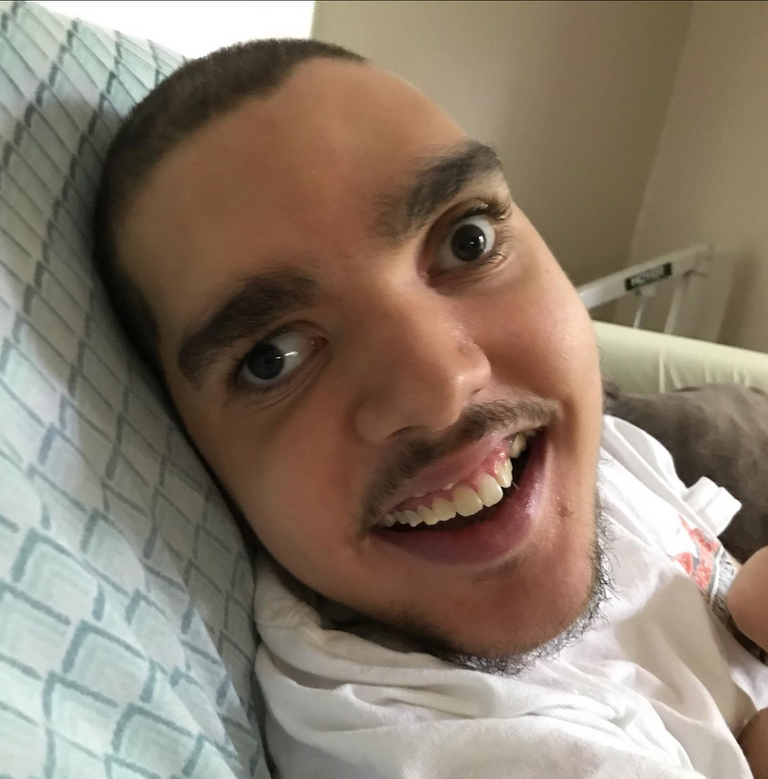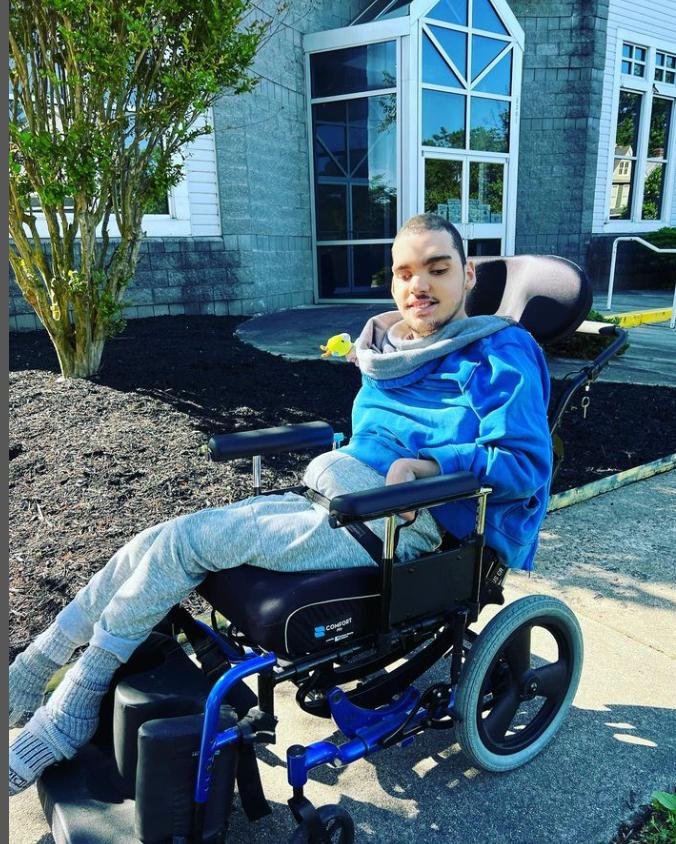 When you see these Fire Splinter gifs below on your post, you know I have been there with an upvote from Splinterlands (from the Steemonsters account)! Now let's get into why you are here, to check out some greatSplinterlands content creators on the Hive Blockchain! Let's Go!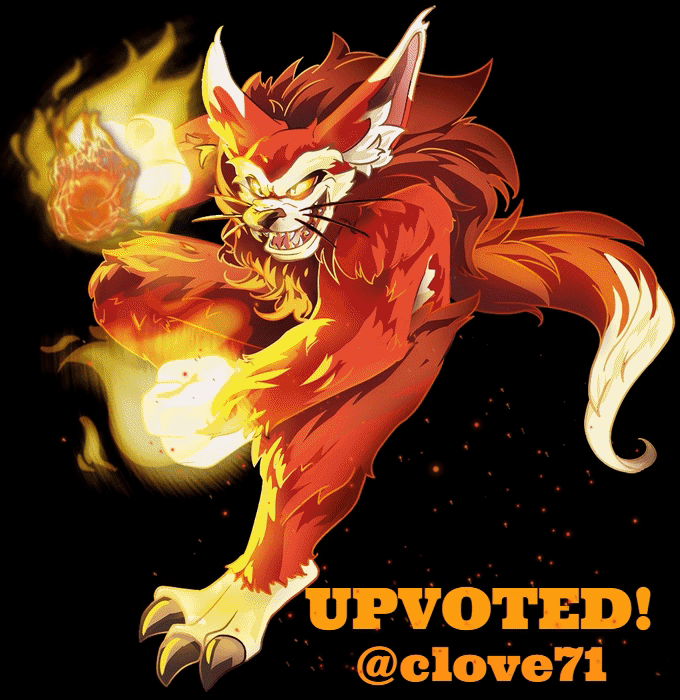 Watch @jeffopenscards as he opens up his end of season Rewards HERE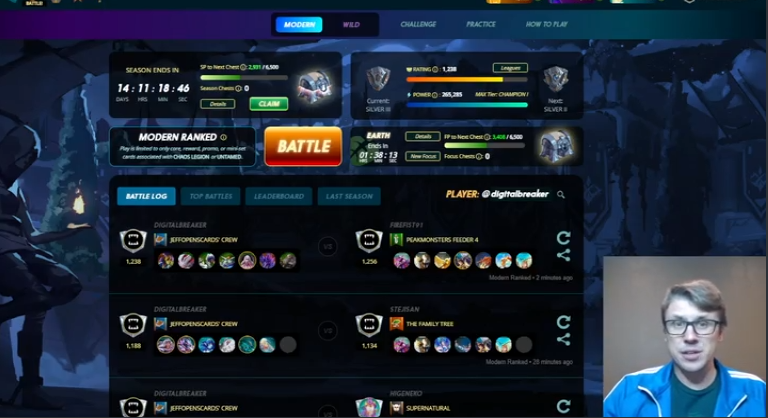 Want to know more about Lux Vega? Check out @underlock and his recent post about it HERE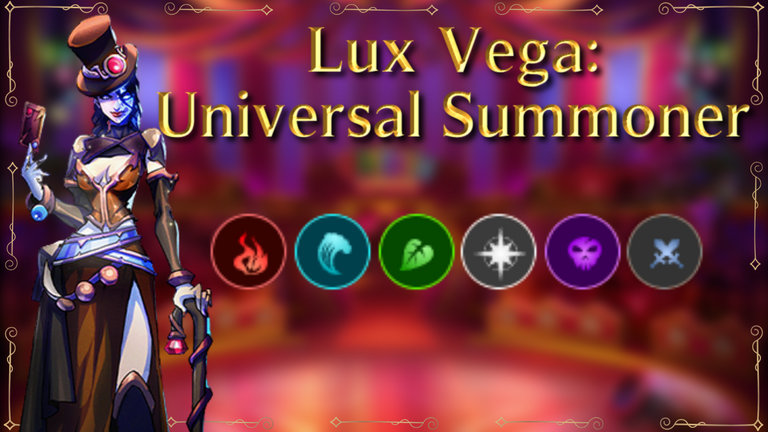 Check out the great player @atnazo open up 67 Champion end-of-season rewards chests HERE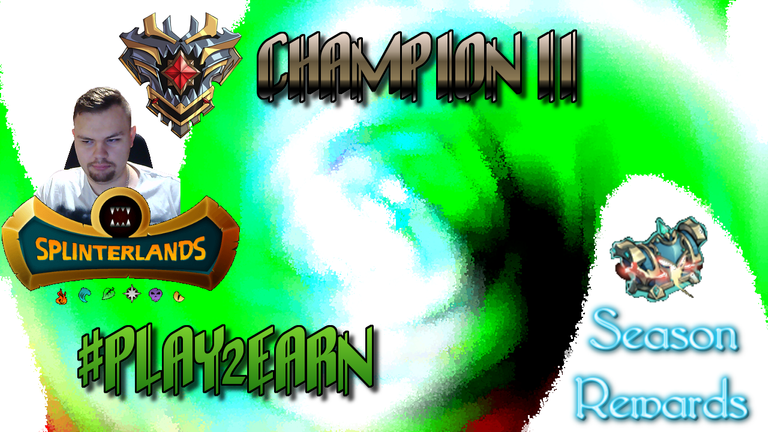 Watch the awesome @athunderstruck open his season ending rewards HERE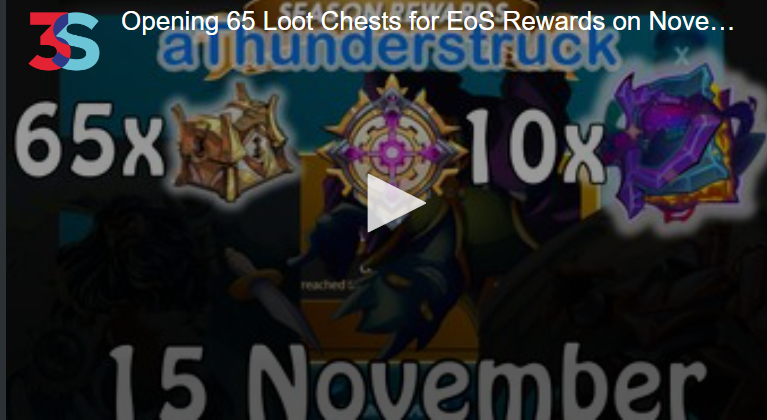 Watch @bobaphet open his end of season rewards HERE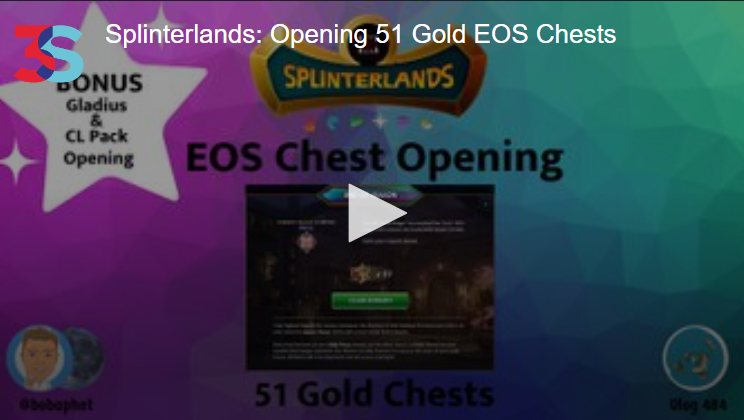 Check out @eliaschess333 talk about Splinterlands for the Spanish community and his awesome 3,000 SPS rewards in his video HERE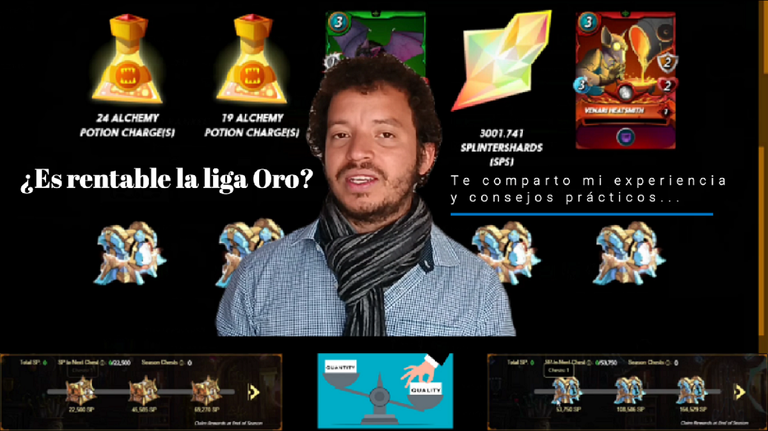 Check out all the Splinterlands posts and videos with @fallen.angels HERE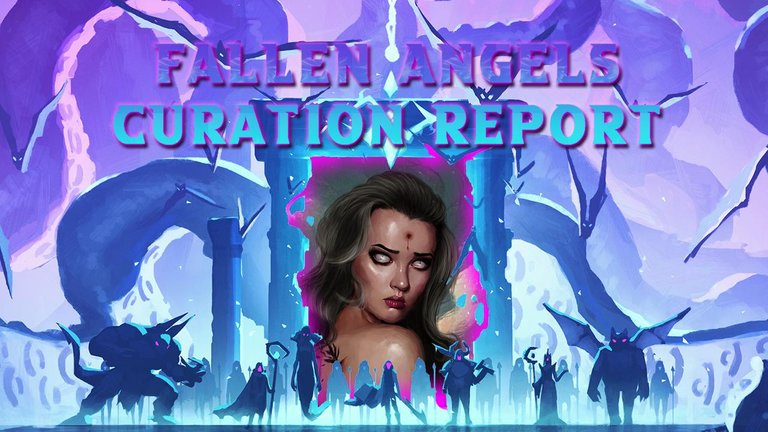 Read all about @beaker007 and their season ending report HERE
Check out @tarazkp and his latest post about Lux Vega and his battling status HERE

@rtonline talks about battling HERE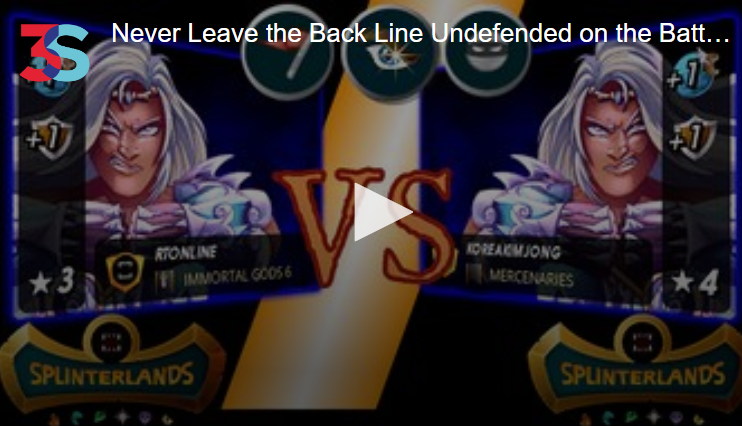 Check out his SL post by @jonnycoin HERE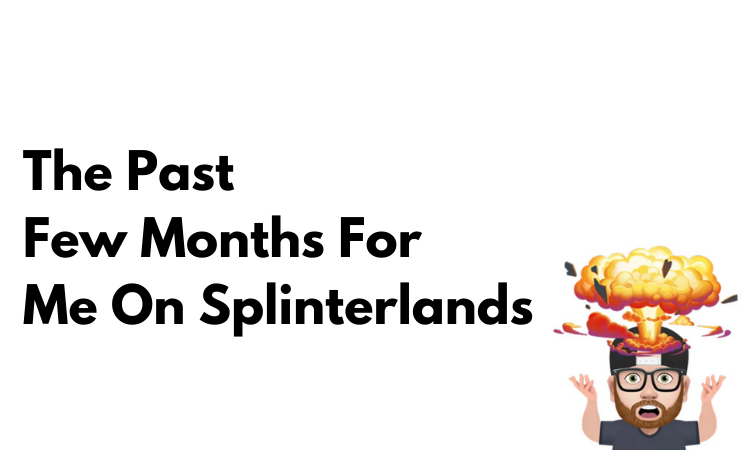 Read about Lux vega from @yonilkar HERE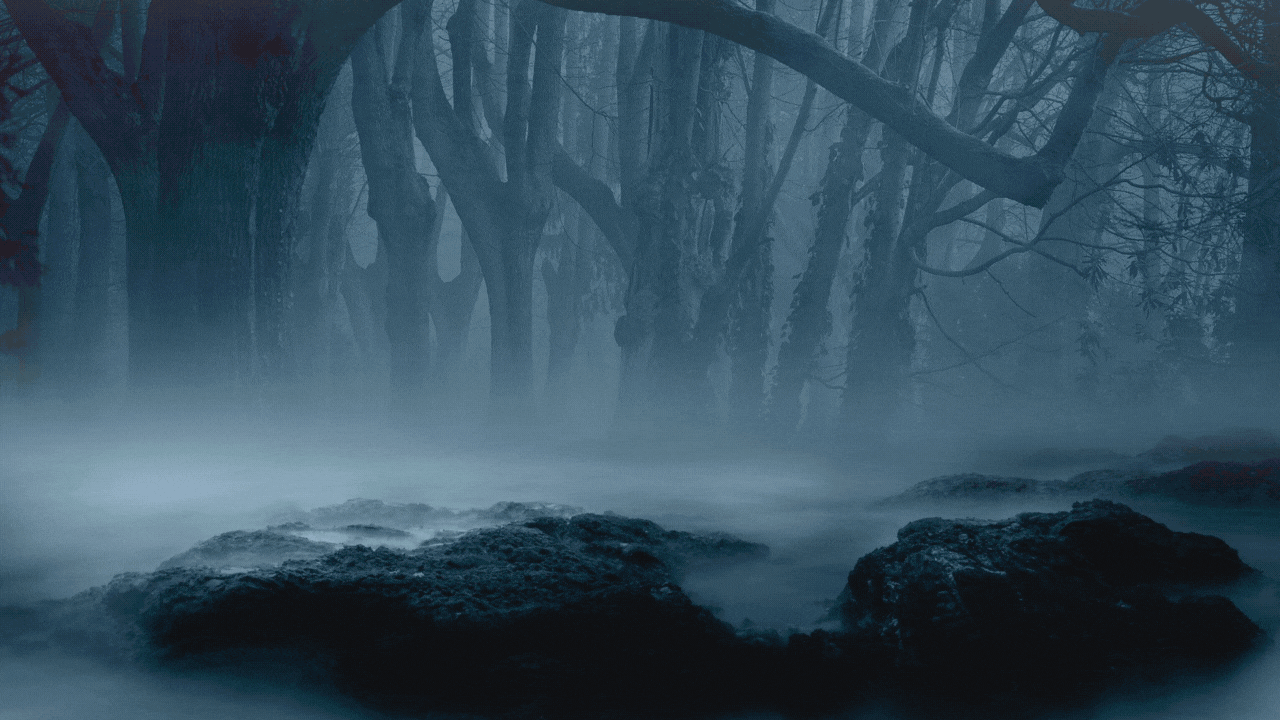 Long-time player and content creator @cryptofiloz had a rough season; watch his end of season rewards HERE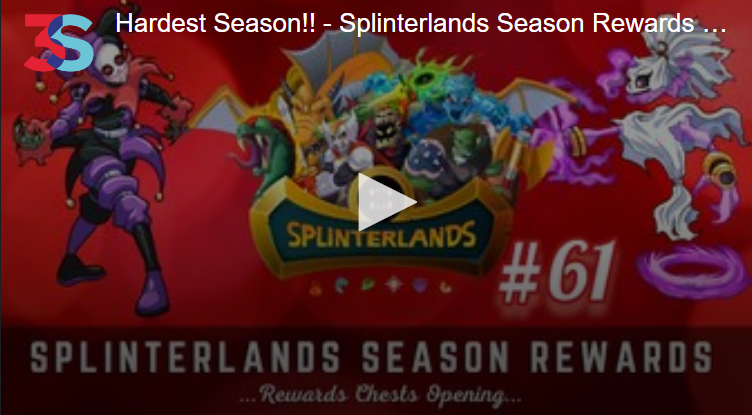 Check out @bteim's Splinterlands economics post HERE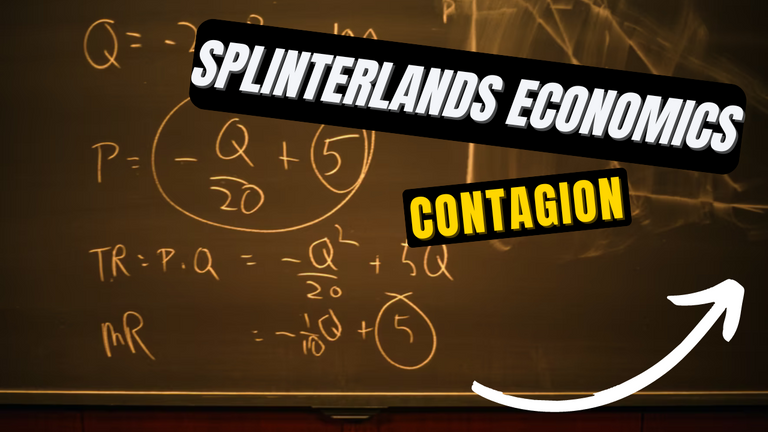 Read a post from the O.G. player @louis88 and his ideas for tribaldex HERE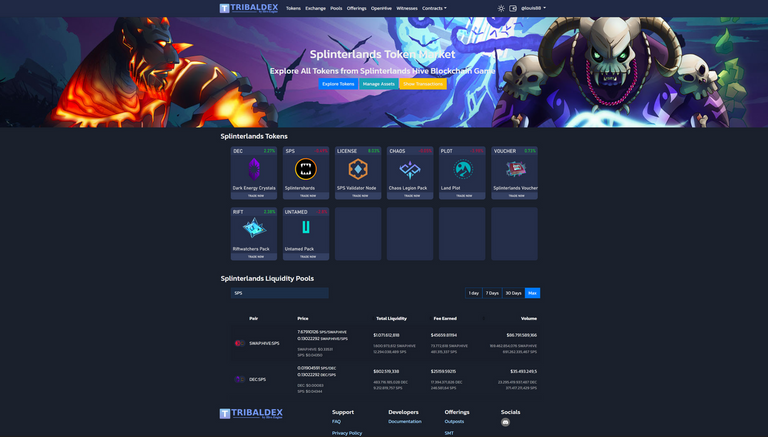 Read all about @zallin and his road to Champion HERE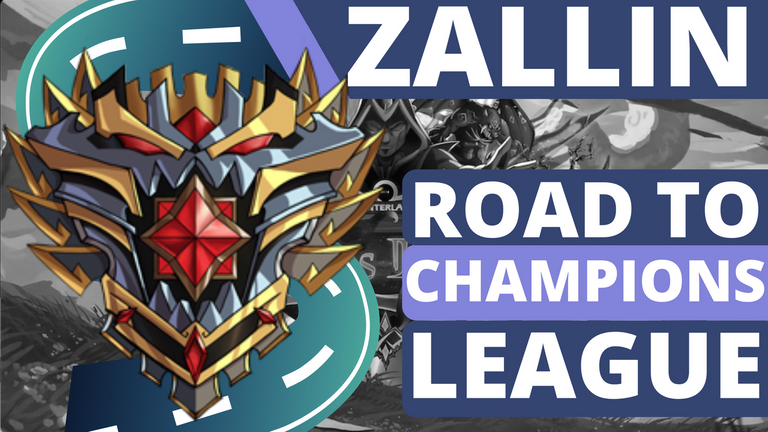 Check out the great @marianaemilia battling HERE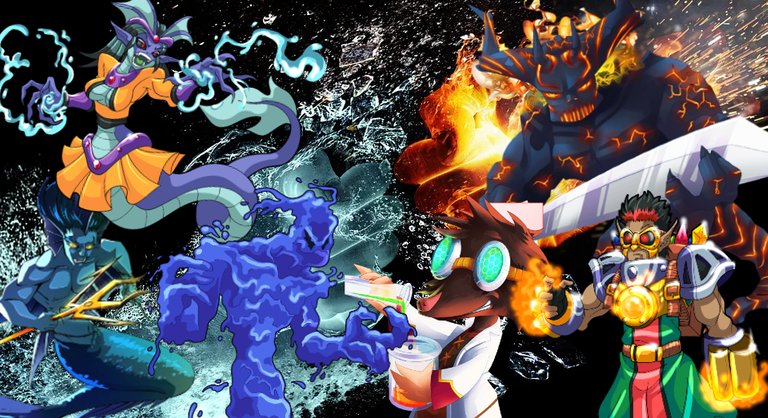 Check out @bulldog1205 and his recent Splinterlands post about bots HERE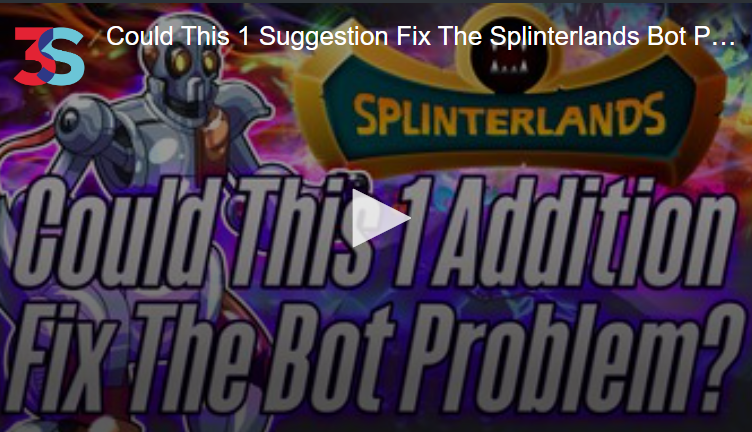 Check out @agaprime and how to animate a Splinterlands Runi HERE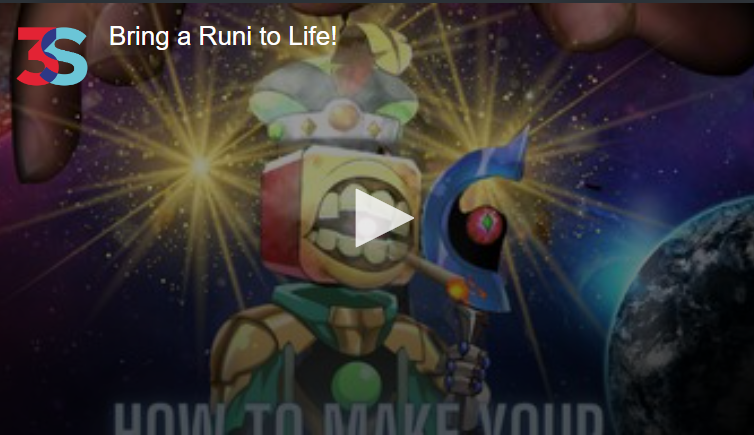 Check out the O.G. @reseller and his Guild The Anti Social Club Brawl 1st place results HERE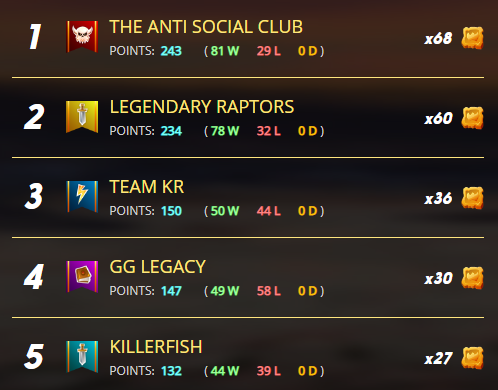 Check out Splinterlands 101 video by @bobaphet HERE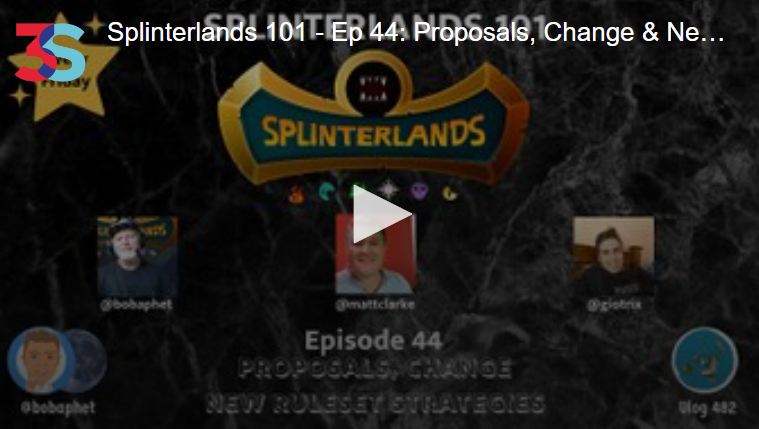 Check out @dagz open up 183 total chests HERE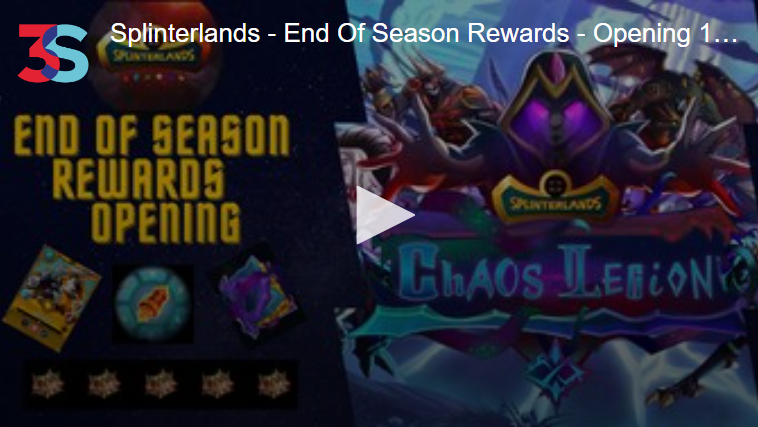 Check out how the Splinterlands foil packs were made for Splinterfest by @reseller HERE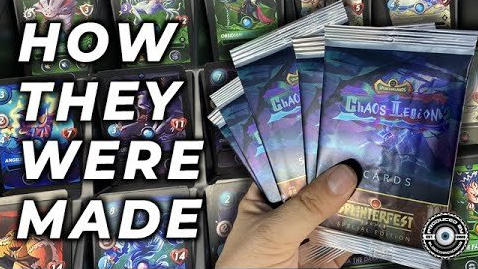 Watch @jeffopenscards open up 2,000 Chaos Legion packs HERE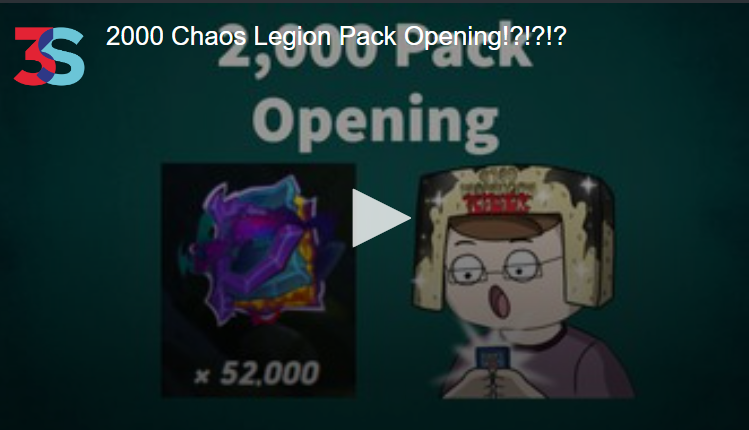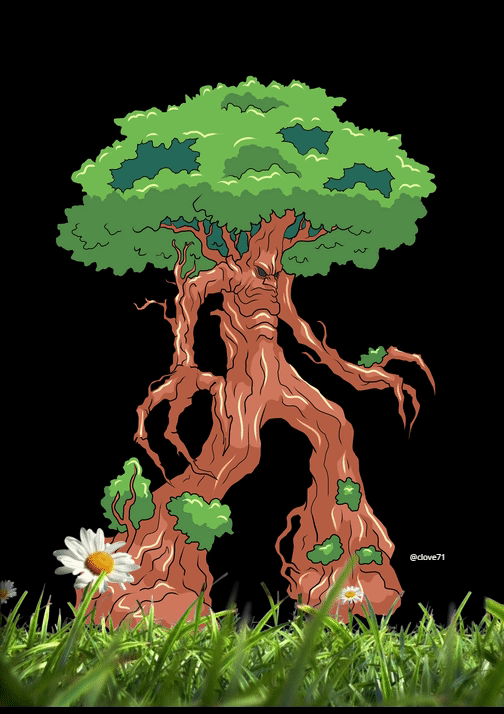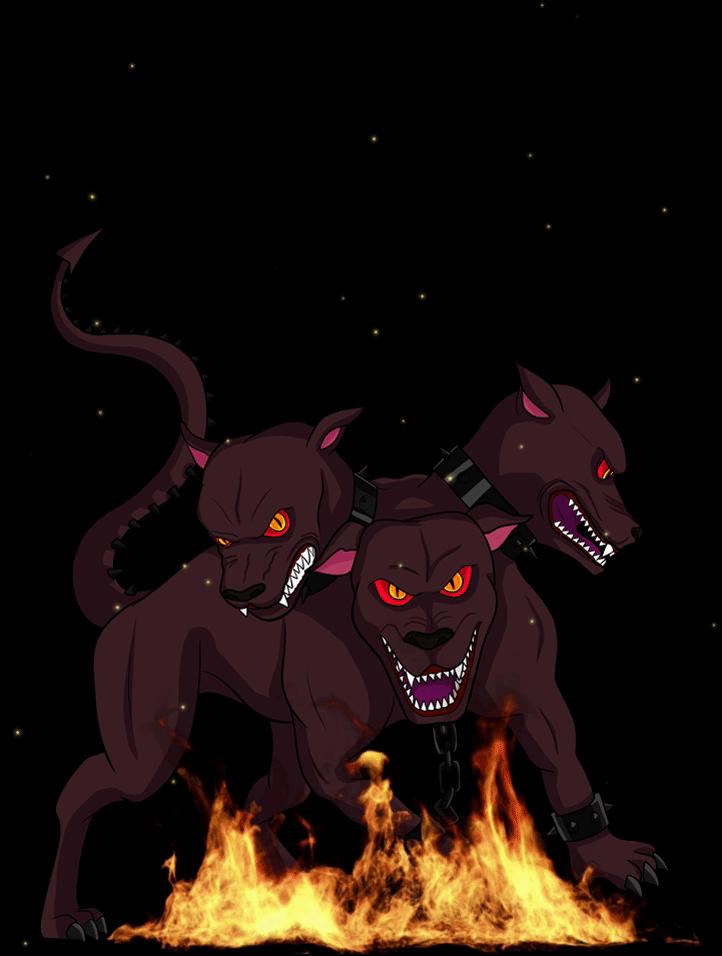 ---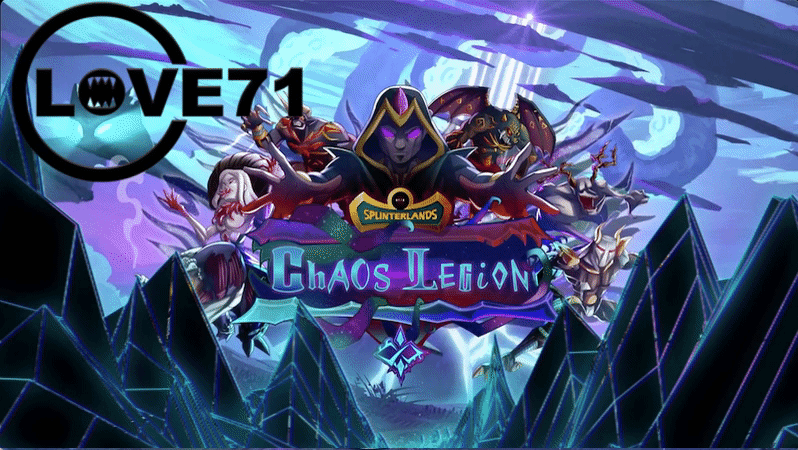 ---

---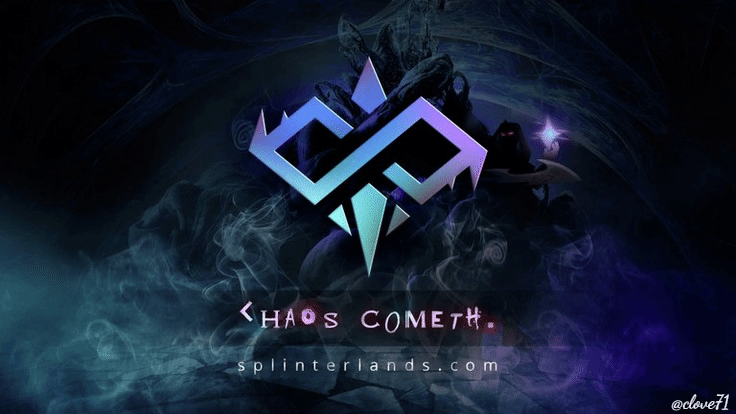 Immortal Gods is now RECRUITING M me, clove71#5266, in Discord f you have an excellent win rate and decent cards, so apply at the Guild, OR you can DM me as well. Old foil cards are needed. Here are many IG League Guilds to choose from!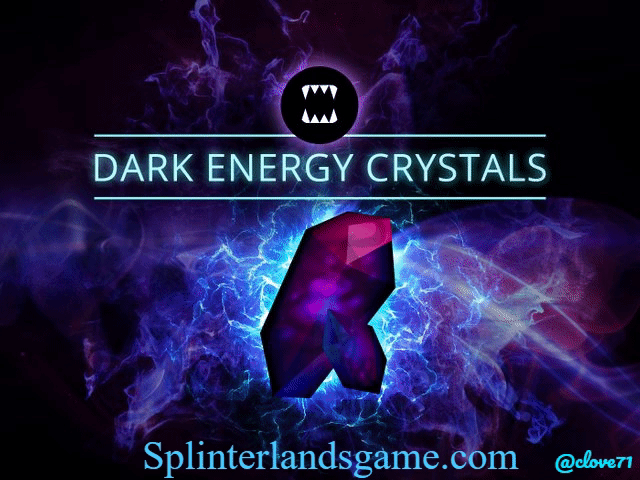 Check out all their features, like the packs and rewards analyzer HERE.
View rewards cards going out of print, get your season report card, and view cards by league cap by the great @kiokizz, @splinterstats HERE. Please show him some Monster love on his recent Splinterlands posts!

Want to view Splinterlands stats? Check out @rafalski and his excellent Splinterlands stats HERE, and show some Monster love on his recent Splinterlands post!

Check out @peakmonsters today HERE and all their features!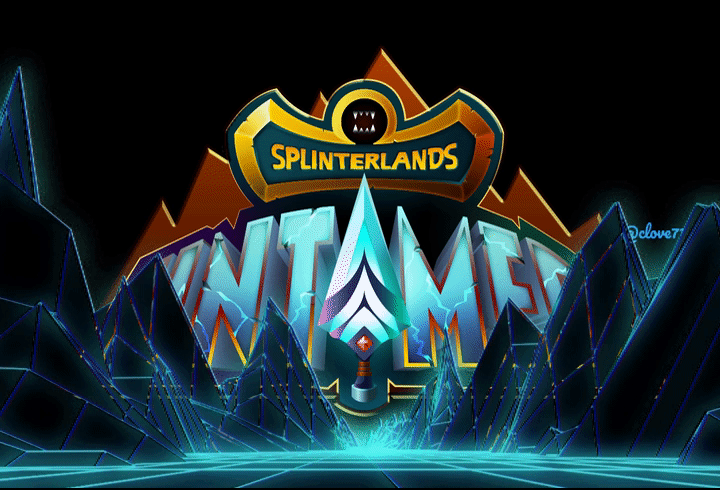 Start Playing Now for FREE!
TWITCH Live Streams HERE
MY NFT ART GALLERY HERE
Splinterlands Content Twitter HERE
Splinterlands TikTok HERE
Splinterlands Discord HERE
Splinterlandsgame IG - HERE
YouTube Splinterlands Content - HERE
3Speak HIVE Splinterlands Community - HERE

I wish you luck in your battles and daily quest loot chests!
I will see you all on the battlefield!
May the Monsters be with you.
Chris Love @clove71
Splinterlands Rep.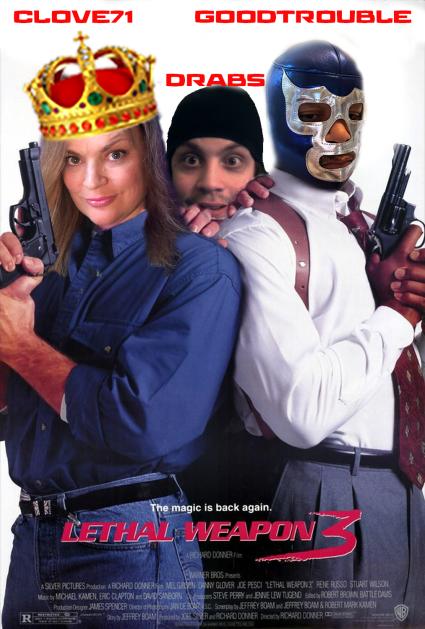 Follow myself & Goodtrouble on Twitch HERE
Follow the great @drabs587 on Twitch HERE


2022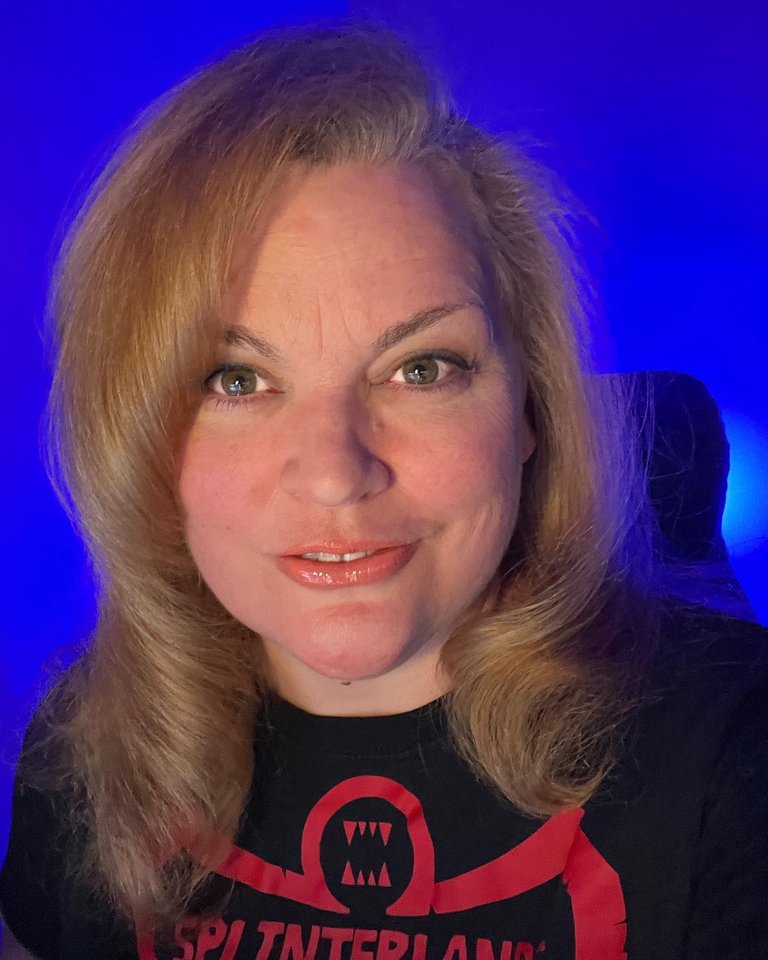 2021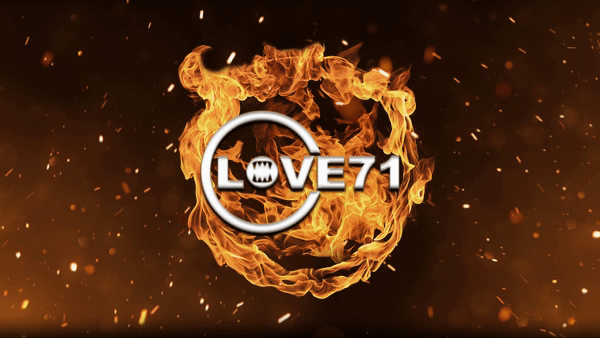 2019


2018


2017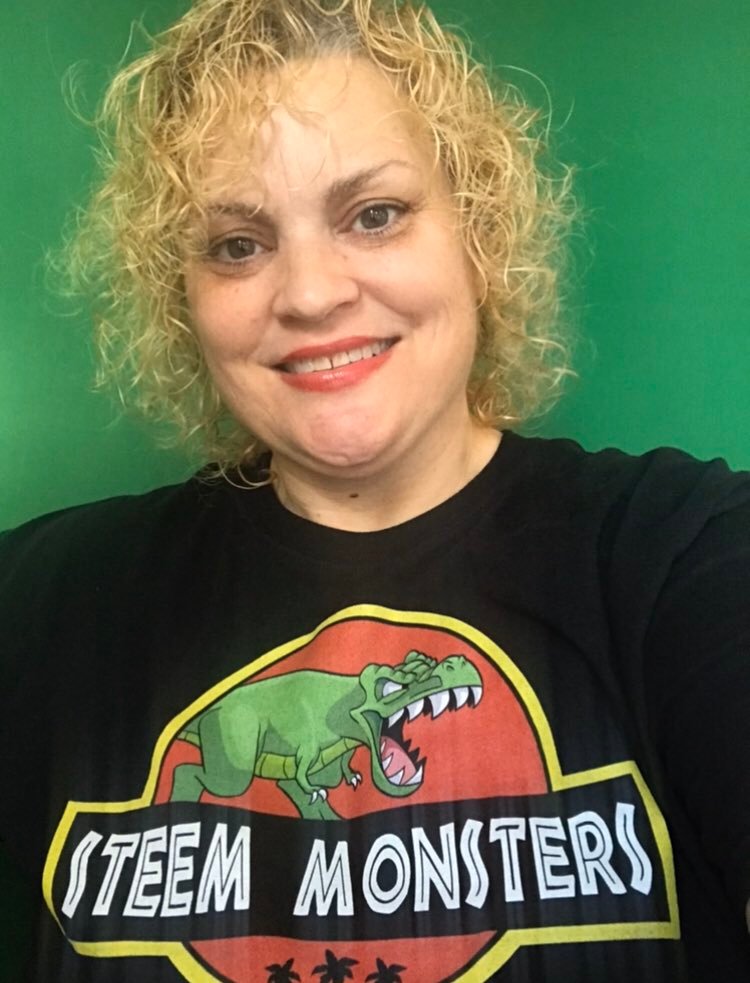 ---
---