Splinterlands End-of-Season! Opening Up 49 Champion Chests!
---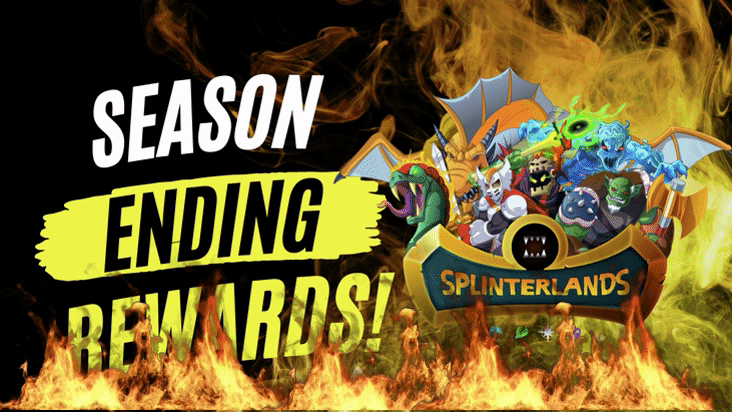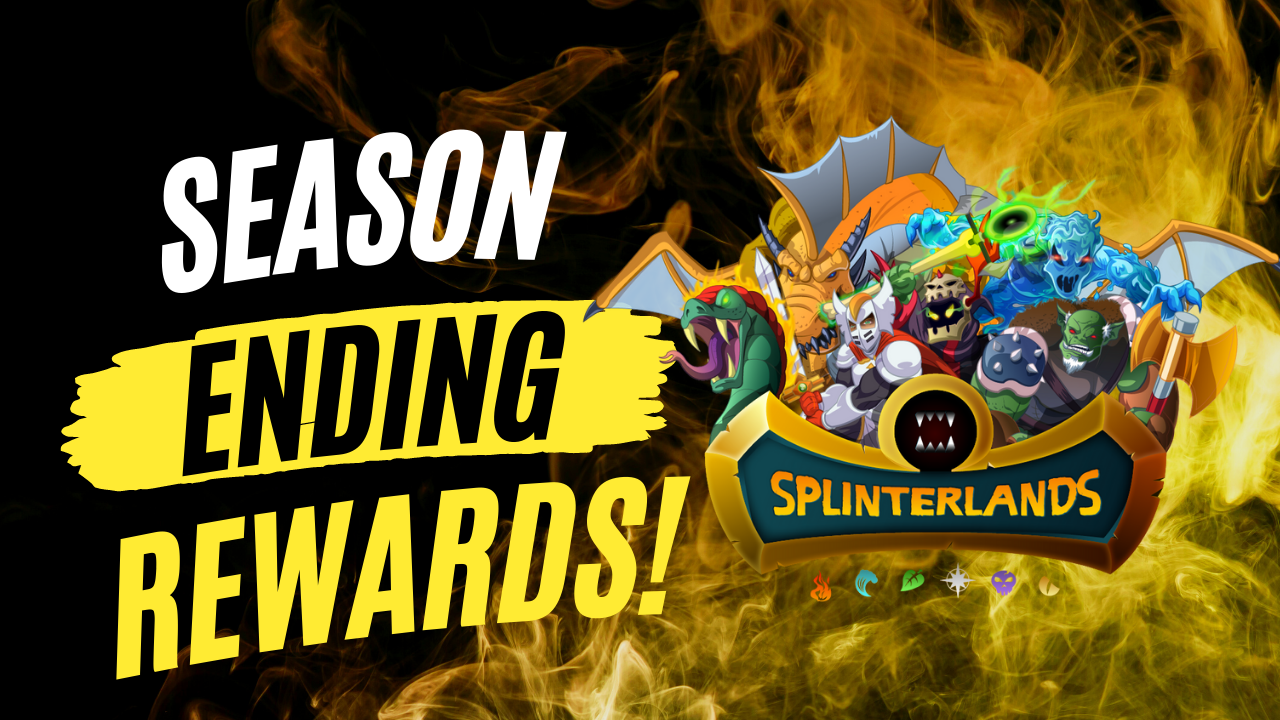 Hello everyone! Another season-ending has just passed in Splinterlands! I was battling so much the past few days! I am at a 30% capture rate now! Ughh! LOL! I did get into the Champion league for both the Modern and wild formats!

Now, after it reset, I am in Diamond III in both! I will be battling both formats and just keep one parked in Champion once I get there and battle a ton on the other one for my daily focus and to earn more season-ending loot chests!

I was excited this season-ending and ended up in the Champion League in both Modern and Wild Formats! I woke up this morning, still half asleep, and tried to get to 50 chests but ended up losing my last battle and took home 49 chests!

A big shout out to Robert Wagner here on Youtube for pushing me to battle more in Champion! Thank you!!

At least this season I am already in Diamond III for both formats and will start battling today to get into Champion earlier and battle more. I hope you all had a great season ending and receive something great!

My rewards were a total of $48.93 which was more than I thought. The two Chaos packs were very nice with a Summoner and a Legendary card. Check out The Demon opening up 49 Champion rewards on Youtube:
Check out my end-of-season rewards snapshot by Splintershare below! Head on over to Splintershare to view your rewards HERE and make sure to send them a tip for all their hard work! There is a leaderboard for tippers!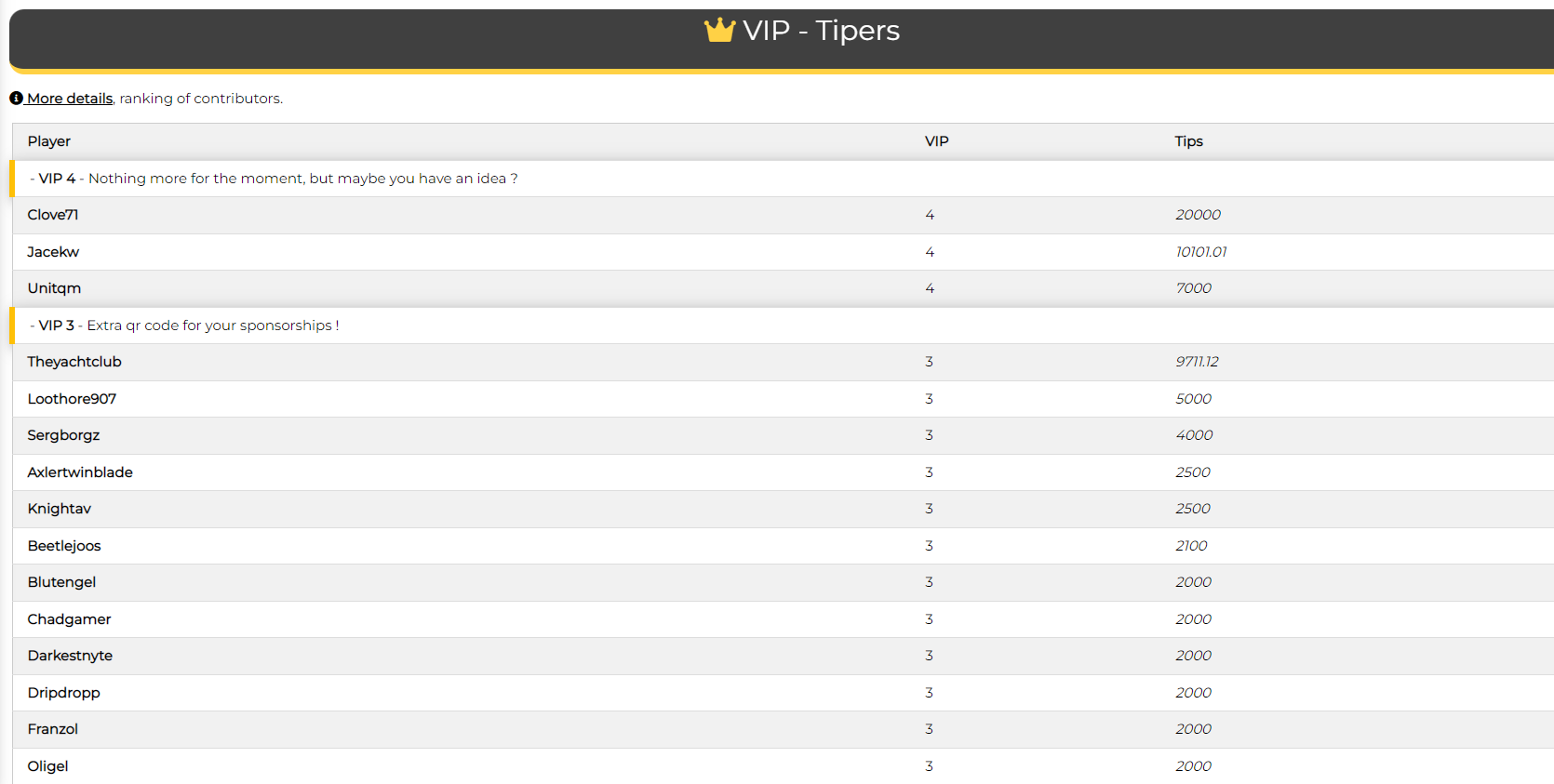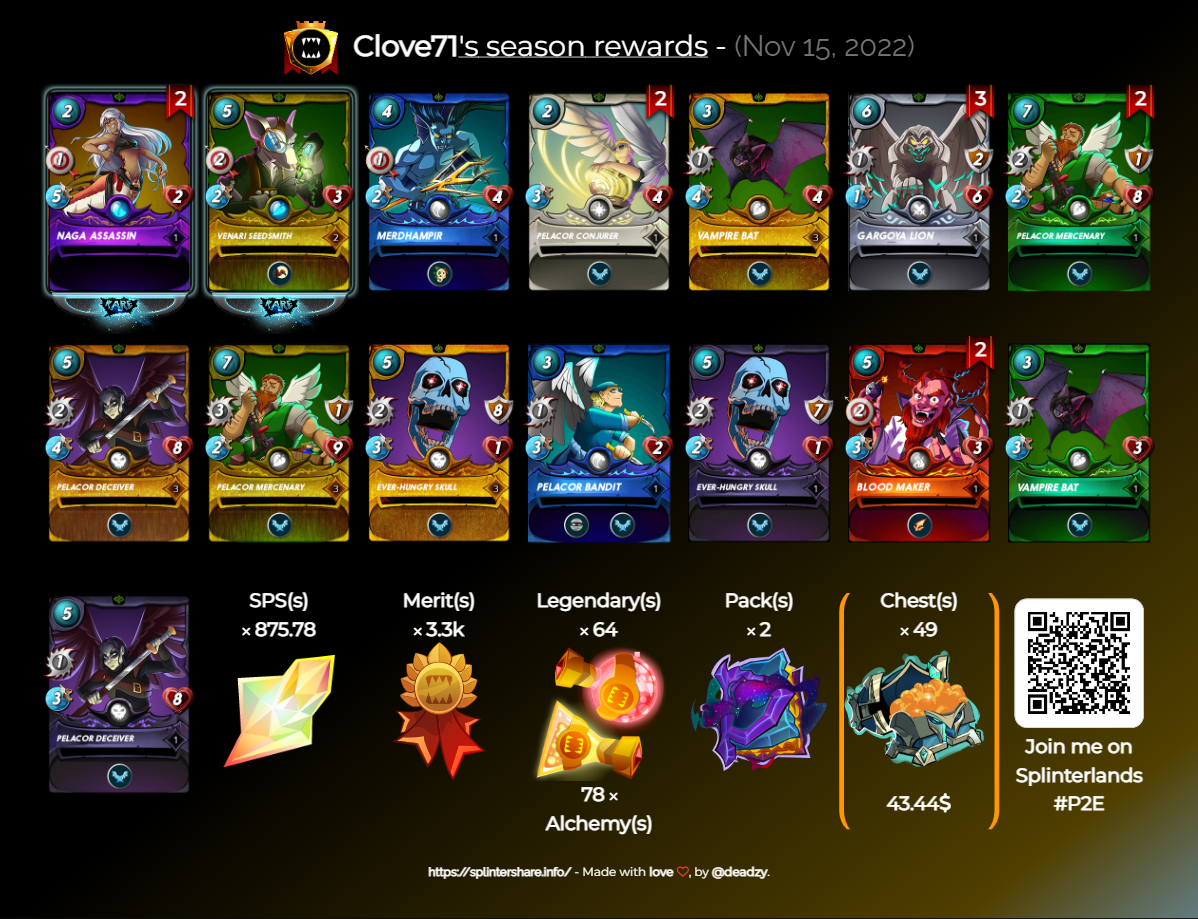 Make sure to check out https://splintershare.info/ for your great-looking rewards results for displaying on posts, they also have a tip leaderboard so make sure to donate something if you use their great service! My two Chaos packs were worth $5.49 so the total value of all chests was $48.93!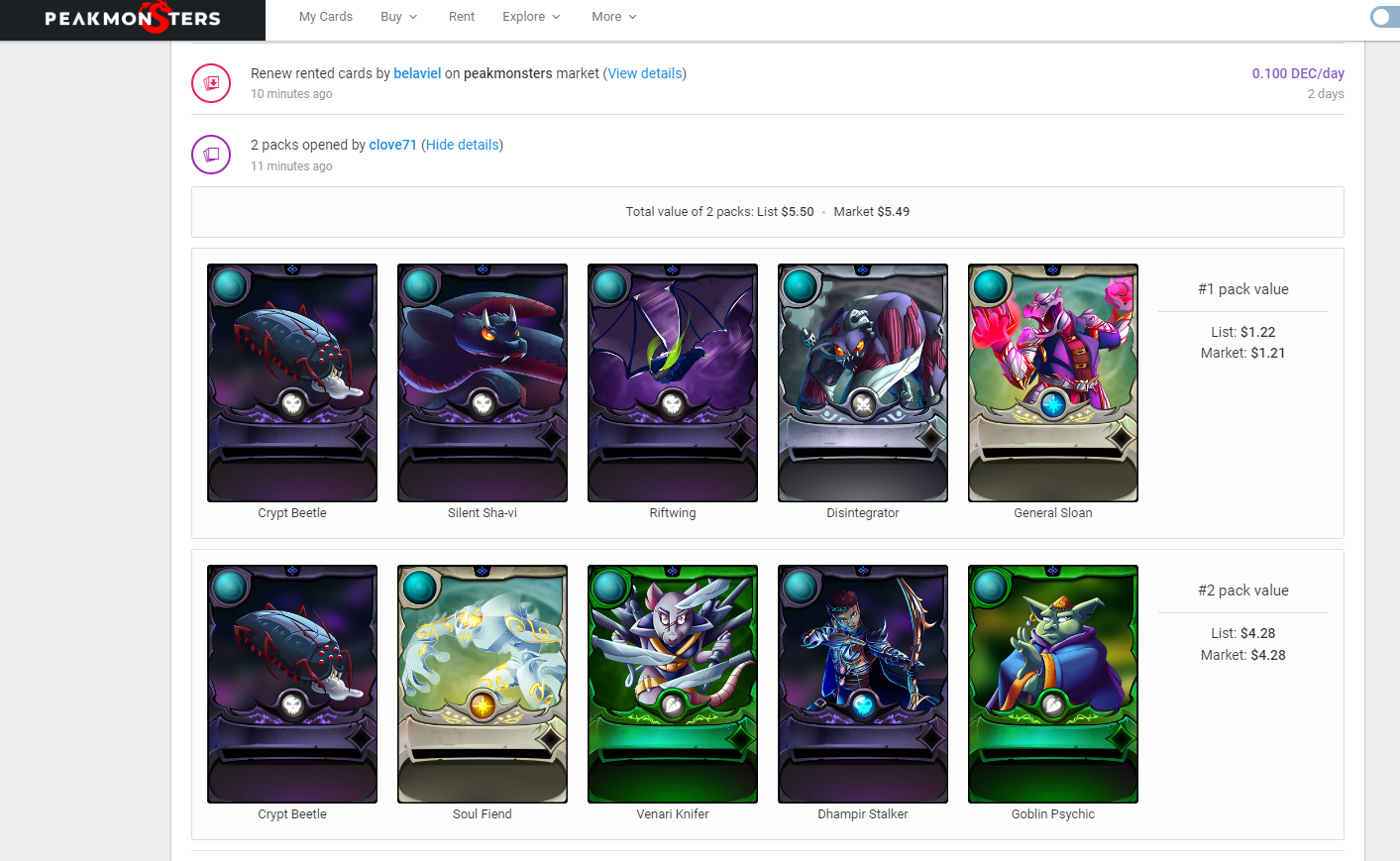 Yesterday's daily focus was not bad at all! A total value of $12.38 for one day of battling!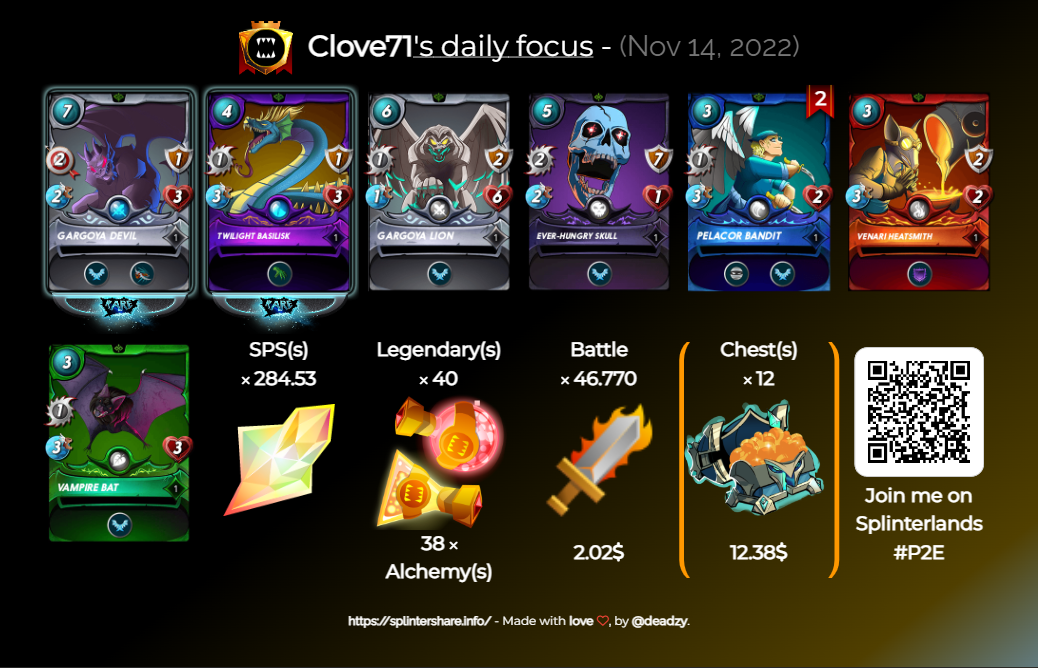 Don't forget there is a live-streamed tournament this Friday on Twitch with lots of giveaways in between the rounds! I hope to see you there! Good luck everyone! I hope you all had a great season ending like I did! I hope to see you on the battlefield! ~@clove71

Join me for the following LIVE streamed Splinterlands tournaments with $17 in prizes PLUS NFT and Crypto Giveaways in the live Twitch chat between rounds - for November below.

Join the Silver league live tournament on Friday, November 18th, 2022 at 6:00 PM EST HERE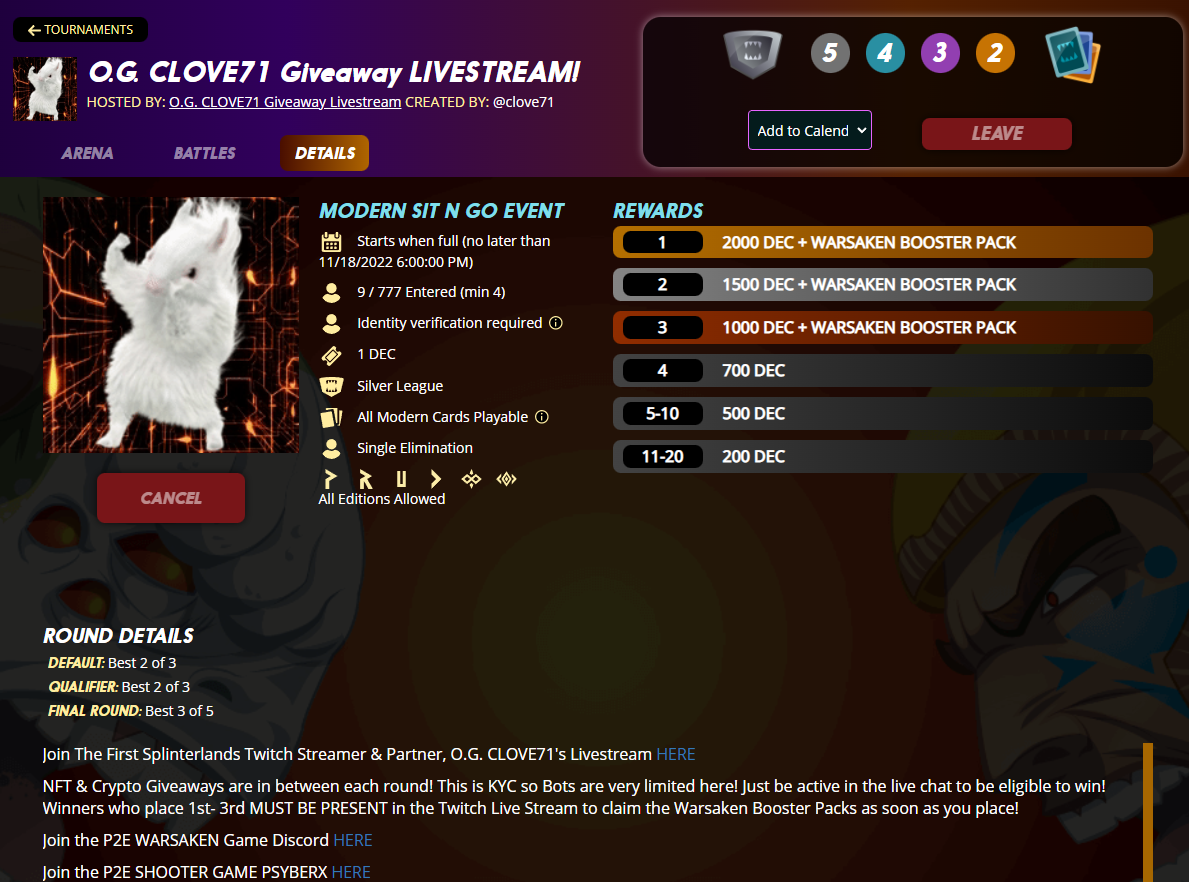 Join the Silver League tournament on Monday, November 21, 2022, at 6:00 PM EST HERE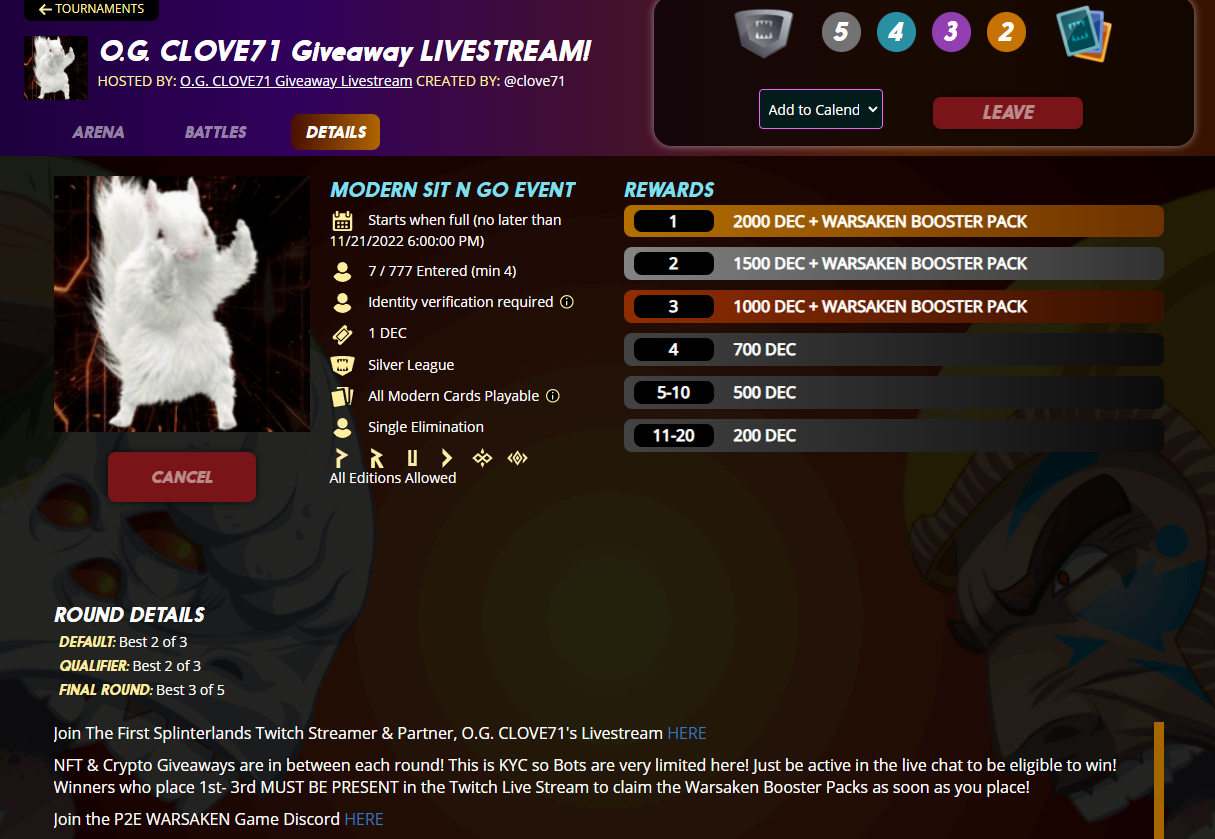 Join me live on Friday, November 25,2022 at 6:00 PM EST for a Silver league tournament HERE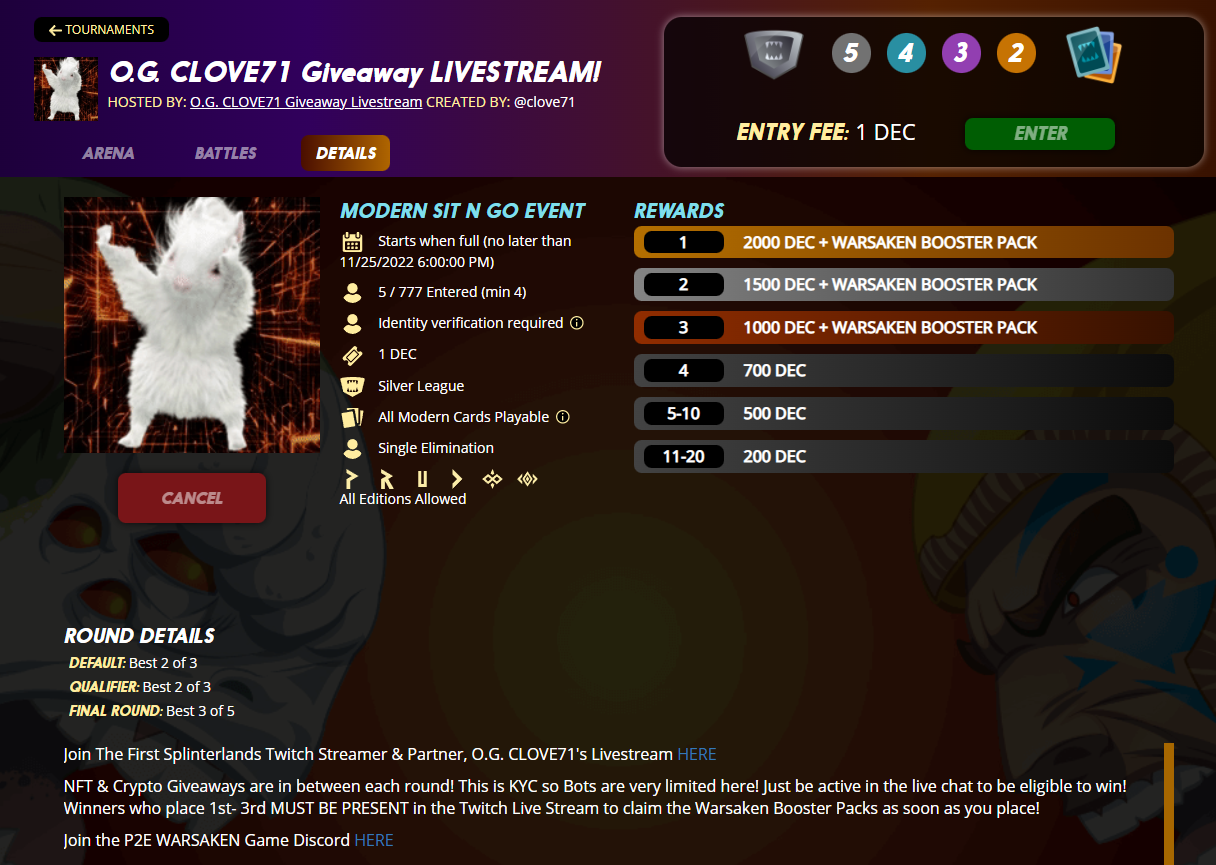 Join me live on Monday, November 28,2022 at 6:00 PM EST for a silver league tournament HERE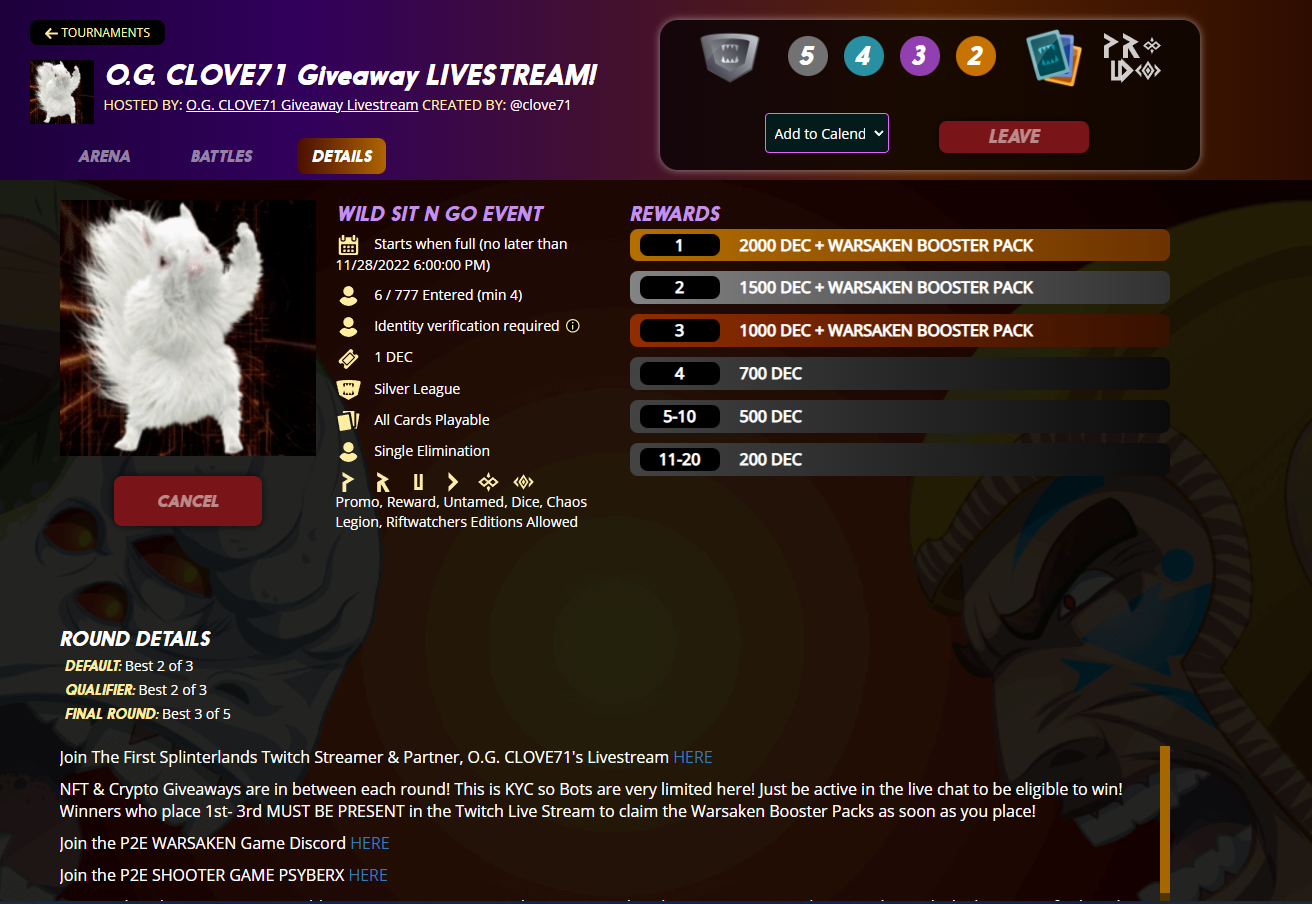 Good luck, and I hope to see you on my Twitch live streams and tournaments! ~@clove71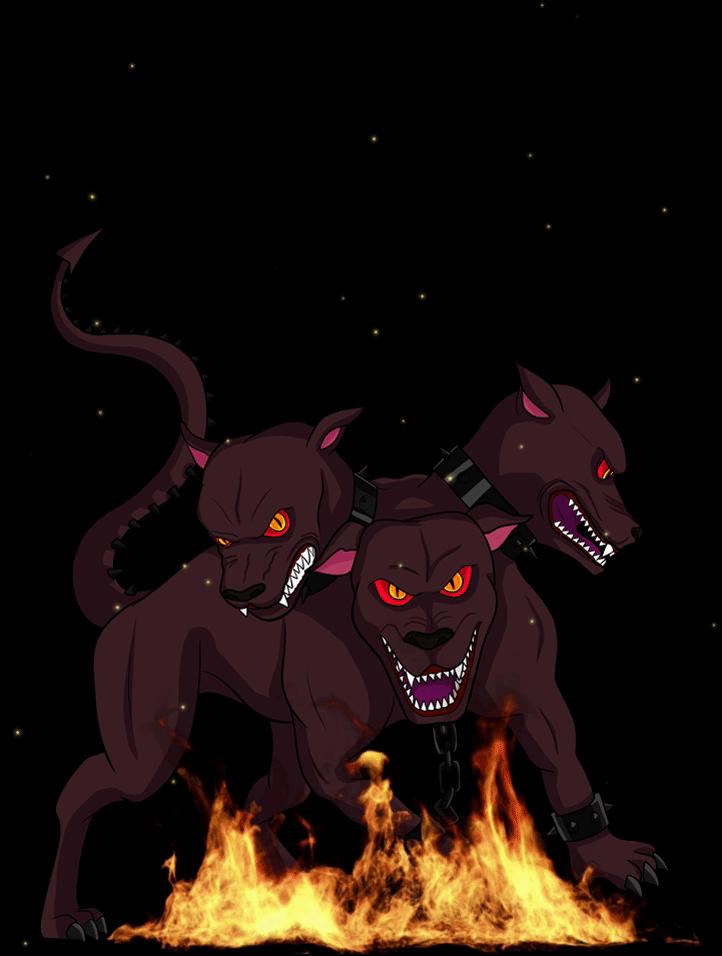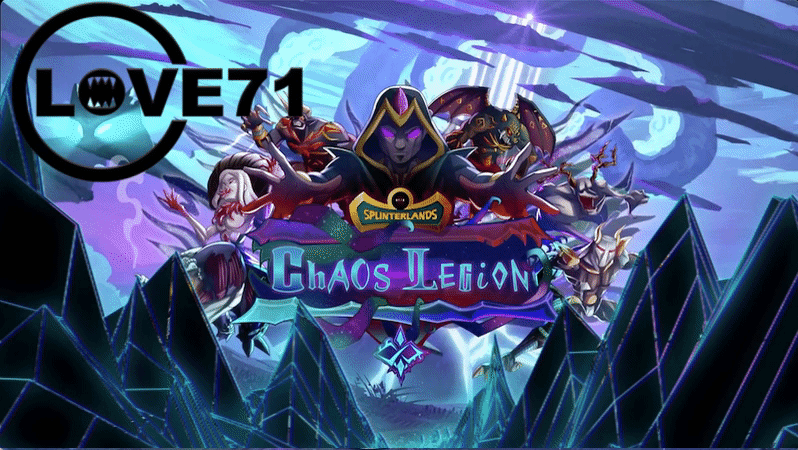 ---

---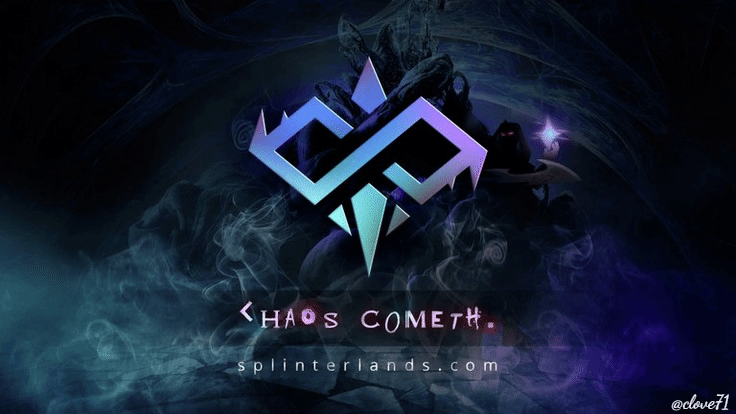 Immortal Gods 4,5,6,7, * IG TV is now RECRUITING! DM me, clove71#5266, in Discord f you have an excellent win rate and decent cards, so apply at the Guild, OR you can DM me as well. Old foil cards are needed. There are many IG League Guilds to choose from!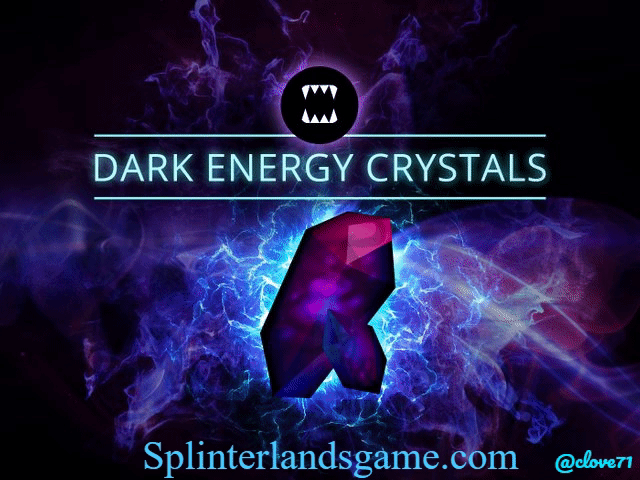 Check out all their features, like the packs and rewards analyzer HERE.
View rewards cards going out of print, get your season report card, and view cards by league cap by the great @kiokizz, @splinterstats HERE. Please show him some Monster love on his recent Splinterlands posts!

Want to view Splinterlands stats? Check out @rafalski and his excellent Splinterlands stats HERE, and show some Monster love on his recent Splinterlands post!

Check out @peakmonsters today HERE and all their features!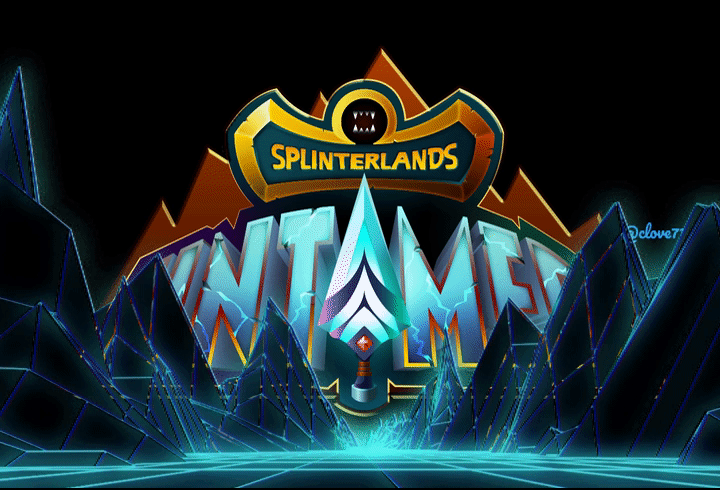 Start Playing Now for FREE!
TWITCH Live Streams HERE
MY NFT ART GALLERY HERE
Splinterlands Content Twitter HERE
Splinterlands TikTok HERE
Splinterlands Discord HERE
Splinterlandsgame IG - HERE
YouTube Splinterlands Content - HERE
3Speak HIVE Splinterlands Community - HERE

I wish you luck in your battles and daily quest loot chests!
I will see you all on the battlefield!
May the Monsters be with you.
Chris Love @clove71
Splinterlands Rep.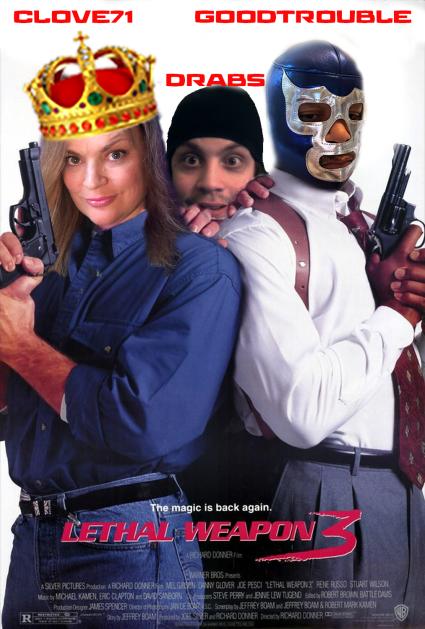 Follow myself & Goodtrouble on Twitch HERE
Follow the great @drabs587 on Twitch HERE


2021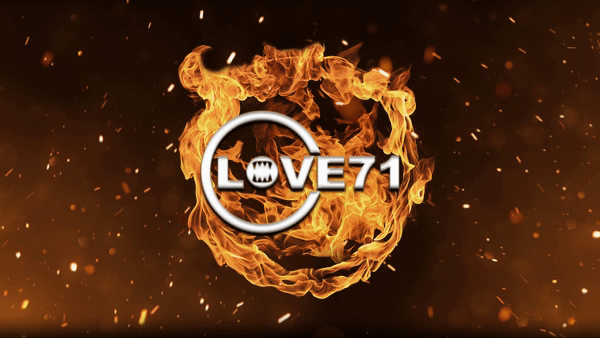 2019


2018


---
▶️ 3Speak
---
---