Splinterlands! Only 15 Days Left for the Pre-Sale! FOMO TIME!
---

Hi everyone! I am here today buying another 100 packs for the Chaos legion pre-sale event! There are only 15 days left right now! I did have to buy many vouchers on Hive-engine HERE. I got some for $14 and today I paid $17. I imagine it will go up higher the closer we are getting to the pre-sale being over and many including myself are getting FOMO! If you are new to crypto it just means Fear of Missing Out!

There are many advantages of getting in on the pre-sale. Every pack you buy, you will have a 2$% chance to receive an exclusive airdrop of the limited-edition promo card! Each of those will have a 1 in 50 chance of being a gold foil card! For every 50 packs you purchase during this pre-sale event, you are guaranteed to get one promo card. For those who have purchased 1000 packs, you will be guaranteed to receive one gold foil promo card!

There is also an exclusive in-game title. For everyone who purchases 1000 packs during the pre-sale, you will receive the title "The Legionnaire". I was happy to receive that last week! There is also a chance you can design a card in-game! The top 6 players on the leaderboard will be able to design their own Legendary Summoners card with the Splinterlands team working with them! They will be added to the airdrops to be released over the life of the set.

You will need a voucher to buy one Chaos Legion pack. Vouchers are being distributed the first 30 days of the pre-sale which is determined by how much SPS you have staked. Check out the Splinterlands post and read all about the Chaos Legion pre-sale event HERE. I wish you all luck in this event! Good luck everyone!

---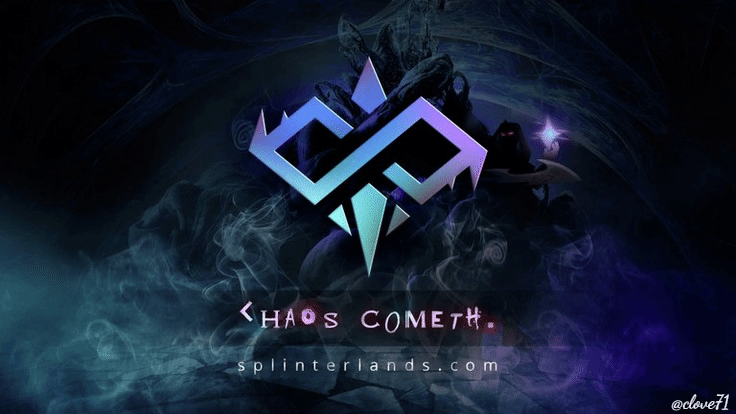 Don't miss tomorrow's Charity tournament and live stream on Wednesday, November 10th at 5:00 PM EST! Join the silver tournament and the live stream as you might win big! View the prize wheel below, only donators listed on the donation page HERE will be eligible to win, please use your Splinterlands name when donating! This is a charity stream and tournament! Sign up for the Pigeon Classic Tournament HERE

You will need to be in the Live Stream to get a chance to win, we will play a few games of marbles on stream and also nightbot will pick a few winners as well! prize wheel for Subscribers of mine who are also donators to the Pigeon Classic Charity event. The donation is going to Child's Play. There is a $155 prize reward there I have donated out of my own money as well as over $1,000 in prizes on the Subscriber wheel and a $50 donation to help out the children in the hospital's receive gaming essentials! It is such a great cause to help children in hospitals have all the gaming gear they want and need!

You can join my Discord HERE and join a 25 SPS giveaway for free! 2 winners will be picked during the stream tomorrow! You will join the Discord and have to wait 10 minutes to join the giveaway. You can get the guest role to join it. We have security in there to help protect you.

Immortal Gods is now recruiting! If you are an elite Champion player, feel free to send me a message on Discord! You need a 60% win rate for brawls and you can check yours HERE. We also have giveaways in the Discord for all Discord members and another bonus giveaway channel for Immortal Gods members only. You can also put a clip from my stream in there and if it gets a lot of views, I will send out random SPS or DEC to the player who clipped it. I hope to see you all on Wednesday's charity stream at 5:00 PM EST on Twitch Thank you all in advance!
~@clove71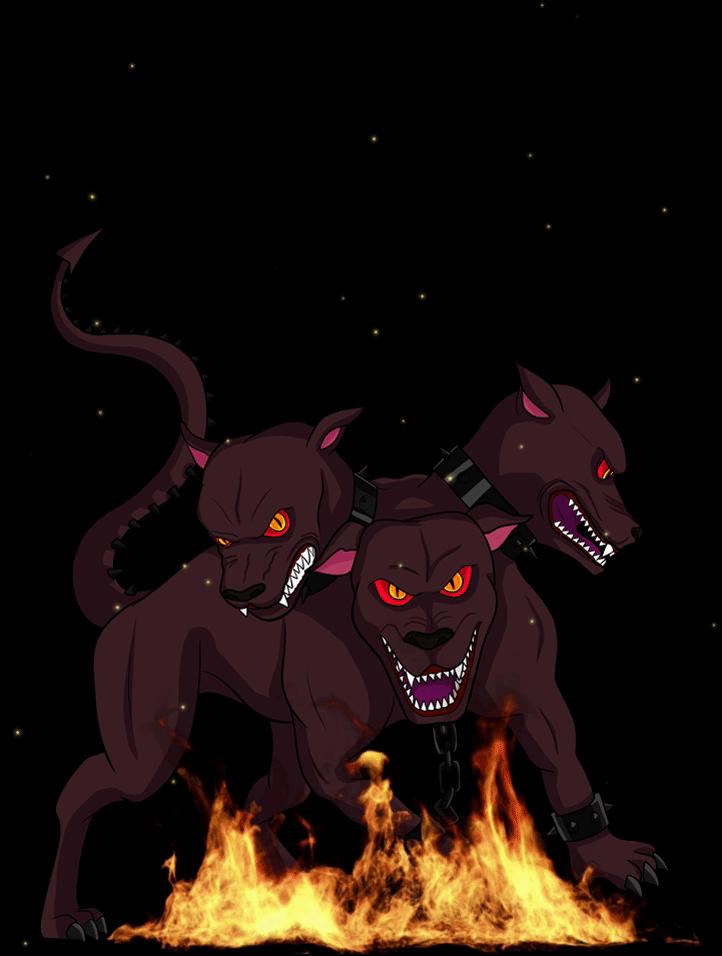 Catch me on Twitch for Live Coverage and Giveaways!
---

---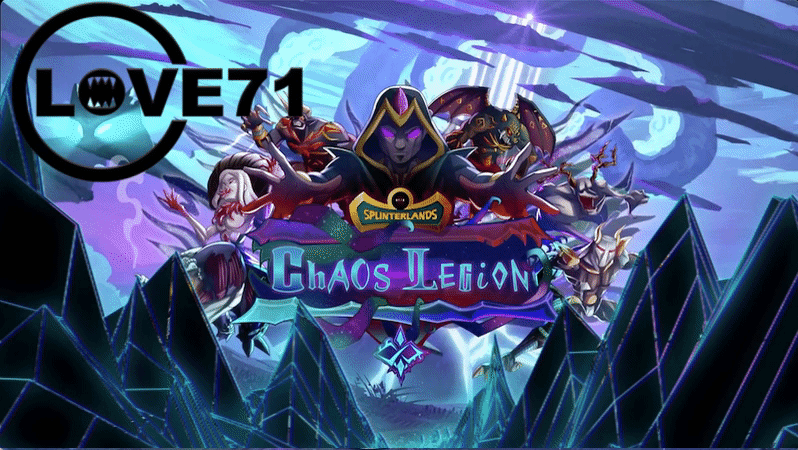 ---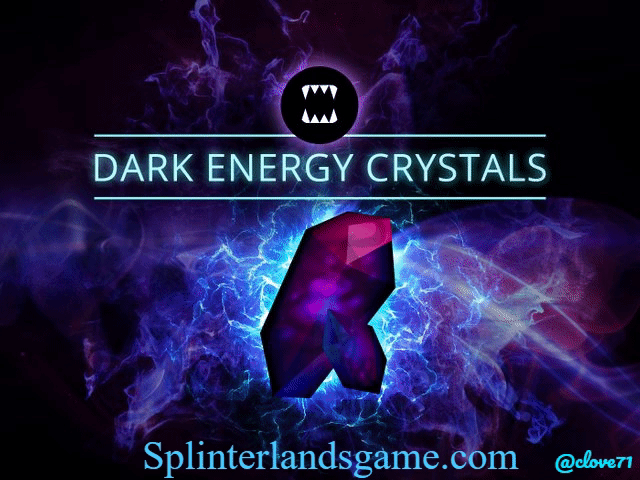 Check out all their features like the packs and rewards analyzer HERE.
View rewards cards going out of print, get your season report card and view cards by league cap by the great @kiokizz who is @splinterstats HERE please show him some Monster love on his recent Splinterlands posts!

Want to view Splinterlands stats? Check out @rafalski and his awesome Splinterlands stats HERE and make sure to show some Monster love on his recent Splinterlands post!

Check out @peakmonsters today HERE and all of their features!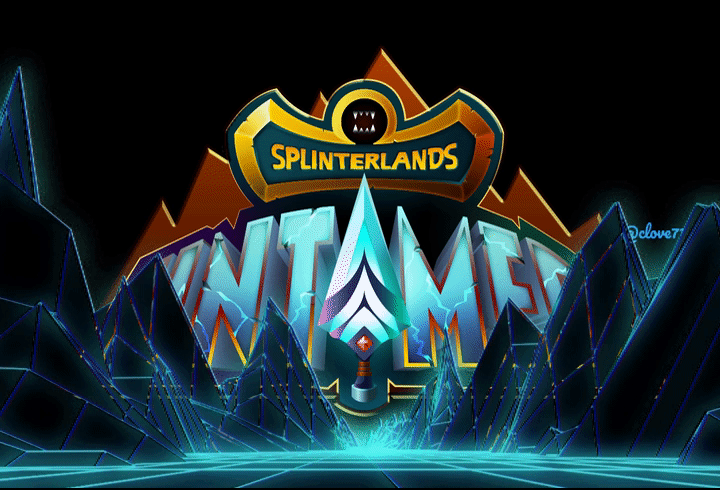 Splinterlands clove71 Discord HERE
Splinterlands Custom Merch HERE
Start Playing Now for FREE!
TWITCH Live Streams HERE
MY NFT ART GALLERY HERE
THETA.tv Live Streams HERE
Splinterlands Content Twitter HERE
Splinterlands TikTok HERE
Splinterlands Discord HERE
Splinterlandsgame IG - HERE
YouTube Splinterlands Content - HERE
3Speak HIVE Splinterlands Community - HERE

I wish you luck in your battles and daily quest loot chests!
I will see you all on the battlefield!
May the Monsters be with you.
Chris Love @clove71
Splinterlands Rep


2021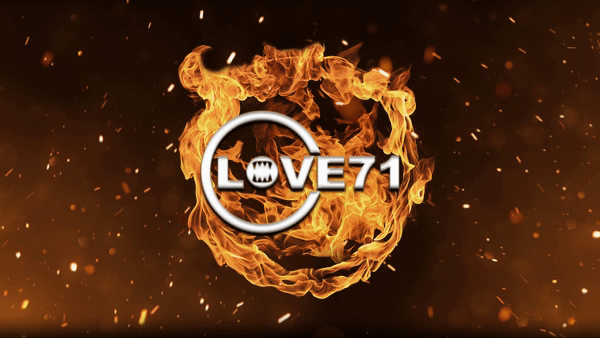 2019


2018


---
▶️ 3Speak
---
---