Battling a Splinterlands Dragon Focus!
---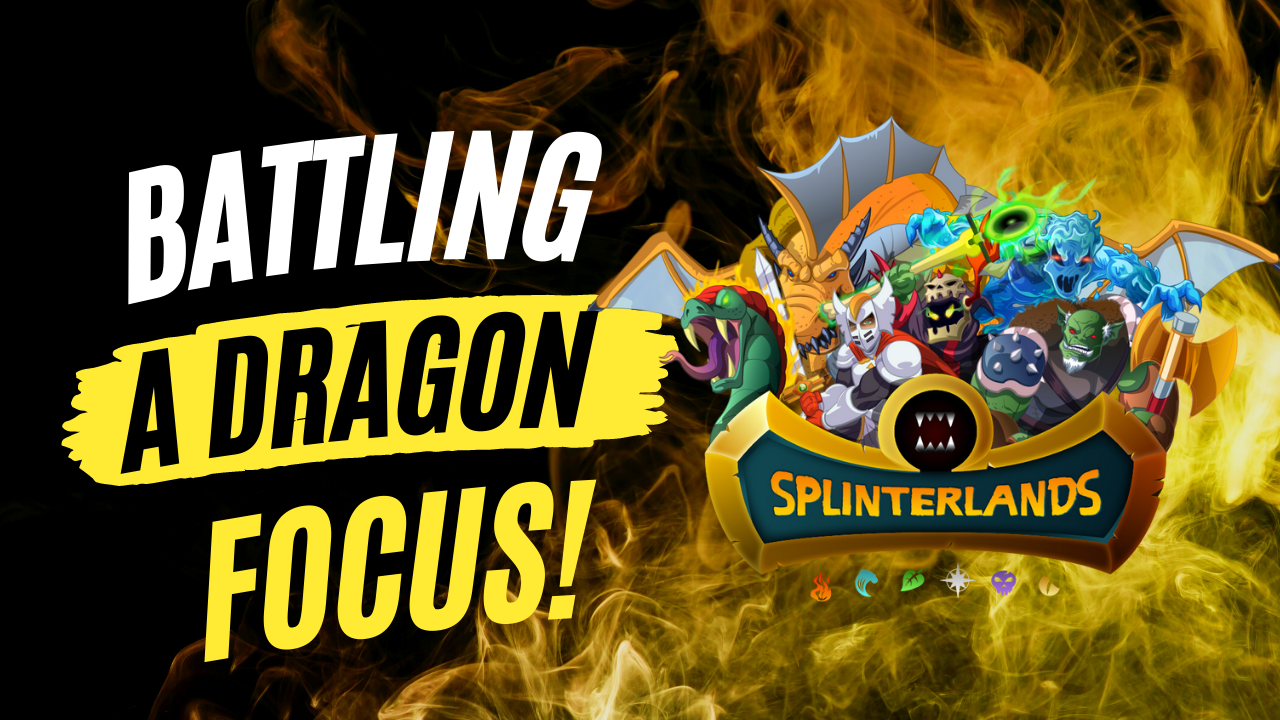 Hello everyone! I am here on my favorite Play-to earn game, Splinterlands! I am battling a few dragon battles as that is my daily focus. I started too late today, but I will settle for 4 chests, lol! I am battling in the Champion league, and I will also show you a few chests I opened in the previous two days. We only have one day and 10 hours left in this season! I know everyone is so excited to open up their end-of-season rewards! I know I am excited!

I made it back into Champion II in this video! I was there a few days ago but battled too much and lost. I tend to do that from time to time. I will never forget one of the great old Splinterlands players in the game vaansteam- he once told me something when I complained that I battle too much. Then lose and hit that battle button again quick without even thinking! Then I lost again and hit the damn battle button fast again! It's not a good look, that is for sure; it is funny, though, LOL!

He said, "A good player knows when to stop." That stuck with me as I have to remember now to stop battling sometimes; if I get up high enough and lose, then stop and come back later on, perhaps or even the next day. It is excellent advice if you have issues battling way too much like I tend to do. Just stop. Just do it!

I will never forget that famous quote. I actually use that theory in the video; when I lost, I stopped. I am having another Chaos pack giveaway in the comments below! Let me know how you feel about your focus today and if you are excited like me about the end-of-season rewards? I only have 72 season chests, so I feel like I need to battle some more to get more, but for now, I will call it a night! I am going to listen to that great player and his excellent advice.

The awesome Twitch streamer @drabs587 and @known4knowledge have a great Bronze league tournament he will live stream this Wednesday, June 15th. There is a 100 DEC Bounty on every Splinter Skull member that is eliminated from the tournament! You can enter it HERE and view his live stream HERE I also gave drabs587 a Chaos pack and one lucky random winner who signed up for the tournament will win it!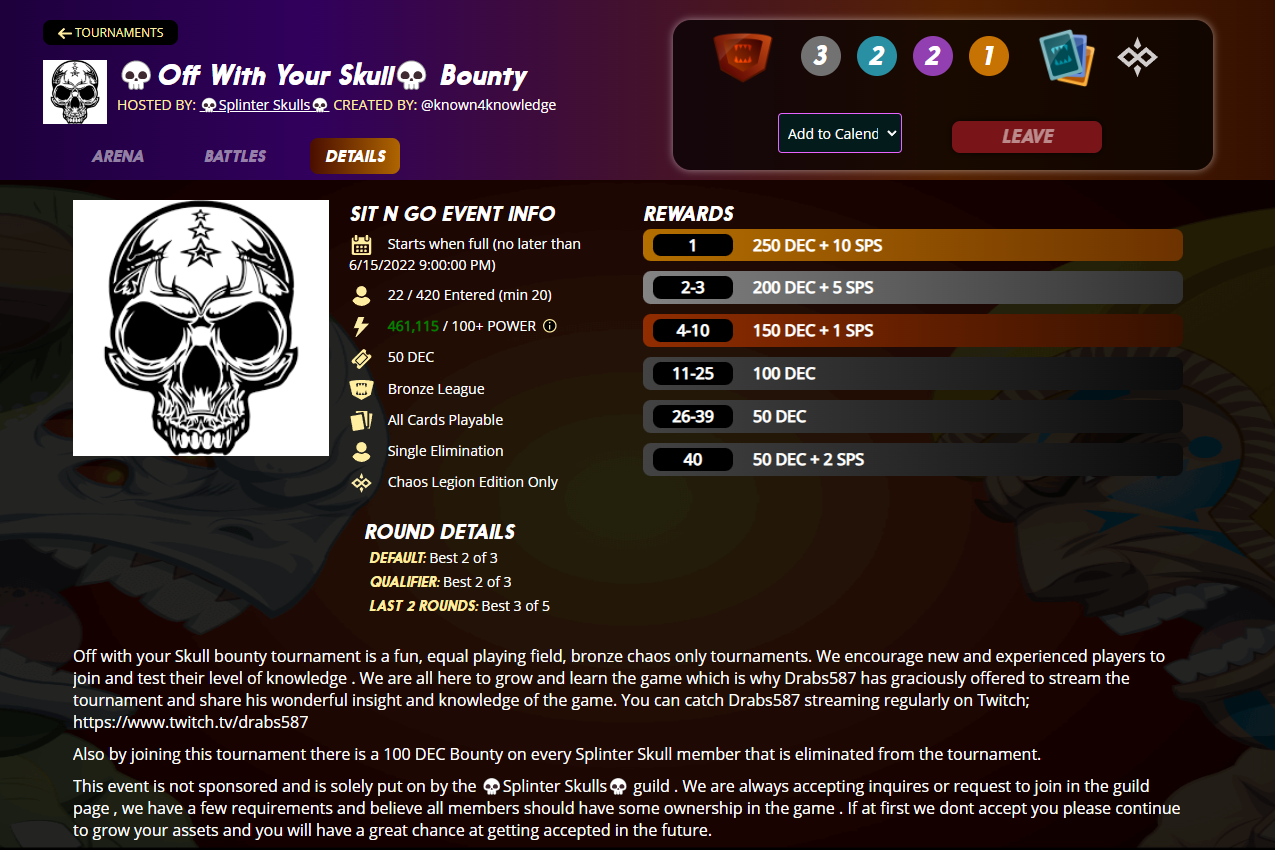 I have a Bronze League tournament shown below that I will be live streaming with lots of giveaways on Twitch this Friday, June 17th, at 7:00 PM EST. It only costs 1 DEC to enter it, and there are $27 prizes! If you place 40th, then you win the most prizes! 40th place wins 40 SPS, 1 Voucher, and 1,000 DEC! Last wins first! You can enter the tournament HERE There will be giveaways in between each round of the tournament. All you have to do to be eligible to win is to be active in the Twitch chat. If nightbot picks you and you are a Twitch follower of mine, you will receive a Portal Spinner Splinterlands Rare card. If you are a Twitch Subscriber of mine, you will receive the Portal Spinner and a wheel spin on this Prize Wheel below!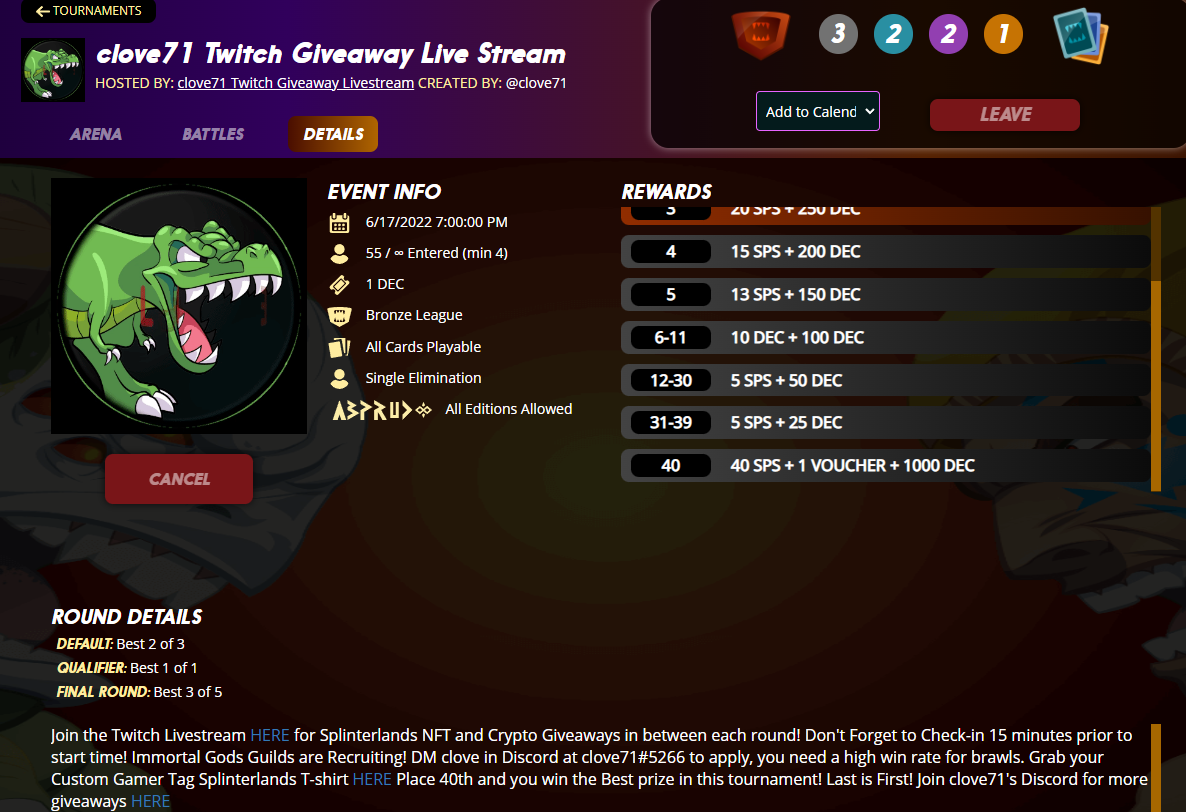 The prize wheel for my Twitch Subscribers for Friday's live-streamed tournament!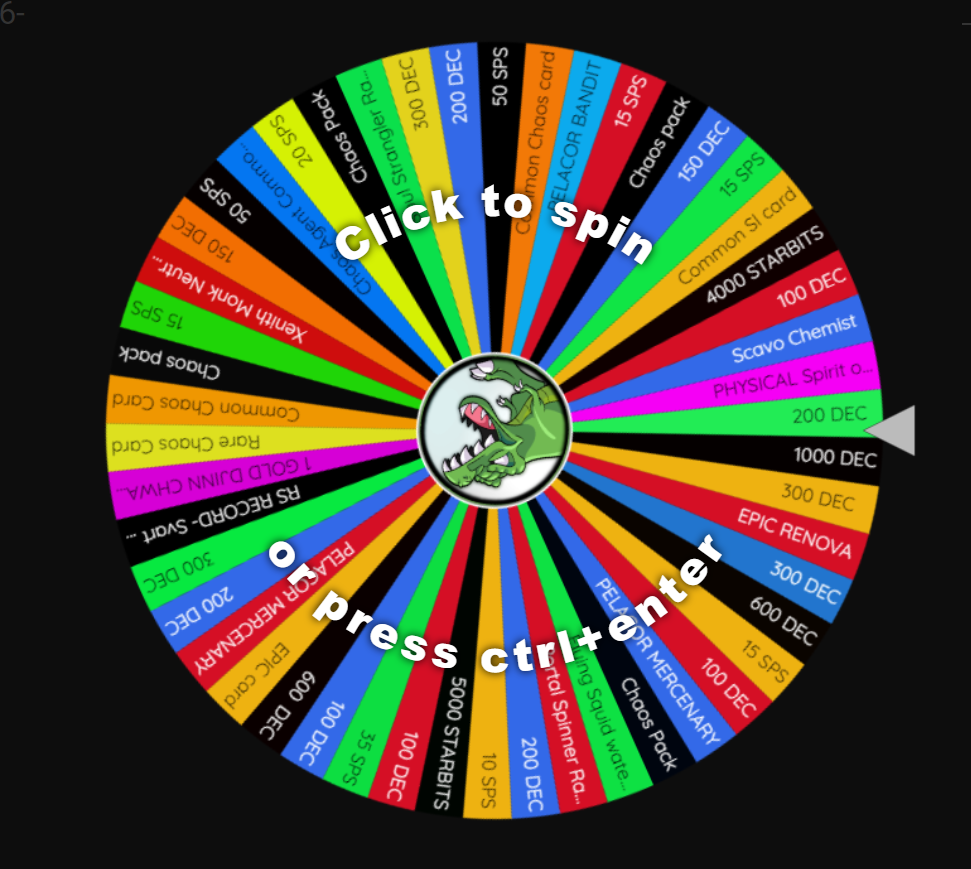 There is a physical Spirit of the Forest on the prize wheel as well as a gold Epic Djinn Chwala card! Also, lots of Chaos packs as you see. The physical card is a very nice collector's item, I saw them listed on ebay once. Not this exact card but similar ones like it. I had them from a Splinterlands booth I had at a Comic-Con event in Richmond, VA back in 2018! It was awesome and a lot of fun! The spellbook code is old and it is no longer valid but it is still a wonderful collector's item to have! My oldest son, David was the Skeleton Assasin! My daughter Layla below wore a mask as well!
The Alpha physical cards look like this...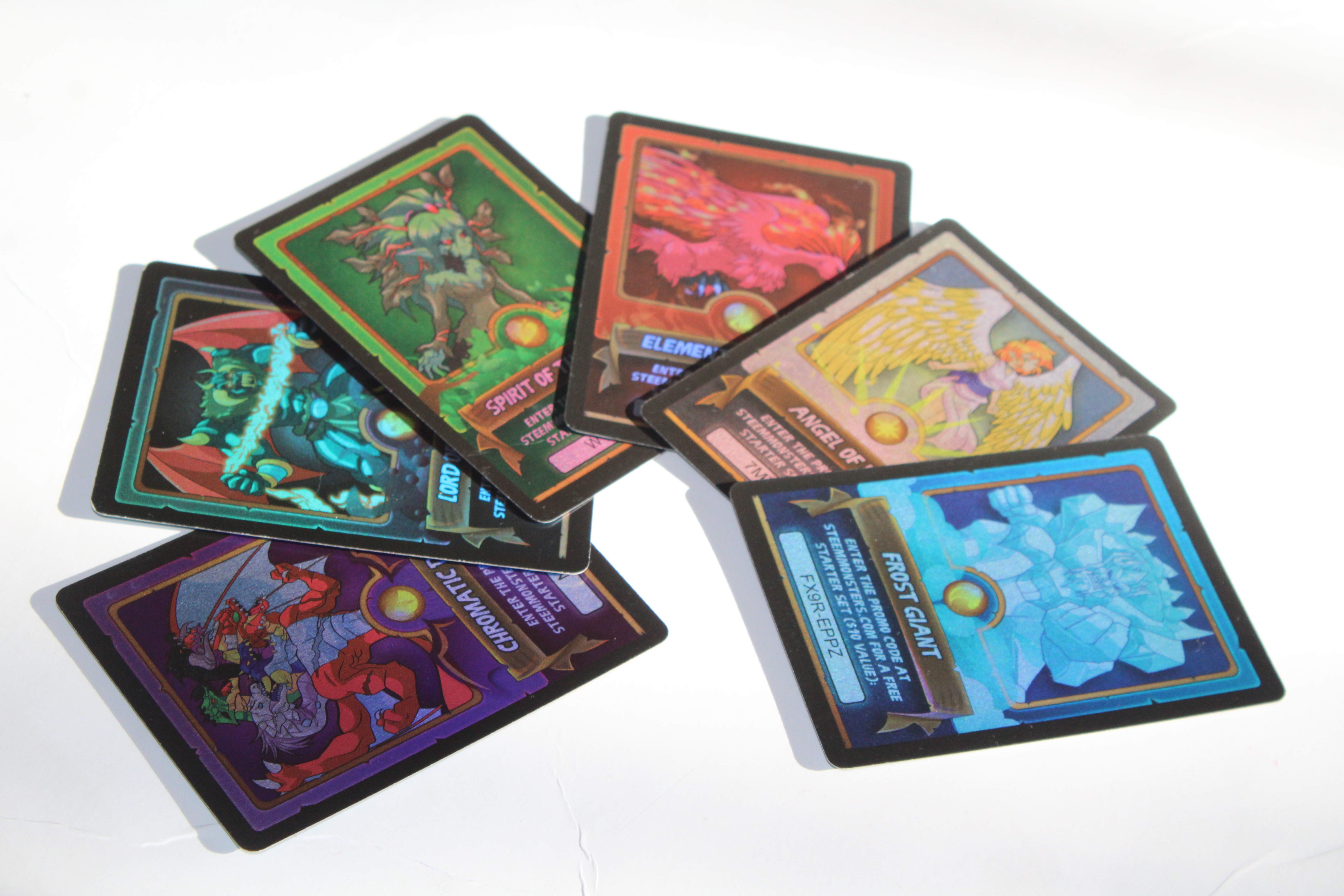 Comic-Con in Richmond, VA back in 2018! We were a little ahead of our time here, lol!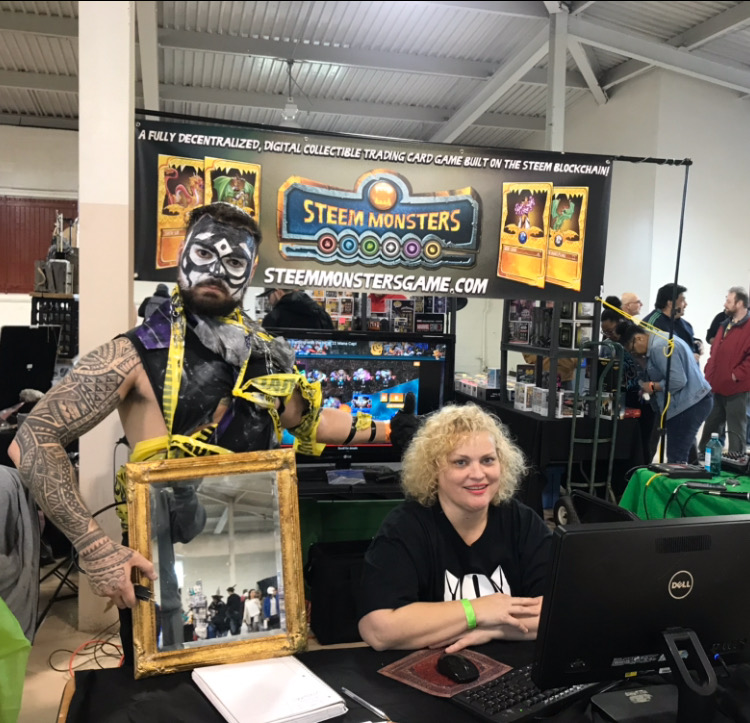 Battling and earning crypto at Comic-Con!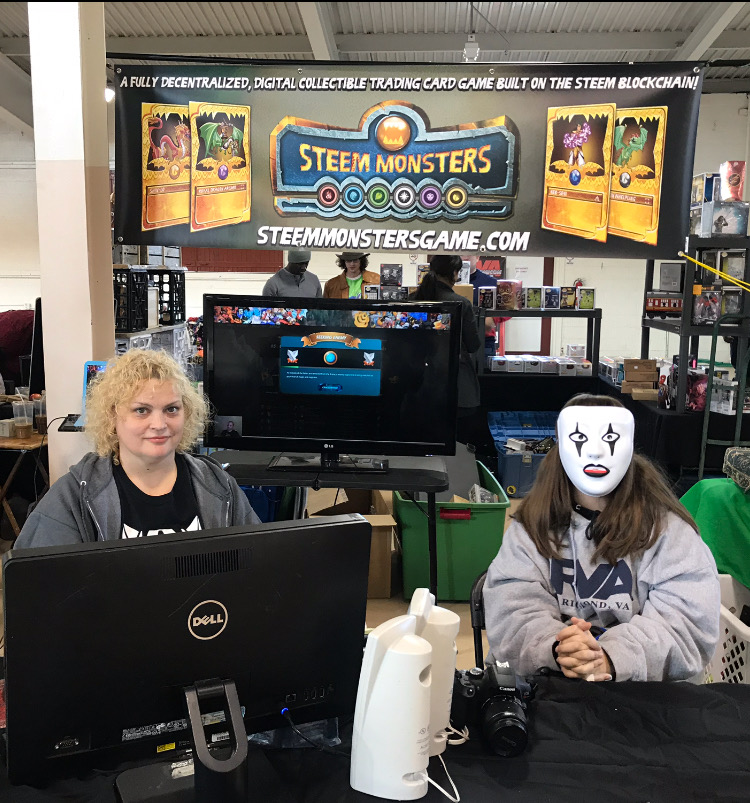 Don't forget on Tuesdays and Thursdays to join Goodtrouble AKA @ty2nicerva on Twitch with giveaways HERE I hope you all have a great season-ending! Good luck and I will see you all on the battlefield! ~@clove71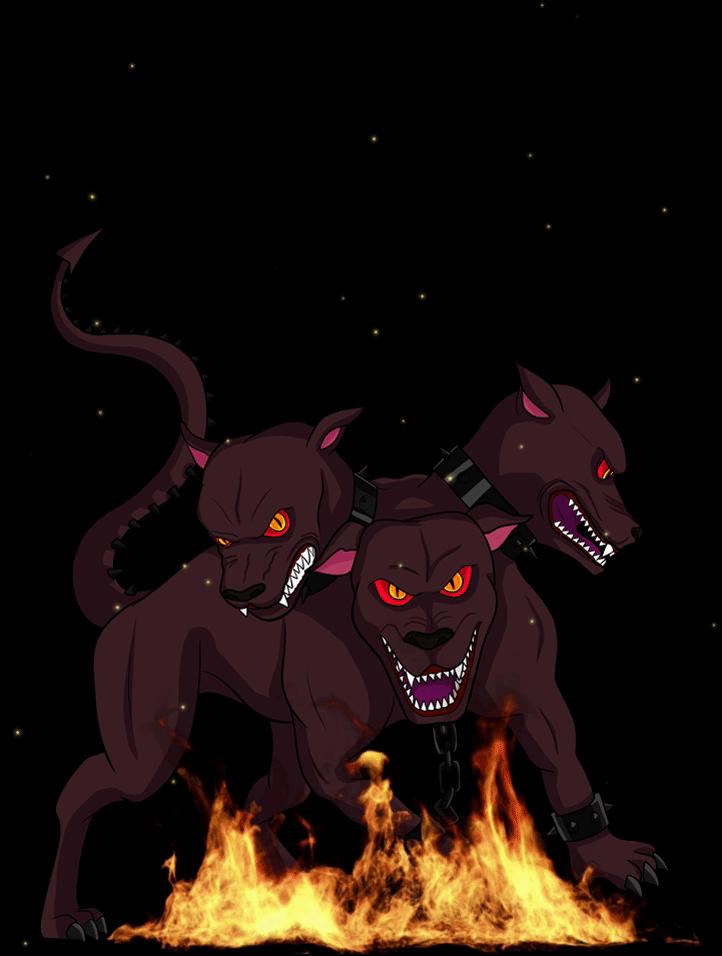 ---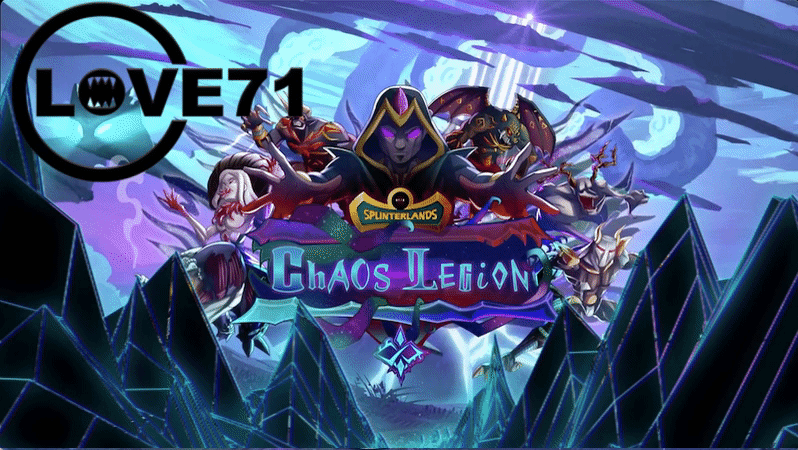 ---

---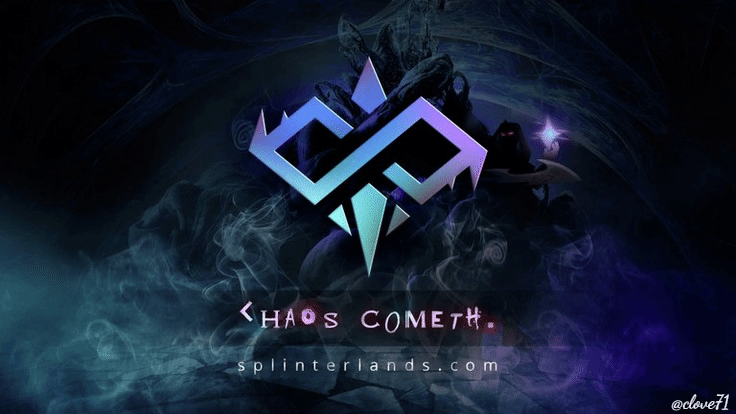 Immortal Gods is now RECRUITING! DM me, clove71#5266, in Discord f you have an excellent win rate and decent cards. Apply at the Guild, OR you can DM me. Gold foil cards are needed. Here are many IG League Guilds to choose from!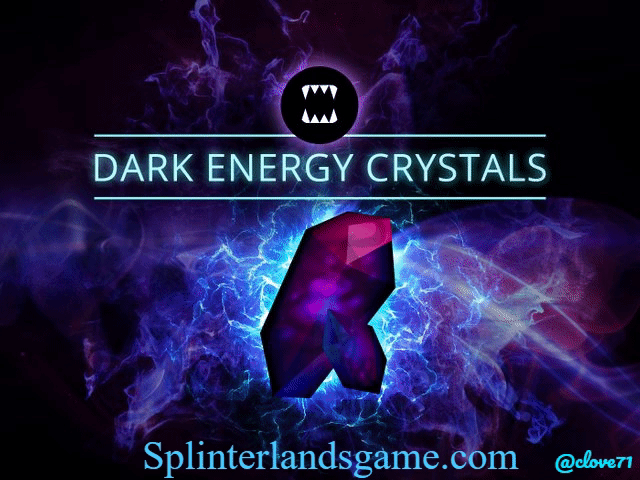 Check out their features like the packs and rewards analyzer HERE.
View rewards cards going out of print, get your season report card, and view cards by league cap by the great @kiokizz, @splinterstats HERE. Please show him some Monster love on his recent Splinterlands posts!

Want to view Splinterlands stats? Check out @rafalski and his excellent Splinterlands stats HERE, and show some Monster love on his recent Splinterlands post!

Check out @peakmonsters today HERE and all their features!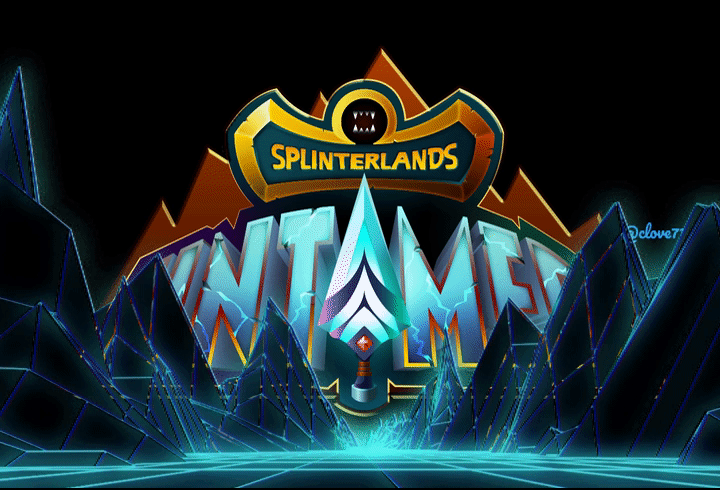 Splinterlands Custom Merch HERE
Start Playing Now for FREE!
TWITCH Live Streams HERE
MY NFT ART GALLERY HERE
Splinterlands Content Twitter HERE
Splinterlands TikTok HERE
Splinterlands Discord HERE
Splinterlandsgame IG - HERE
YouTube Splinterlands Content - HERE
3Speak HIVE Splinterlands Community - HERE

I wish you luck in your battles and daily quest loot chests!
I will see you all on the battlefield!
May the Monsters be with you.
Chris Love @clove71
Splinterlands Rep.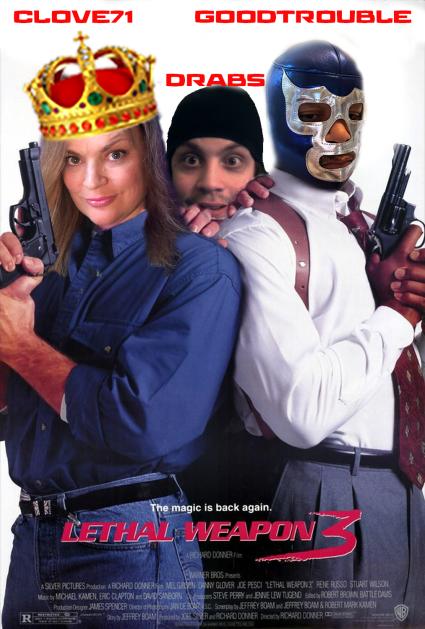 Follow myself & Goodtrouble on Twitch HERE
Follow the great @drabs587 on Twitch HERE


2021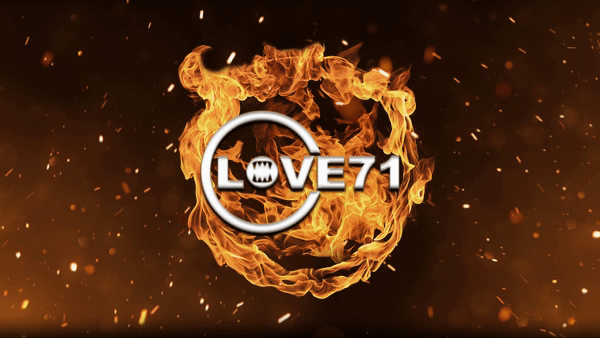 2019


2018


---
▶️ 3Speak
---
---