The Demon Battles an Earth Focus & Opens Up 7 Chaos Packs!
---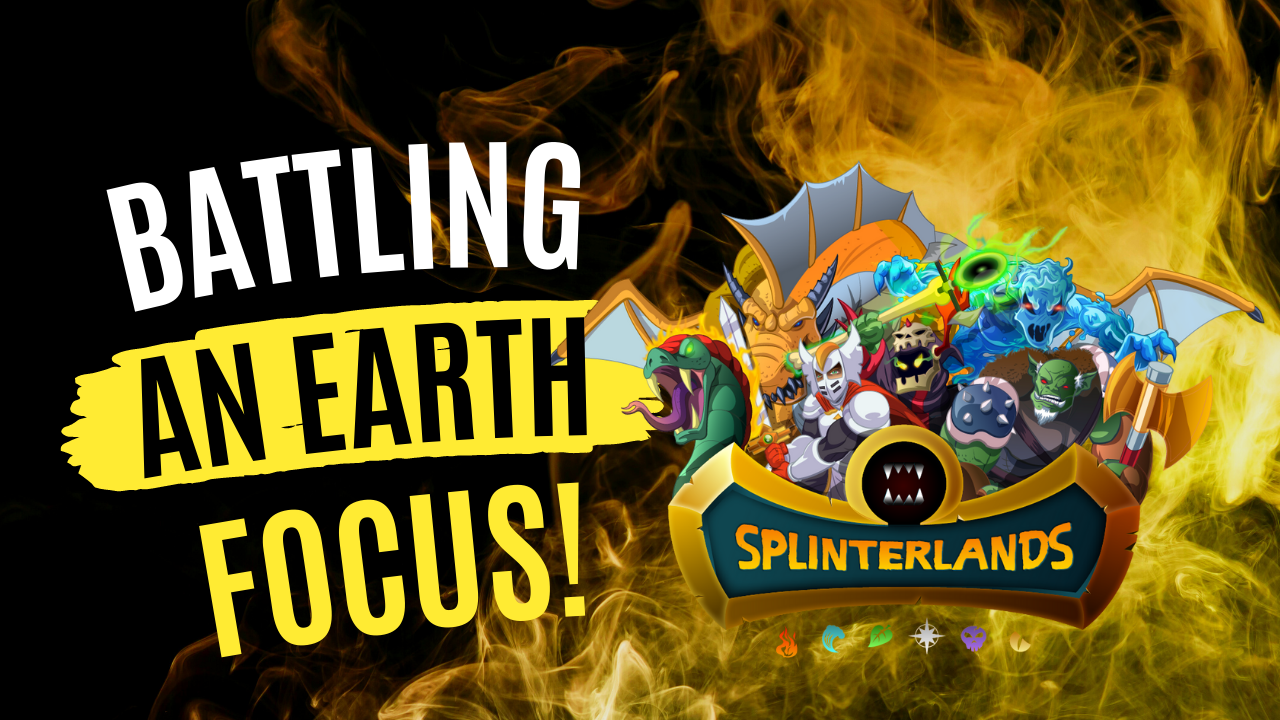 Hello everyone! Happy Saturday to you all! The Demon is here on Splinterlands battling for an earth Focus. I am also making sure I will be able to win as I need to get more end-of-the-season rewards chests! It is starting to get a little rough out there on the leaderboard! Right now, I am 31st on the leaderboard, and I am in the Champion II League.

The higher you can climb up in the league, the more rewards you can earn! I am trying, LOL! I have 48 end-of-season rewards chests right now but need to get around 80 like the past two seasons. I will be grinding some more battles later for sure!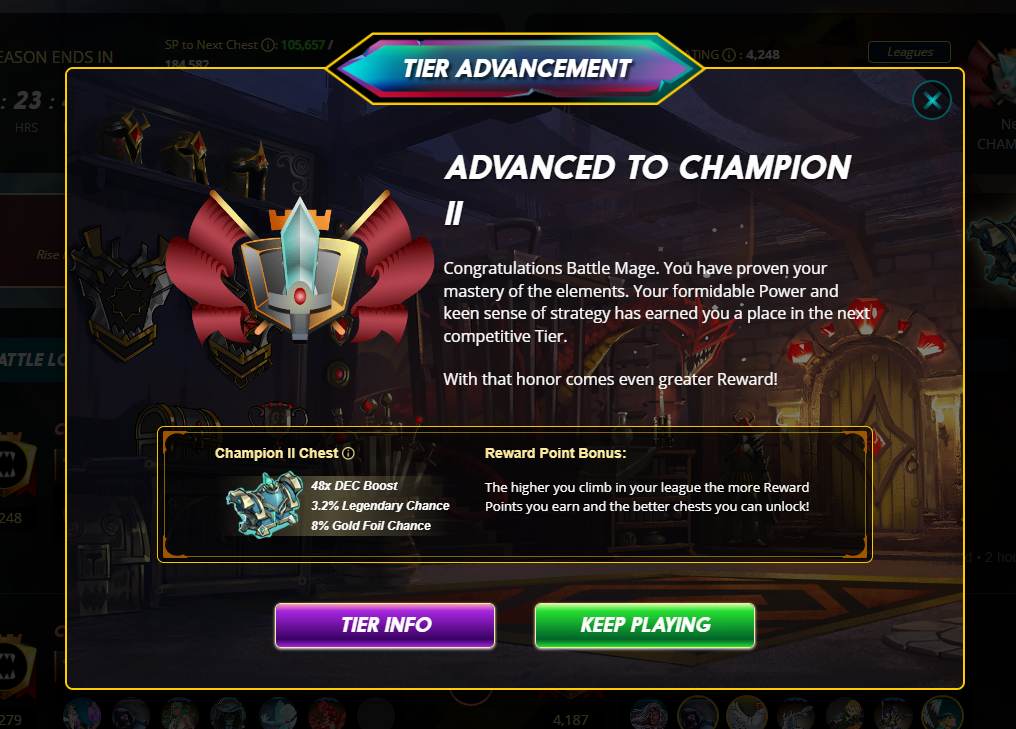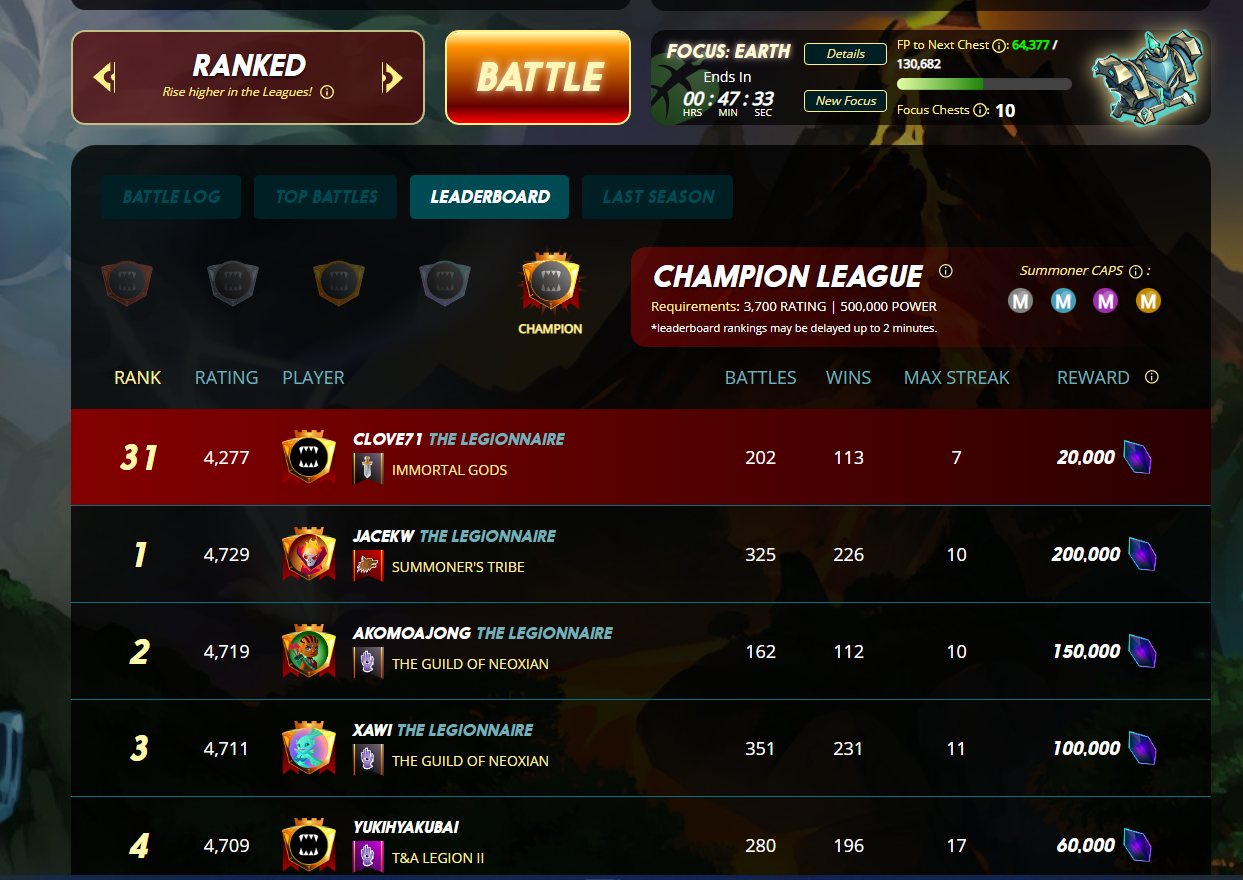 The closer you get to the end-of-season, the harder it will be as so many players will all be battling all at once! I am also opening up seven Chaos packs and did pretty well! I pulled a Queen Mycelia, which is worth $14 alone! I also pulled a gold foil Epic Insidious warlock worth $5.50! Not bad at all for only seven packs!

Sometime today, they will airdrop the new Legendary Summoner card Grandmaster rather! Check out the post about him HERE. You will note his extraordinary abilities! Grandmaster Rathe gives +1 Armor to all friendly characters, he also imbues their armor with the ability to block Magic attacks through the Void Armor ability. Life characters are already the most heavily armored of all elements, and now they will no longer have a weakness against Magic-heavy opponents! Rathe also amplifies the effects of damage reflection abilities, including Thorns, Return Fire, and Magic Reflect!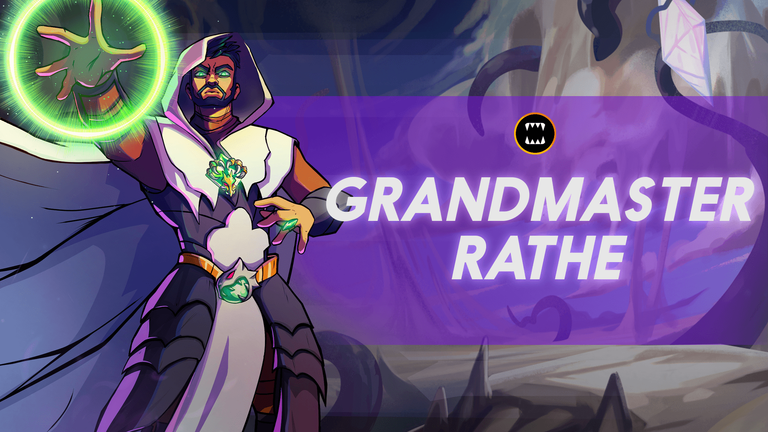 How many packs have you purchased? I have purchased 4,573 packs. I am hoping to get a nice amount, here are the details from the Splinterlands post about it; Grandmaster Rathe will be the 24th Legendary card to be available in Chaos Legion edition booster packs, and each pack purchased up until the 9M mark will have a 0.182% chance of receiving the card, which means that 1 in every 550 packs will receive the card on average.

Additionally, players will be GUARANTEED to receive one Grandmaster Rathe card for every 550 Chaos Legion packs purchased. Finally, each airdropped card received will have a 4% (or 1 out of 25) chance of being a Gold Foil version of the card. Good luck to you all on the airdrop! It should be happening later on today!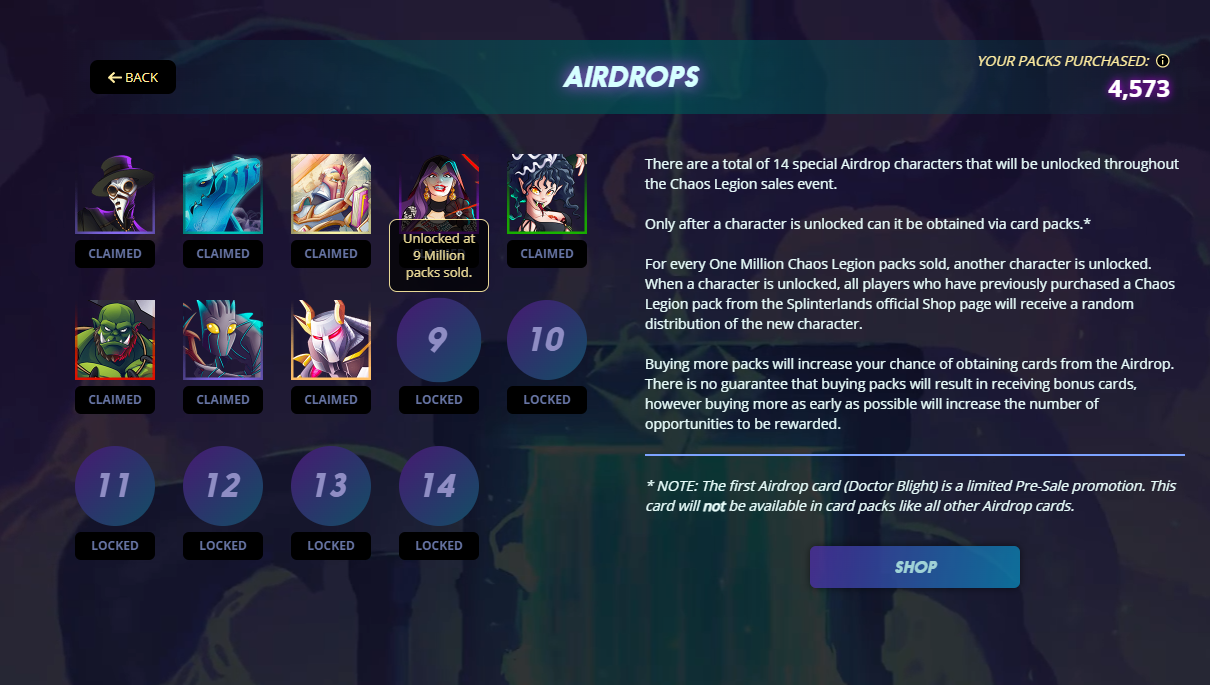 I have a few tournaments coming up. I live stream the tournaments every Monday and Friday at 7:00 PM EST! You can join the Twitch live stream HERE. There are giveaways in between the rounds in the Twitch chat. All you have to do is be active in chat. Nightbot will randomly pick active people talking in chat. I give away various Splinterlands NFTs and Crypto.

For example, yesterday I gave everyone who was picked by nightbot a gold foil Venari Heatsmith card. If you were a Twitch follower or Subscriber, you received this card if you won. Subscribers also received a wheel spin and won whatever the wheel landed on. Join any tournament below for only a 1 DEC entry fee!

Join Monday's Bronze League tournament; only reward, Untamed, Dice, and Chaos Legion Edition cards can be used. 40th place wins the most, as you see below! 50 SPS, 1 Voucher & 1,500 DEC goes to 40th place! You can join it HERE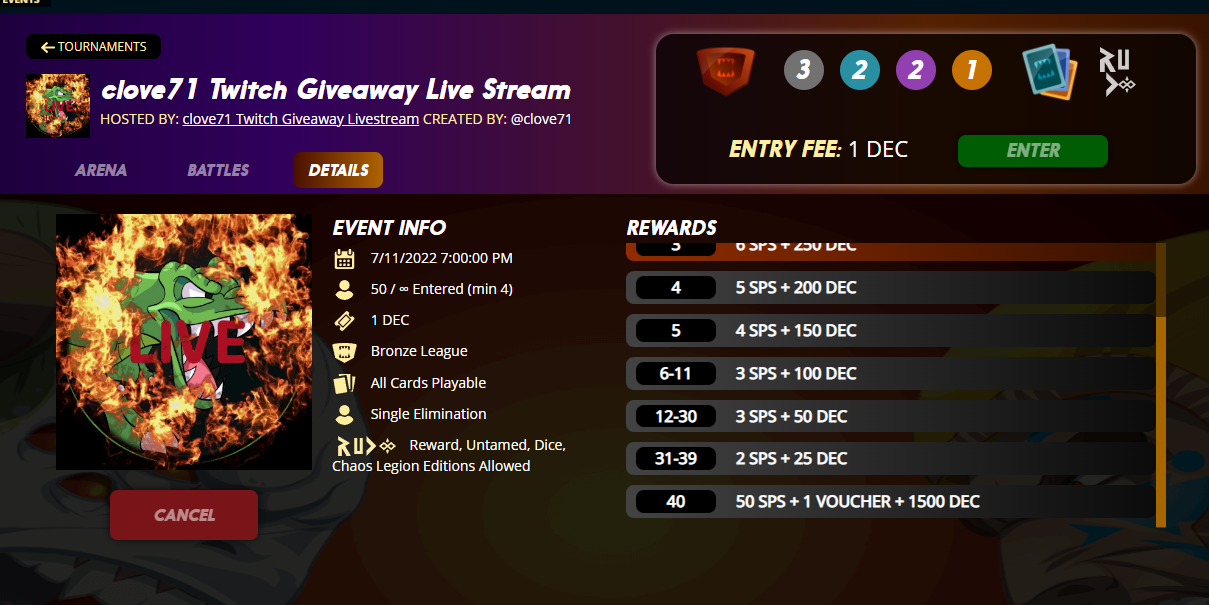 Join me live on Twitch on Friday, July 15th at 7:00 PM EST for another tournament with giveaways between each round. It is a Silver league with all cards playable. 40th place wins the most, as you see below! Another 50 SPS, 1 Voucher, and 1,500 for 40th place! Join the tournament for only a 1 DEC entry fee HERE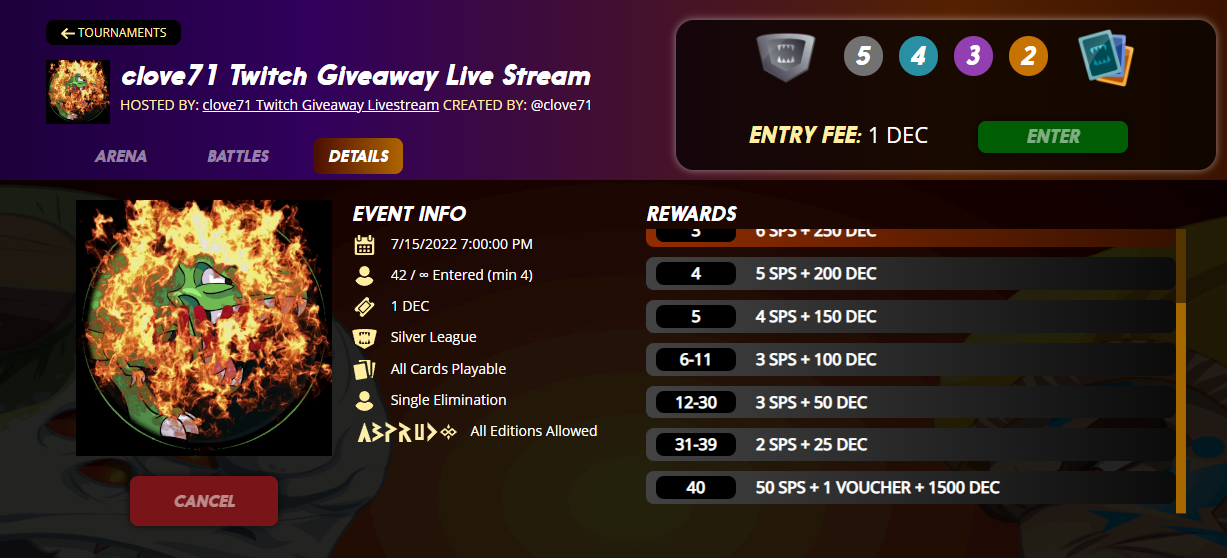 On Monday, July 18.2022, at 7:00 PM EST, there is another Silver league tournament you can join HERE for only 1 DEC! 40th place wins the most! 50 SPS, 1 Voucher, and 1,500 DEC!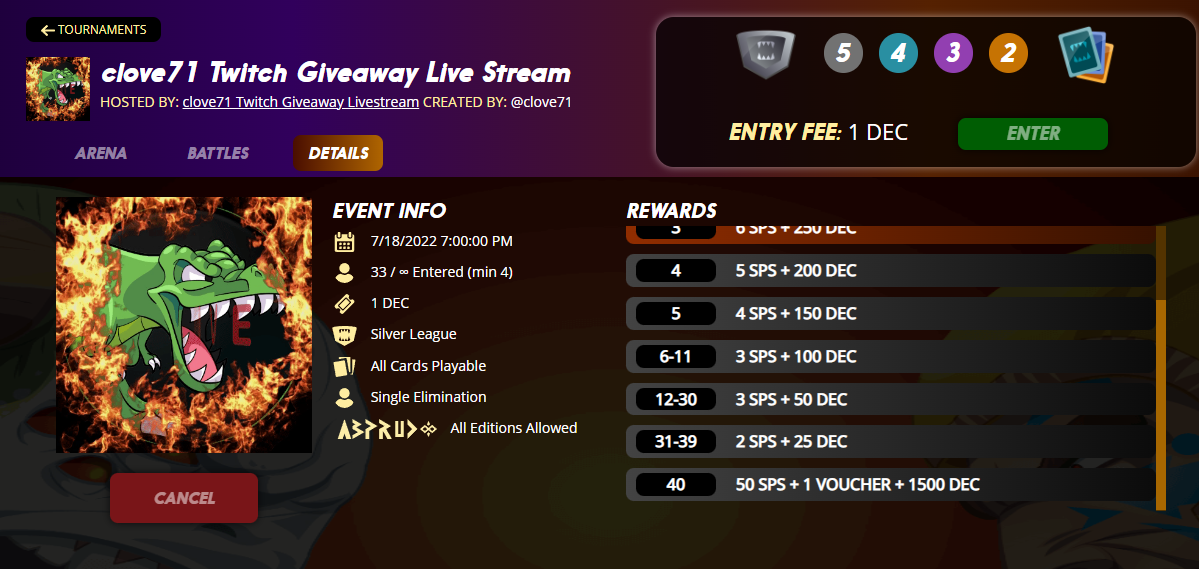 On Friday, July 22,2022, at 7:00 PM EST, join me for a Bronze league, No legendary cards Chaos Edition only tournament. I will be live streaming it on Twitch HERE with giveaways in between each round! Join it now for only a 1DEC entry fee HERE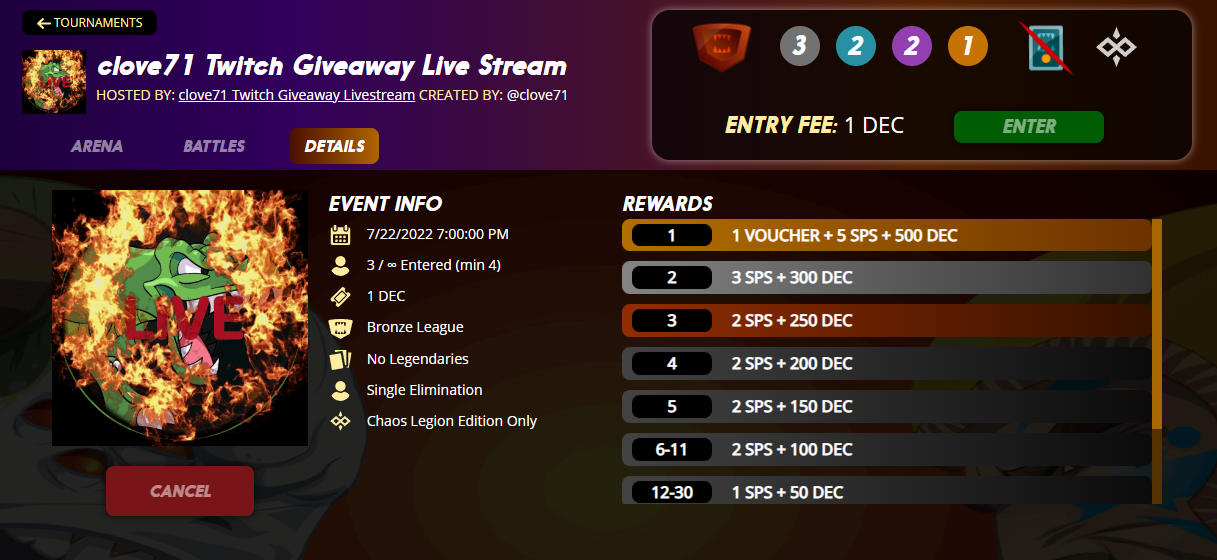 I wish you all luck, may the RNG Gods be with you for the season-ending coming up soon, in only three days, for your daily focus and for the airdrop of Legendary Summoner Grandmaster Rathe! Good luck all! I will see you on the battlefield!~@clove71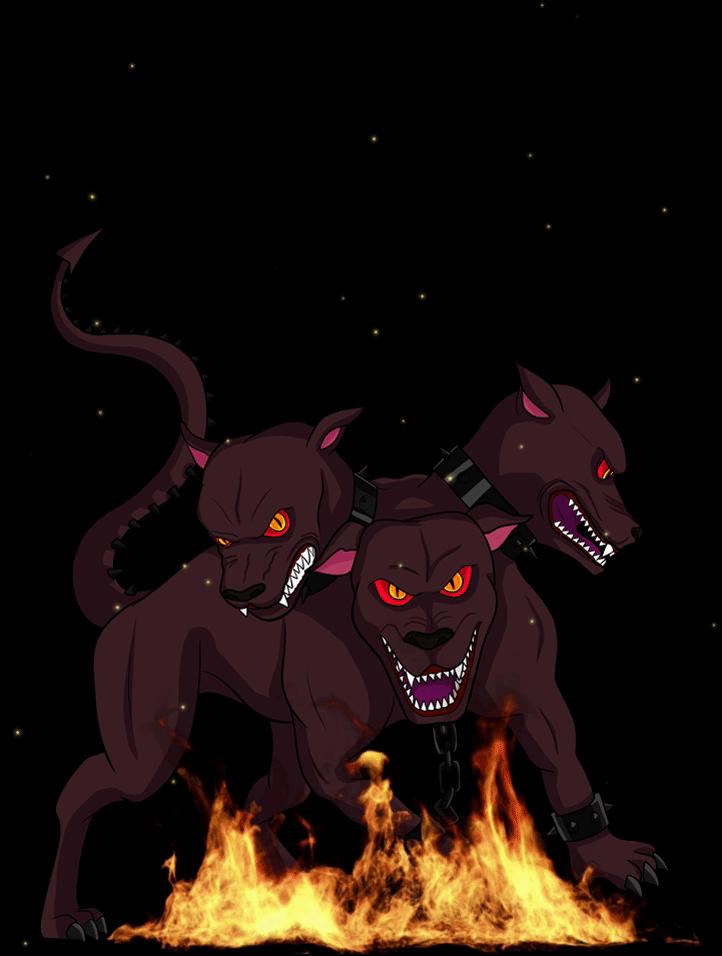 ---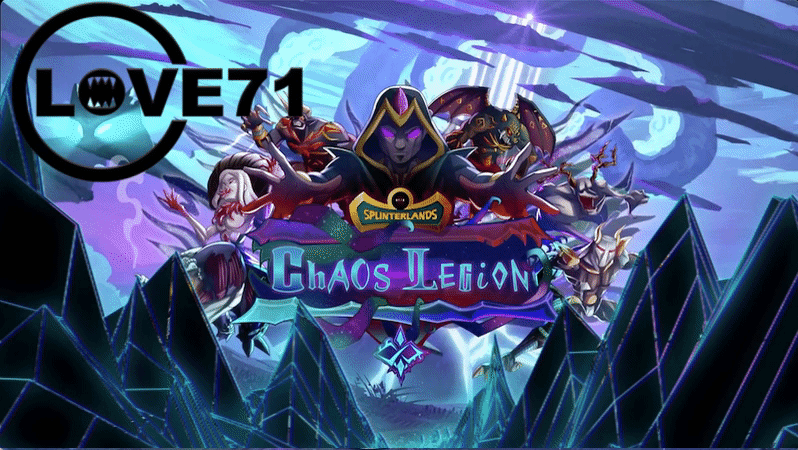 ---

---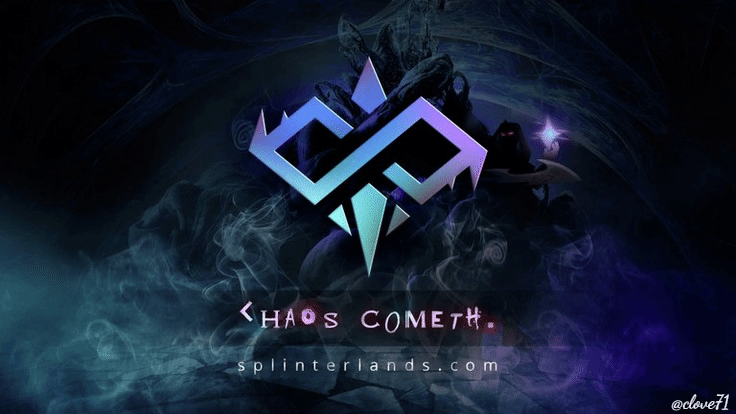 Immortal Gods is now RECRUITING M me, clove71#5266 in Discord f you have an excellent win rate and decent cards; apply at the Guild, OR you can DM me as well. Old foil cards are needed. Here are many IG League Guilds to choose from!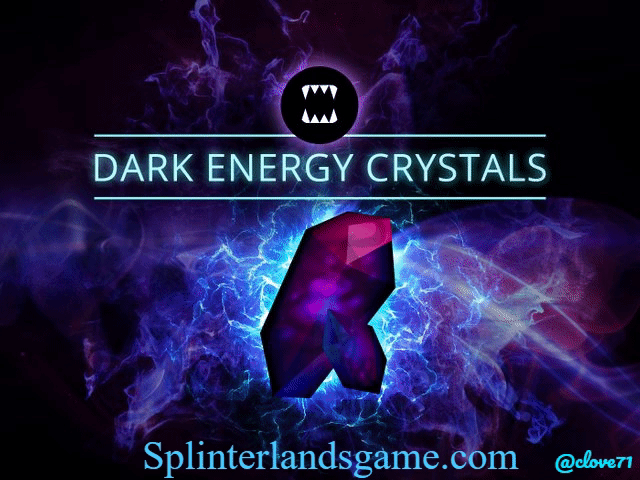 Check out their features like the packs and rewards analyzer HERE.
View rewards cards going out of print, get your season report card, and view cards by league cap by the great @kiokizz, @splinterstats HERE. Please show him some Monster love on his recent Splinterlands posts!

Want to view Splinterlands stats? Check out @rafalski and his excellent Splinterlands stats HERE, and show some Monster love on his recent Splinterlands post!

Check out @peakmonsters today HERE and all their features!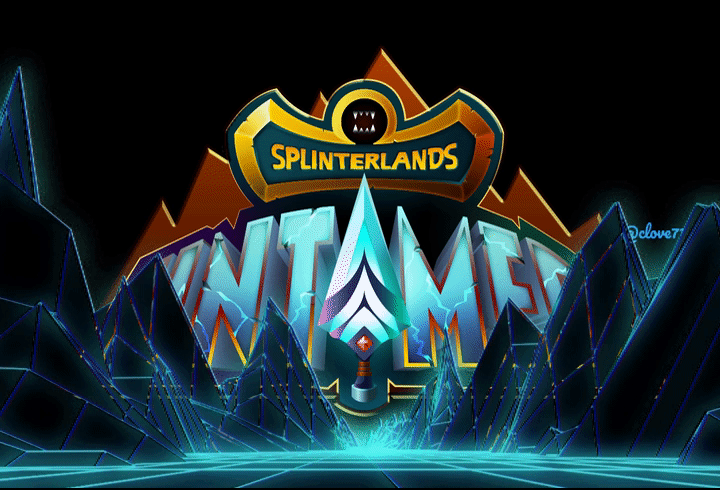 Splinterlands Custom Merch HERE
Start Playing Now for FREE!
TWITCH Live Streams HERE
MY NFT ART GALLERY HERE
Splinterlands Content Twitter HERE
Splinterlands TikTok HERE
Splinterlands Discord HERE
Splinterlandsgame IG - HERE
YouTube Splinterlands Content - HERE
3Speak HIVE Splinterlands Community - HERE

I wish you luck in your battles and daily quest loot chests!
I will see you all on the battlefield!
May the Monsters be with you.
Chris Love @clove71
Splinterlands Rep.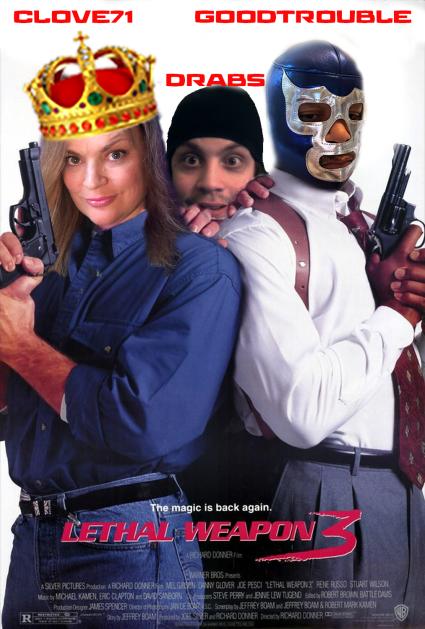 Follow myself & Goodtrouble on Twitch HERE
Follow the great @drabs587 on Twitch HERE


2021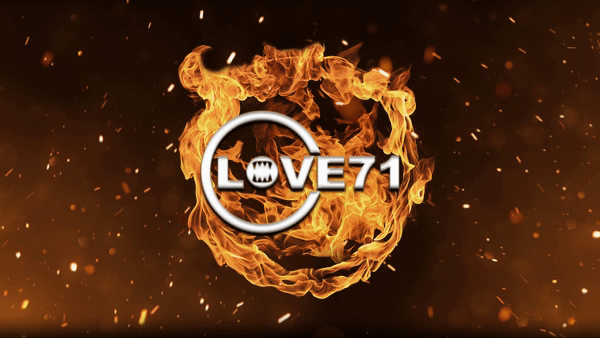 2019


2018


---
▶️ 3Speak
---
---