Announcement: Filipino Indepen-Dance Day Splinterlands Tournament 🇵🇭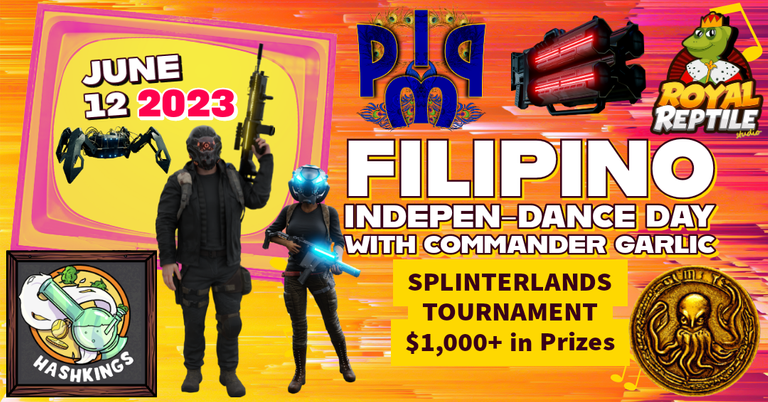 Announcement: Filipino Indepen-Dance Day Splinterlands Tournament 🇵🇭
Attention all Splinterlands friend! I am thrilled to announce the upcoming Filipino Indepen-Dance Day Splinterlands Tournament, a celebration of the Philippines' Independence Day through the exciting world of Splinterlands. Mark your calendars for an epic showdown of strategy, skill, and fun!
📅 Date: June 12th, 2023
⏰ Time: 8:00 PM (GMT+8)
🔗 Twitch Stream: https://twitch.tv/cmmndrgarlic

Prizes to win:
3 small land plots (Psyber-X)
100,000 DBLN
1,000 Pimp Tokens
Teamph Tokens
Hash King 70 hkgenthree packs (avatar packs) & 70 FORGE token
Crates
This tournament is sponsored by Serfdom & Sorcery
Royal Reptile: Serfdom & Sorcery
an immersive medieval fantasy role-playing game set in a captivating world where players can embark on thrilling adventures. The game takes place on Discord, providing a platform for players to engage in epic quests, solve enchanting mysteries, and experience a rich and immersive fantasy setting.

Join us as some of the top Splinterlands players from the Philippines and around the world gather to compete in this special tournament. Witness intense battles, innovative strategies, and incredible displays of card mastery. Cheer for your favorite players, learn new tactics, and enjoy the vibrant community atmosphere.
🏆 Tournament Details:
Format: Bronze League, Modern, Single Eliminations
Registration: https://splinterlands.com/?p=tournament&id=3d152ec775963772d2386257b4b9ffa3b051cf3a
Whether you're a seasoned Splinterlands player or a newbie looking to dive into the game, this tournament promises excitement and entertainment for everyone. Prepare your decks, sharpen your skills, and get ready to make your mark in the world of Splinterlands.
Don't forget to follow https://twitch.tv/cmmndrgarlic and mark your calendars for June 12th, 2023, at 8:00 PM (GMT+8) to catch all the live action. Spread the word, gather your friends, and let's celebrate Filipino Indepen-Dance Day in style!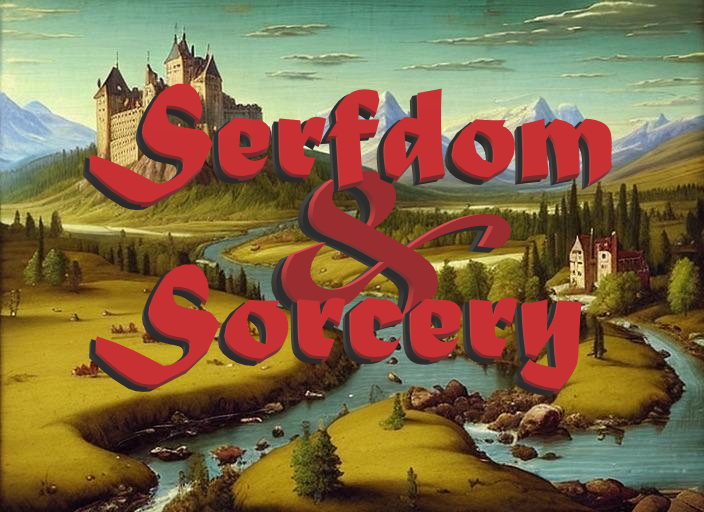 ---
Filipino Indepen-Dance Day Splinterlands Tournament, a celebration of the Philippines' Independence Day through the exciting world of Splinterlands.
AWESOME PRIZE WAIT ON THE LIVE STREAM! https://twitch.tv/cmmndrgarlic
Special Thanks to:
Psyberx: https://discord.gg/psyberx
Pimp https://discord.gg/aP6xwtDDYc
Pimp.media
TeamPH
https://discord.gg/xM3nuWZ4
Hash Kingz
https://discord.gg/HFTKNcZBGC
LIVE STREAMED ON:
https://twitch.tv/cmmndrgarlic
---
---