Splinterlands - SHARE YOUR BATTLE Weekly Challenge - Theme: Haunted Spider
Hello Friends,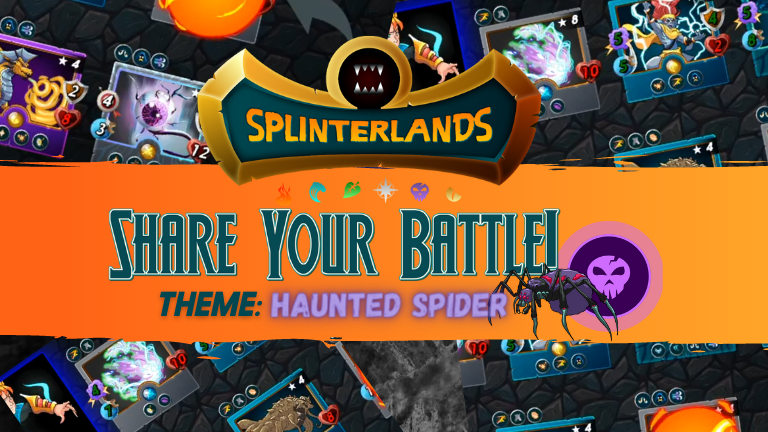 https://peakd.com/splinterlands/@splinterlands/share-your-battle-weekly-challenge-haunted-spider
Another new week has brought another Splinterlands weekly challenge for the SHARE YOUR BATTLE challenge.
Here is my blog for the same with featured monster being a Alpha/Beta version monster which still holds prominent place in the battles and it's Haunted Spider from Death Splinter.
Let's go with the details as I shared below.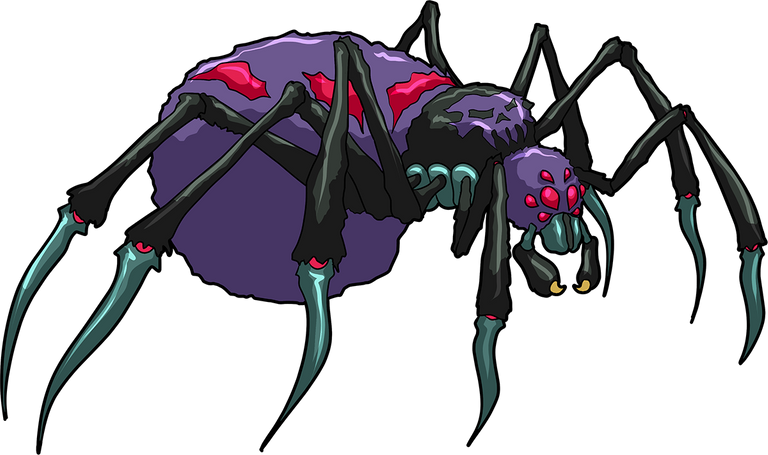 Haunted Spider as we already know, is a common ranged attack monster from Death Splinter from Alpha and Beta versions and it has lone ability of poison which is available from level 4.
Let's see more details in Stats section below.

Statistics: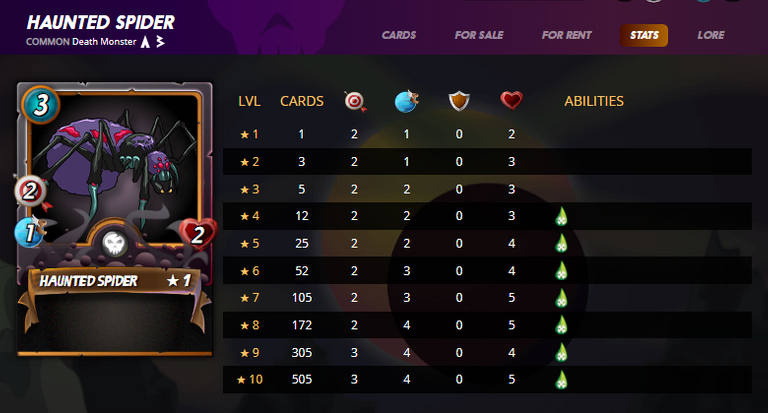 This monster is even though from the initial version of Splinterlands, it still is among one of the most used monsters because of poison ability and also for the ranged attack.
It starts with 2 ranged attack and it stays at 2 until the monster is upgraded to level 9 and that gives it additional attack and that's the max this monster can have in it's 10 levels.
The speed for this monster is at 1 in the initial levels and it increases to 2 from level 3 and again changes to 3 from level 6 and finishes at 4 from level 8 onwards.
Let's see the health for this monster. It starts with 2 health at level 1, but that gets to 3 from level 2 itself.
It further increases to 4 from level 5 and keeps changing between 4 and 5 as it gets other attributes changes in the subsequent levels.
This monster has lone ability of poison from level 4 onwards and this is a monster I always use when there are low MANA battles.

Battle and Lineup: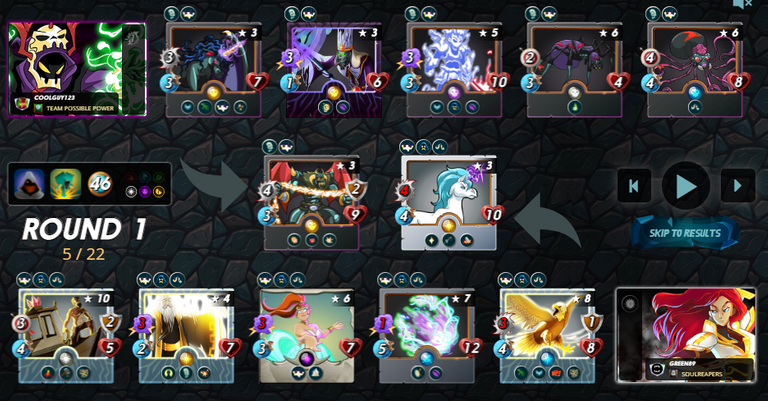 https://splinterlands.com?p=battle&id=sl_fedf3e79ade83209f42bf86aa3a2c436&ref=coolguy123
As we see from this above screenshot, this battle was with huge MANA cap of 46 and that enabled me to use some of the best monsters we have in Death splinter.
The battle had 2 rule sets in Stampede, which enables multiple attack from trample ability monster and the other rule set being Silenced Summoners which doesn't give any additional abilities from summoner.
With those things in mind, I used below lineup for this battle.
Lineup:
1. Lord of darkness: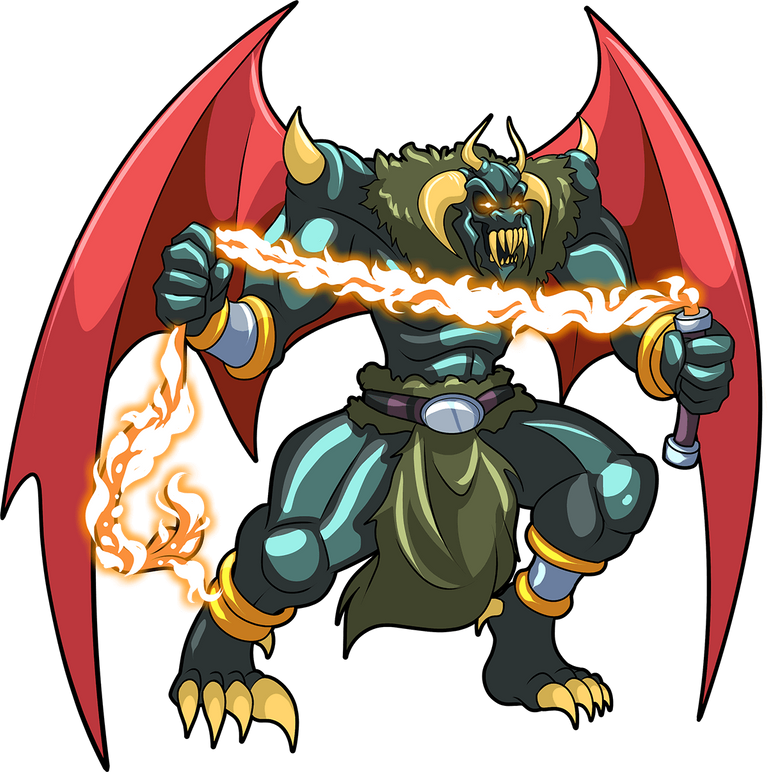 Used this as it has armors and come with enrage and stun abilities along with shield ability.
It has 4 melee attack which can get to 6 with enrage.
---
2. Corrupted Pegasus: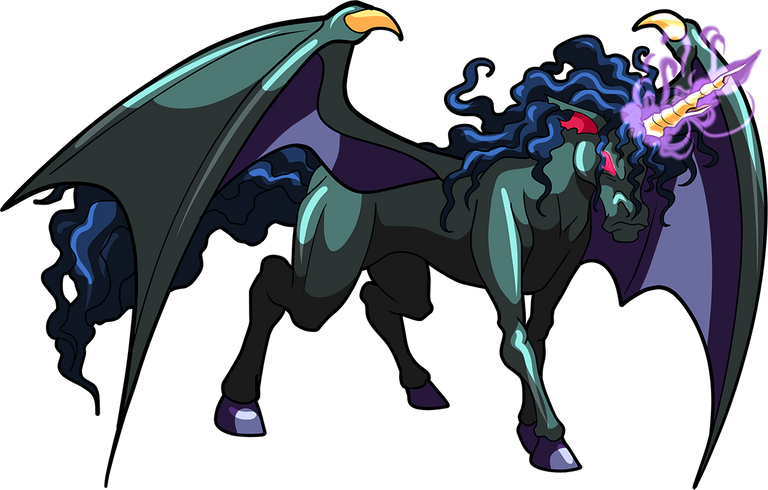 This is the tank healer for this battle and it can self heal too when it is battling from front.
This is a regular one for me as it strengthens all friendly monsters with +1 health and being a flying monster, it can have increased chance of evading the attack from ranged and melee attack monsters.
---
3. Ancient Lich: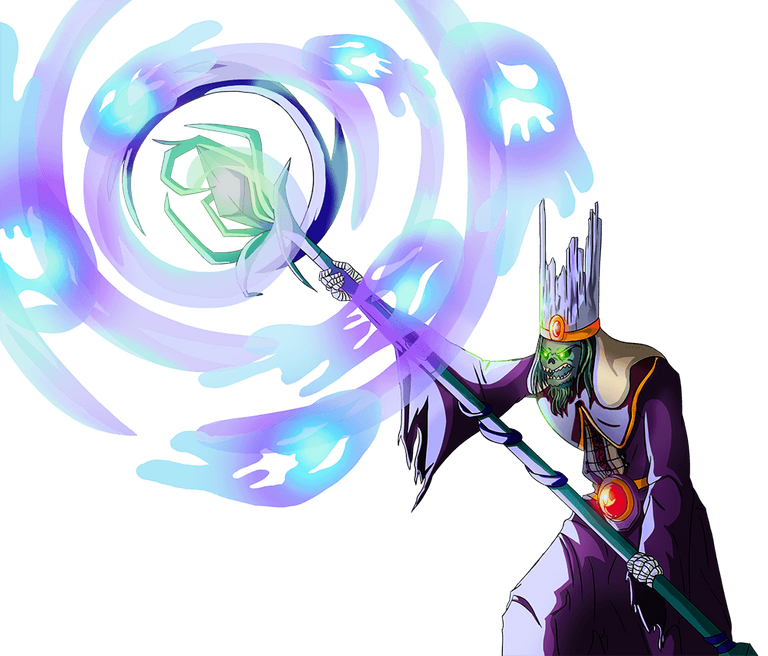 Used this Life Leech* ability monster ahead of Phantom Soldier as it can get those additional health in each round.
It gives 3 useful magic attack to get rid of even those powerful melee monsters.
---
4. Phantom Soldier: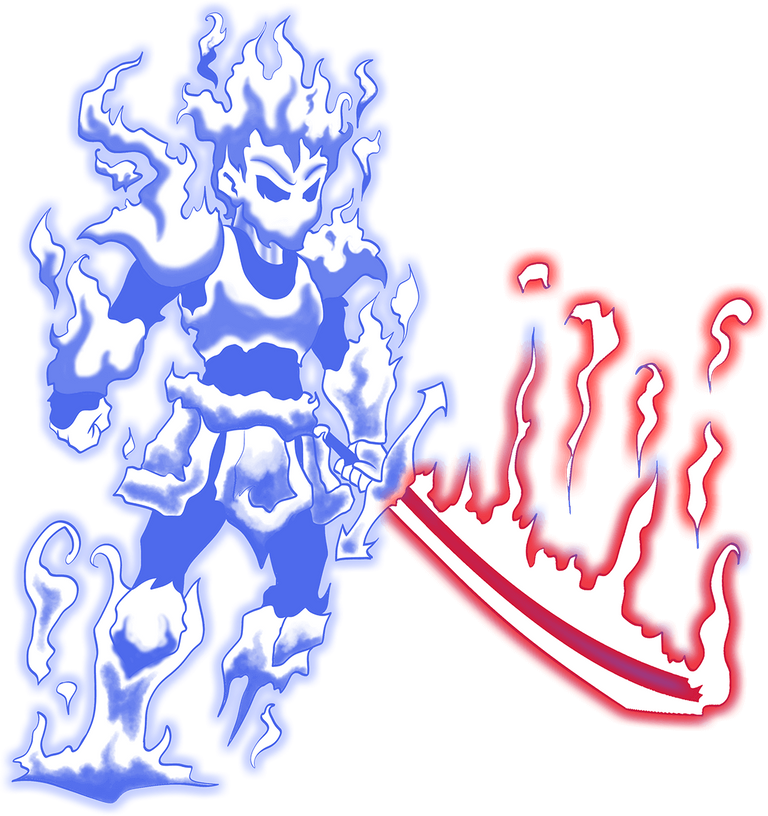 My Second magic attack monster in my lineup.
Used this with an eye on magic monsters on opponent's lineup as this can reduce the magic attack by 1 with it's silence ability.
Besides, this also gives 3 magic attack and has void ability to take lesser magic blow on it.
---
5. Haunted Spider: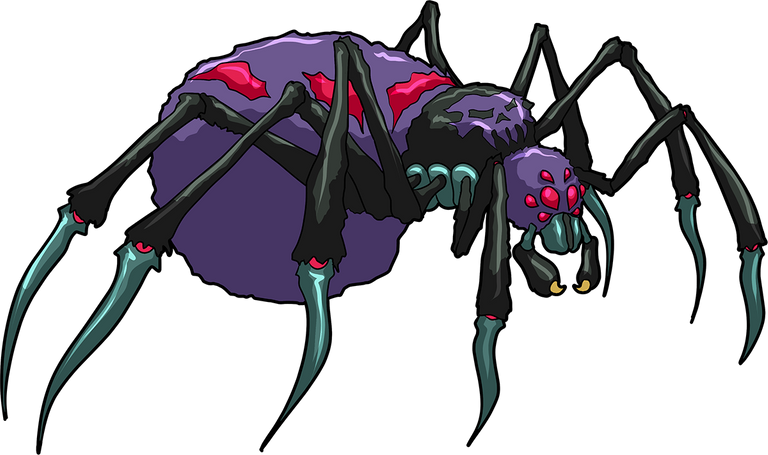 The theme monster for this week, is used to pour some poison on opponent's monsters and also to give those 2 ranged attack.
---
6. Octopider: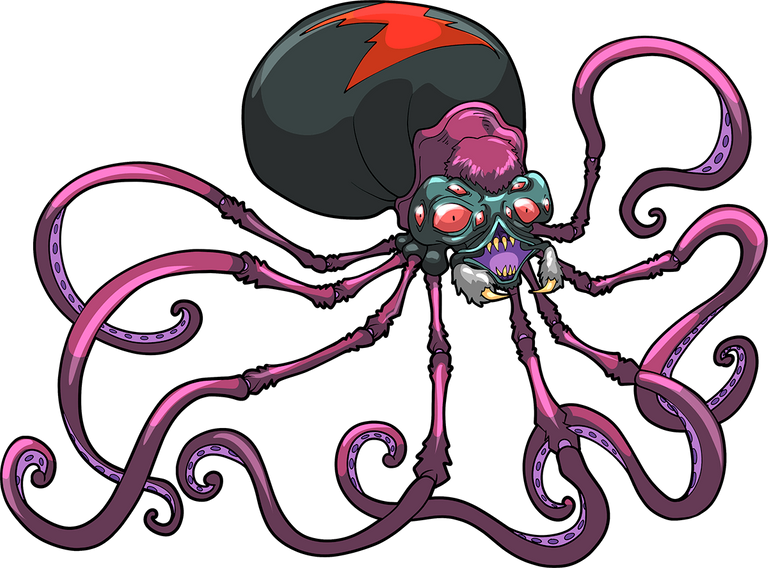 This was used to reduce the melee attack and also to utilize it's 4 ranged attack and it is used last on the lineup to withstand the sneak attack.
---
Opponent used Life Splinter with Lorna Shine as summoner and monsters were Sacred Unicorn, Luminous Eagle, Prismatic Energy, Djinn Renova, High Priest Darius and Lone Boatman.

Battle:
Round 1:
The stun from Lord of Darkness means, the front monster by opponent, Sacred Unicorn didn't get a single chance to attack and it was the only monster to be removed in this round.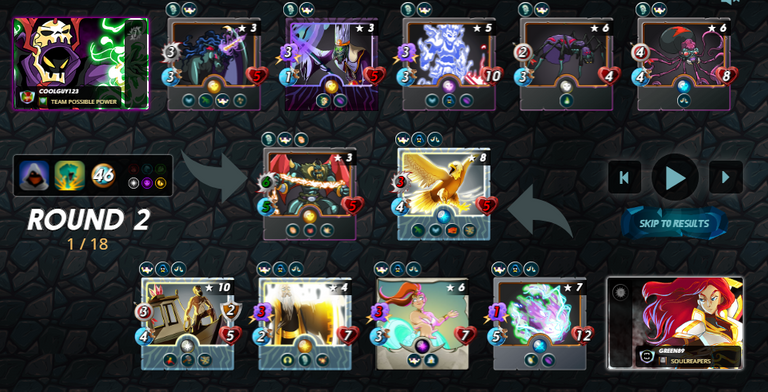 ---
Round 2:
It was my turn to lose the front monster as Lord of Darkness was removed by the strong magic attack opponent had.
Opponent too lost another monster in this round in the form of Luminous Eagle.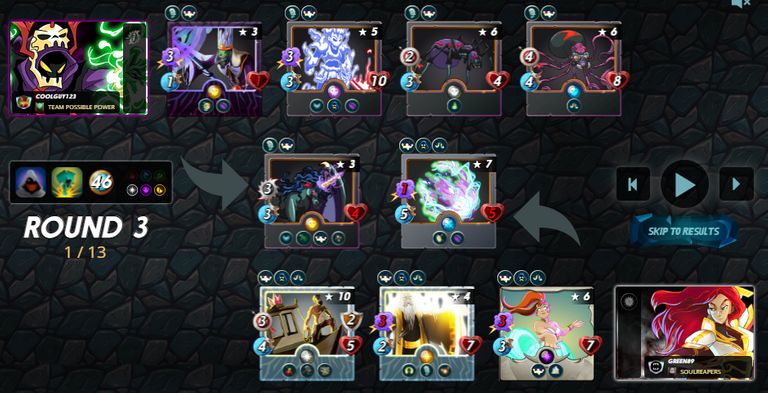 ---
Round 3:
I had to bear losing 2 monsters in this round as against opponent's 1.
While I lost Corrupted Pegasus and Ancient Lich, opponent lost his Prismatic Energy.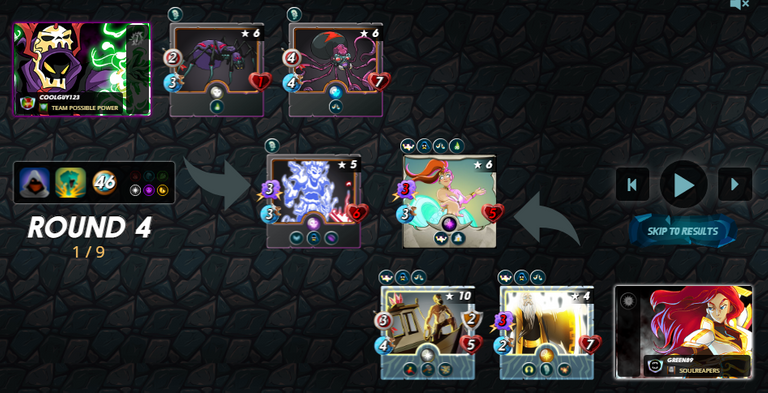 ---
Round 4:
One each monsters got removed from both sides in this round.
Opponent's High Priest Darius's blast attack took out my theme monster and opponent lost his Djinn Renova.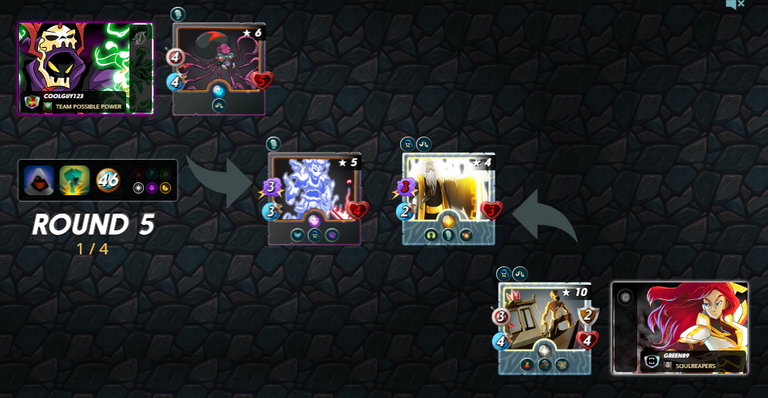 ---
Round 5 and 6:
The battle was all but over with removal of High Priest Darius with the First blow in round 5 by Octopider, but Lone Boatman continued to fight with it's armor building capability, but, has to bow out to the magic attack from Phantom Soldier to finish the battle.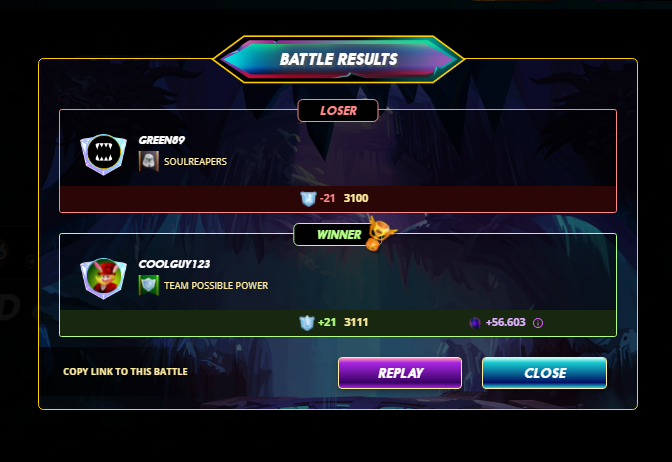 Questions and Answers:
Did my strategy work? What will I try differently next time?
Initial view of the battle made me feel that, I may not have enough ammunition to win the battle, but once the Sacred Unicorn was stunned and removed in round 1, I thought I have an opportunity to win this battle.
The lineup was good and usage of Lord of Darkness was key here for me.
---
Do I like the HAUNTED SPIDER? Why or why not?
Definitely, this is a regular monster for me in most of my battles involving Death splinter and I continue to use it for it's poisoning ability.

That was another nice battle and Haunted Spider and Haunted Spirit were my strongest monsters when I started battling it out Splinterlands during initial days and these 2 still remain my favorites in Little League battles.
Thanks for going thru this battle, did you enjoy reading this blog and going thru the battle? Do share your comments.
Thanks and Have a great Sunday :)

Join the new Official Telegram for Splinterlands via link given below to participate in contests and have fun.
---
Not yet signed up for Splinterlands?
You can join using my referral link: splinterlands.io and get some monsters from me :)
---
---