Reactions to the GLX Pump and Burn Scandal...
Some interesting personalities have something to say about this situation.
It's a rare opportunity to get the thoughts of celebrities when it comes to anything related to NFT gaming or this community. However, the effort has been made and we luckily have a lot of feedback from a number of individuals who wish to weigh-in on what happened with the GLX Pump and Burn situation.
Thankfully, we have been able to reach out to all of these personalities through ChatGPT. These are personalities who are living, dead, and fictional. They have some things that they would like to express and we ought to read their thoughts. Let's hope @blanchy reads this.
Let's start off with the one and only...
Mickey Mouse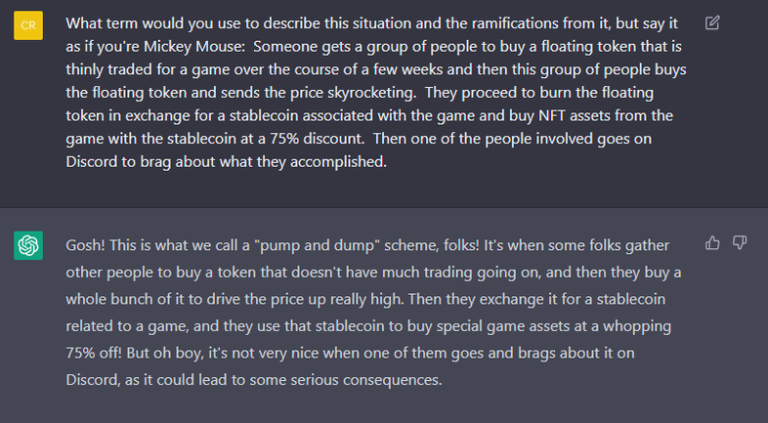 Razor Ramon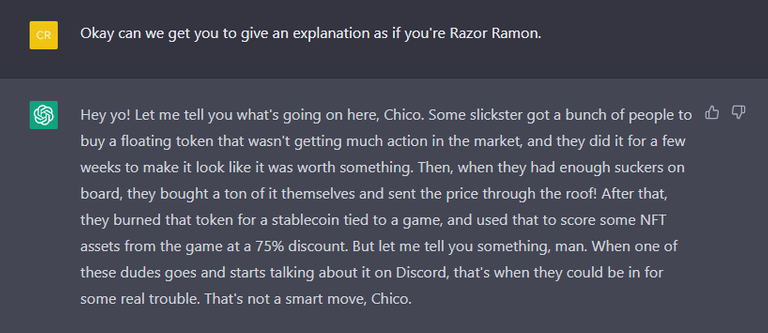 Barney Gumble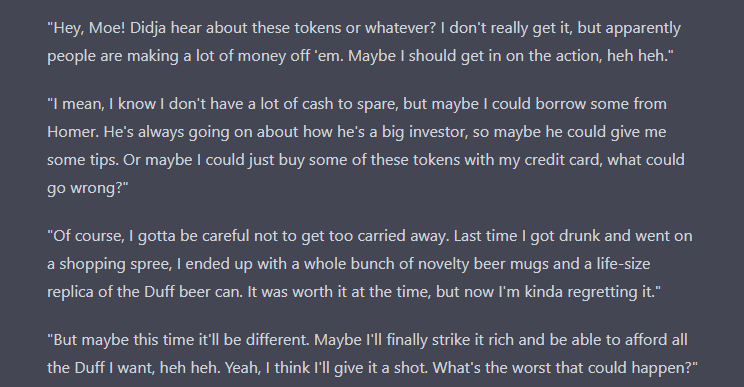 Caite Upton

Bobby Knight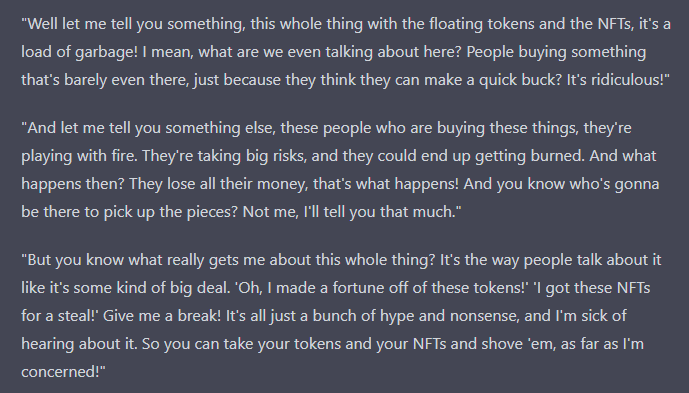 Steve Spurrier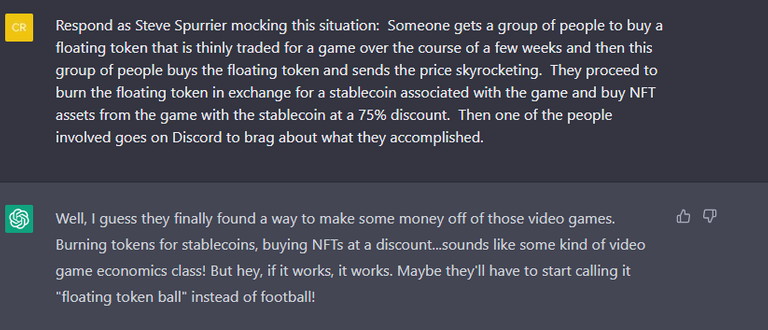 Rick Sanchez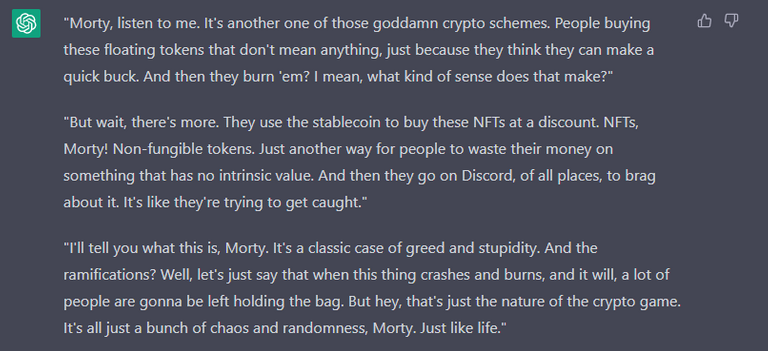 Donald Trump
Aren't we obligated to include him?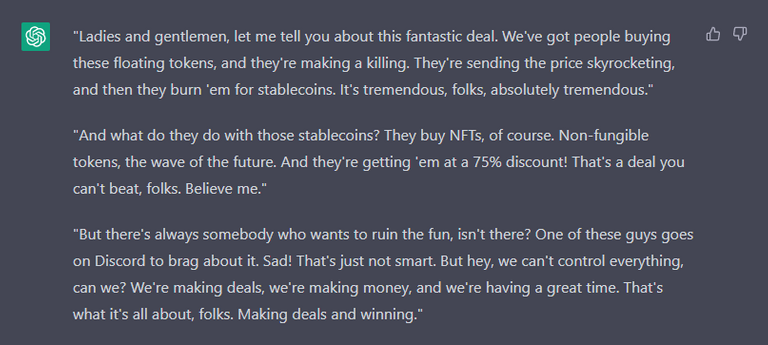 Mr. Garrison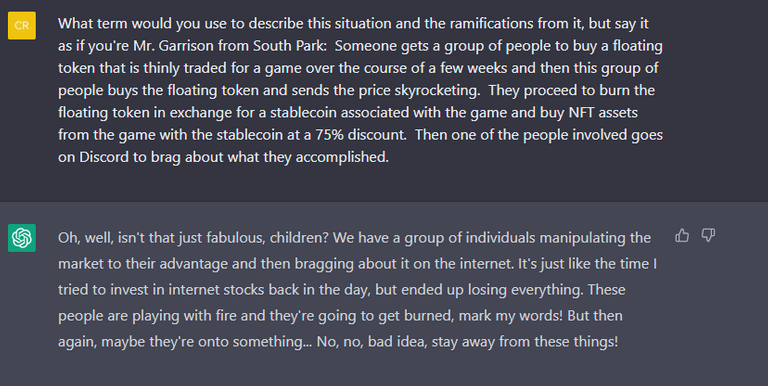 And then there's Kanye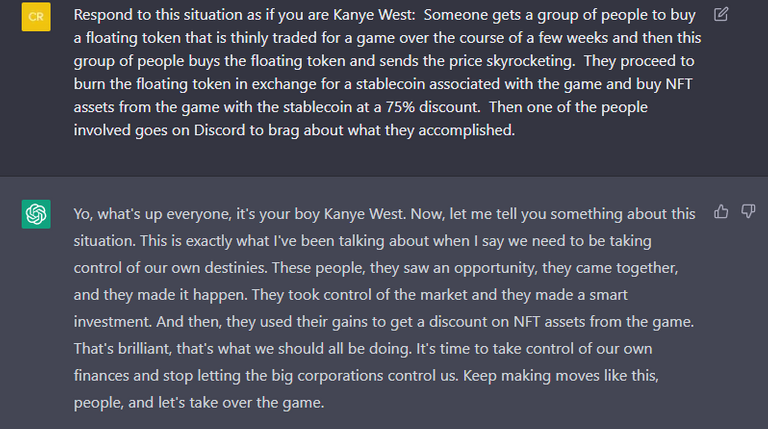 Charlie Sheen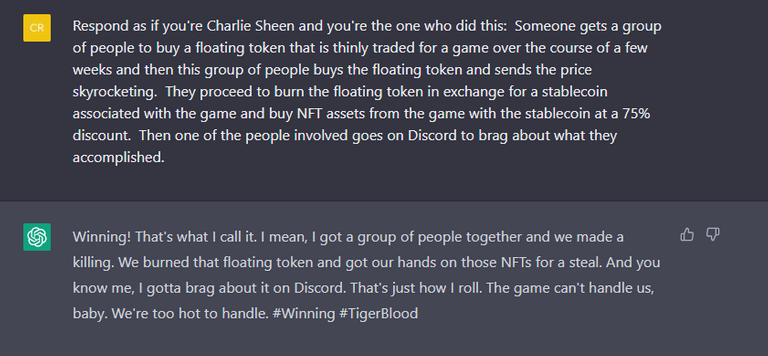 Alex Jones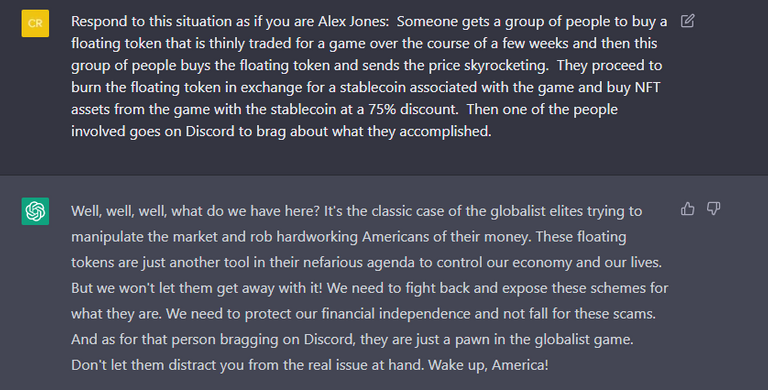 Jim Cramer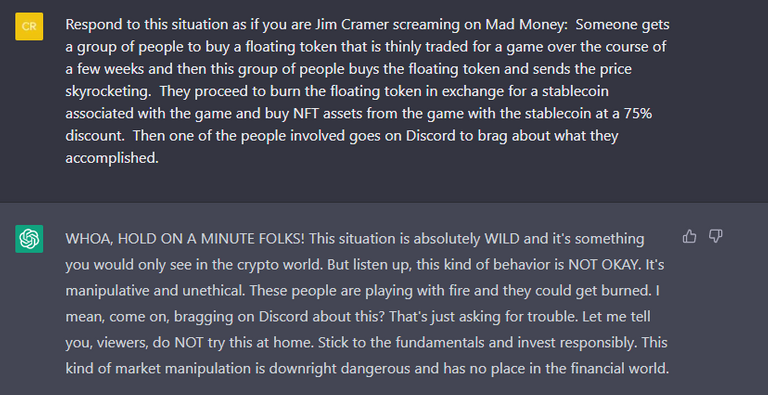 Britney Spears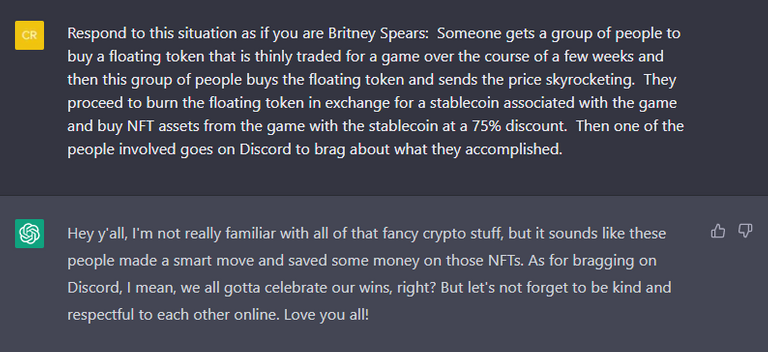 Don Lemon on the Sauce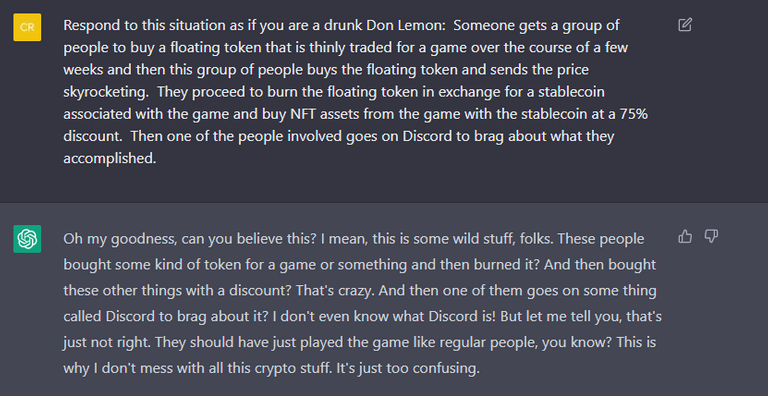 John Madden

Well, such a variety of opinions. Too bad mine was not shared, but this is not about my views. It's about what the "famous" think of it or what their ChatGPT depicted selves think. Is this AI content? Possibly.
You decide!
---
---