Splinterlands Art Contest // Week 214//Clay Golem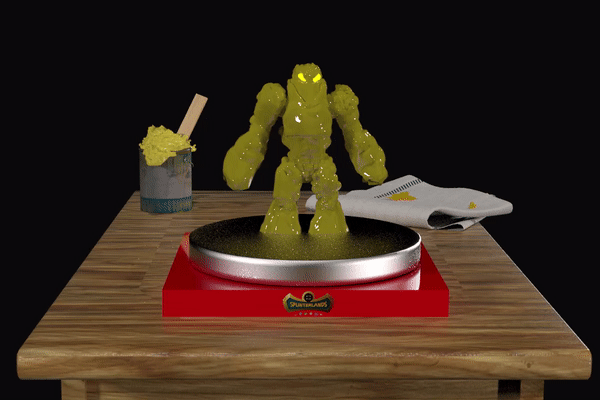 This week I felt like a challenge, so I decided to make a version of the Clay Golem.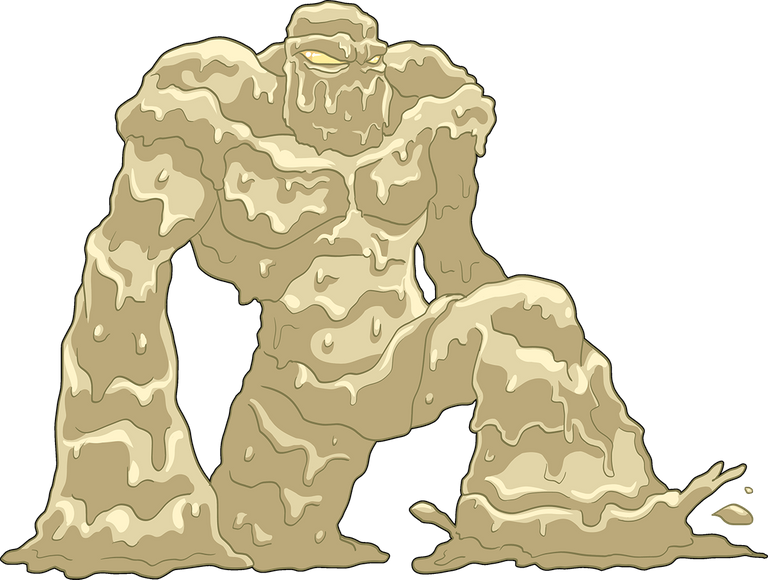 This is the image I used for reference.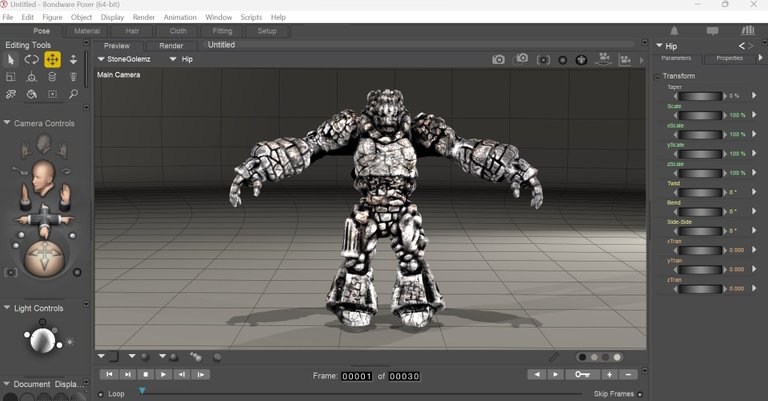 I started out with a model of a golem, as you can see he has a brick like texture and he looks nothing like what I needed, so I had to make quite a few changes.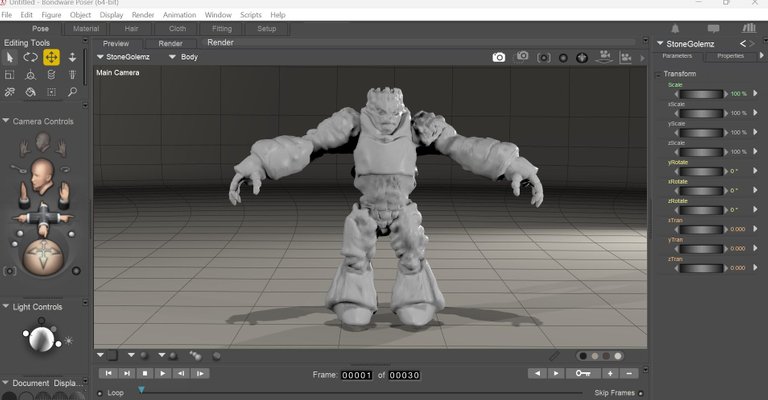 First, I had to try many different textures and colors before I finally got the right look.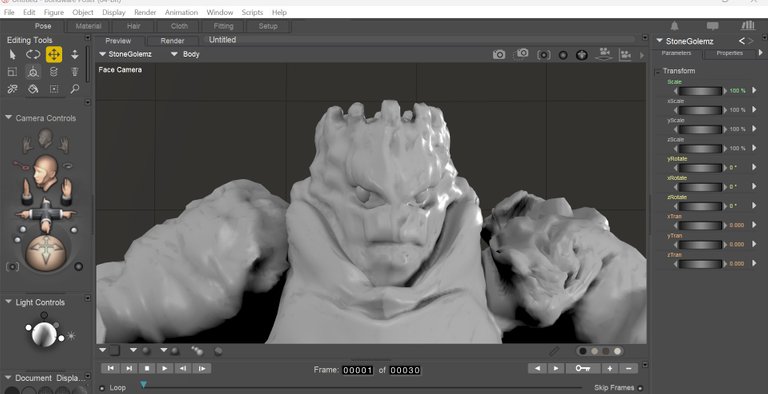 As you can see this golem has a nose and mouth and a built in crown on his head, all of this needed to be changed.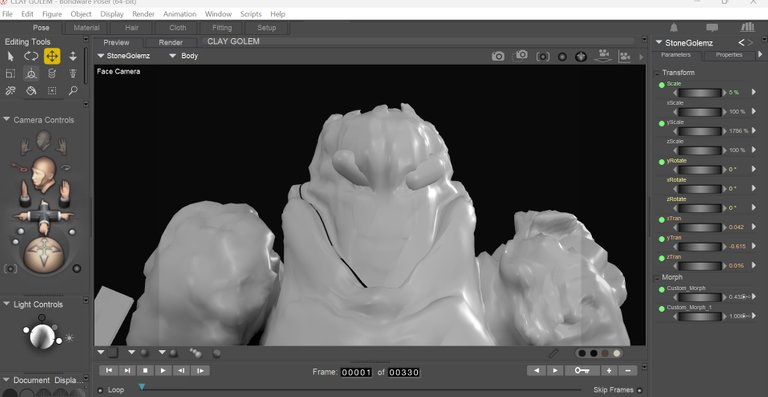 So I used my sculpting tools and removed the nose and mouth, I didn't fully get rid of the crown, but that's ok, because I wanted my clay golem to have as many lumps as possible to help out with the over all clay look.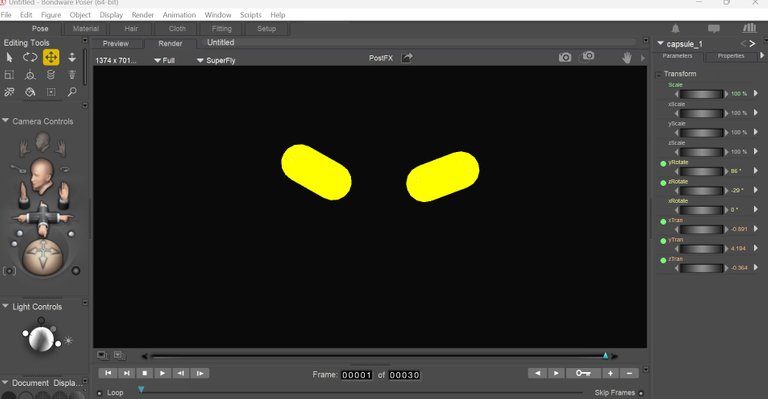 For the eyes, I used two capsule like props, and I added some light to them to give the eyes a bit of a glow.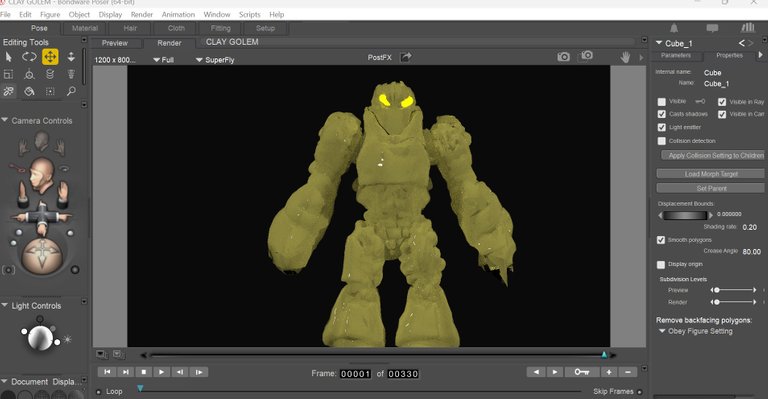 Once I put the eyes in, and got the right texture, I got excited, because I could see it coming together.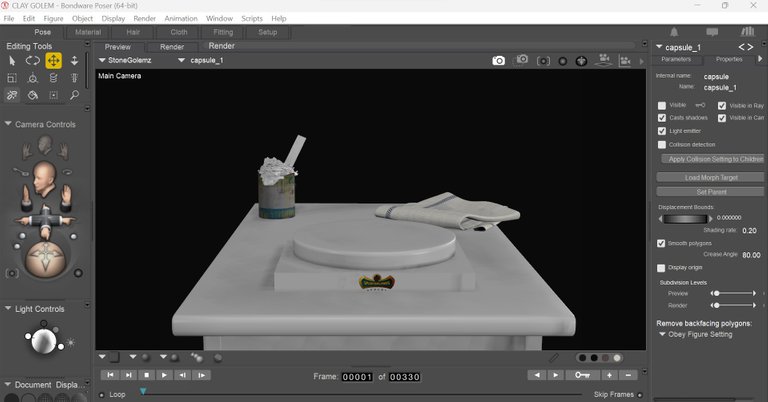 My goal was to make it look like the Golem was created in a studio or a persons home, so I added a few props to give it a home made look.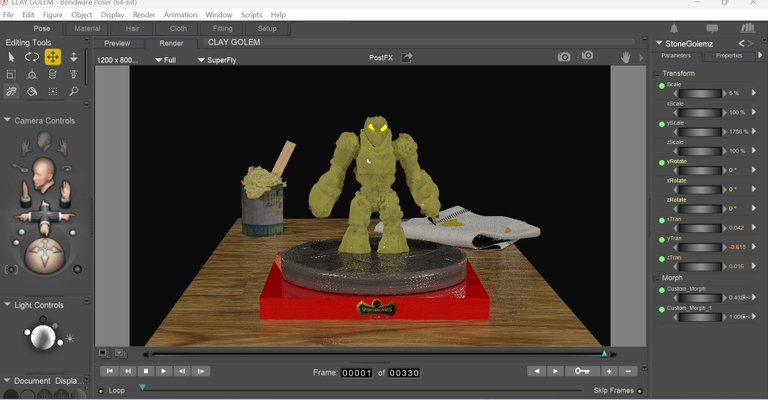 Then I added textures to everything to give it a more realistic look. I wasn't sure if the turntable was a pottery wheel or a display stand, but either way it works, because the Golem was putty in my hands lol.
---
---