FROM BRONZE TO SILVER REAL QUICK! HOW TO "UNCOUNTER" MYLOR CROWLING COUNTERS!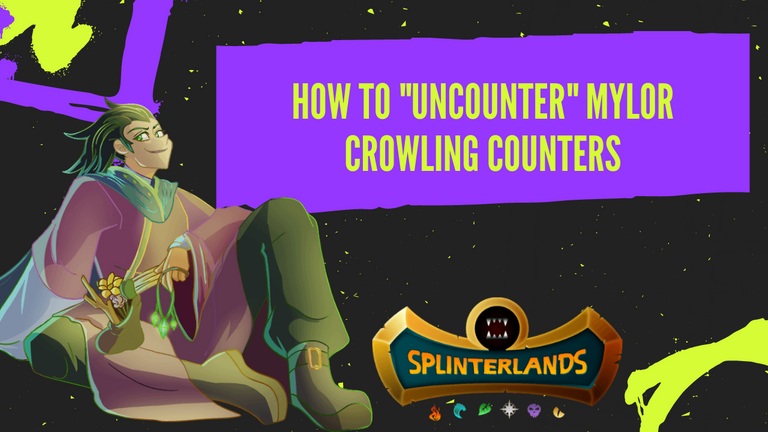 THIS IS A GUIDE FOR PEOPLE WHO CAN'T GET OUT OF THE BRONZE LEAGUE AND LOOKING FOR TIPS TO QUICKLY INCREASE THEIR RATING. THIS STRATEGY TOOK ME TO GOLD RATING LAST SEASON AND WINS MOST OF THE TIME.

After the boost of Mylor Crowling, some people find it difficult to win with this summoner because of tutorials and videos countering it. With a few tweaks and analysis of your opponents' played splinters and monsters, here's how you can counter these counters.
KEY MONSTER CARDS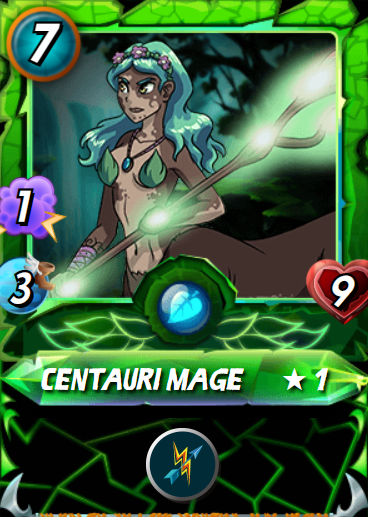 OPTIONAL :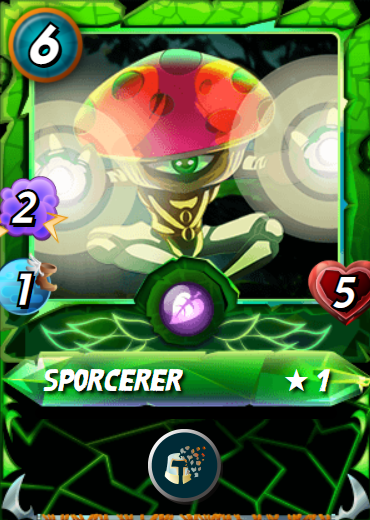 One of the best counters of Mylor Crowling are splinters or decks that have snipe abilities and magic damage but in most of the tutorials that I have seen they only address or counter magic damage teams like water splinters. We won't tackle the standard lineup for Mylor but what cards we can use in different scenarios given the splinters and monsters the enemies use.
SCENARIO 1 - Water Splinters
Water Splinters pose a threat in terms of magic damage that's why most Mylor builds with Unicorn Mustang and Mushroom Seer to negate that magic damage but now with the high use of Axemaster and Venari Wavesmith you'd want Sporecer and Centauri mage with your team along with Mushroom Seer and Goblin Thief. Usually, I don't see them together so you can use Sporcerer against Venari Wavesmith and Centauri Mage against Axemaster.
General Lineup Axemaster
1)Unicorn Mustang
2)Centauri Mage
3)Mushroom Seer
4)Goblin Theif (or good sneak)
One of the reasons Goblin thief is used here is because Axemaster is usually at the end of their lineup.
General Lineup Venari Wavesmith
1)Unicorn Mustang
2)Sporcerer
3)Mushroom Seer
4)Goblin thief (or good sneak)
Any fillers would be up to you and depend on the allocated mana Wood Nymph is also good in this lineup. A major problem would be encountering Torhilo the frozen but with high damage fillers like Javelin Thrower would be good.
SCENARIO 2 - SNIPER LINEUPS (DEATH AND FIRESPLINTERS)
Like the Lineup earlier with Mushroom Seer out of the picture and since you are dealing with snipers, you'd want Centauri Mage second in the lineup since they would usually target the second none melee. The key is they'll chip Centauri down while chipping down their own life. Simple as that.
SCENARIO 3 - Light Lineups
Sometimes light lineups can be annoying especially with heals and armor heals but don't worry this is where Sporcerer comes into play and other magic damage dealers. Javelin Thrower is also good in this lineup.
Also, don't forget to rent some chickens and ooze they are great fillers especially in low mana setups where players choose melee with sneak abilities. They just get burned down.
---
THE BIG QUESTION - HOW DID I REACH GOLD WITH THIS LINEUP?
The answer is simple. Look at their recent played splinters and look at their played monsters and if you don't know that hero you can search it up real quick because you have 2 minutes of preparation time. If they usually play snipe monsters then go with Centauri Mage. If they play with melee monsters then good no problem Mylor is good at it. If they play with magic then go put Mushroom Seer in your lineup. At the end of the day, it takes a little understanding of their used monsters and splinters.
---
Thank you for reaching the bottom of this post. For more updates and upcoming posts please follow my page. Upvotes are greatly appreciated.
Hey, it's my first week in Splinterlands so any reactions, comments, and suggestions are good for us to learn more.
If you haven't started with Splinterlands yet you can start now just use my referral link down below or visit the page:
https://splinterlands.com?ref=cuddles143
---
---