Damien, Wolf of the Splinters [Filipino Streamer intro]
Intro post... let's see...
I'll admit, its been pretty late for me to discover Splintertalk (ironic, since I consider myself a writer of some sort), and the first time I did discover it, I thought it was an area where the developers post whatever that goes on in their minds. Imagine my surprise, and delight, that this can be a personal area where we can talk about ourselves or anything in general! Well, I plan to post up a piece of my mind here as well for the odd passerby and hopefully people can find out a little bit about the man they call Damien Wolf.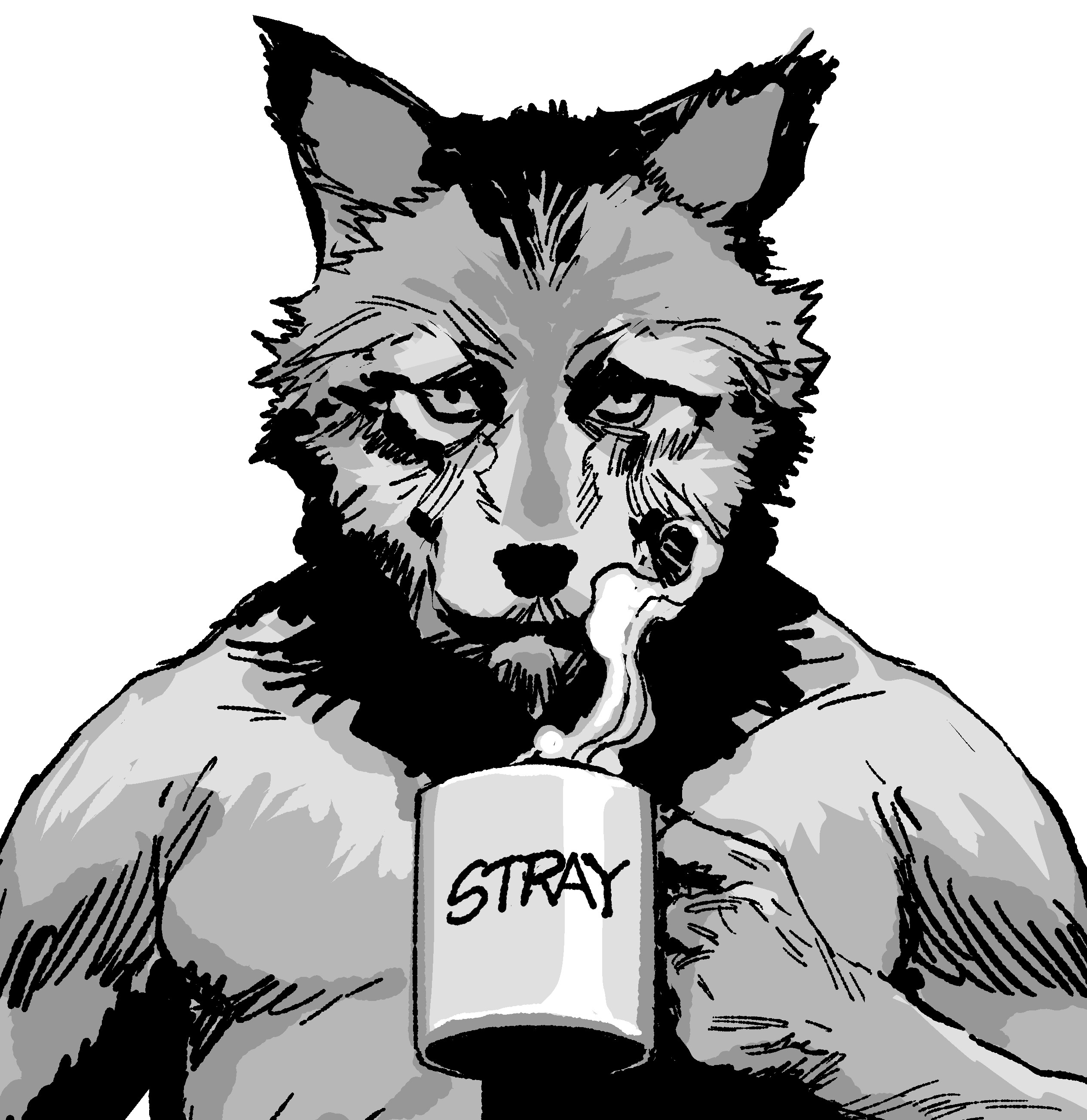 Picture drawn by my good friend Leinil Francis Yu, known for drawing Xmen, Wolverine, Super Crooks, and many more!
Cold Paws
Some context. Down here in the Philippines, Mobile Legends rules the Streaming platforms. Young players, their siblings, cousins, friends, their dogs, cats, etc, have some game page with the popular game and actually get hundreds or thousands of viewers. Other mobile or console games do have their proverbial slice of the pie but TCG games are almost non-existent save for the odd MTG Arena grinder and probably some Hearthstone streamers. I started streaming late last year as a test and more around January of 2021, mostly Ragnarok Mobile streams, being the guild leader of STRAY. Nothing fancy as my character isnt the strongest around and people who view my streams visit out of curiousity (since I do a lot of "guestings" on other streamers' streams), and stay for the chill athmosphere and the fact that they say I sound like a DJ. Not a surprise. I've made a living and a career out of it, but that is a story for another time. The NFT bug bit the Philippines around May or June. It's been lurking around before that but really boomed after a documentary about another game stretched interest into a phenomenon and people were scrambling here and there trying to be a "scholar" while some tried to find other NFT games to hopefully get a head start on. I was one of the latter and the research led me to Splinterlands.
Old Fangs, New Tricks
If you're reading up to this point, it would dawn to you I am not exactly the youngest streamer around. It is a moot point, I understand, but it does explain the dunce-y way I stumbled upon a TCG NFT game and decided to give it a shot. Before all this craziness, many many moons ago, I started playing Super Mario when I was around 4 or 5 years old. I am not going to expand on how I grew as a gamer but saying games have been a huge influence in my life is a tremendous understatement. Mario gave way to Top Gun (family com era), to NBA Jam and Street Fighter (super fami com), to Pokemon (gameboy), Pit Fighter and Turtles in Time (Sega Genesis), Metal Gear Solid, FF7 (Playstation Era) and continued to grow and expand to other games. But if you were going to ask me what were the games that REALLY changed my life, it would be DOTA, Counterstrike, and Initial D (Arcade Stage). Dota and Counterstrike (where I met Leinil) would introduce me to team play, tournaments, bets, etc. While Initial D introduced me to actually working on, and achieving, a goal set out to myself which was... be the best player ever.
And I did just that.
For the most part of Initial D Ver 4, I was the number one Filipino Player, and the first Filipino in Initial D gaming history to ever get a World Record (See Link).
Wolf - World Record Run Akina Uphill Wet
Needless to say, I was used to competition and I was into different genres. Initial D got me into actually being a racing instructor in real life. But again, another story for another time. ;)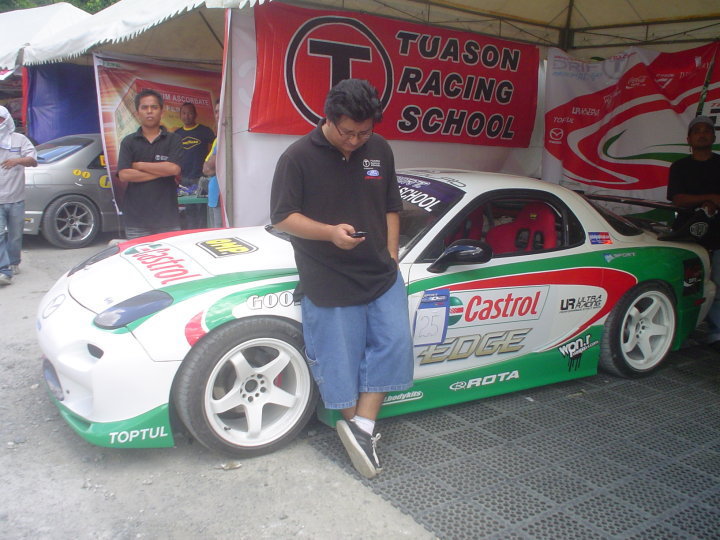 Tuason Racing School Instructor. Coolest Job Ever.
"Let the Cards fall where they may..."
So. Splinterlands. Wait, MTG (Magic, the Gathering) came first and introduced me to the wonderful world of willfully destroying brain cells (and wallets) in a game of flinging, collecting, trading small pieces of cardboard. Yep... "cards". I was a rogue deck builder and enjoyed my time on small tournaments and many many casual games with friends. It was on-off for me on MTG and the pandemic ultimately led me on a really long hiatus as I could no longer go to tournaments, trade and play face to face with friends. So when on that fateful day I saw Splinterlands, I was only lukewarm to the idea of an online TCG game. I relished the thought of duking this out on a real table but after trying things out, the game DID pique my interest. Rules were easy enough to absorb and the "Splinters" were as near to "colors" of my beloved MTG.
When I first streamed the game, I only had like 2 or 3 viewers. Tops. The fact that I couldnt (and still cant) tag the game in Facebook did annoy me but now no longer bothers me. Okay, maybe some. Somehow though, by some sort of Miracle, people were discovering my Splinterlands content and taking notice. They saw me duking it out with my very own Llama and Kron and listened to me advise them about Mylor Crowling. New people were getting in on the game and there was again a mad scramble to look for information (from streamers or youtube) to likely get advice. The foreign OGs definitely were a big help (clove, drabs, etc), but Filipinos wanted somebody a little more closer to home.
3800 followers and 150+ supporters later, WOLF'S DEN is now one of the most viewed Splinterlands content game pages down here in the Philippines and still growing. I stream everyday around 4:30pm Manila time (with rests on Thursdays) and give back to the community by doing giveaways and making sure that I do teach as I play. I dont just sit there and climb up the ranks, I want my viewers to learn too.
Well, if you have made it to this point, I would like to commend you. Not exactly a short read. I do appreciate you going through this and hope you can drop by my streams and say hi. Do watch out for more content I will be releasing now I have discovered splintertalk. :)
Links to my pages:
FB Game Page: Wolf's Den
Youtube Channel: STRAY GAMES
---
---