🎨Splinterlands Art Contest🎨Week 259: RHODONTE of the pink flame
How is everything friends of @alienarthive ? how is your weekend going? I hope everything went well for everyone, in my case a quiet weekend of work, video games and art and here I am again with my new and favorite proposal for the weekly @splinterlands contest, an ancient demon that unites strength, magic , mockery and chaos, I present to you RHODONTE of the pink flame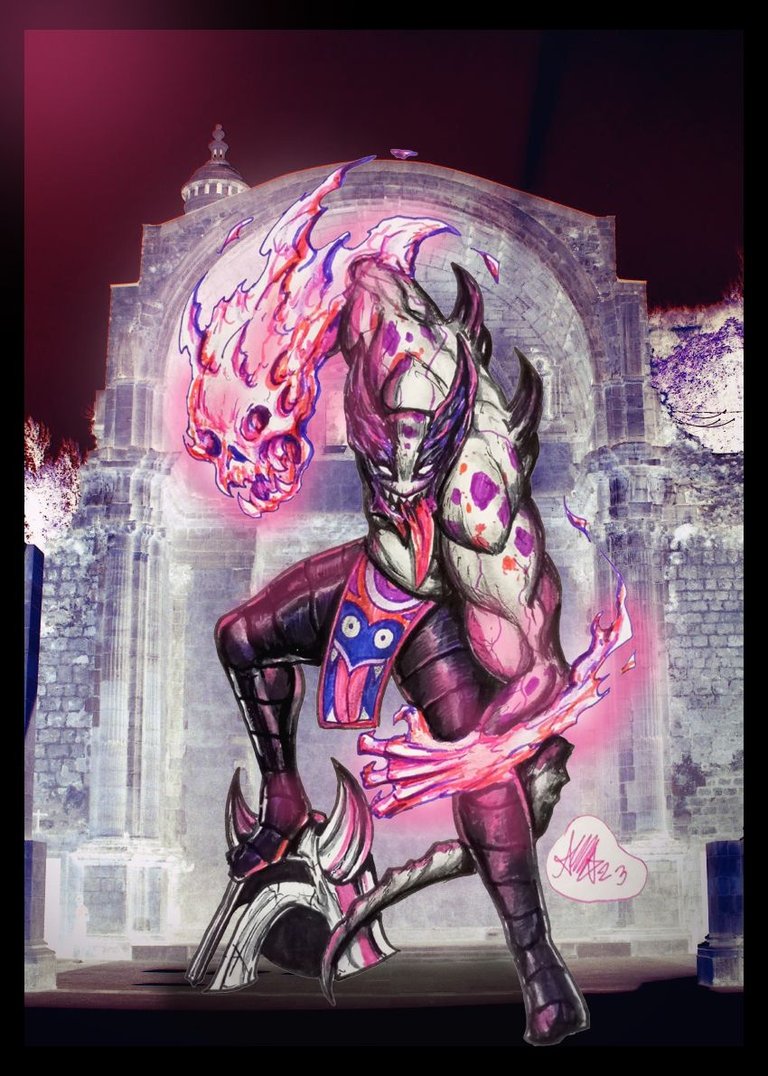 How was the idea born?
to create it because I wanted to unite an imposing, dark and at the same time colorful character something between pale and purple and pink tones, starting from there I thought of a classic demon but not entering into horror art but rather something of fantasy, apart from it being a chaotic and mocking character and all this together results in rhodonte, whose name is also born from the rhodonite stone, one of the thousands of stones that exist on earth and precisely has these pink tones.
What are the powers and characteristics?
Rhodonte is an ancient demon that is worshiped, therefore it is extremely powerful and known in #splinterlands (obviously it is not part of the lore, it is something I thought of) its cult is called the lodge of pink mockery and as for the powers and characteristics that it possesses:
Pink fire, a creative and destructive energy, can create matter and destroy everything that the flame touches if it wishes, apart from the fact that it is a flame that cannot be extinguished with anything, only with very powerful magic.

He is immortal, you cannot kill him, only imprison him, and likewise not eternally.

He can grant favors but for that you must be from his lodge

Despite being a demon, he can help as long as it is another being that understands his points of view.

Although it is a chaotic being, it does not destroy for the sake of destroying, it only does so if the chaos it can unleash unleashes other chain actions.
and there are many other things that as a demon you can do
but finally it's time to show the creation process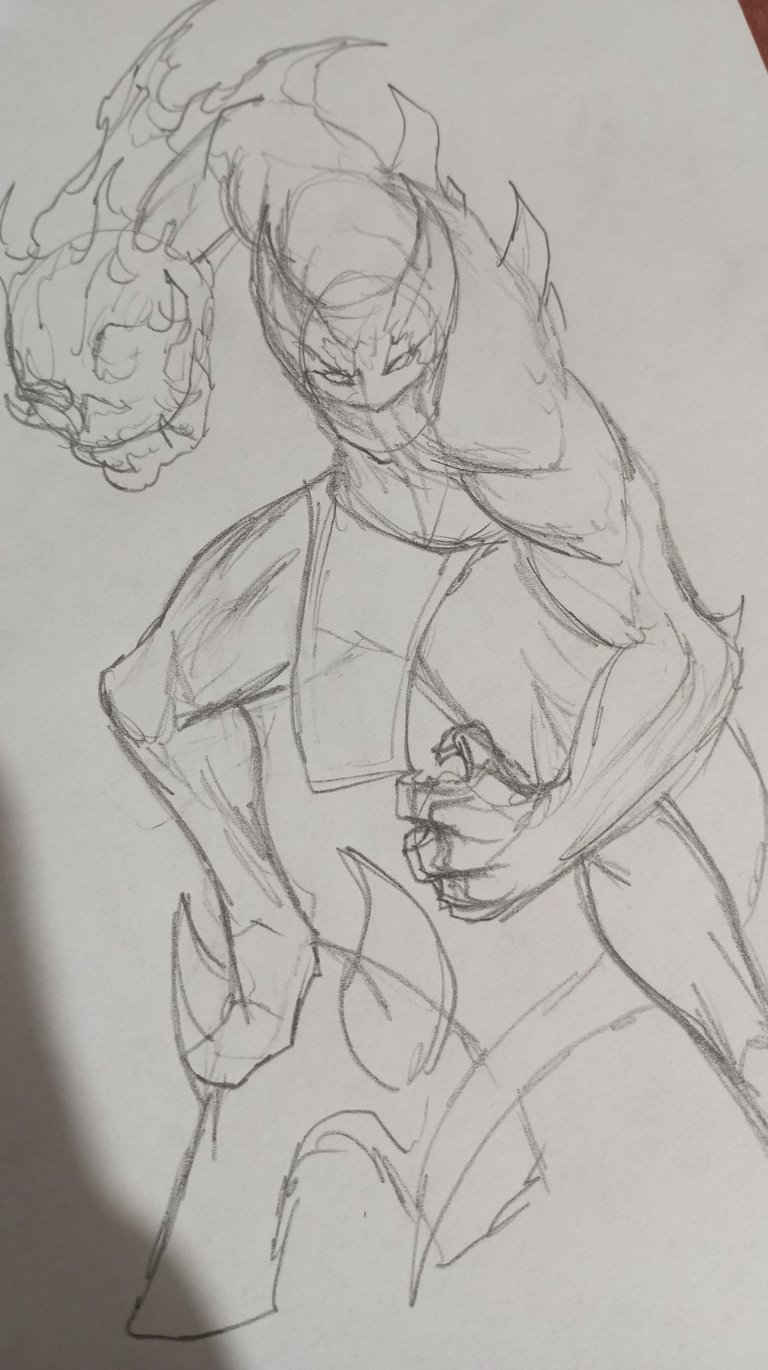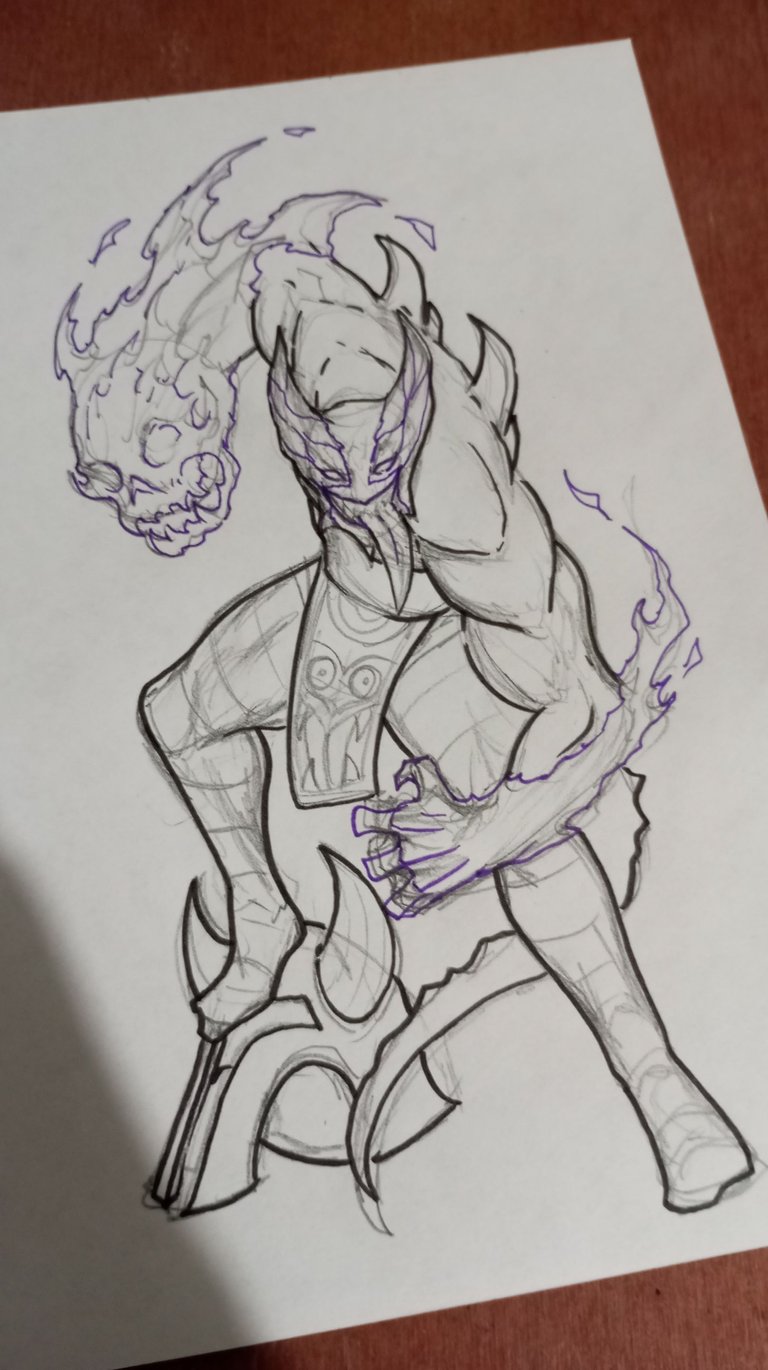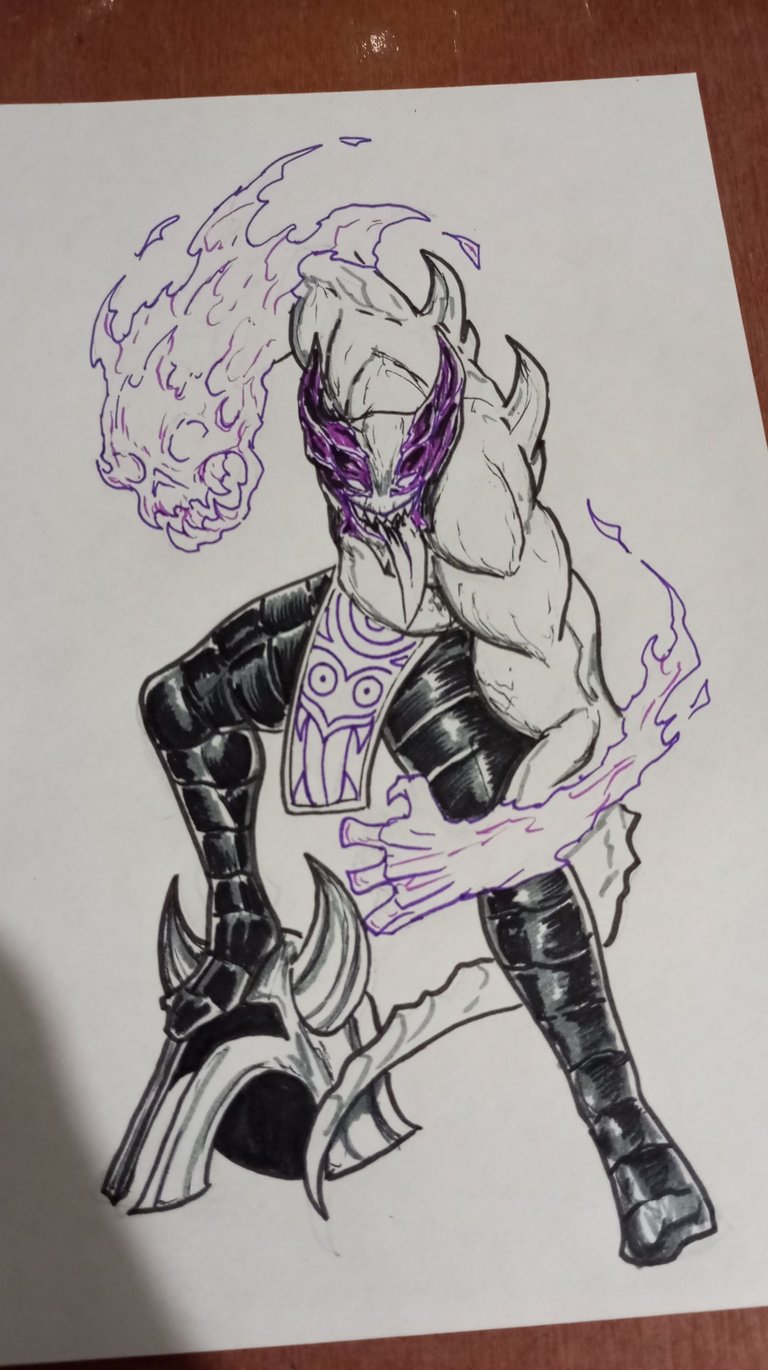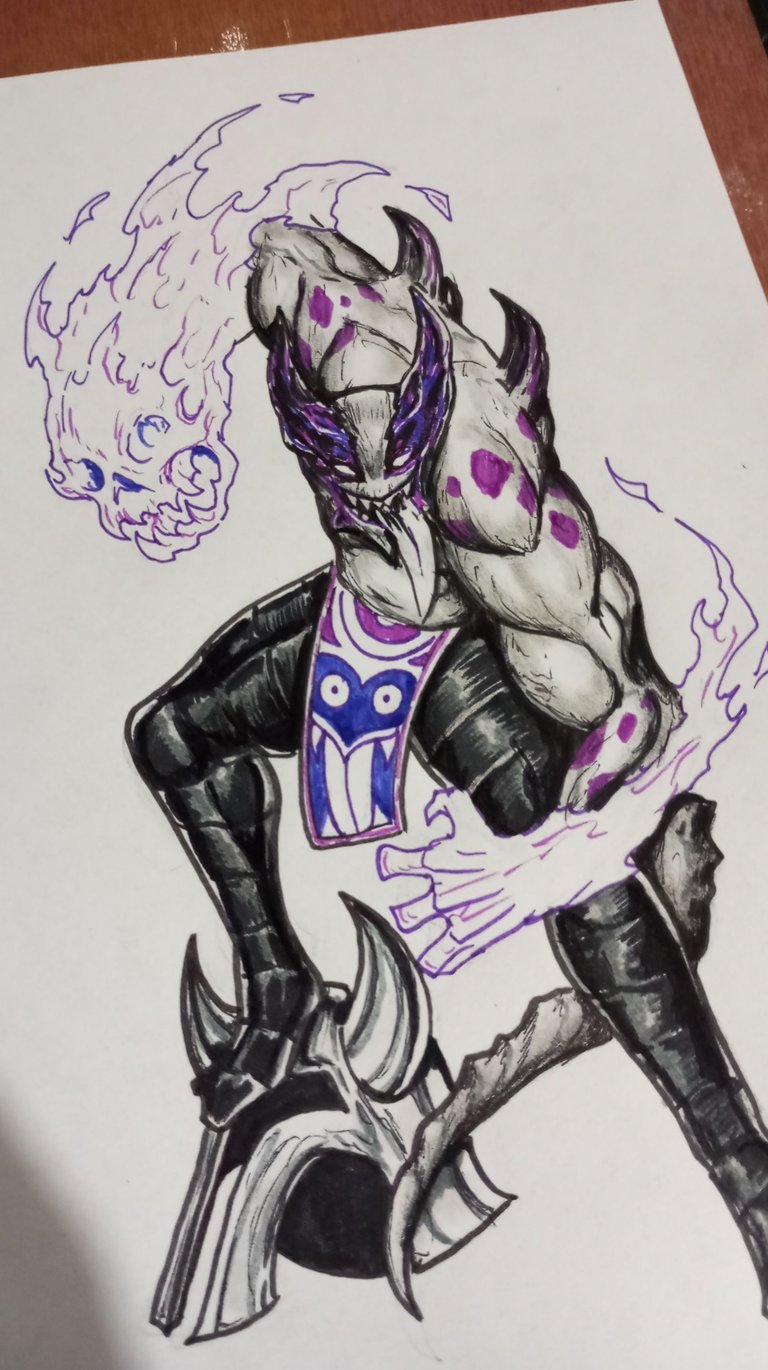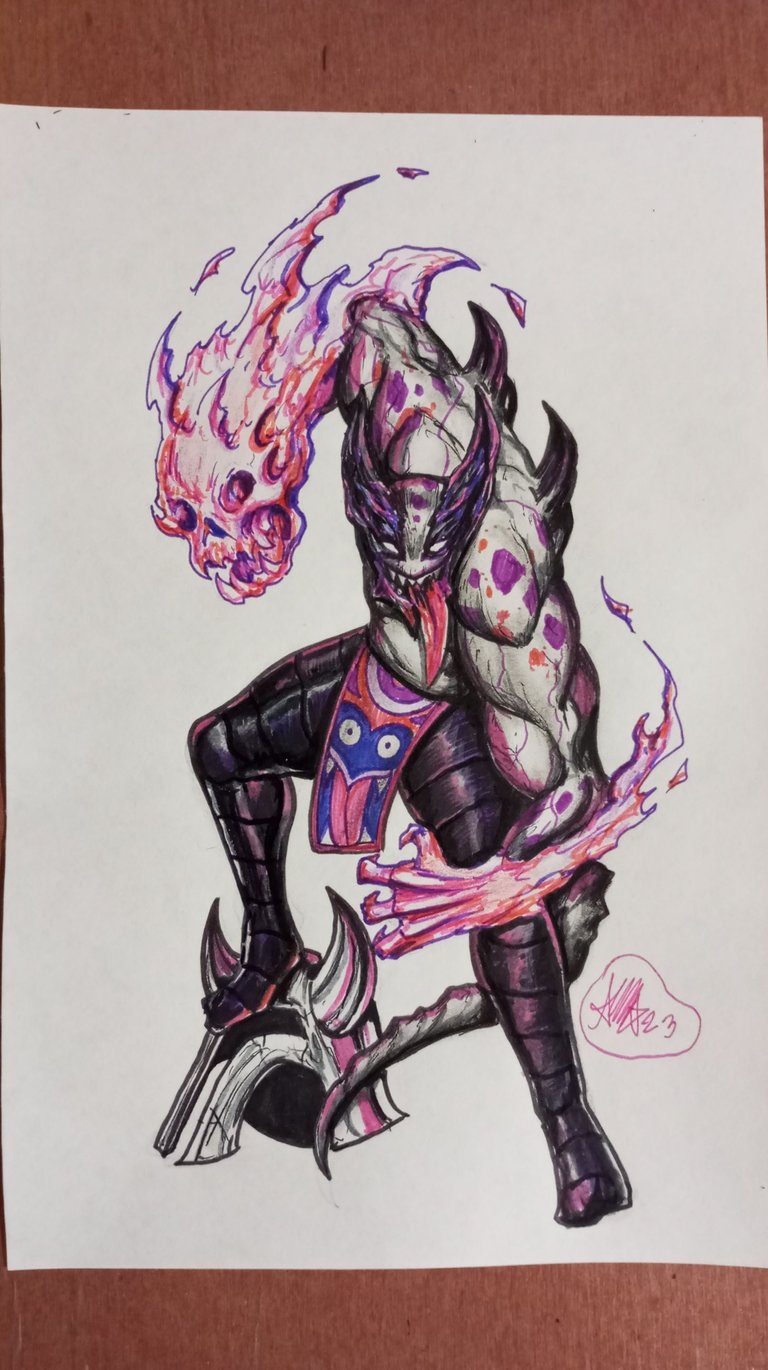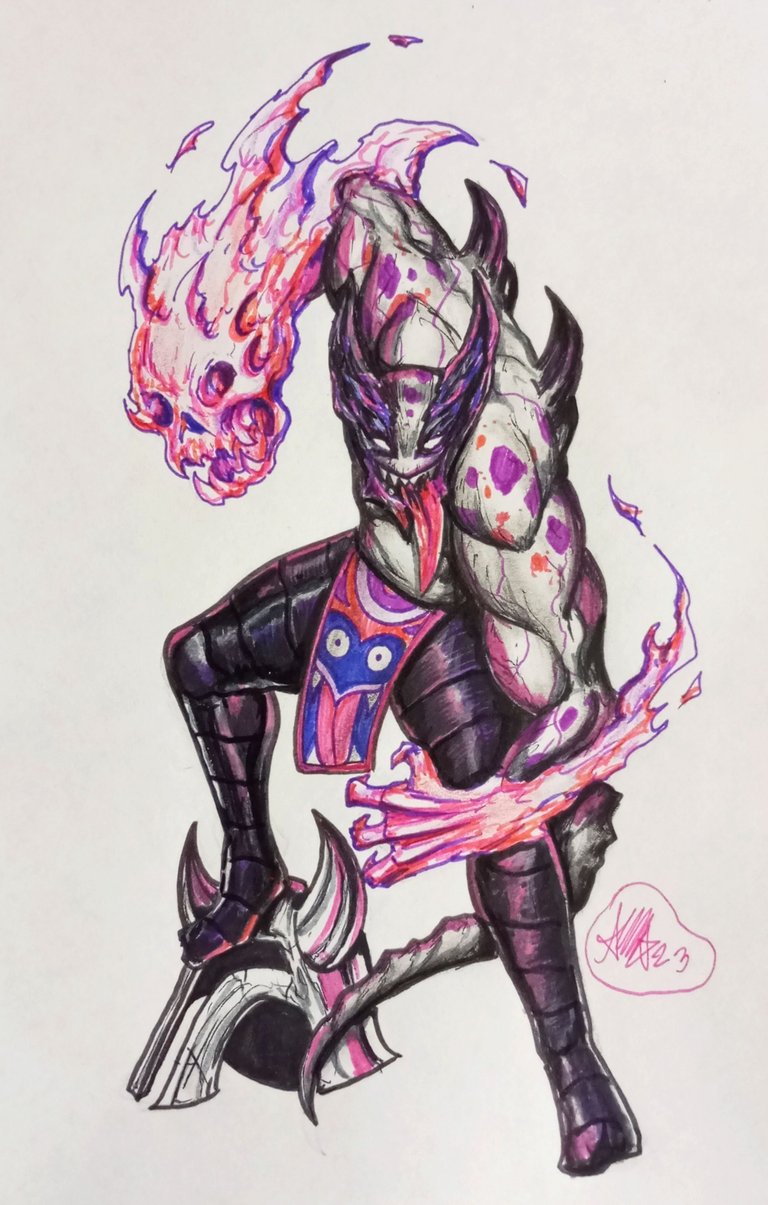 and with this my post in #alienarthive ends with this new proposal for the friends of #splinterlands I hope you all like it, I really am satisfied and it is my favorite at the moment, see you on another occasion with more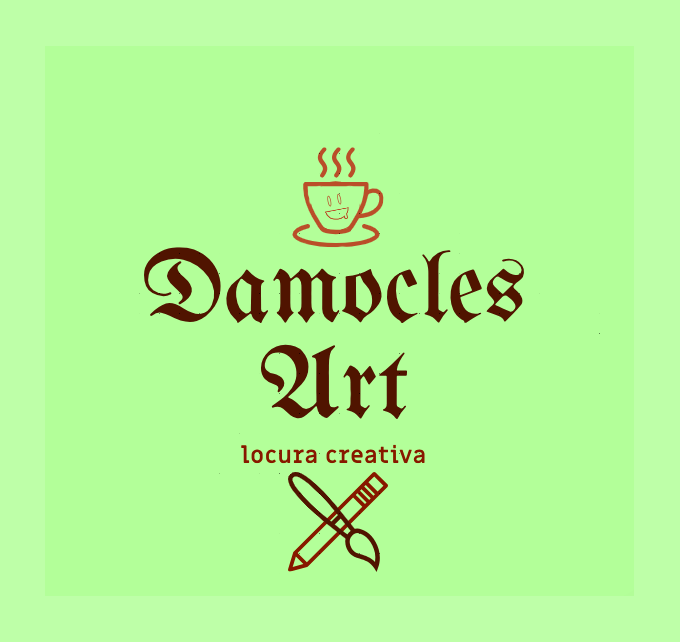 INSTAGRAM https://www.instagram.com/damoclesart92/
TWITTER https://twitter.com/damoclesart
---
---