Splinterlands Fan Art / Wood Nymph
Greetings my fellow hiver's, hope you all have a good day, its me Damonz, here for my 6th @splinterlands fan art. This is what I've been working on for the past two weeks 😄.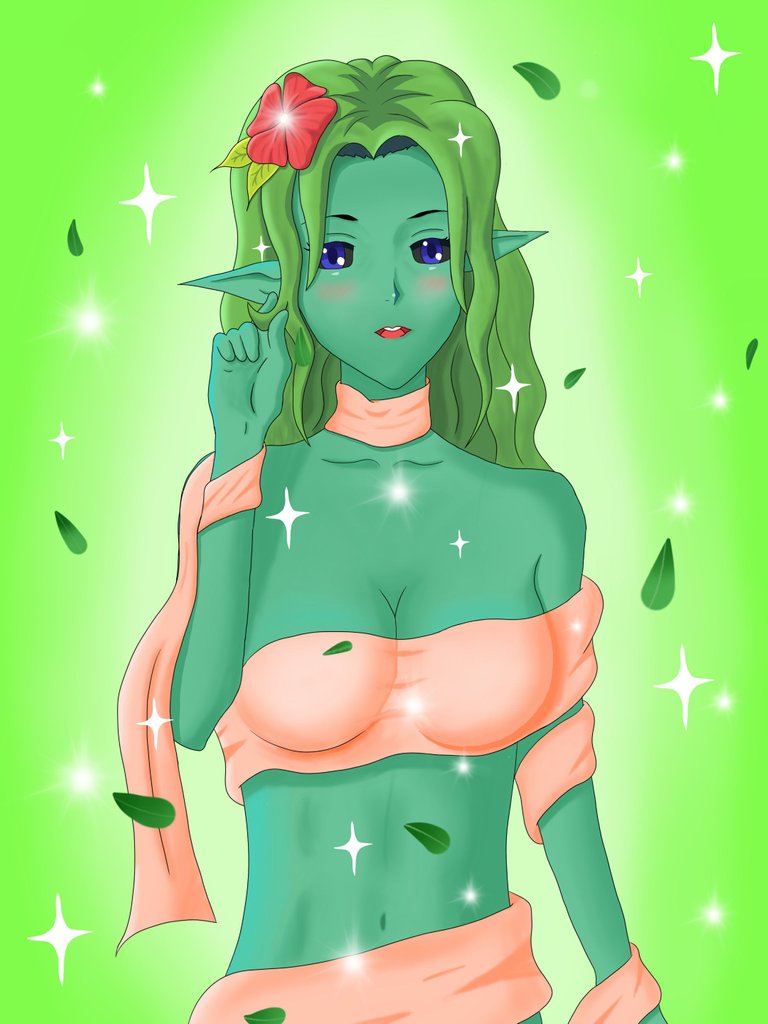 I choose to draw the tank healer of the earth unit Wood Nymph because I saw that she is quite famous in splinterlands weekly fan art contest. Thats why I think that, why dont i give it a try? Hehe
As usual, it took me 2weeks to finish my art because you know, Im just practicing hehe. But even though Im just practicing, I want it to look good, that's why it took me 2weeks to finish it 😄.
Now lets go and know something little about her 👇👇👇
Lore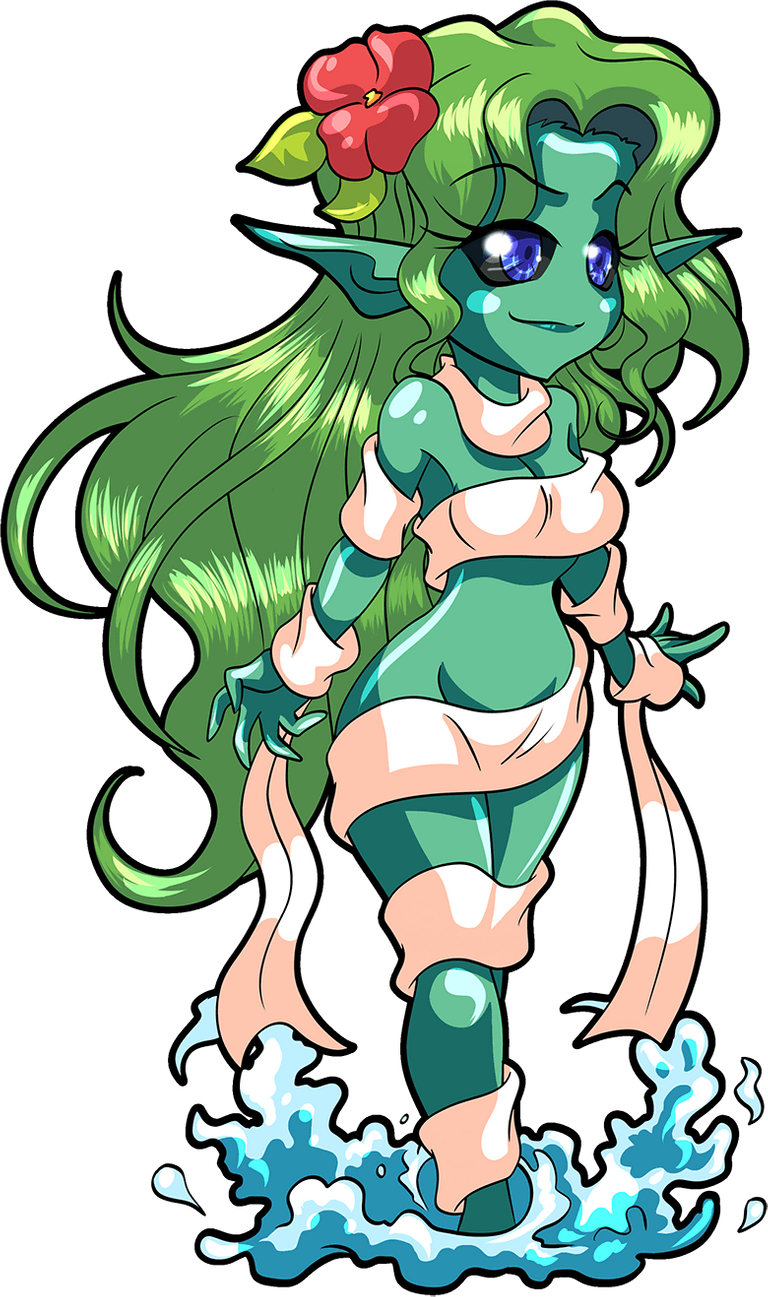 A peculiar new bud appeared at the tips of the highest branches of the Elder Tree. The animals living in the tree watched as the strange buds grew, and in a matter of days, burst open. From each bud zoomed forth a tiny sprite. These Wood Nymphs quickly scattered around Anumün in a frenzy of mischief.
Procedure
Sketch/Outline
As always, I start in making an outline.
| | |
| --- | --- |
| Step 1 | Step 2 |
| | |
| --- | --- |
| Step 3 | Step 4 |
Coloring
Coloring time, puting a base color in every part that corresponds to the original image.
Face Details
Next Im gonna do are the details on the face, the eyes, nose and mouth. I watch youtube tutorials to do this hihi.
| | | |
| --- | --- | --- |
| Eyes | Nose | Mouth |
| Step 8 | Step 9 | Step 10 |
Shadowing/Highlights
Now for shadowing, I start in the face then hair all the way to the bottom part.
Background
I cant came up of an idea of the background so i just copy the background of the card.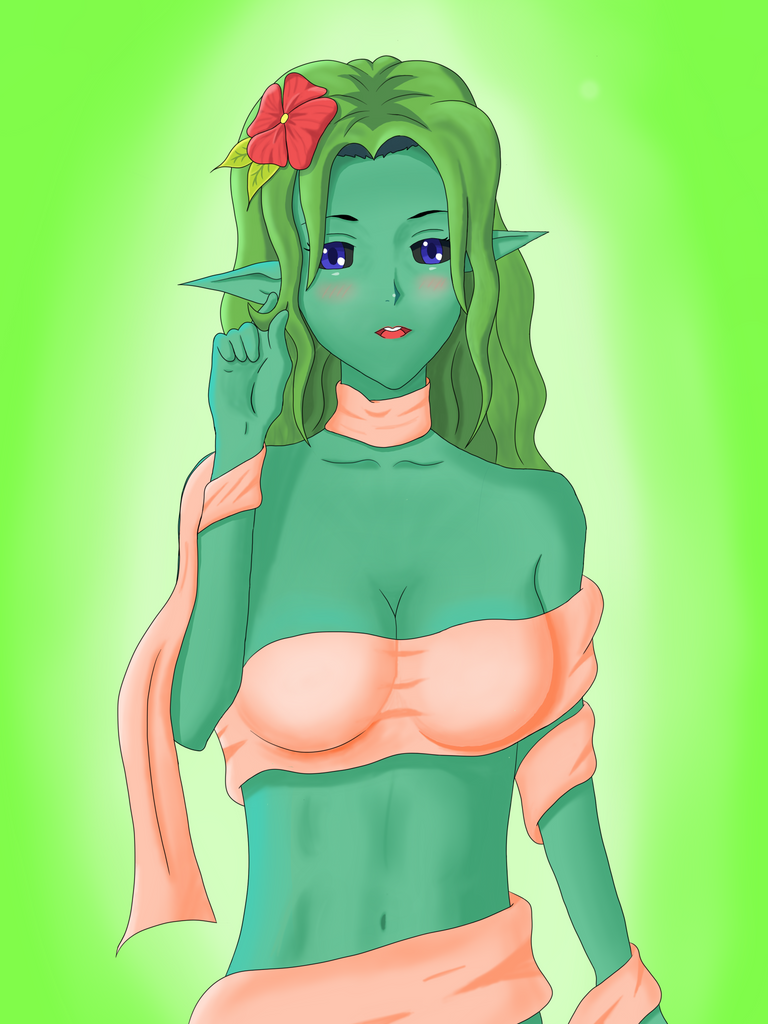 While doing this, it gives me an idea of putting a falling leaves on it, so i downloaded a png file in google.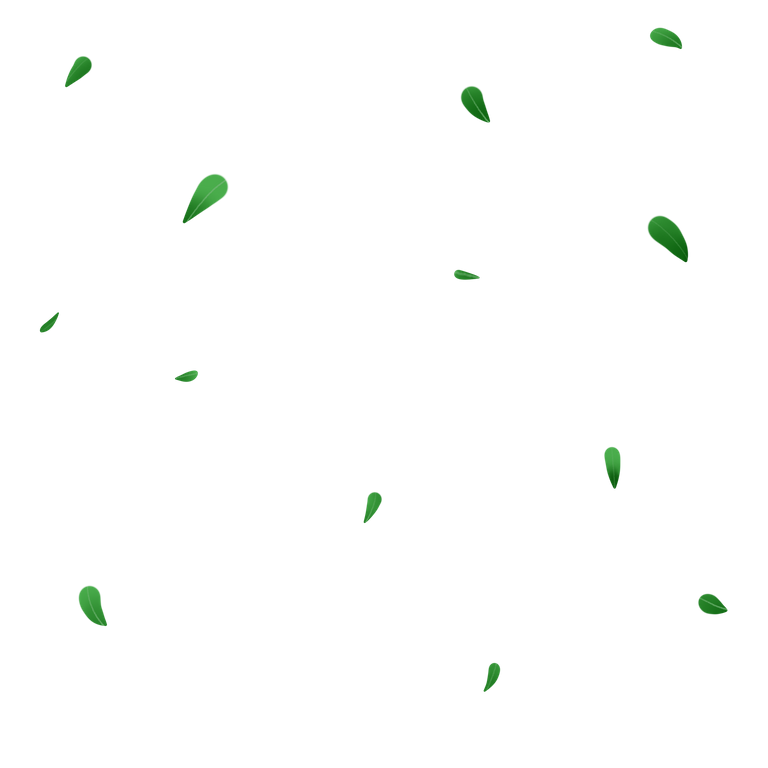 Image source: Falling Leaves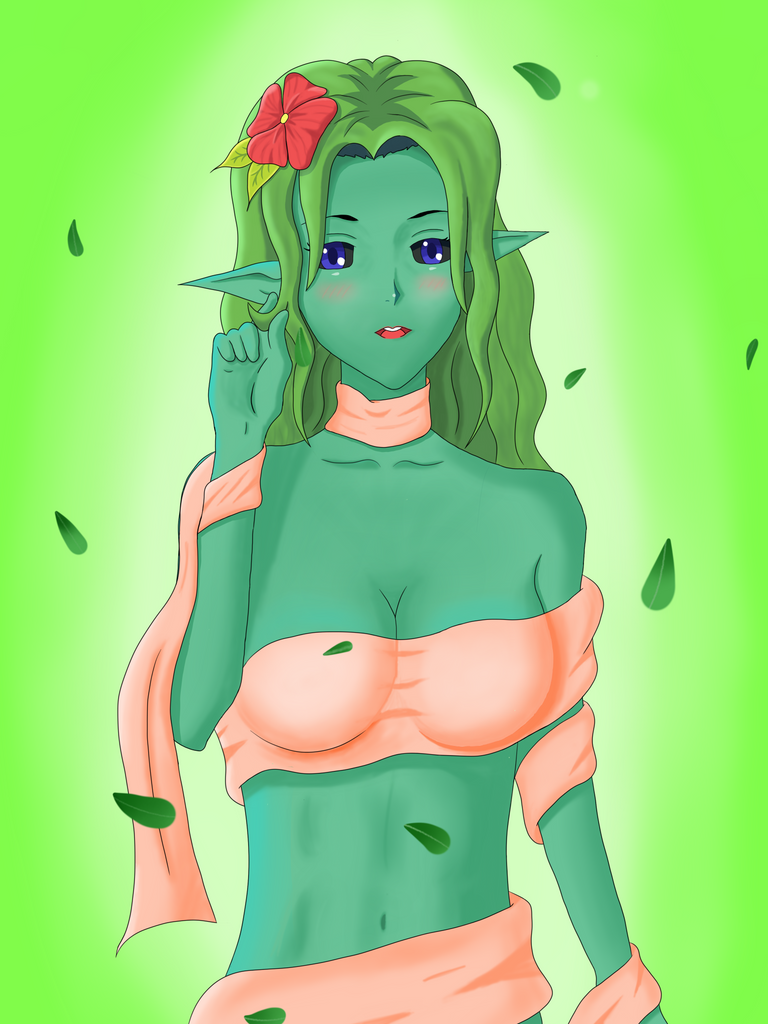 And last but not the least, I added some sparkling effects on it.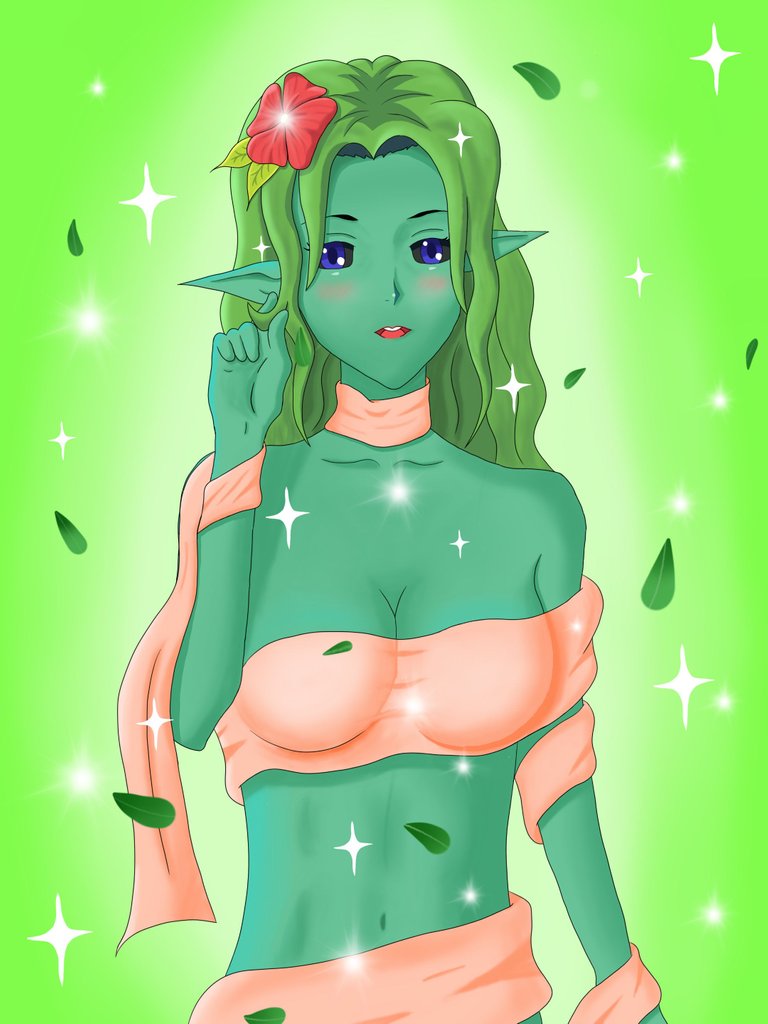 Final Output
And here it is, the final output of my art.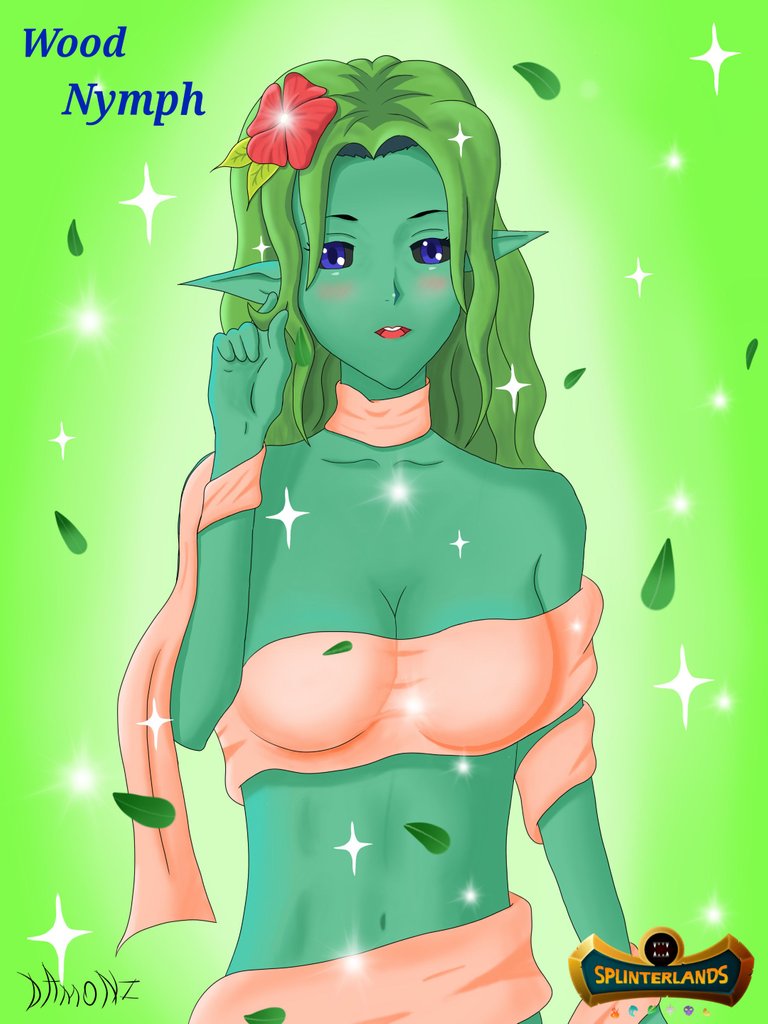 GIF File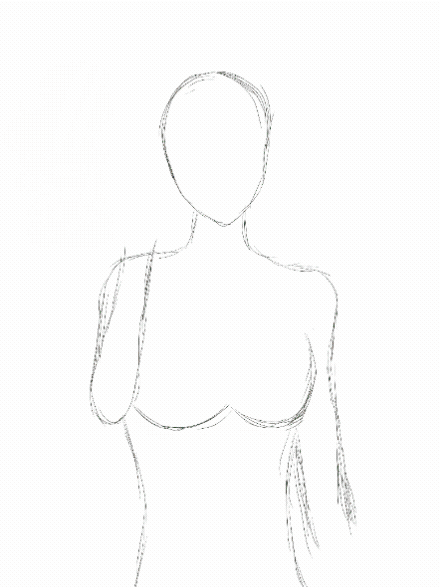 And thats it, hope you like it. Always remember, be happy and make it a habit, Damonz is my name, and Splinterlands is my game. Have a good day everyone!🎙️... STAR FM!🎵 😂😂😂 ✌️👋
---
---