Splinterlands Art Contest! // Week 162 // Hungry Sand Worm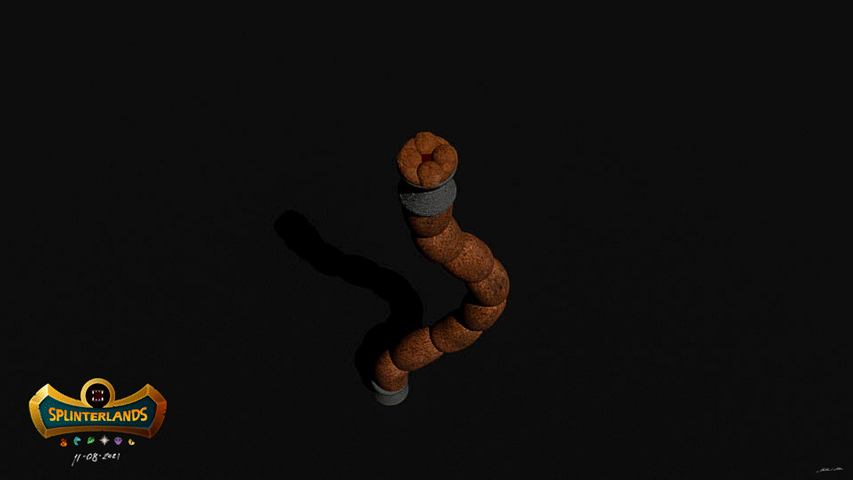 ​
Looking for its prey, a hungry sand worm was spotted stretching its mouth wide open, showing its numerous sharp teeth. What a frightening yet magnificent sight!
​
Hello everyone! I am proud to present to you my entry for this week's Splinter lands Art Contest entitled "Hungry Sand Worm".
​
This is my second attempt in creating an animated three-dimensional (3D) digital artwork. The first one was a success! It was my third entry and finally I was chosen as one of the winners! Thank you every one for your appreciation and support! I also want to thank Splinterlands. More than the prize, I am extremely grateful that my artwork was chosen as one the the best during last last week's event!
​
For this artwork, I have chosen Sand Worm as my model due to its simple body frame and overall features. This way, I will be able to a lot more time in improving my skills in animation rather than in modeling since that was my focus on my previous work.
​
As a model, Sand Worm is very versatile that's why ideas came flooding during planning stage. However, due to some mistakes made along the modeling process, desired animation flow and sequence have not been achieved. Despite that, from my perspective, I was still able to make improvements when it comes to animation in this artwork than in my previous work.
​
Medium and Software:
Hardware: Personal Computer Unit
Software: Autodesk Maya, Adobe Photoshop CC & Adobe Lightroom
​
Step-by-step:
​
This is the step-by-step process on how I was able to create my animated 3D artwork:
​
The first thing I did was to conceptualize on how I would want to present my art. The general idea was to create an animated clip making the Sand Worm emerge from the ground showing a scene similar to its image on the official Splinterlands card and make it burrow itself again back to underground.
After this, I started modeling the Sand Worm. The first thing I did was to create one of its teeth.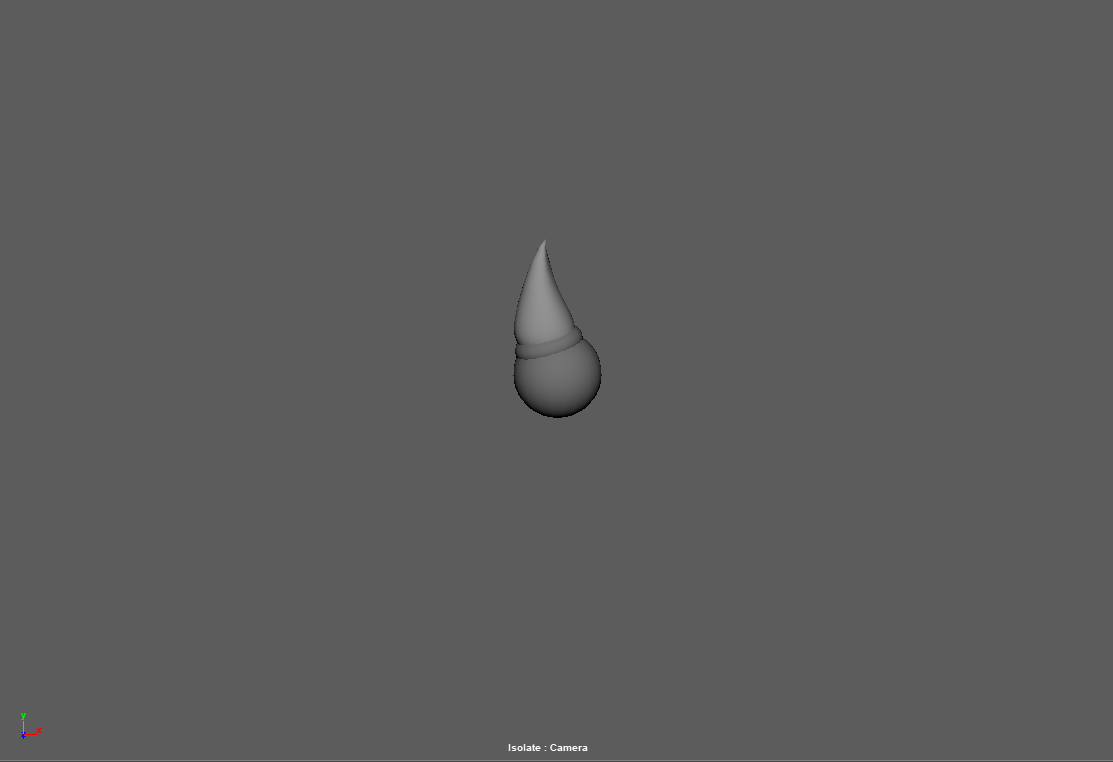 I duplicated the tooth and created the outer portion of its mouth.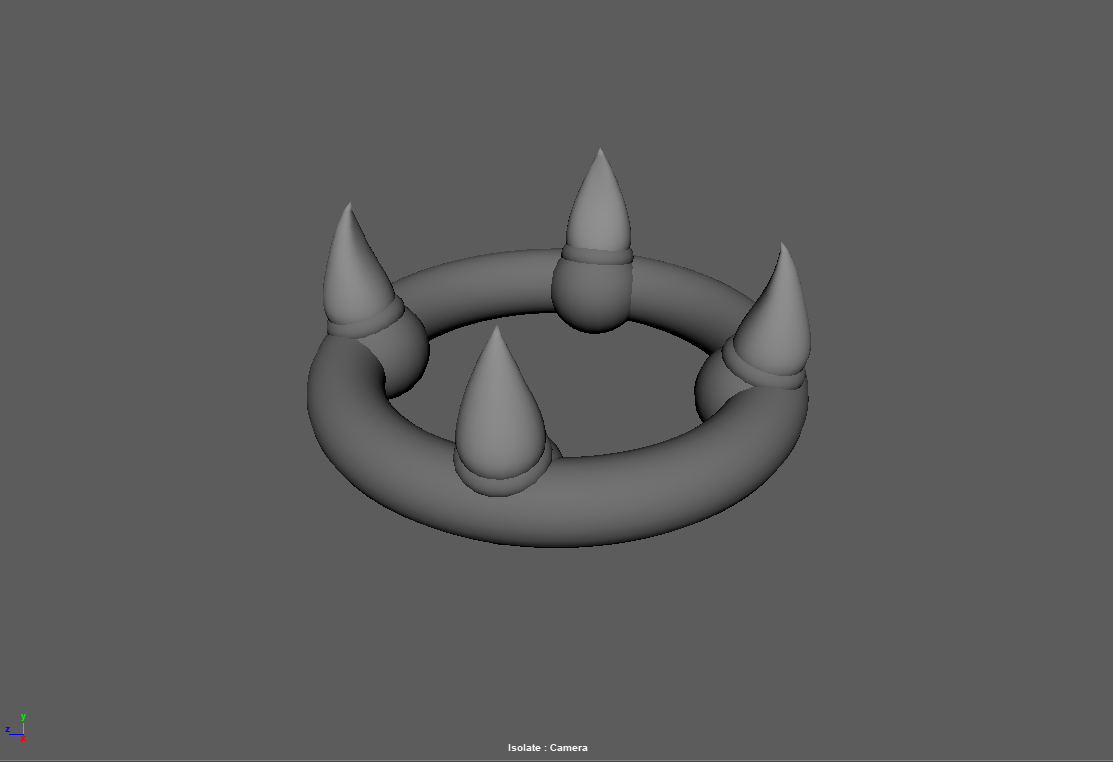 I created the part connecting the mouth to its main body. Since I m not familiar with the specific parts of worms, I decided to call this its "neck" for easier identification.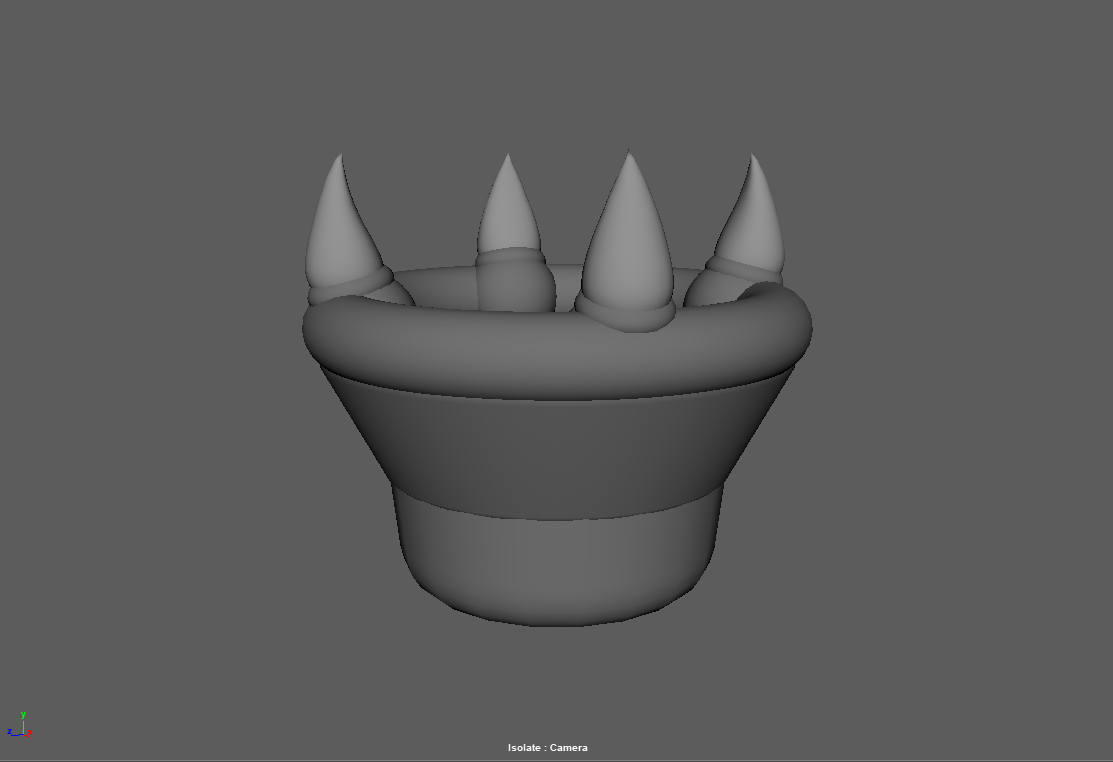 Then I created the inside portion of its mouth.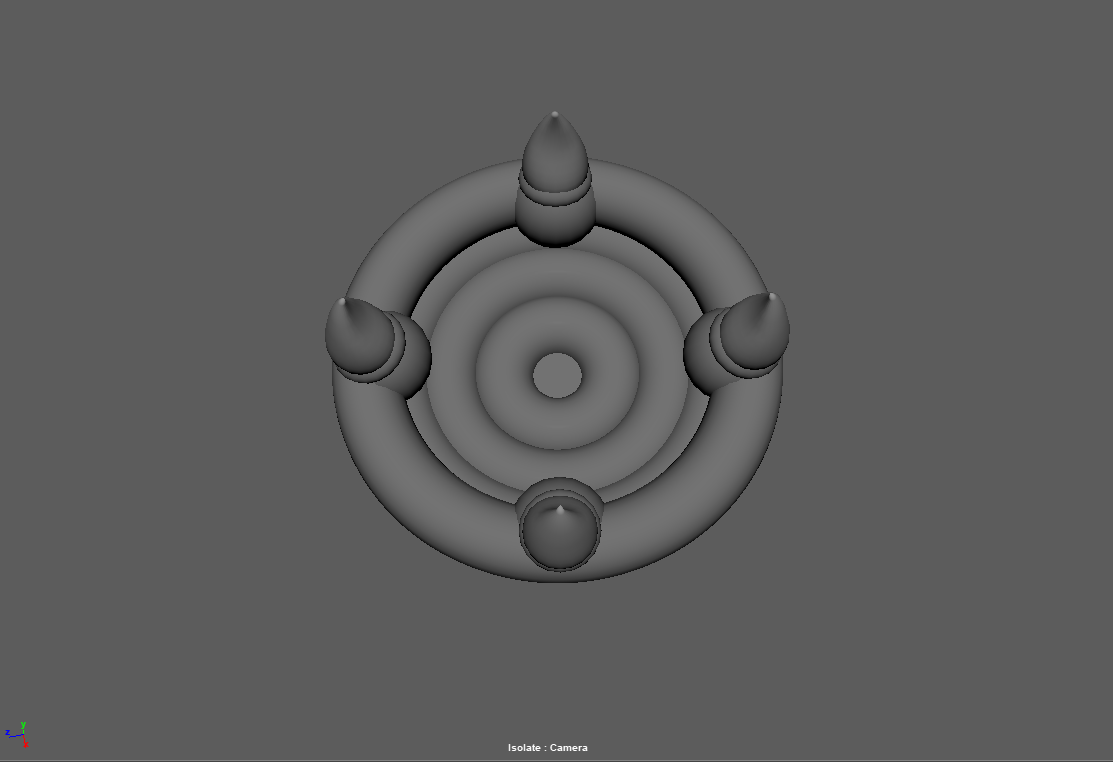 I copied the tooth created earlier and made it smaller. I duplicated it for multiple times and used them as the teeth inside its mouth. With these, the model for the "head" is finally completed.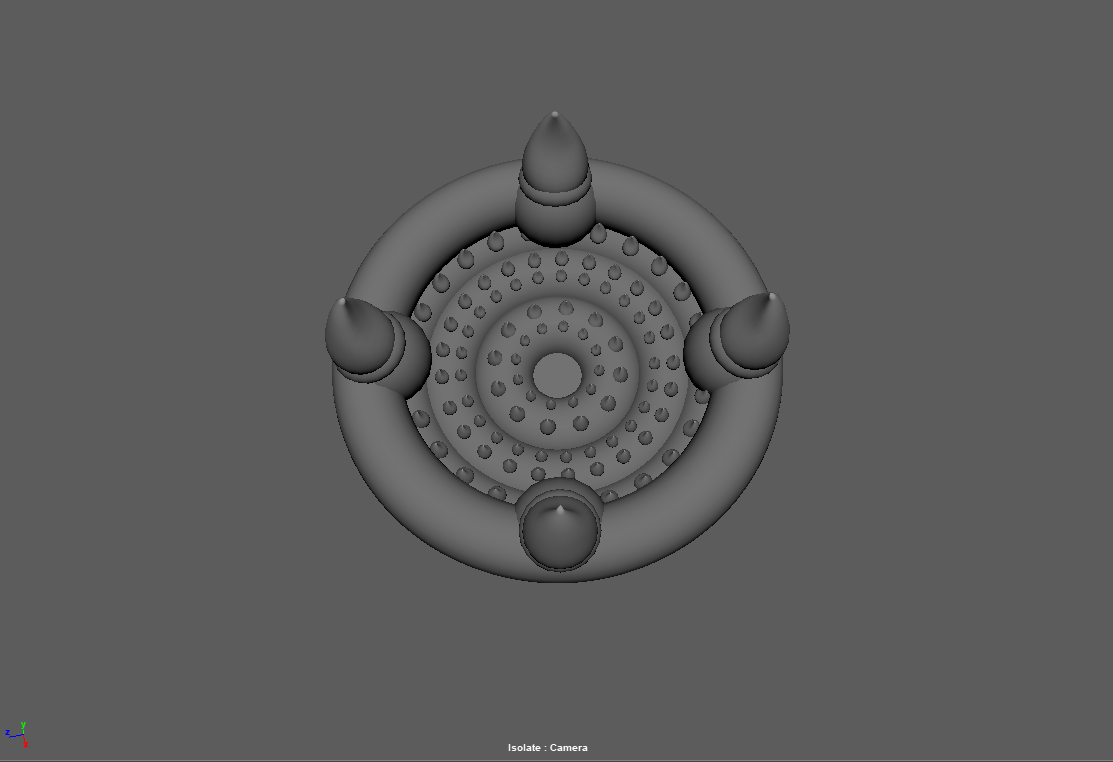 After thinking for a while, I realized that making the sand worm emerge and burrow itself back to the ground with its mouth opened the whole time is kind of plain. That's why I decided to make it emerge with its mouth closed, open its mouth while it is airborne, and close it again before going back underground.
That is why I transformed the recently created head into another one with its mouth closed.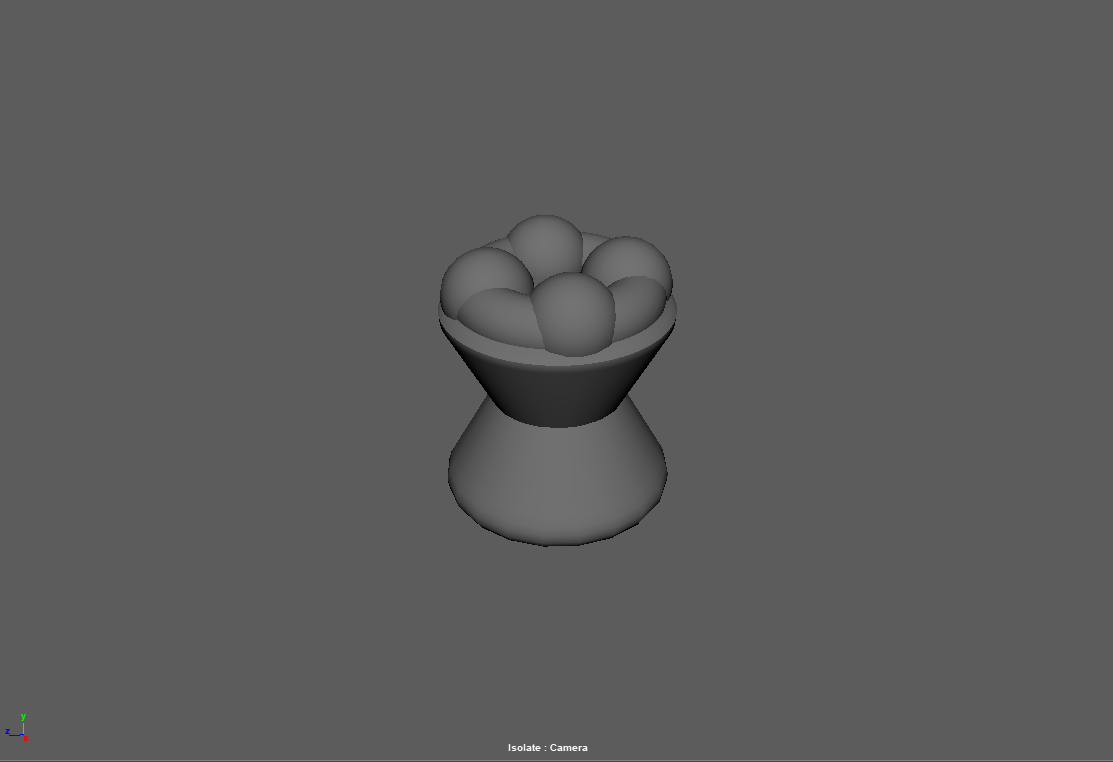 I created an animation on how it will be opening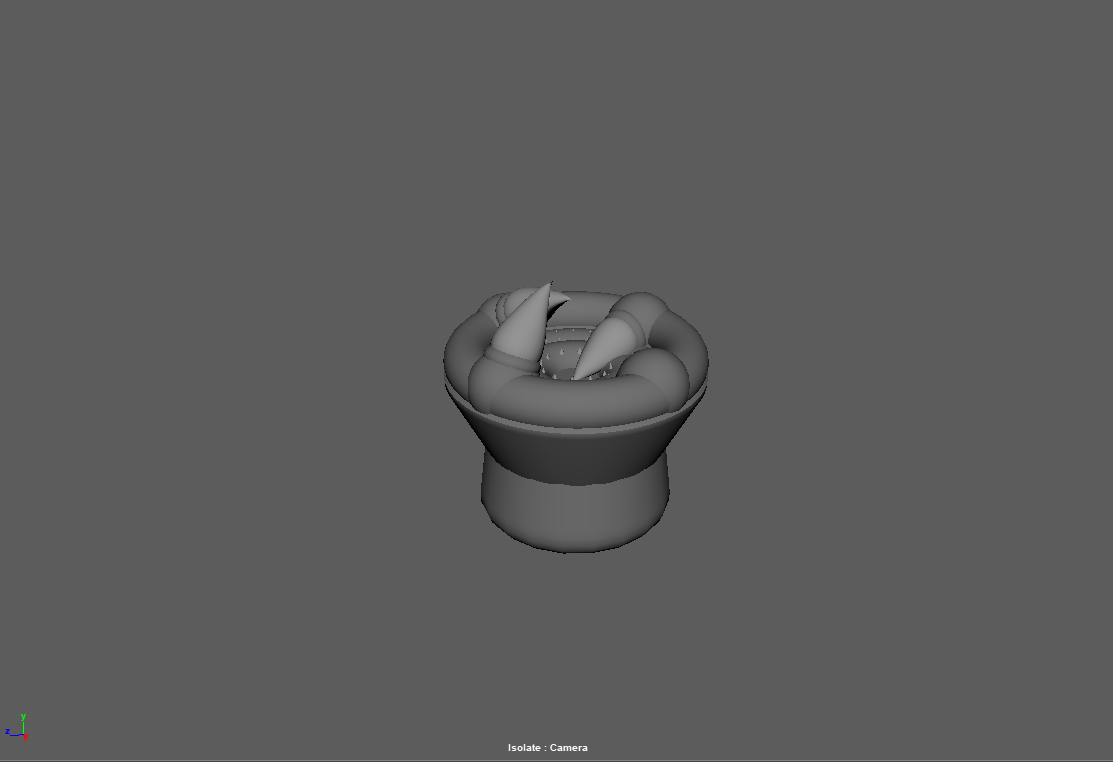 its mouth and closing it again.
After that, I created its body and duplicated the "head" with closed mouth, placing it at the other end to serve as the "tail".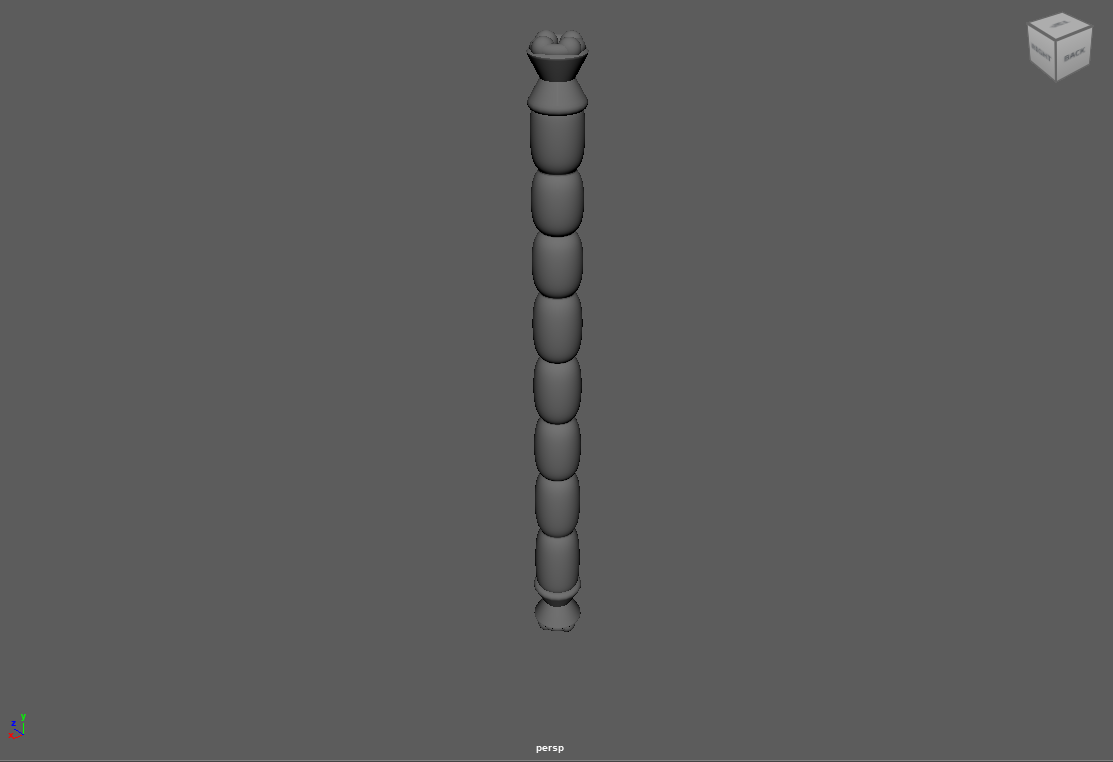 Then I transformed the model into the scene it was supposed to show. However, moving and rotating the model was causing them to distort. I probably missed something during modeling. Due to this, I have to create another scene that will not cause any problems with the created model.
Instead of making it emerge and burrow itself back, I decided to make it static, just holding itself on the ground surface showing a scene similar to its image on the official Splinterlands card . However since the animation for opening and closing of its mouth will be retained.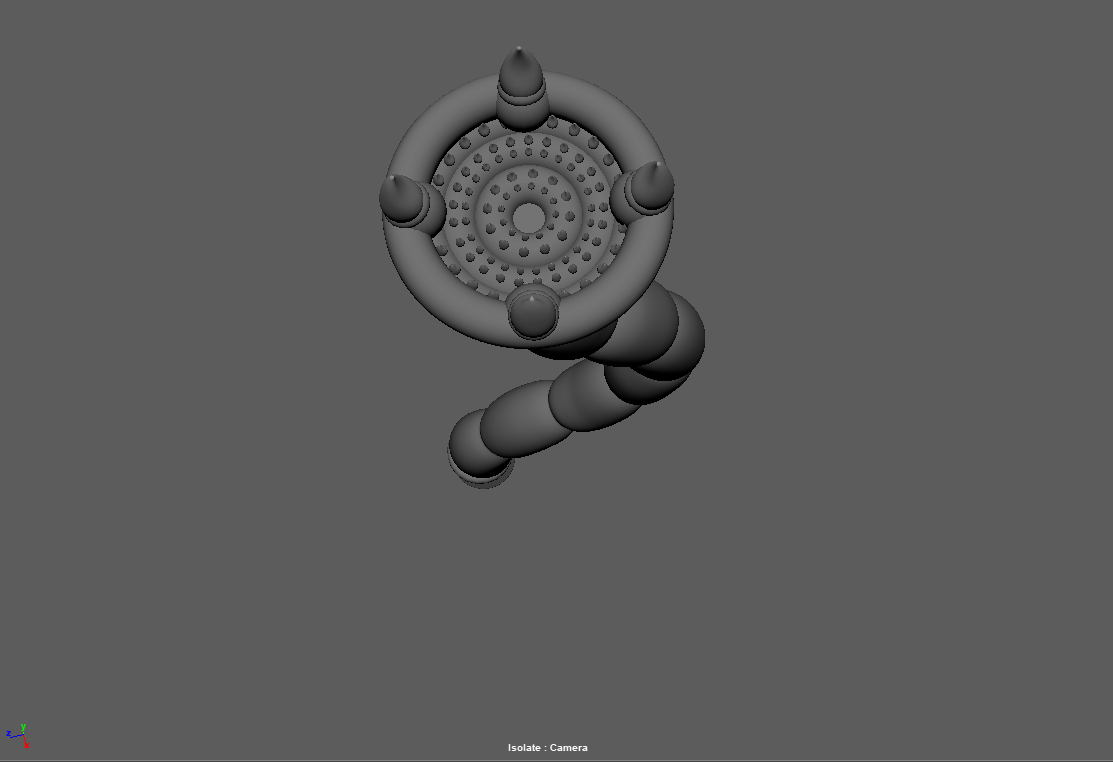 At this point, the model and the scene was almost done. To finish things up, I assigned materials for the mouth, interior of the mouth, neck, body and tail. I also created a plain ground, assigned lighting, and played a little with the camera view. This final step completes the "Hungry Sand Worm". The final output is as displayed at the first part of this post.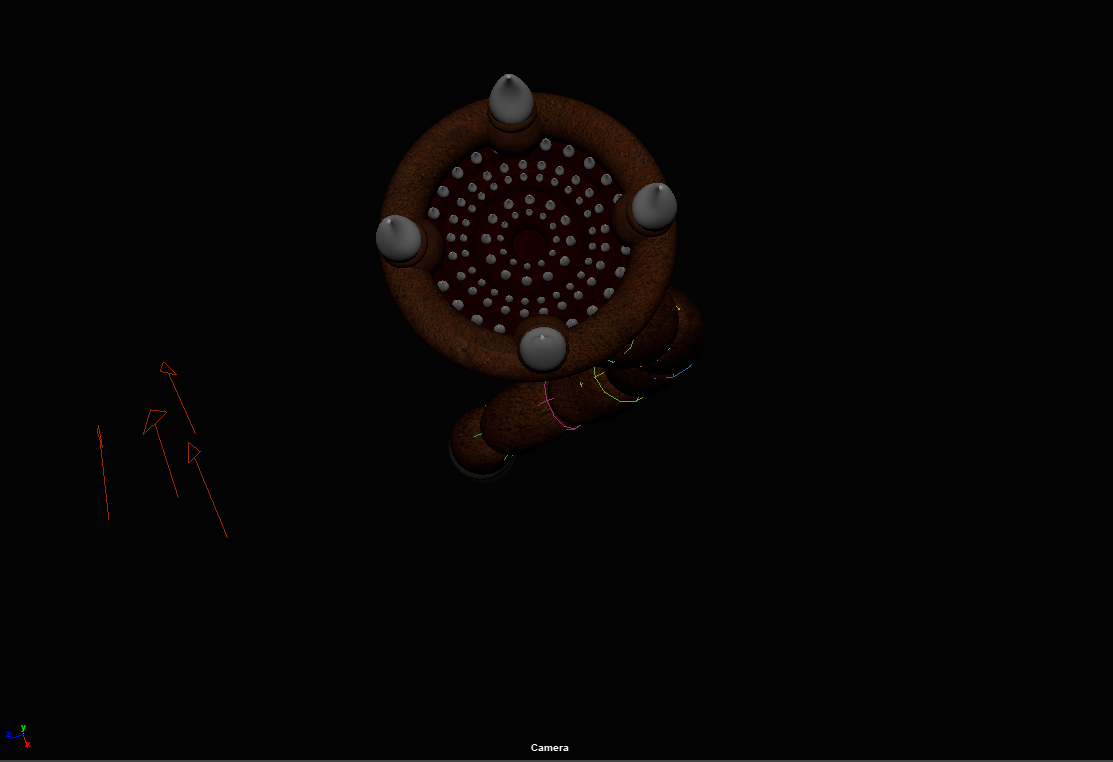 Once again, thank you for taking your time in reading this post. If you are interested on my other works, you may visit my account. I would greatly appreciate it if you would follow me or share my post. You may also comment your ideas in the comment section.
I guess that's it for now. I hope to see you again on my next post!
​
Reference:
All external texture materials used are licensed under CC0 from polyhavens.com. If you are in need of textures or HDRIs, or just simply interested, you can visit their site.
---
---