Splinterlands - Season End: Two Epics and a Gold
The Season has ended and everyone is now claiming their rewards. I always look forward to opening the Loot Chests at the end of the season and for each Daily focus for that matter to see what rewards I was able to add to my collection.
This season was no exception. Last season I was able to get 55 chests but this season I was only able to get 52 Silver chests. Three short of last season. Granted the season was a day or two shorter but I felt like I did not do as good since I did not get as many chests.
I started opening my loot chests and was very happy when I received my first Epic card in a long time. It was the Lava Launcher. And then a few chests later another epic. This time it was a Djinn Chwala.
This was the best season end opening I have had for several seasons. I was very happy and I still have about 10 more chests to go. Would I get anything else nice?
Then it happened. One of those new cards turned over that I did not have, a Dhampir Infiltrator. I was in the middle of saying "Nice" then it turned to Gold. Way Nicer. My first Gold card in four or five seasons. I was beside myself doing a happy dance.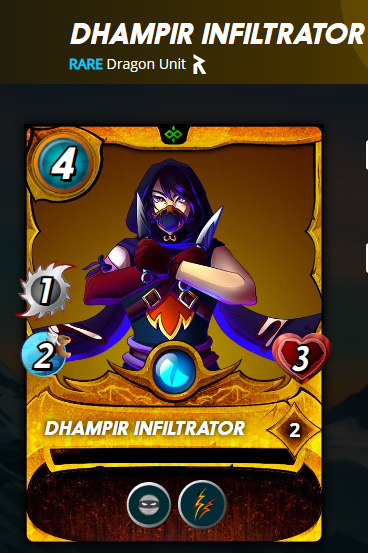 Here are all the rewards that I received from my loot chests. This should help me not to need to rent as many cards to stay in Silver II for another season.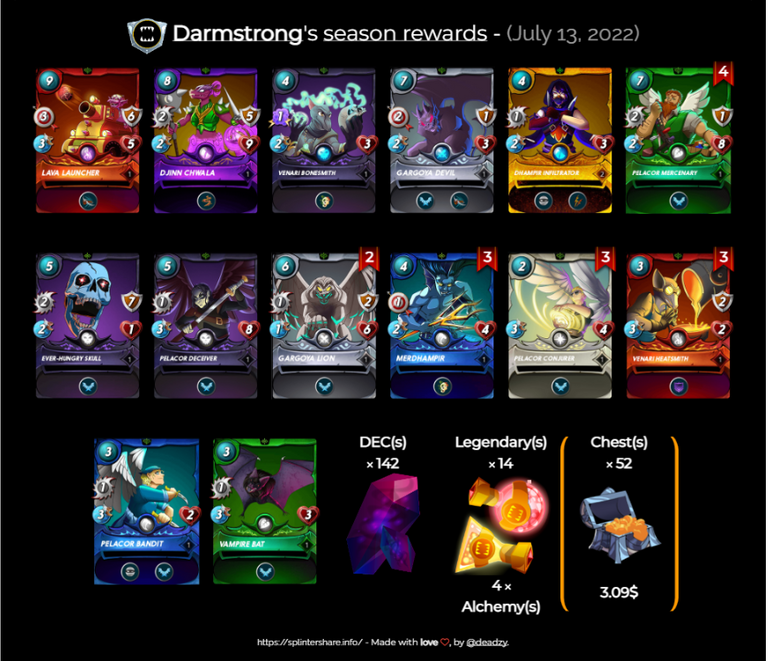 The above card summary is run from https://splintershare.info/
Season End Performance
I run my season end report from this site: https://kiokizz.github.io/Splinterlands/seasonReportCard
I was able to have a season high rating of 2582 which was 300 points higher than my high from last season.
My win/loss ratio was 1.41 better than my 1.21 from the prior season with 192 wins and 136 losses. Due to the shorter season, I was not able to get in as many matches.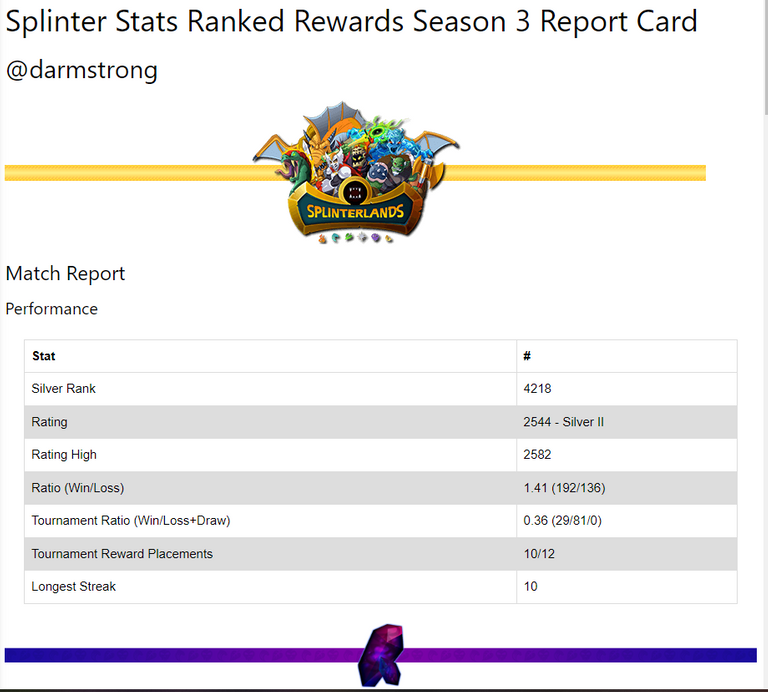 Season End Ranking
I finished the season with a rating of 2,544 up over 500 points from last season rating. Due to this, my ranking jumped to 2878 from 11,977 in the Silver League season over season.
I was able to have ranked battles 328 times which was 64 less than last season. My total wins were 192 down from the 215 wins of last season. This resulted in a 58.5% win rate compared to the 54.8% win rate I had last season. I would like to have a season where my % was greater than 60%. Maybe that will happen this next season.
Tournaments
I was not able to enter as many tournaments as I did last season however I still did well. Come to think about it the below report of fees is way over stated. I am glad it shows (estimate). The fee amounts were for the higher entry fees. I entered most of them at the first of the season when I was in the Bronze League. I did notice moving from Bronze to Silver the entry fees increased but by then I was already entered in most I participated in.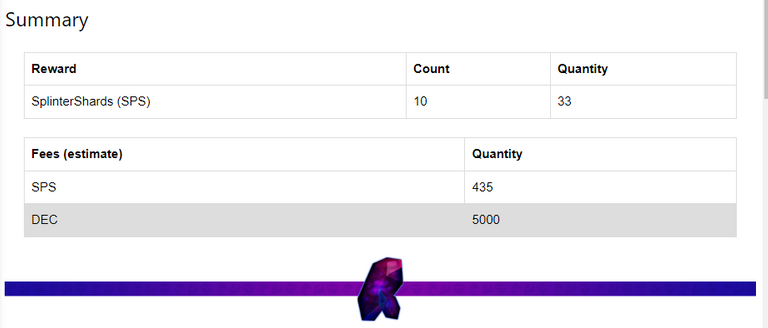 This season I did not place as well in the tournaments as I have been doing in prior season. But I did get my entry fee back in all but one of them.
Rented into Silver II
I did rent enough cards to be in Silver II. I did this so that my points earned for both Season and daily focus would not be capped at Silver I. The good part is that I earned 119 DEC from ranked matches to cover the 73 DEC it costs for renting into the higher tier.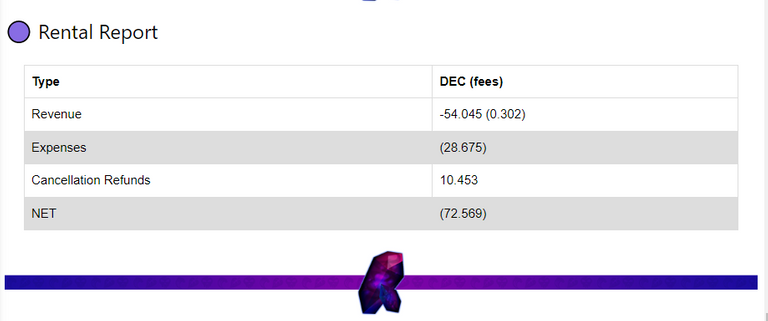 So the renting washed out with my ranked DEC match winnings however due to getting more points, I was able to get more chests. More chests equal more cards... I was able to have rewards totaling 1617 DEC and 1500 credits.


---
If you have not started playing this exciting Play2Earn game, you should start. Here is my link to sign up:
https://splinterlands.com?ref=darmstrong
Posted using Splintertalk
---
---