Splinterlands - Advancing to Gold League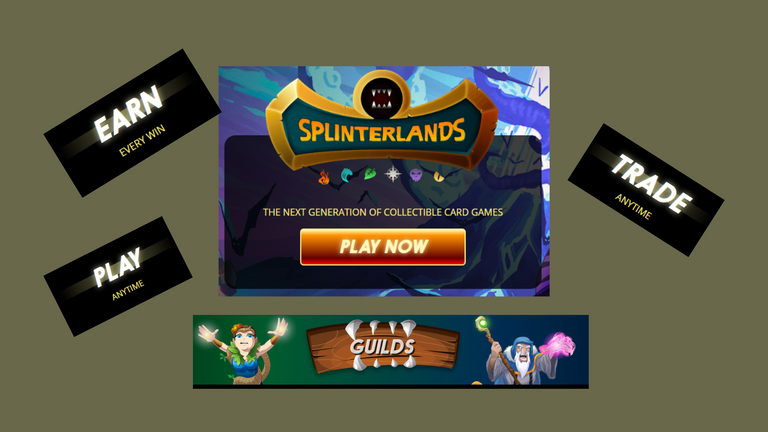 Splinterlands is a game where you own your cards, earn from having fun and can trade your buy or sell your cards to other players.
At the start of each season in the Splinterlands game, your stats are reset based on your prior season rankings.
Currently I am always reset to the Silver League and have to fight myself back into the Gold League. Well, I finally made it back.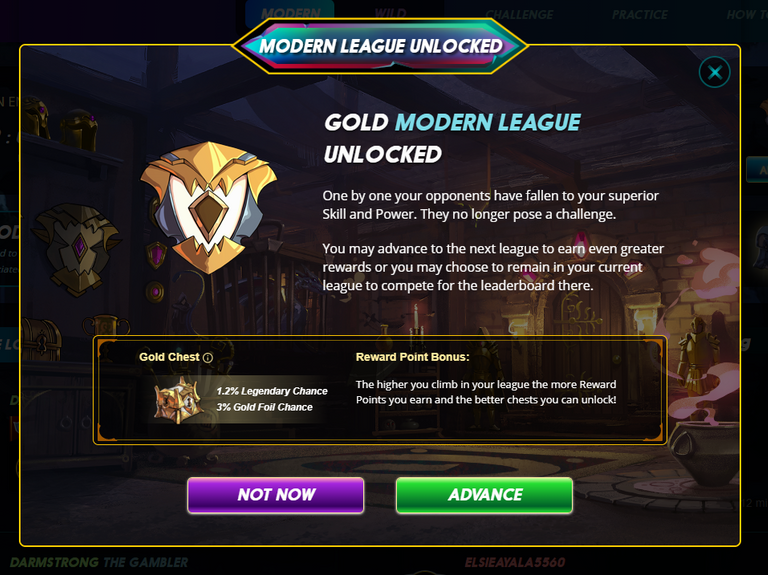 I focus all my battles in the Modern format because I feel that if I spread myself between both Modern and Wild, I would not be able to get as high in the league. It has taken me the first four days of the season to get back to Gold but during that time I have earned 16 End of Season Gold Chests.

It is not only how well you fight but also the level of your cards and how much collection power you own that allows you to advance between leagues. To be in the bottom tier of the Gold League, Gold III, you need to have a minimum of 1,900 rating and 50,000 collection power.
My last match win gave me enough points to move my rating up to 1,901 opening up the Gold League for me. As you can see in the below screen shot, at the end of the season your rating will reset. I ended last season in Gold I so mine reset to 1,600 which was in Silver League, Tier I.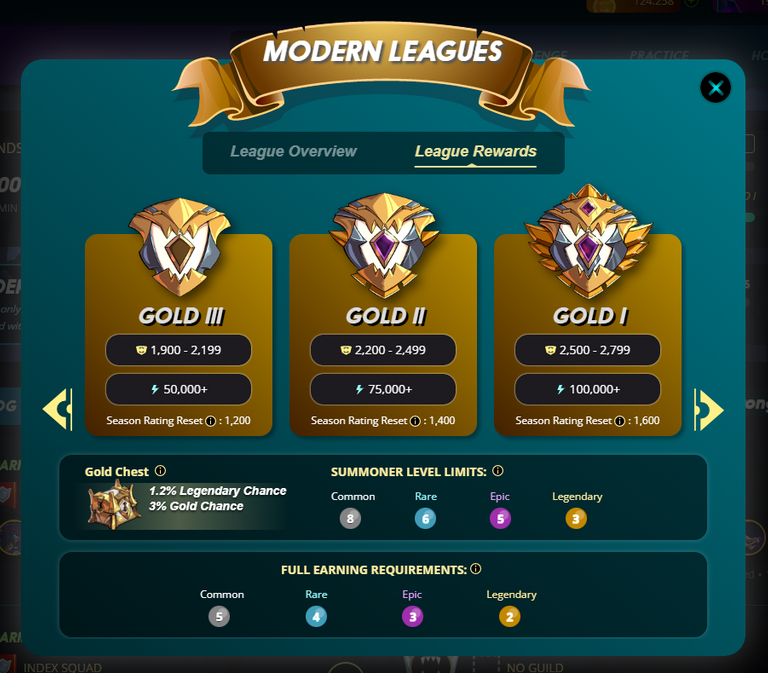 Even though I am new to the Gold League, I am ranking 1,711 in rating with 174 battles. 83 of which were wins with a max win streak of 7 matches. I am a long way from earning a reward from my rank within the league but I like looking at this to see if I can improve upon it each season.

The league you are in determines how much you are rewarded with each win. Bronze is the lowest league that you get rewards followed by Silver then Gold. If you can move up from Gold to Diamond League you can have even higher rewards with each win.
The higher you get in each league you are matched against players with better and better cards. I do not yet have enough Collection power to get into the Diamond League. I would need to have over 125,000 and I only have 115,000 currently so once I get another 10,000 collection power I would be eligible to advance to gold based on collection power.
However the other requirement is rating. You need to have a minimum rating of 2,800 where I just now got 1,900. It would be very difficult for me to move into the Diamond League and win any matches since I have not leveled up my cards to those levels of the players that are currently playing in those leagues.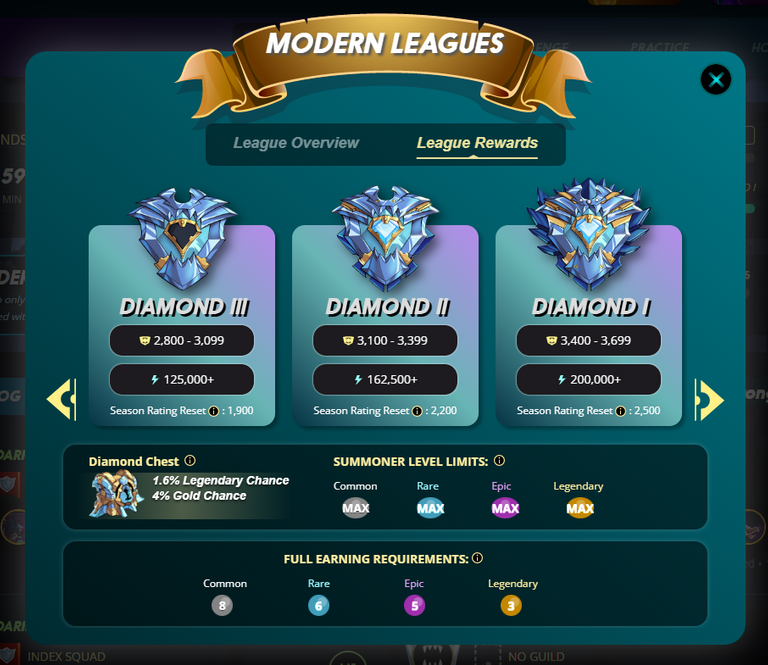 It is a very fun game to play, here is a link if you would like to give it a try:
https://splinterlands.com?ref=darmstrong
Posted using Splintertalk
---
---