Thank You Splinterlands - 5 Years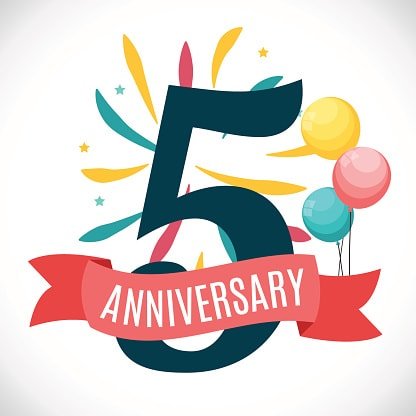 Time Flies
In these 5 years I've:
Learned about Crypto
Made many friends
Witnessed people make more money than they could've ever imagined
Participated in a platform that started from an idea and blossomed into a fully integrated ecosystem
And most importantly, I've had fun
Thank You
My parents raised me to always say "please" and "thank you". Sometimes I forget this lesson. I noticed others do as well.
I know the Devs of Splinterlands spend a significant amount of their life into making our game amazing. Both @yabapmatt and @aggroed have done so all along.
For 5 years they have endured the ups and downs, and dealt with successes and failures in an honest and respectable way. They've not only communicated, they've listened to what we have to say. In short, they've demonstrated they care.
They care about success yes, but they also care about the people too. I've seen a lot in my life, and couldn't be happier with the "heart" of the organization.
We as a community don't realize how lucky we are. We forget where we've come from, and don't fully understand where we're going. Appreciation is lacking on many days by all of us, sometimes we are blinded by the salt in our eyes. However, I'm thrilled to be here and have this opportunity to make both money and friends, while at the same time having fun.
Many times I forget to say thanks, but this time I'm remembering.
Thank you Splinterlands for blazing a trail forward and letting us ride along
---
---