Splinterlands Art Contest! // Week 174 // The Earth Queen // @dedman19
Hello peeps! This is actually my very first post and my first time entering the Splinterlands Art Contest! Been playing Splinterlands for months now but just started exploring this platform.
So a quick introduction about myself, Hello I am dedman, a computer science student yet an aspiring VFX Artist, Video Editor, Graphic Designer and a gamer (both blockchain / p2e games and online games) from the Philippines. I have a passion doing art in different mediums and of sorts.
Going back to my entry, here is the queen itself, Queen Mycelia! I really really love this card, I mean who doesn't? This is originally a traditional art done on a kraft paper with pen and colored pencils then I transformed and edited it digitally.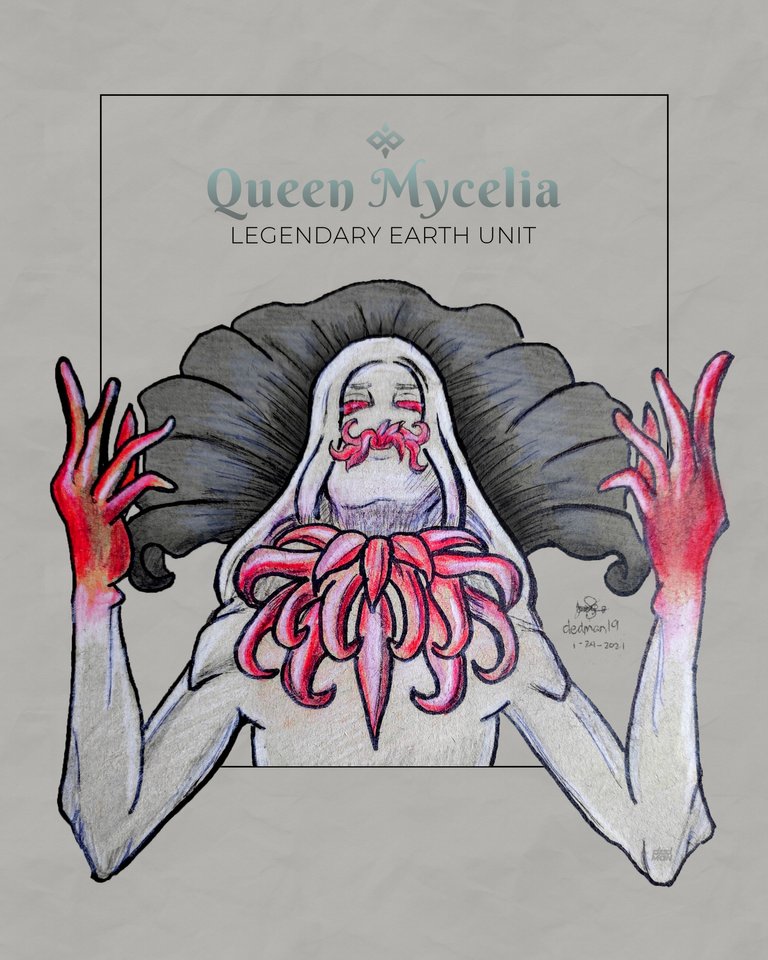 Here are some of my progress shots:
Medium and tools used: Traditional (Kraft Paper and Colored Pencils), Digital (Adobe Photoshop)
My Reference (From Splinterlands website):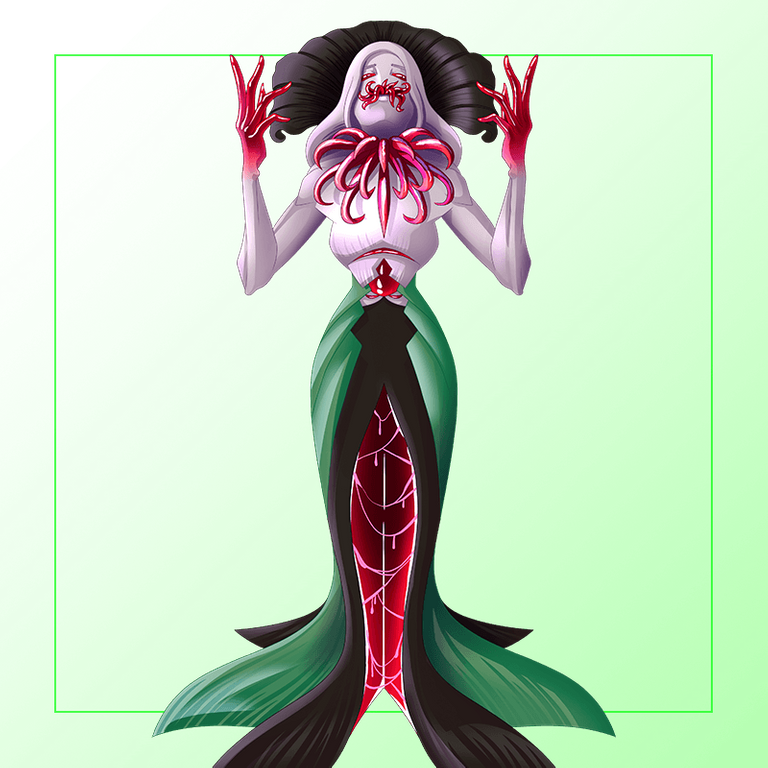 My original artwork, done traditionally on a kraft paper with markers and colored pencils.


Trimmed and cut the art and placed in a new background in photoshop.


Adjusted the colors and lighting.


Finally added the border box and the texts, here's the final look.

*That's pretty much it! I love this experience and I hope you like my art too! Thank you for reading my post and welcoming me in this platform! Hoping for more posts in the future! *
---
---