"Total Annihilation" - Share Your Battle Weekly Challenge - Goblin Shaman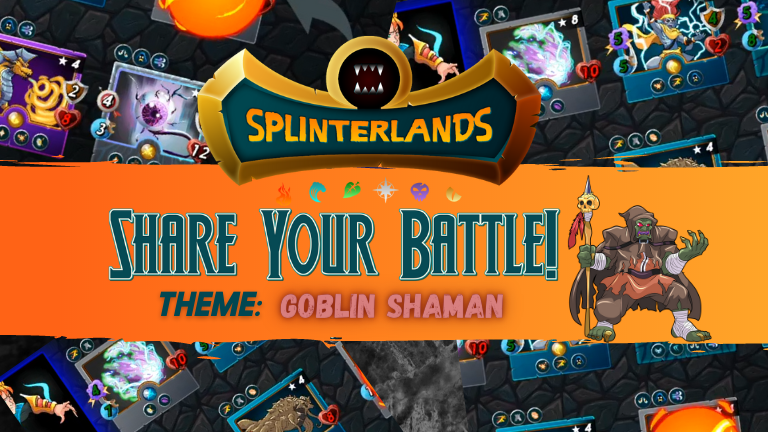 Here is an intensive battle with my Delwyn DragonScale Summoner combined with Fire Splinter and our featured monster this week, GOBLIN SHAMAN , " Old but Gold"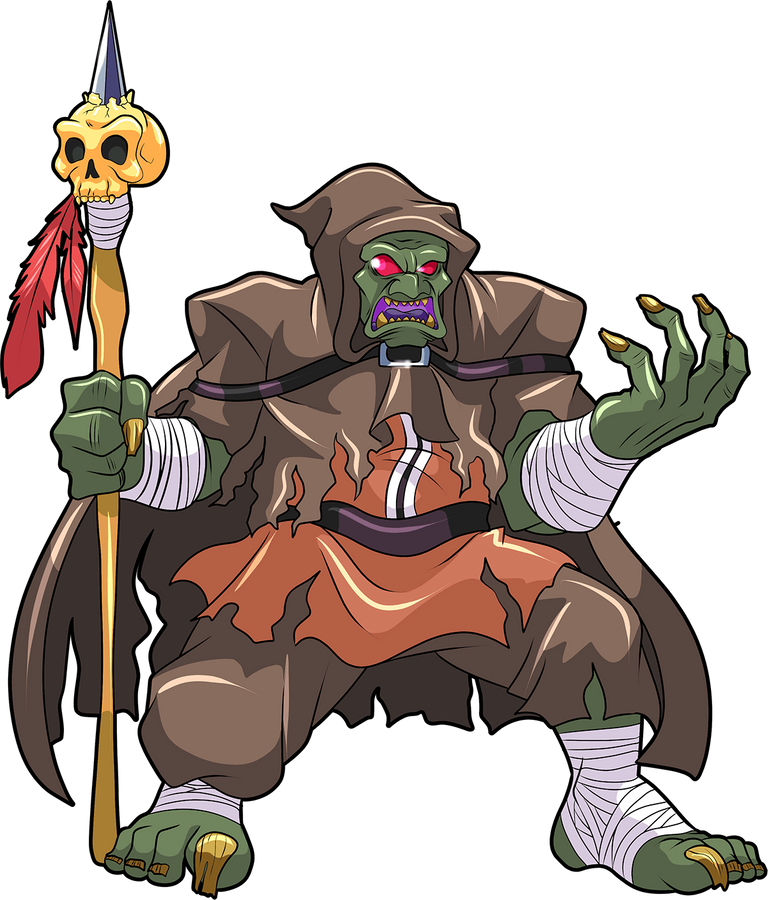 GOBLIN SHAMAN
Edition: ALPHA/BETA
Rarity: COMMON
Element: FIRE
Attack: MAGIC at level 3
Abilities: WEAKEN//SLOW at level 5
Goblins are everywhere in the Burning Lands, but they are all larger and stronger than the Goblins of Anumün. The Goblin Shaman of the Smoldering Forest are especially skilled in slowing and weakening their enemies with enchantments. Many of them can hypnotize with a simple gaze from their blood-red eyes.
Lets see what we got!!!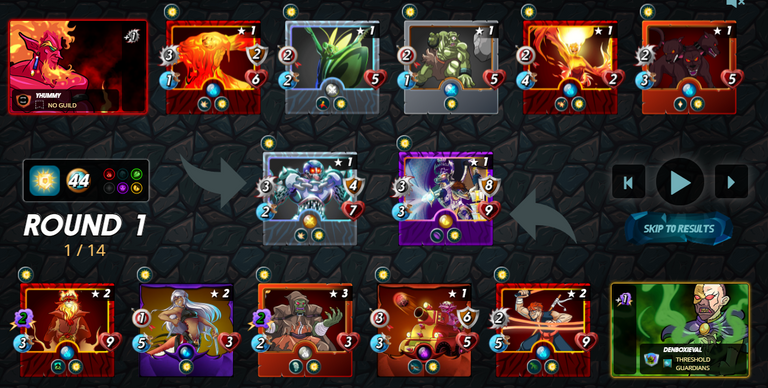 BATTLE'S LINK click to see actual battle's video
The Rule Set:

Line up:
Summoner
Delwyn Dragonscale

The Dark Sorcerer - This is my favorite summoner as it amplify the magic damage and we all know magic hits directly with life disregarding armor which is really painful to enemy monster if used properly.
Monster
Robo-Dragon Knight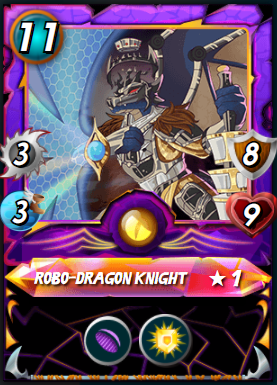 The Mighty Dragon - A tanky dragon that really helps when in first position as with the skill of brilliance any first damage that is done means nothing and reduce magic damage that really helps against magic monster and an armor of 8 for melee and ranged mosnter.
Fineas-Rage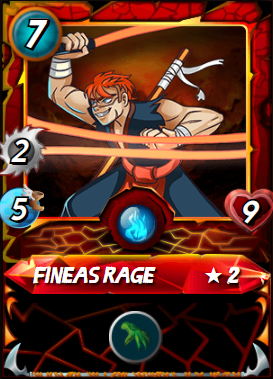 The Martial Artist - A fire monster that has speed of 5 and can attack in second position with a life of 9, it is really a good monster that support the tank as second line of defense.
Lava Launcher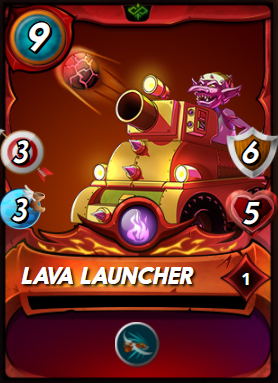 The Goblin Engineers - With the mana of 9 and skill that can attack in first position and a damage of 3 it is really painful for the enemy monster and super tanky as well with an armor of 6, it will survive a heavy battle.
Goblin Shaman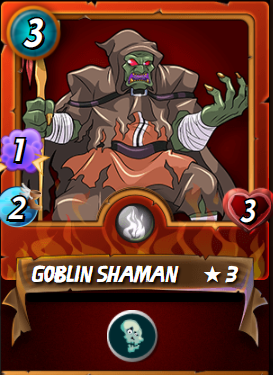 Old but gold - He may be weak but with reduce life to all enemy monster it is very useful and amplify its magic damage it is very painful so you better kill him first.
Naga Assassin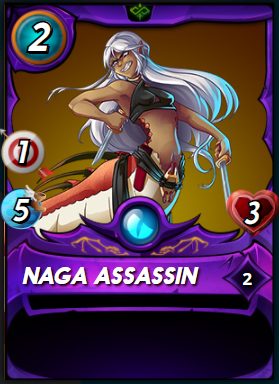 The fastest assassin - My favorite back monster as it really has a good speed of 5 and mana of only 2 ,it was a really useful card especially for sneak monster that will miss most of the time.
Efreet Elder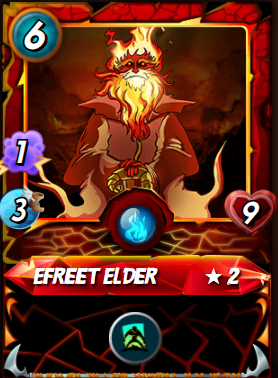 The Last Man Standing - My favorite last man in the back. With summoner amplifying its magic damage and skill that enhances its ability upon being the last man standing , he will surely turn over your defeat to a WIN.
Rounds
Round 1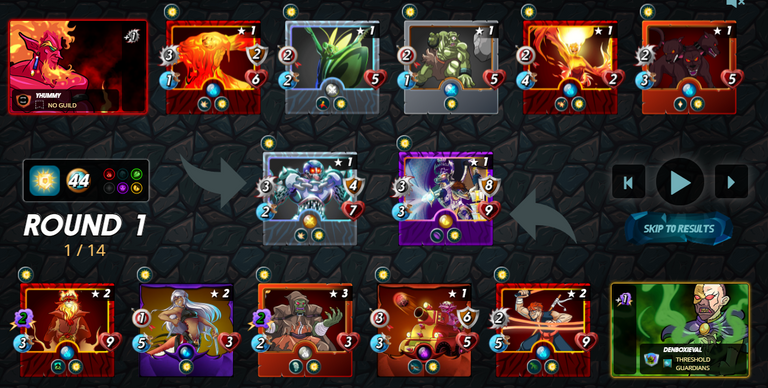 Round 2
Round 3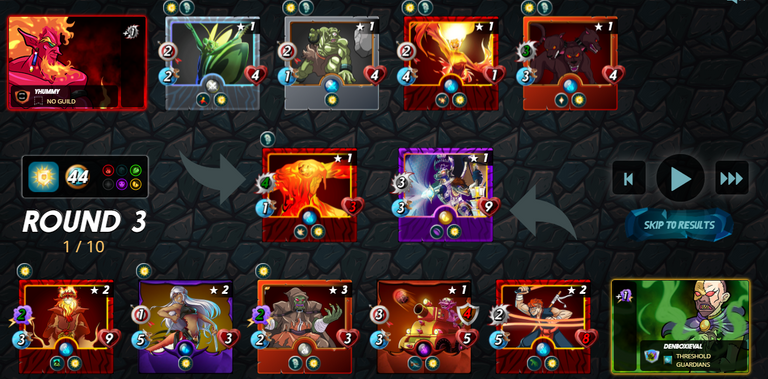 Round 4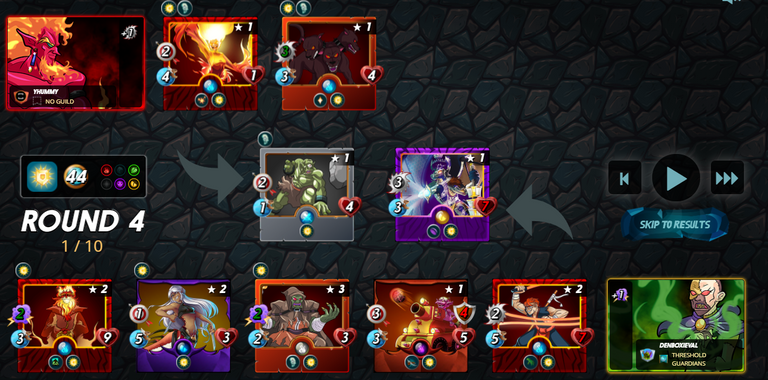 Round 5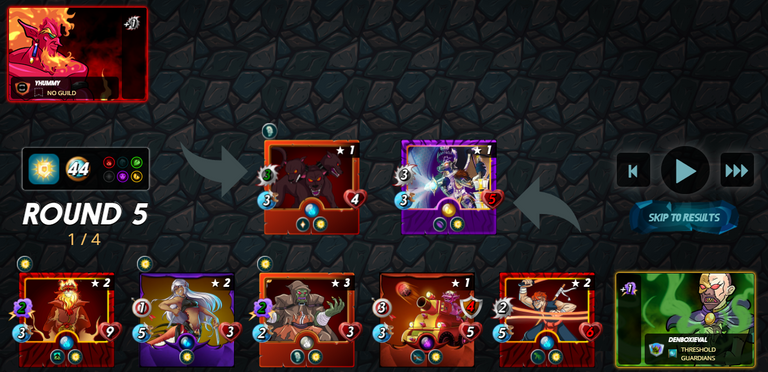 ---
Result
WE WON and it was a total annihilation. Everyone stand firmly and wipe out every enemy monster. It was a good battle and experience .
Thank you and Godbless!!
You may also check my other blog about all the hive games i am currently playing and the progress over the months.
https://www.splintertalk.io/@denboxieval/hive-games-play-and-earn

---
---