BATTLE Weekly Challenge! CRYSTAL JAGUAR/ Video in Spanish and text in English

---
HELLO FRIENDS.
Today I share with you my participation in the weekly battle challenge, this week the selected card is CRYSTAL JAGUAR, this is a monster of the element life and is of the Rewuard edition with a common rarity is ideal to use when you have little mana as this only consumes 4 and level 4 has the ability thorn which makes it more attractive.
Why did I create my alignment this way?

First position CRYSTAL JAGUAR; I put it in this position because it is a melee card and this is where it should go.
Second position LUMINOUS EAGLE; this monster is ideal to place in the second line because it has the ability to attack the first line of your opponent and also if they eliminate the one in front he can occupy his space without any problem.
In the third position PEACEBRINGER; I place this card here because it is a distance card and in this position it is ideal to take it.
In the fourth position DIVINE HEALER, this card has the ability to regenerate lives to the monster that is in the first line and also has 1 magic attack so this card has 2 purposes.
In the fifth position CREEPING OOZE; this monster has few lives but has the ability to reduce the speed of your opponent.
In the sixth position FURIOUS CHICKEN; I put this one last in case my enemy attacked me in the back, this one serves as tallow because it doesn't consume any mana.
Do you like the CRYSTAL JAGUAR?
.
I like to use this card when they give me little mana or also when the rules let you use cards of 4 mana down, at that time I use this card because I do not use it very often if not at specific times.
---
ESPAÑOL
HOLA AMIGOS.
Hoy les comparto mi participación mi participación en el desafío semanal de batalla, esta semana la carta seleccionada es CRYSTAL JAGUAR, este es un monstruo del elemento vida y es de la edición Rewuard con una rareza común es ideal utilizarla cuando tienes poco mana ya que esta tan solo consume 4 y el nivel 4 tiene la habilidad espina lo cual la hace mas atractiva.
¿Porque creo mi alineación de esta manera?

En la primera posición CRYSTAL JAGUAR; esta la coloco en esta posición porque es una carta de cuerpo a cuerpo y este es lugar donde debe ir.
Segunda posición LUMINOUS EAGLE; este monstruo es ideal colocarlo en la segunda línea porque tiene la habilidad de atacar al de la primera línea de tu oponente y además si eliminan el de adelante él puede ocupar su espacio sin ningún problema.
En la tercera posición PEACEBRINGER; esta carta la coloco aquí porque ella es una carta de distancia y en esta posición es ideal llevarla.
En la cuarta posición DIVINE HEALER, esta carta tiene la habilidad de regenerarle vidas al monstruo que está en la primera línea y además tiene 1 de ataque de magia así que tiene 2 propósitos esta carta.
En la quita posición CREEPING OOZE; este monstruo tiene pocas vidas pero tiene la habilidad de reducir la velocidad de tu oponente.
En la sexta posición FURIOUS CHICKEN; esta la coloque de ultima por si mi enemigo me atacaba atrás esta sirve como sebo ya que no me consumo nada de mana.
¿Te gustan los CRYSTAL JAGUAR?
Me gusta utilizar esta carta cuando me dan poco de mana o también en cuando en las reglas te dejan utilizar cartas de 4 de mana asía abajo, en ese momento utilizo esa carta ya que no la utilizo muy a menudo si no en momentos específicos.
Thanks for your support, see you in the next post Kisses!
Gracias por tu apoyo, te veo en el siguiente post ¡Besos!

Sígueme para más contenido.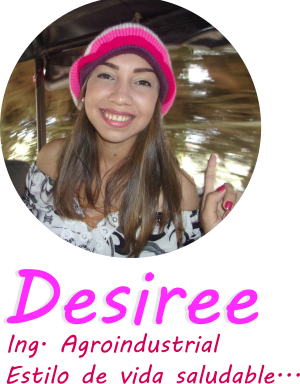 Creador de contenido Original.
---
▶️ 3Speak
---
---