Splinterlands Battle Weekly Challenge ! LEGIONNAIRE ALVAR ✨ |ESP | ENG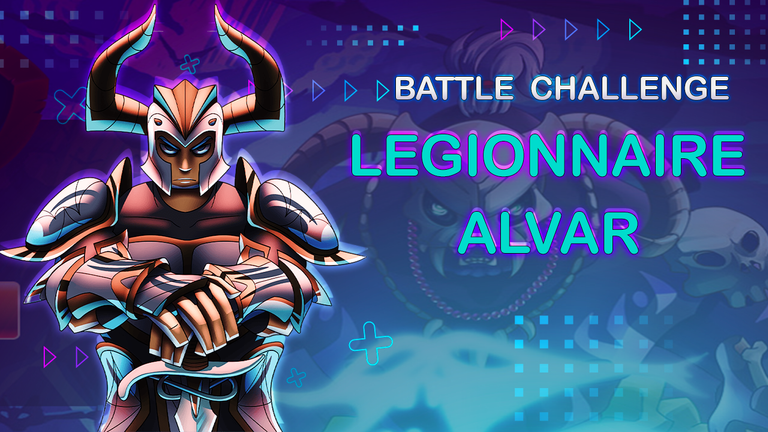 Hello friends lovers of @splinterlands happy weekend, as you know @splinterlands shares weekly battle challenge and the selected card this week is a neutral this is LEGIONNAIRE ALVAR no doubt a good card to take as a tank in the first position. I am a lover of challenges with neutral and dragon cards because the battles are easier to do at the time of the rules of the moment, well this is my point of view on these elements, which are very peculiar.
Hola amigos amantes de @splinterlands feliz fin de semana, como sabéis @splinterlands comparte reto de batalla semanal y la carta seleccionada esta semana es un neutral se trata de LEGIONNAIRE ALVAR sin duda una buena carta para llevar como tanque en primera posición. Soy amante de los retos con cartas neutrales y dragones ya que las batallas son más fáciles de hacer a la hora de las reglas del momento, bueno este es mi punto de vista sobre estos elementos, que son muy peculiares.
My Battle 🏆
Mi batalla

I always say in my posts, that for the creation of my battles I take into account the last battles of my opponents and the rules of the moment these things are crucial to make a consistent lineup to beat the opponent. On the other hand, in this battle you will appreciate a magic lineup with speed, these are one of the lineups that I enjoy the most when I create a battle, the card chosen for this week is a card that I can use in almost all my battles as a tank since this is a neutral and is a melee card.
Siempre digo en mis post, que para la creación de mis batallas tomo en cuenta las últimas batallas de mis oponentes y las reglas del momento estas cosas son cruciales para hacer una alineación consistente para vencer al oponente. Por otro lado, en esta batalla podréis apreciar una alineación mágica con velocidad, estas son una de las alineaciones que más disfruto cuando creo una batalla, la carta elegida para esta semana es una carta que puedo usar en casi todas mis batallas como tanque ya que esta es neutral y es una carta de cuerpo a cuerpo.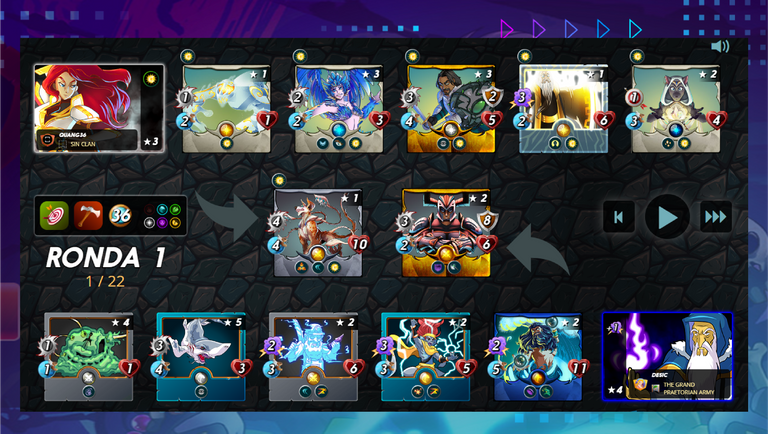 Link to my Battle🏆
Rule of my Battle

---
My lineup and strategy
Mi alineación y estrategia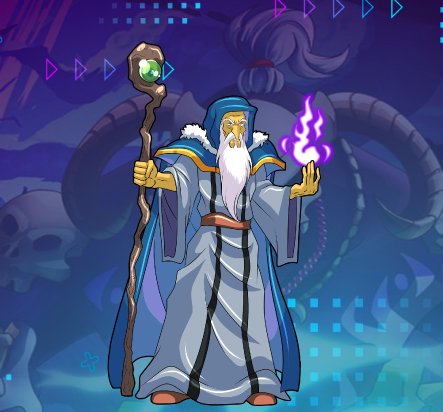 ALRIC STORMBRINGER
This is a great summoner of the water element, one of my favorite old summoners of this game, this one has the ability to give 1+ magic attack to the allied cards that have this type of attack, it only consumes 3 mana and I have it at level 4.
Este es un gran invocador del elemento agua, uno de mis invocadores antiguos favoritos de este juego, este tiene la habilidad de dar 1+ ataque mágico a las cartas aliadas que tengan este tipo de ataque, solo consume 3 mana y lo tengo a nivel 4.
---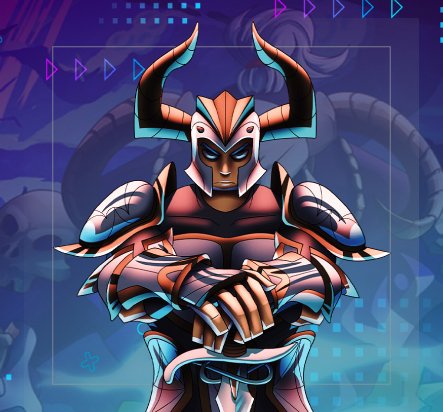 LEGIONNAIRE ALVAR
This is the selected card of the week and undoubtedly a great opponent to use in the first line of combat, as this is a tank so to speak to be a monster with melee attack with lots of shield and health also this has the skills Giant Killer and Void Armor some incredible skills that will allow you to protect the first position. On the other hand, this card has 6 health, 8 shield, 3 attack, 2 speed and consumes 9 mana the stats described are in the slight 2 of this card.
Esta es la carta seleccionada de la semana y sin duda un gran oponente para usar en la primera línea de combate, ya que este es un tanque por así decirlo al ser un monstruo con ataque cuerpo a cuerpo con mucho escudo y salud además este cuenta con las habilidades Asesino de gigantes y Armadura de vacío unas habilidades increíbles que te permitirán proteger la primera posición. Por otro lado esta carta tiene 6 de salud, 8 de escudo, 3 de ataque, 2 de velocidad y consume 9 de mana las estadísticas descritas están en el slight 2 de esta carta.
---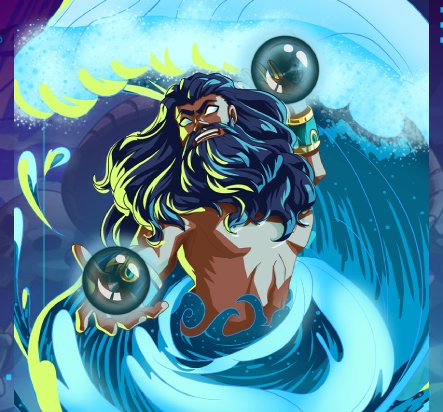 DJINN OSHANNUS
This is an incredible card, which I really like to place in this second position because this being a magic attack card gives you the opportunity to attack from any position without any problem, the other thing is that if it were to pass to the first line this has enough health and can resist several attacks, this card has the ability to Void and Phase. On the other hand, it has 2 magic attacks, 5 speed, 11 health and consumes 8 mana, these stats are in the slight 2 of this card.
Esta es una carta increíble, la cual me gusta mucho colocarla en esta segunda posición ya que esta al ser una carta de ataque mágico te da la oportunidad de atacar desde cualquier posición sin ningún problema, lo otro es que si llegara a pasar a la primera linea esta tiene bastante salud y puede resistir varios ataques, esta carta tiene la habilidad de Void y Phase. Por otro lado, tiene 2 ataques mágicos, 5 de velocidad, 11 de salud y consume 8 de mana, estas estadísticas están en el slight 2 de esta carta.
---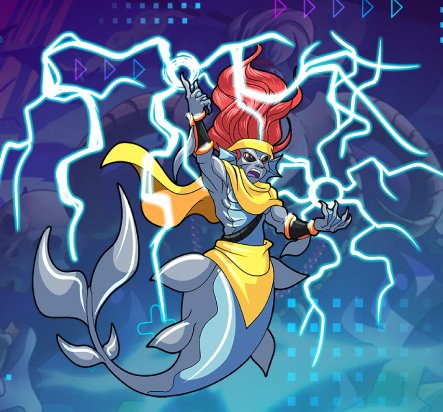 RULER OF THE SEAS
I put this card in the third position because although it is close to the first line, here it is protected in this position, the other thing is that it is of magic attack and has the following abilities Swiftness and Blast that make it strong. It also has 3 magic attack, 3 speed, 5 health and consumes 6 mana, the described stats of this card are in the slight 2.
Pongo esta carta en la tercera posición porque aunque está cerca de la primera línea, aquí está protegida en esta posición, lo otro es que es de ataque mágico y tiene las siguientes habilidades Rapidez y Ráfaga que la hacen fuerte. También tiene 3 de ataque mágico, 3 de velocidad, 5 de salud y consume 6 de maná, las estadísticas descritas de esta carta están en el ligero 2.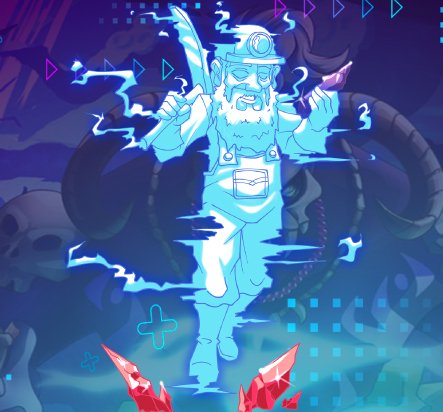 SPIRIT MINER
This card is also of magical attack, like my previous card and I brought it because this one has the abilities of Dodge and Swiftness this last ability also has the card that I used in the previous position and I did it with the intention of raising the speed of my cards and then these have the possibility of attacking first than my opponent. On the other hand, this card has 2 magic attack, 3 speed, 6 health and consumes 6 mana, all these stats are in the slight 2 this card.
Esta carta también es de ataque mágico, como mi carta anterior y la traje porque esta tiene las habilidades de Esquiva y Celeridad esta última habilidad también la tiene la carta que usé en la posición anterior y lo hice con la intención de subir la velocidad de mis cartas y así estas tener la posibilidad de atacar primero que mi oponente. Por otro lado esta carta tiene 2 de ataque mágico, 3 de velocidad, 6 de salud y consume 6 de mana, todas estas estadísticas están en el ligero 2 de esta carta.
---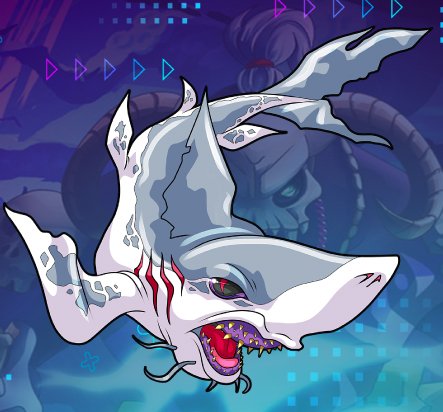 SABRE SHARK
This is a melee card, but having the ability to Sneak allows you to attack the rear of my opponent, I decided to place it already in this fourth line because it can be of great help to get the victory. It has 3 attack, 4 speed, 3 health and consumes 3 mana, the shared stats of this card are at level 5.
Esta es una carta de cuerpo a cuerpo, pero al tener la habilidad de Sneak te permite atacar la retaguardia de mi oponente, he decidido colocarla ya en esta cuarta línea porque puede ser de gran ayuda para conseguir la victoria. Tiene 3 de ataque, 4 de velocidad, 3 de salud y consume 3 de maná, las estadísticas compartidas de esta carta son a nivel 5.
---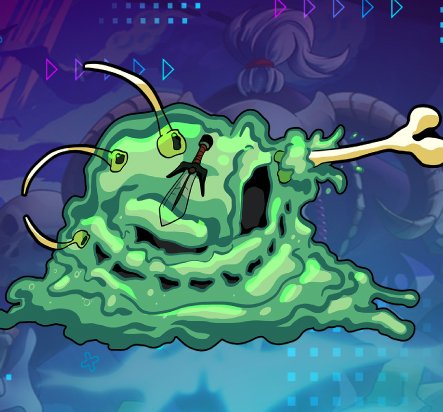 CREEPING OOZE
This card has the objective of protecting my rear and also having the ability of Slow that reduces the speed of my opponent, giving me the opportunity to attack first and my strategy is to have more speed than my opponent and that this card is a distraction to my enemy. This card has 1 attack, 1 speed, 1 health and consumes 1 mana, the stats are at level 5 of this common neutral card.
Esta carta tiene el objetivo de proteger mi retaguardia y además tener la habilidad de Lentitud que reduce la velocidad de mi oponente, dándome la oportunidad de atacar primero y mi estrategia es tener más velocidad que mi oponente y que esta carta sea una distracción para mi enemigo. Esta carta tiene 1 ataque, 1 velocidad, 1 salud y consume 1 mana, las estadísticas están en el nivel 5 de esta carta neutral común.
Did your strategy work?
¿Tu estrategia funcionó?
The strategy I applied for this battle worked very well, this was based on using great speed and magic attack, I wanted to use this type of attack because the Melee Mayhem rule was active and this is that the melee cards can attack from any position to the front line card, as my opponent is most likely to prepare for this type of attack I decided to use magic, which worked very well because my opponent could only eliminate my rear card. I think my opponent had a failure to attack me in different points but they were not forceful attacks only the one in the last position and despite lowering the health of some card and for 4 round I had already eliminated him.
La estrategia que aplique para esta batalla funciono muy bien, esta se baso en utilizar gran velocidad y ataque mágico, quise utilizar este tipo de ataque debido a que la regla Melee Mayhem estaba activa y esta consiste en que las cartas cuerpo a cuerpo pueden atacar desde cualquier posición a la carta de primera línea, como lo más probable es que mi oponente se prepare para este tipo de ataque decidí utilizar magia, lo cual funciono muy bien debido a que mi oponente solo pudo eliminar mi carta de retaguardia. Creo que mi oponente tuvo un fallo al atacarme en diferentes puntos pero no fueron ataques contundentes solo el de la última posición y a pesar de bajar la salud de alguna carta y por 4 asalto ya le había eliminado.
Do you LEGIONNAIRE ALVAR why or why not?
¿Te gusta los DJINN INFERNI? ¿Por qué o por qué no?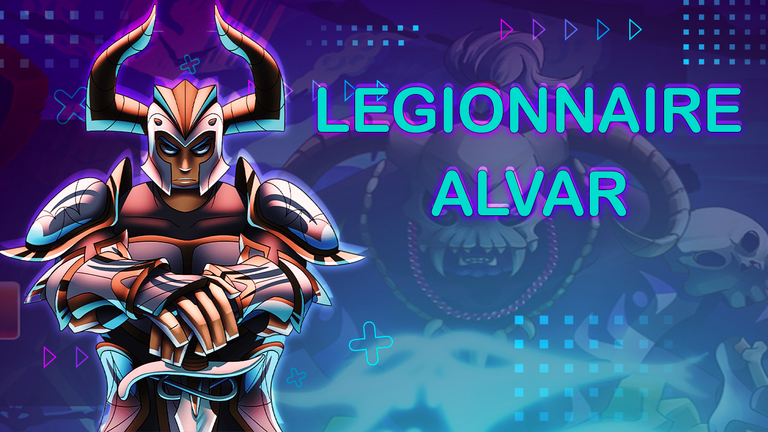 This card I like a lot is good without a doubt, I have it golden and I am mega happy to have this Neutral legendary in gold is a precious card in my collection for having it in this presentation, this card can be used in the first position and the great thing is that it has the Void Armor, Deathblow, Giant Killer and Demoralize skills in slight maximum so it is certainly worth it.
Esta carta me gusta mucho es buena sin duda, yo la tengo dorada y estoy mega contento de tener esta legendaria Neutral en dorado es una carta preciosa en mi colección por tenerla en esta presentación, esta carta se puede usar en la primera posición y lo bueno es que tiene las habilidades Armadura del Vacío, Golpe Mortal, Mata Gigantes y Desmoralizar en ligero máximo por lo que sin duda vale la pena.
LEGIONNAIRE ALVAR, is a melee card from the CHAOS LEGION edition and as I mentioned before is a neutral legendary card without a doubt I have no complaints about this card, because being a neutral you can use it with any element in a battle.
LEGIONNAIRE ALVAR, es una carta de cuerpo a cuerpo de la edición CHAOS LEGION y como mencione antes es una carta legendaria neutral sin duda no tengo quejas de esta carta, ya que al ser neutral la puedes usar con cualquier elemento en una batalla.
Thanks for your support, see you in the next post Kisses!

Sígueme para más contenido.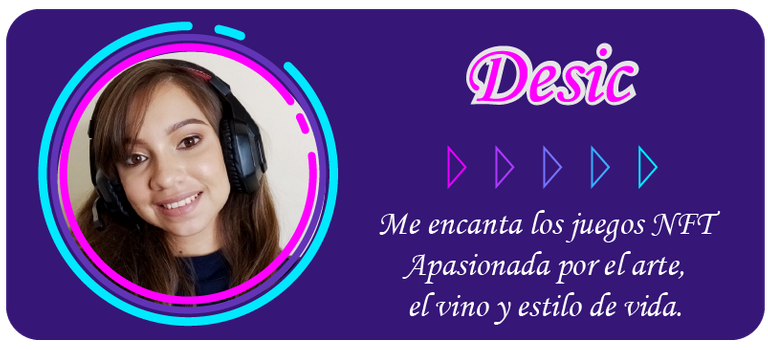 Creador de contenido Original.
Traducido con https://www.deepl.com/
---
---