Splinterlands Battle Weekly Challenge ! TIME MAGE ! |ESP | ENG|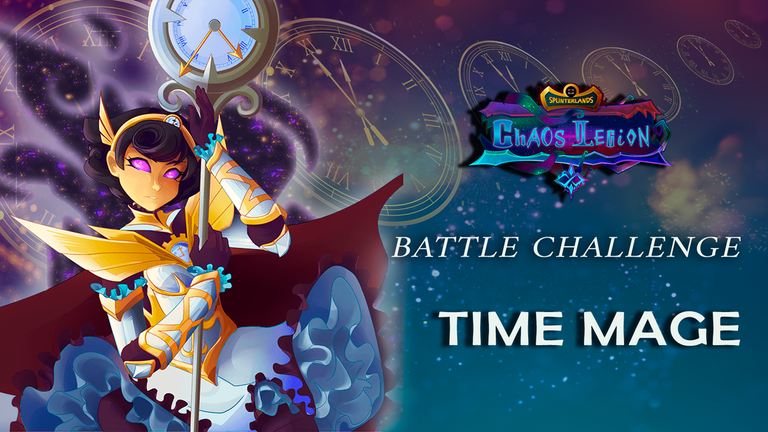 Hello my Splinterlands lovers, today I share with you my participation for the battle challenge, the monster selected this week is TIME MAGE, this is a beautiful card and I love its mystical figure that reflects, this belongs to the CHAOS LEGION edition and is of the element of life.
Hola mis amantes de Splinterlands, hoy comparto con ustedes mi participación para el desafío de batallas, el monstruo seleccionado en esta semana es TIME MAGE, esta es una hermosa carta y me encanta su figura mística que refleja, esta pertenece a la edición CHAOS LEGION y es del elemento vida.
Without a doubt I think @Splinterlands is doing a great job by sharing these challenges and in the last weeks the selected cards have been CHAOS LEGION, which I think is very important because this way we know better these cards that are this new edition.
Sin duda alguna creo que @Splinterlands está haciendo un gran trabajo al ir compartiendo estos desafíos y en la últimas semanas las cartas seleccionadas han sido CHAOS LEGION, lo cual me parece de gran importancia porque de esta manera conocemos mejor estas cartas que son esta nueva edición.
My Battle 🏆
Mi batalla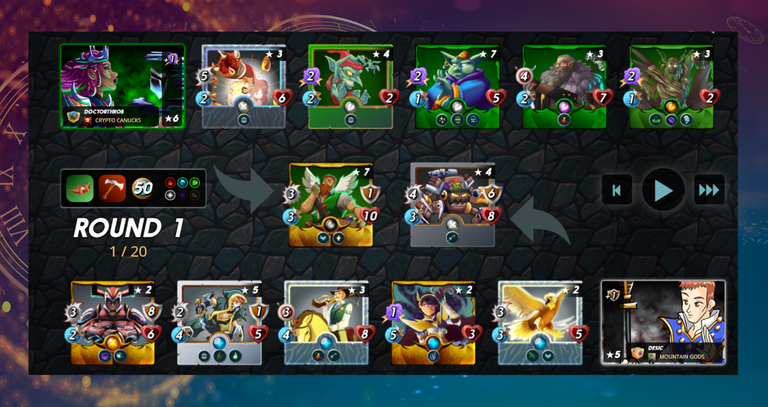 For the creation of this battle, the first thing I did was to review the last battles of my opponent and see the rules of the moment to get an idea of what cards to take in my lineup, for its part this battle was based on an alignment mostly in melee by the rules of the moment and I thought my opponent would take the summoner GENERAL SLOAN for his last battles created but this was not so. Since my opponent based a lineup with the OBSIDIAN summoner, so this battle is super interesting because when I saw his lineup I thought he would beat me.
Para la creación de esta batalla, lo primero que hice fue revisar las últimas batallas de mi oponente y ver las reglas del momento para así tener una idea de que cartas llevarme en mi alineación, por su parte esta batalla la base en una alineación mayormente en cuerpo a cuerpo por la reglas del momento y pensé que mi oponente se llevaría al invocador GENERAL SLOAN por sus últimas batallas creadas pero esto no fue así. Ya que mi oponente baso una alineación con el invocador de OBSIDIAN, así que esta batalla está súper interesante porque cuando vi su alineacion pensé que me ganaría.
Rule of my Battle

Mana: 50
Close Range: ranged attacks can be used from the first position in this battle.
Melee Mayhem: Melee attacks can be used from any position.
Mana: 50
Close Range: los ataques a distancia se pueden usar en la primera posición en esta batalla.
Melee Mayhem: los ataques de cuerpo a cuerpo pueden utilizarse de cualquier posición.
My lineup and strategy
Mi alineación y estrategia

---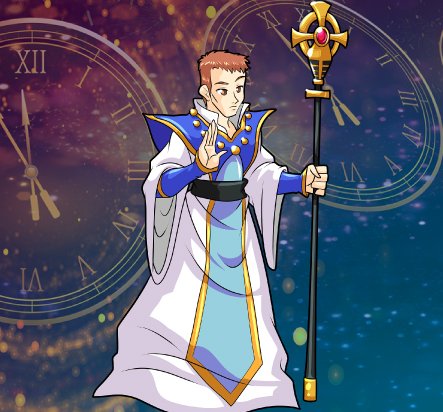 Summoner TYRUS PALADIUM
This summoner is of the element of life and has the ability to give 1+ shield to all allied monsters is a summoner being one of the oldest of the summoners belonging to Splinterlands this consumes 3 mana.
Este invocador es del elemento de la vida y tiene la habilidad de darle 1+ de escudo a todos los monstruos aliados es una invocador siendo uno de los más antiguos de los invocadores pertenecientes a Splinterlands este consume 3 de mana.
---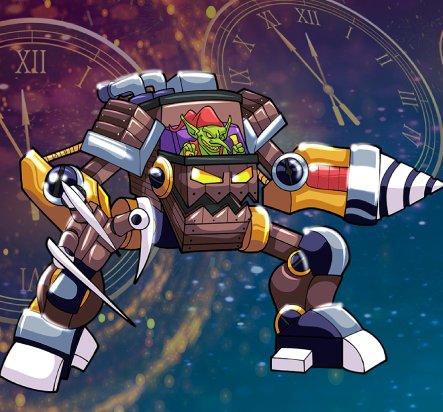 GOBLIN MECH
First position;This monster is ideal to take it in the first position, because it is a melee monster and you also have 6 shield which is very beneficial for this type of battle by the rules they put for this battle. This card has 4 attacks, 3 speed, 6 shield, 8 health and 10 mana also has the ability of Piercing, this ability is great because it can pierce the shield and damage part of the opponent's health this card I own in the slight 4 and this has these stats.
Primera posición;Este monstruo es ideal llevarlo en la primera posición, porque es un monstruo de cuerpo a cuerpo y además tienes 6 de escudo lo cual es muy beneficio para este tipo de batalla por las reglas que pusieron para esta batalla. Esta carta tiene 4 de ataques, 3 de velocidad, 6 de escudo, 8 de salud y 10 de mana además posee la habilidad de Piercing, esta habilidad es genial porque puede traspasar el escudo y dañar parte de salud del oponente esta carta la poseo en el leve 4 y esto tiene estas estadísticas.





---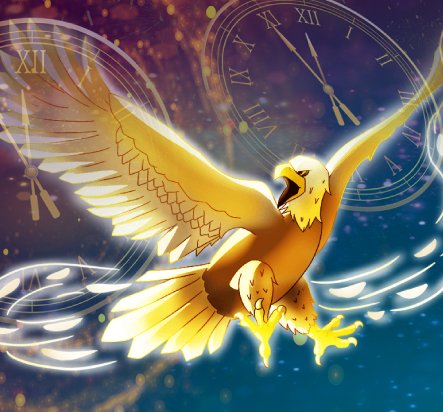 LUMINOUS EAGLE
Second position;This card is ideal to take it in the second position by the ability that has Reach, this ability can attack the front line card of my opponent and also has the ability to Flying, for this reason where you should use this card. For its part, it has 3 melee attack, 3 speed, 5 health and consumes 6 mana these stats are in the slight 2.
Segunda posición;Esta carta es ideal llevarla en la segunda posición por la habilidad que posee de Reach, esta habilidad puede atacar la carta de la primera línea de mi oponente y tiene también la habilidad de Flying, por esta razón donde debe usarcé esta carta. Por su parte, tiene 3 de ataque de cuerpo a cuerpo, 3 de velocidad, 5 de salud y consume 6 de manas estas estadísticas son en el leve 2.
---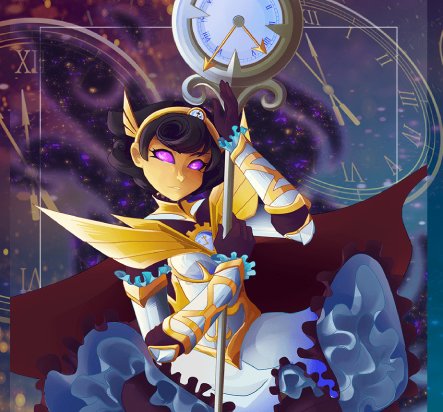 TIME MAGE
Third position; This card is ideal to take it in this position or in the fourth because it is a strategy card and as it does not have many lives you have to protect it so that it does its job because it has an ability that I like a lot this is Slow, this reduces 1 speed to the opponent giving the opportunity to attack first. This card has 1 magic attack, 5 speed, 3 health and consumes 4 mana.
Tercera posición; Esta carta es ideal llevarla en esta posición o en la cuarta porque es una carta de estrategia y como esta no posee muchas vidas hay que protegerla para que esta haga su trabajo ya que posee una habilidad que me gusta mucho esta es Slow, esta le reduce 1 de velocidad al oponente dando la oportunidad de atacar primero. Por su parte, esta carta tiene 1 de ataque mágico, 5 de velocidad, 3 de salud y consume 4 de mana.
---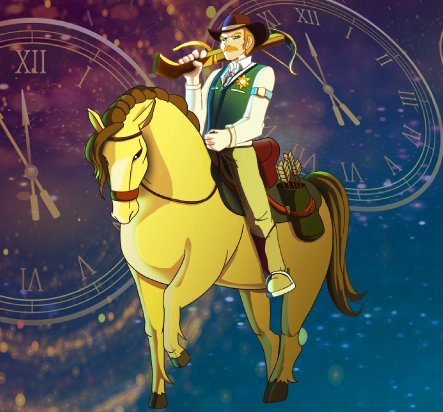 SILVERSHIELD SHERIFF
Fourth position:This card is a ranged attack and although this time is active the Close Range rule, which allows us that the ranged cards can attack in the first line, but I decided to place it in this position because it would do a great job here. At the same time this card has 3 ranged attack, 4 speed, 8 health and consumes 9 mana. This card has 2 ability in slight 3 and these are Piercing and Snipe.
Cuarta posición:Esta carta es ataque a distancia y aunque en esta ocasión esta activa la regla de Close Range, que nos permite que las cartas de distancia puedan en la primera línea atacar, pero yo decidí colocarla en esta posición porque aquí haría un gran trabajo. A su vez esta carta, pose 3 de ataque a distancia, 4 de velocidad, 8 de salud y consume 9 de mana. Esta carta posee 2 habilidad en leve 3 y estas son Piercing y Snipe.





---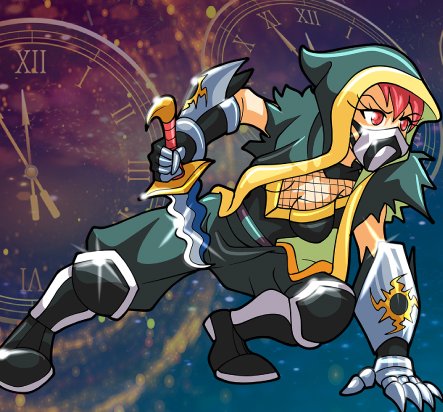 SILVERSHIELD ASSASSIN
Fifth Position: This card is ideal to take it in the last lines so I decided to place it in this fifth position, by the skills it has is in the slight 5 these are Sneak, Double Strike and Poison, which makes it a very strong card, in turn this card has 4 speed, 2 melee attack, 1 armor, 5 health and consumes 7 mana.
Quinta Posición: Esta carta es ideal llevarla en la última líneas por eso decidí colocarla en esta quinta posición, por las habilidades que posee está en el leve 5 estas son Sneak, Double Strike y Poison, lo cual la hace una carta muy fuerte, a su vez esta carta tiene 4 de velocidad, 2 de ataque de cuerpo a cuerpo, 1 de armadura, 5 de salud y consume 7 de mana.

---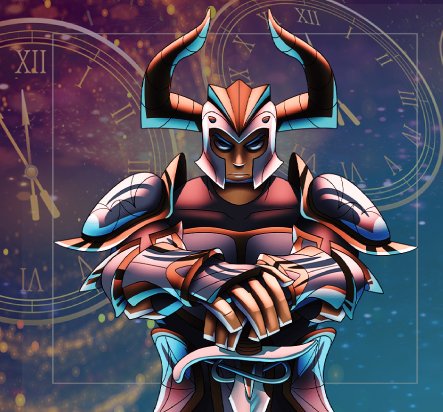 LEGIONNAIRE ALVAR
Sixth position: This card is a melee card, but as the Melee Mayhem rule is active this card can attack from any position to the front line, I decided to place it in this position because it has 8 shield which is enough if my opponent would attack my rear and this card would cover without any problem. In addition this card has 3 melee attack 2 speed, 8 shield, 6 health and consumes 9 manda this card has 2 abilities Giant Killer and Void Armor this in the slight 2.
Sexta posición: Esta carta es de cuerpo a cuerpo, pero como está activa la regla de Melee Mayhem esta puede atacar de cualquier posición al de la primera línea, decidí colocarla en esta posición porque tiene 8 de escudo lo cual es bastante si mi oponente llegara a atacarme la retaguardia y esta cubriría sin ningún problema. Además esta carta tiene 3 de ataque de cuerpo a cuerpo 2 de velocidad, 8 de escudo, 6 de salud y consume 9 de manda esta carta posee 2 habilidades Giant Killer y Void Armor esto en el leve 2.
Did your strategy work?
¿Tu estrategia funcionó?
The strategy I applied in this battle worked well even though my opponent used the summoner OBSIDIAN and had advantages since he could attack me under the shield with his magic attack cards but his alignment was weak because he had cards with low health and this gave me the advantage since I eliminated his alignment cards quickly. Besides the selected card TIME MAGE shined in this battle because it helped me a lot with the Slow ability and this helped me to get the victory.
La estrategia que aplique en esta batalla funciono bien a pesar de que mi oponente uso el invocador OBSIDIAN y tenía ventajas ya que podía atacarme por debajo del escudo con sus cartas de ataques mágicos pero su alineacion era débil al llevar se cartas con poca salud y esto me dio la ventaja ya que le elimine rápido a los de su alineacion. Además de que la carta seleccionada TIME MAGE brillo en esta batalla porque esta me ayudó mucho con la habilidad Slow y esto me ayudo obtener la victoria.
Do you like TIME MAGE, why or why not?
¿Te gusta los TIME MAGE? ¿Por qué o por qué no?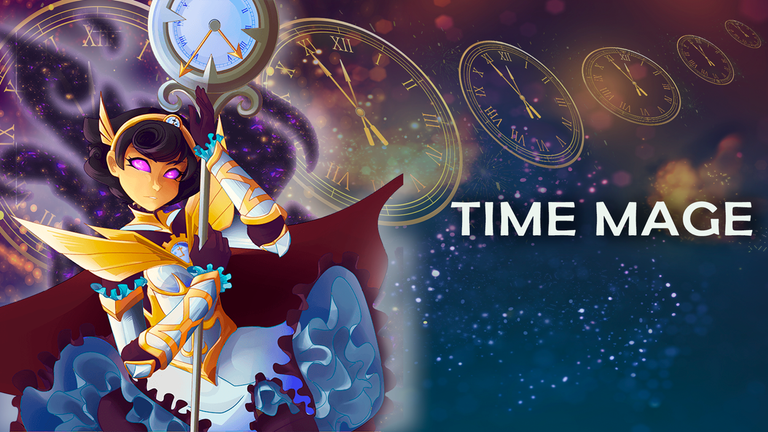 This card without a doubt I like it a lot because it has a beautiful figure, this one came out golden in my first packs that I bought and I fell in love when I saw it, being a card of magical attack and having the ability of Slow I think this combination is great in this card because I like this ability and this type of attack. For its part, this card is from the CHAOS LEGION edition, it belongs to the element of life and has a rare rarity.
Esta carta sin duda alguna me gusta mucho porque tiene una hermosa figura, esta me salió dorada en mis primeros paquetes que compre y me enamore al verla, al ser una carta de ataque mágico y poseer la habilidad de Slow me parece genial esta combinación en esta carta ya que me gusta esta habilidad y este tipo de ataque. Por su parte, esta carta es de la edición CHAOS LEGION, pertenece al elemento de la vida y tiene una rareza rara.
This card is ideal to use when you get little mana or want to reduce the speed of the opponent because it has the ability to Slow and this allows you to have a window in front of the opponent as well as this time in this battle that I brought.
Esta carta ideal utilizarla cuando te dan poco mana o quiere reducir la velocidad del oponente ya que esta posee la habilidad de Slow y esto te permite tener ventada al frente del oponente así como en esta ocasión en esta batalla que le traje.
Background elements of the images taken from freepik
Elementos de fondo de las imágenes tomadas de freepik
Thanks for your support, see you in the next post Kisses!

Sígueme para más contenido.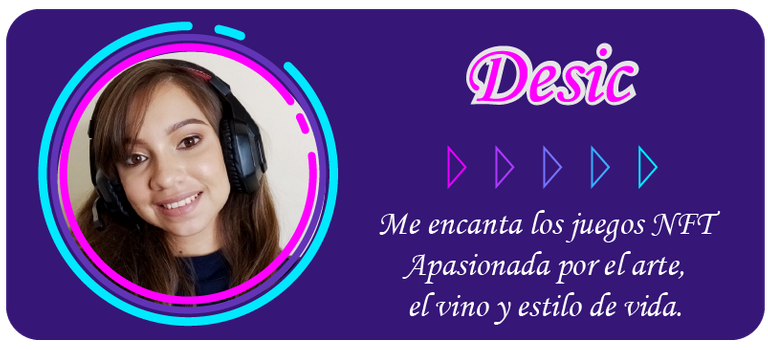 Creador de contenido Original.
Traducido con https://www.deepl.com/
---
---