6 Cards That Will Get You to Silver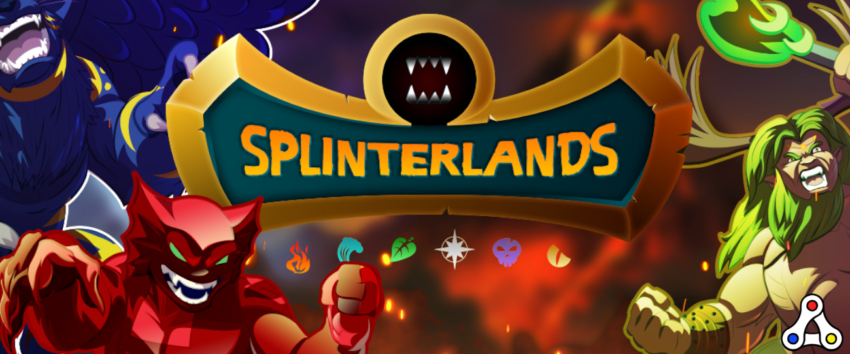 With the recent influx of players to Splinterlands, I wanted to put together a post documenting my experiences getting out of Bronze League. I am also a new player, and I spent a few weeks struggling before coming across a few cards that greatly helped my journey to silver.
I want to make it clear, I am not an expert at this game. In fact, I am a very new player myself. I still have so much to learn and I've enjoyed exploring content on Splintertalk already. However, I do have some thoughts and experiences to share that I hope will help others get to at least a 1000 rating (silver). Everything in this post applies only to bronze league and perhaps low silver. I am certain these cards drop off later once you face opponents more familiar with them. However, in the lower leagues, they are fantastic.
One thing that I realised very quickly in Splinterlands is that the cards you own (or rent) have a massive impact on your ability to win games. Since the vast majority of lower league players will be using only the default Summoner's Spellbook cards, you can quite easily predict what cards will be played - especially if your opponent always sticks to one element.
While I am hesitant to call any card outright OP (I don't see that being the case) there are cards that can single-handedly allow you to get through the leagues - at least at levels as low as bronze. For me, that card was Mylor Crowling.
At the time of writing, all of these cards are affordable as rentals. The majority of them cost only 0.1 DEC per day!
1. Mylor Crowling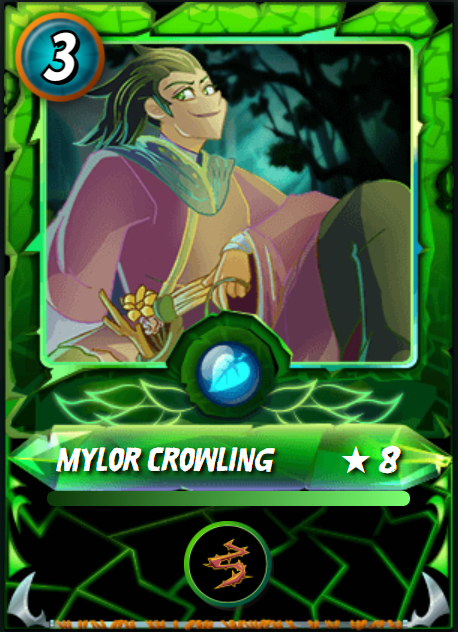 Okay, let's be honest. We all knew that this card was going to be first. While I don't believe that it is OP, it certainly is the bane of all bronze league players. Why? Because this card only costs the standard 3 mana for summoners yet has thorns. This rather interesting ability will reflect 2 damage back at all melee attackers - against any of your units!
This is especially great in low mana battles when opponents will often utilise a range of low HP sneak and opportunity cards. While they may take out your lower HP cards, they will also remove themselves from the battle in the process. The best bit is that Mylor is either powerful or decent against all deck types. All deck types except for water.
Water summoners are the bane of Mylor. If you see someone that has recently played 5 water decks you will want to avoid Mylor at all costs. Rather, move on to the second card on this list.
Strong against: fire summoners (Malric, Pyre, Qid), life summoners (Tyrus, Khala, Lorna), other nature summoners (Wizard of Eastwood, Lyanna)
Mediocre against: death summoners (Owster, Contessa, Zintar), dragon summoners (although these are incredibly rare at low levels and I don't have enough experience to confirm this)
Weak against: water summoners (Vera, Bortus and ESPECIALLY Alric)
When to play: Pretty much anytime. However, if the opponent has played only water recently then you will want to consider swapping summoners or using magic counters such as Mushroom Seer.
Current rental price: 19.99 DEC per day
2. Owster Rotwell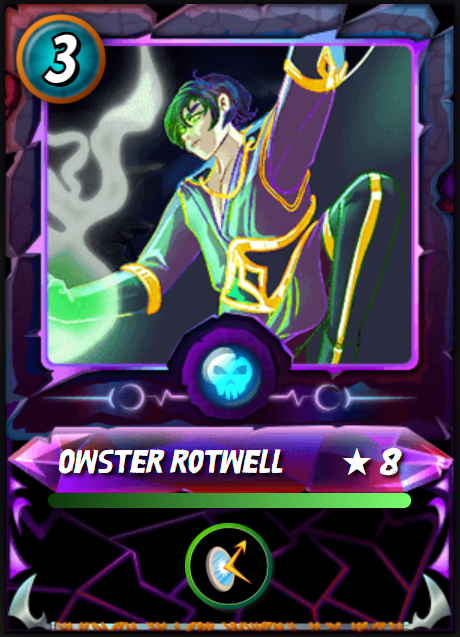 Since Mylor Crowling is so weak against water summoners, I figured that I would follow up by giving an option that is far more suited to beating those pesky water players. This is where Owster and his magic reflect ability come in!
At the start of each battle, Owster will give damage reflect to all cards on your side. The damage reflected will equal half of the damage that the unit took, rounded up. Therefore, if a card on the opposing side hits one of your cards for 3 damage, 2 damage will be reflected back to the attacker. It's important to note, that does not mean you will take 1 damage and they will take 2. Rather, it means that you will take 3 and they will take 2.
Owster is best used alongside Mylor for when you come across water decks. At the lower leagues, Mylor is a much better summoner for winning games. However, having Owster will give you flexibility for when a water player comes along. Trust me, using Mylor against Alric or another water summoner is not a good time. Rather, swap out Mylor for Owster! Together these two summers are fantastic and really complement each other.
Strong against: water summoners (Vera, Bortus and Alric)
Mediocre against: life summoners (Tyrus, Khala, Lorna), nature summoners (Wizard of Eastwood, Lyanna), other death summoners (Owster, Contessa, Zintar)
Weak against: fire summoners (Malric, Pyre, Qid)
When to play: When you face water summoners. Can also work decently against death summoners.
Current rental price: 2 DEC per day
3. Nectar Queen/Goblin mech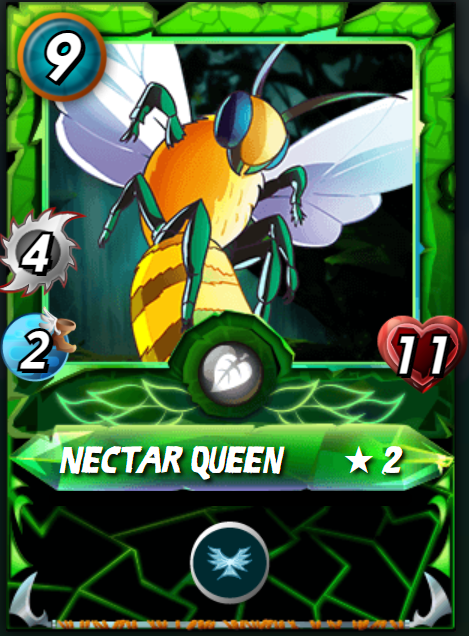 I put these two in the same category because they are quite similar. While their stats do differ, their role is the same - high cost, high damage, tank. Nectar Queen has 4 attack, 10 HP and flying, whereas Goblin Mech has 4 attack, 5 armour, 6 HP and Piercing. For this reason, Nectar Queen is a slightly better tank whereas Goblin mech is slightly better on the offensive.
When you get 29+ mana games (especially those fantastic 99 mana games) these are both fantastic choices. They will make quick work of the opponent's frontline and they also compliment Mylor very well. Since they both have very high defensive stats, they have a lot of damage reflect potential. For this same reason, Nectar Queen also works well with Owster when it comes to facing water summoners. You will not want to play Goblin Mech in that case as water summoners will bypass the large armour of the card.
The reason that these two high attack tanks work wonders in lower leagues is that you will often come across tanks such as Cerberus (a self-healing dog), Living Lava (a card that reduces all damage taken by 1), Frozen Soldier (also reduces damage taken by 1), Unicorn Mustang (high HP card that takes reduced magic damage), Shieldbearer (tank with taunt, meaning that all units must attack it) and Bone Golem (high HP card that takes reduced magic damage). The catch here is that Nectar Queen and Goblin Mech directly counter or can blast through the abilities of all of these cards.
Strong against: Usable in almost all cases. Goblin Mech is my preferred choice UNLESS facing a water summoner. In that case, make sure to use Nectar Queen instead.
When to play: any match that has a higher mana limit (usually 29 or more)
Current rental price: 0.1 DEC per day (both)
4. Shieldbearer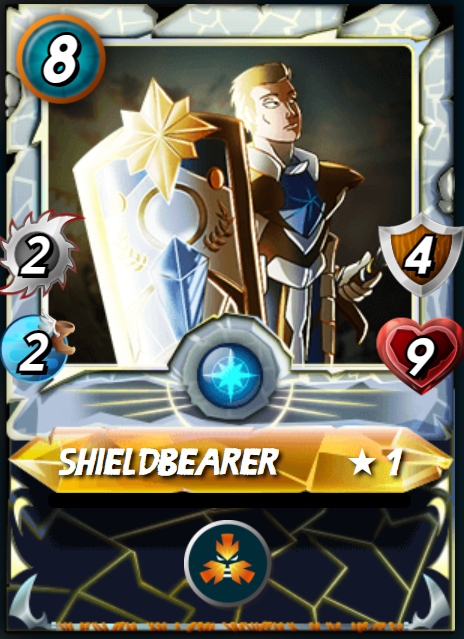 I feel like this card is almost always used in Life decks already. However, I want to introduce a different use compared to what I see from most people. This card is a crazy tank - it has 4 armour, 9 HP, 2 attack and taunt. In other words, it has insane durability and it forces all able cards to attack it. Sounds like a frontline card, right?
Sure, at times. However, in higher mana battles this card has insane potential when mixed into your backline. If you can stick another tank in the frontline (Goblin Mech works great here, since all magic and ranged attackers will be forced to attack the Shieldbearer) you have ultimate survivability. All ranged and magic units will be forced to attack that Shieldbearer while only one melee attacker (in high mana games, the attacker will usually have at least 3 attack).
Since the opponent's damage is divided against your two most tank units, rather than all being directed at one tank, both units will survive for far longer. This gives your frontline Goblin Mech FAR longer to smash opponents with its crazy attack. Meanwhile, your Shieldbearer who is sitting back is taking the damage from every other of the opponent's units meaning that your squishy units won't be touched. Double tank works surprisingly well!
Strong against: enemy teams that use a lot of ranged damage.
Mediocre against: enemy teams that have a very tanky frontline and can therefore absorb the damage dealt by Goblin Mech
Weak against: teams with a lot of magic damage, primarily water summoners. Alric, again, will counter this very well.
When to play: any match that has a higher mana limit (usually 29 or more)
Current rental price: 0.27 DEC per day
5. Grim Reaper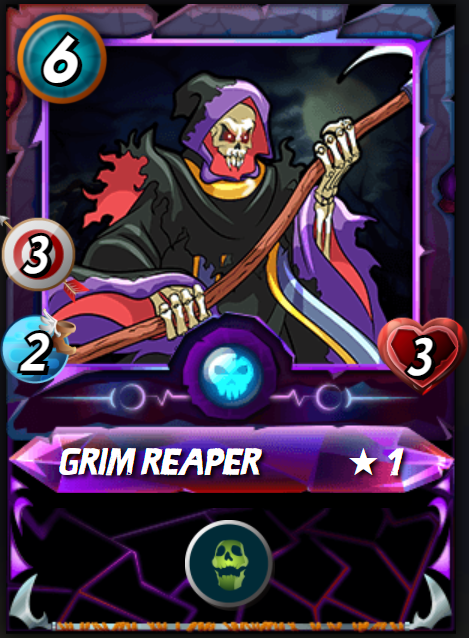 Where the other cards before this one are quite common to see, I feel like Grim Reaper is a card that is quite often overlooked. This card comes in with 3 ranged damage, 3 HP, and a mana cost of 6. What makes it so great (other than its high ranged damage), however, is the affliction ability. This ability has a chance to be applied on every attack made by Grim Reaper and will prevent the target from being healed.
This makes Grim Reaper a great counter to two popular early game units/combos. Firstly, it's very strong against Cerberus. Secondly, it's very strong against Life decks which utilise a strong frontline tank with a Divine Healer behind them... and let's be honest, that is every Life deck in games with higher than 20 mana. For this reason, as makes perfect sense, death is the counter to life.
On top of this, Grim Reaper just has an incredibly high ranged attack. Few units have 3 ranged attack, and this card is capable of easily picking off both enemy tanks and their backline. It also has enough HP that it shouldn't be targeted by opportunity monsters, your 1 and 2 HP monsters will both fall first.
Strong against: tanks that have self-healing or a dedicated healer.
Mediocre against: enemy teams that don't use healing
Weak against: teams that have a lot of backline damage (snipe, sneak, opportunity)
When to play: any match that has a higher mana limit (usually 21 or more)
Current rental price: 0.10 DEC per day
6. Gelatinous Cube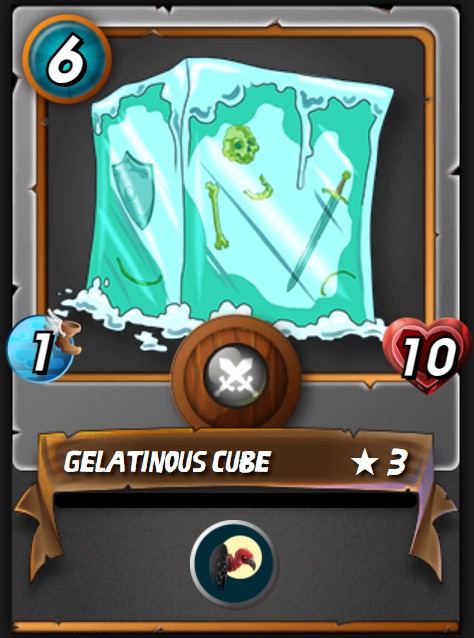 Gelatinous Cube is another card that works fantastically with Mylor. It's literally just a punching bag, and you can probably already guess how well this complements thorns. Gelatinous Cube has 8 HP and costs 6 mana. It has no other stats, however, it does have scavenger which means that it gains 1 HP when any unit on the field dies.
In higher mana battles, this cube works fantastically simply because it can absorb so much damage. It is ideally placed somewhere in the middle of the backline as you don't want it targeted straight of the bat by sneak units. Rather, it's better to allow it to build up at least 10HP before it starts to be attacked. Of course, you want it to be attacked by melee units so that thorns works. For this reason, I tend to place it in the 3rd or 4 position of the deck.
There isn't really much else to say about this card other than that!
Strong against: decks that have lots of melee damage units and/or many lower health units
Mediocre against: enemy decks that have high survivability. You'll want to swap out the 6 mana for more damage in that case
Weak against: nothing really... Just don't let it be the last unit alive as it can't attack!
When to play: Against both magic and melee decks. However, it's not ideal in lower mana battles or when the other team is very tanky (such as Shieldbearer + Divine Healer)
Current rental price: 0.10 DEC per day
---
---