Honest advice for new players #1
Given the fact that my new player offer had such great success (thank you my new referral, I shall cherish you, and be by your side in the years to come) I decided to launch a short series of advice posts.
So, without further ado this is the first advice:
I want you to go to your profile, click it then click settings: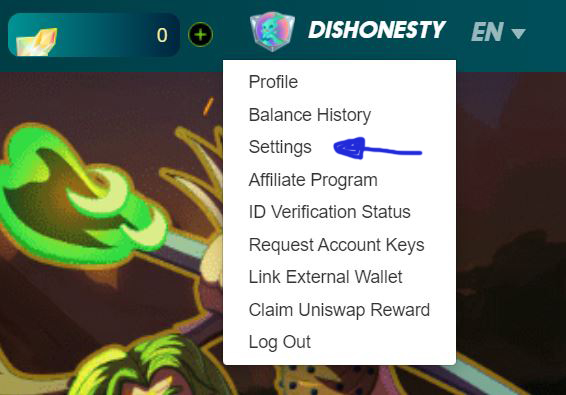 Go to the last option of the list called: "Wait to reveal team until opponent has submitted theirs"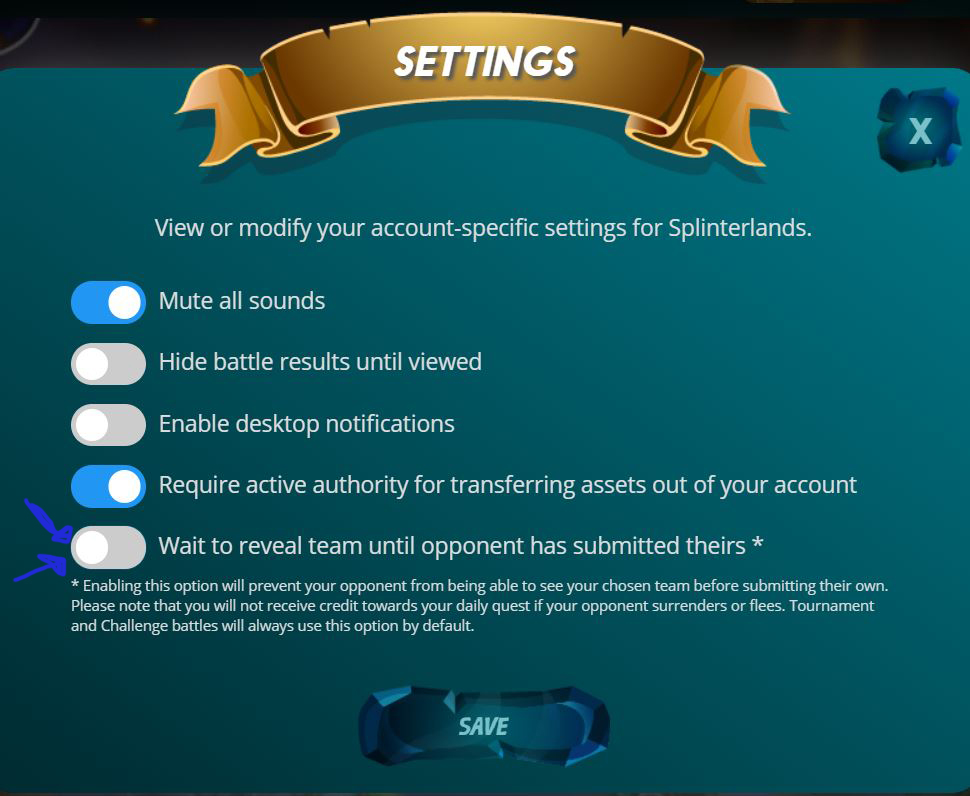 Now tick that and leave it ticked regardless of the message below.

That "Please note that you will not receive credit towards your daily quest blablabla" is stupid, no one cares, no one will surrender a match by choice or at least it never happened in my almost 2k battles.
What happens if you don't adhere to this advice?
Any middle school kid with 1 month experience of any mainstream programming language that has a notepad will write a script that does the following things:
Access this api: "https://api.splinterlands.io/players/outstanding_match?username=XXX" with his name to extract the opponent name
Access the same api with opponents name
Get the opponents cards as card codes (ex. [C4-177-HQ0KJKKXHC])
Access this api: "https://api.splinterlands.io/cards/find?ids=XXX" with the card codes to find out the card: ex. "Phantom of the Abyss"
Are you loosing matches that you should have won?
Was there a bot/player that after playing 5 times Mylor suddenly uses a lvl 1 Owster Rotwell in the exact moment when you randomly decided to go full mage?
I saw bots doing this, I saw players doing this.
This is how they do it.
I know being called Dishonesty (find out the origin of my name) has a funny vibe, but in all honesty don't use this or any other stuff that gives you an illegitimate advantage.
GL&HF and see you in the arenas!
---
---