Splinterlands Art Contest Week 176 / スプリンターランドのアートコンテストに参加します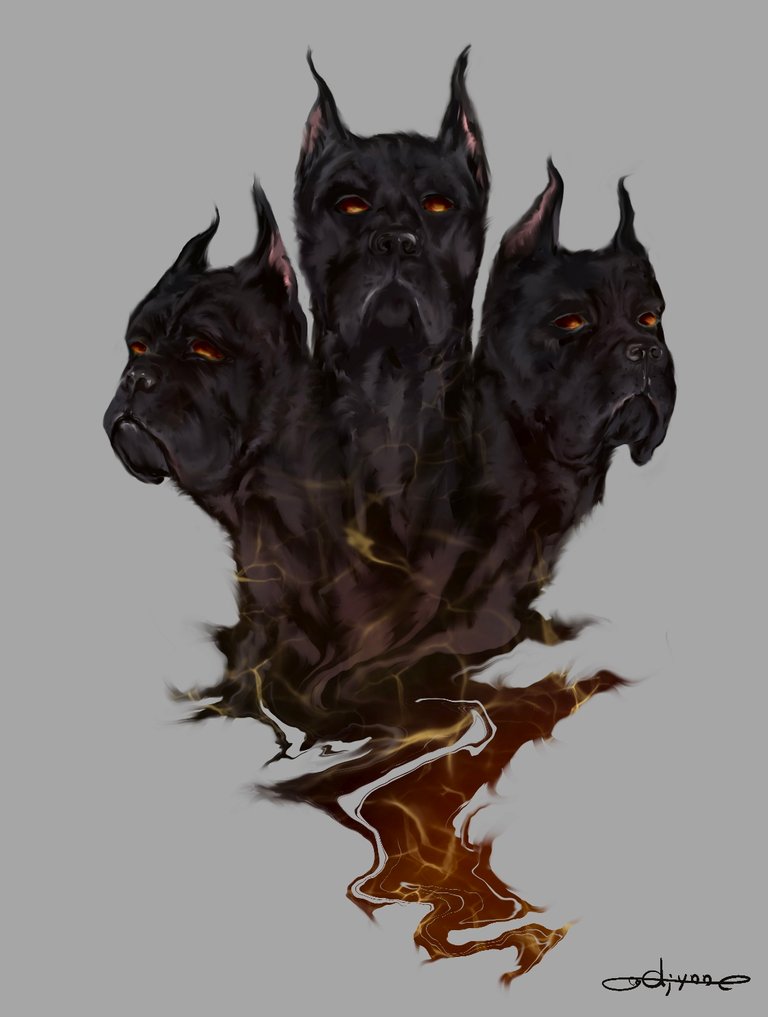 Hello everyone,
This is my entry for Splinterlands Art Contest Week 176.
I drew CERBERUS requested by @sabosuke this time. I borrowed the reference from Splinterands.
皆さん、こんにちは!
スプリンターランドのアートコンテスト #176に参加します。
今回は @sabosuke さんのリクエストでケルベロスを描きました。
参考にした画像はスプリンターランドさんからお借りしました。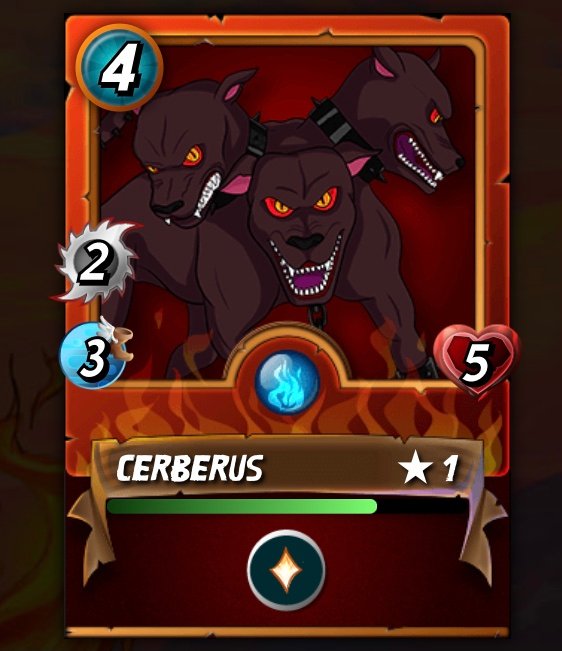 I did the rough sketch right away, but it took me a while to work on this piece. I got sidetracked as usual haha.
However, when I finally decided to work on it, I was so focused. I forgot to take screenshots. I can't recover the process because I drew on one layer. Sorry...
Anyways, here is the rough sketch.
すぐにラフスケッチをして描く気満々だったのですが、どういうわけか他のことに気を取られまして、コンテストの締切ギリギリです、笑
そして描き始めたら集中し過ぎてスクショを取るの忘れました。スミマセン。
こちらラフスケッチです。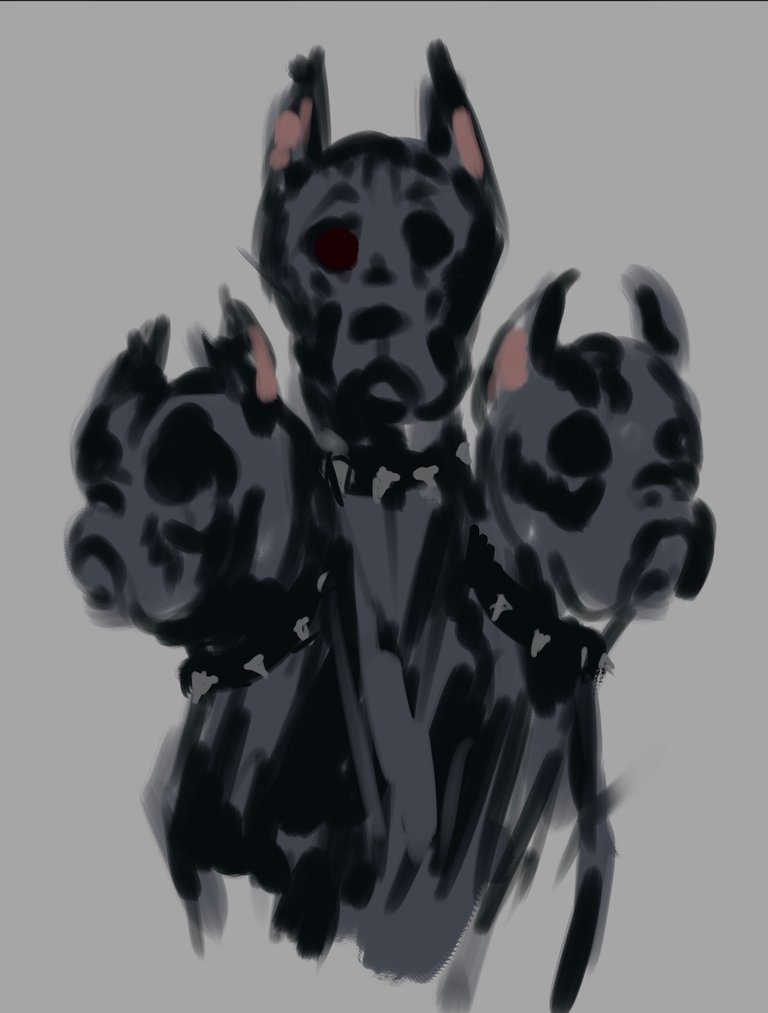 I decided to go with a realistic portrait look. I wanted to draw handsome Cerberus.
I realized that the character has reddish-golden eyes and fur, so I adjusted a bit.
今回はリアル肖像画風に仕上げようと思います。モンスターですがハンサムに描きたいと思います
描き始めてから目の色と毛色が少々違うことに気付きました。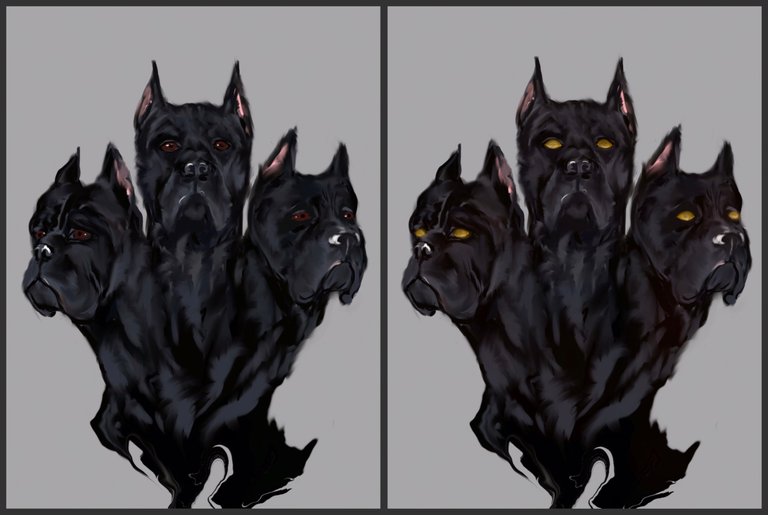 Adding more details here...
I used liquify tool on Procreate to add a mysterious monster look.
さらに描き込んでいきます。
ProcreateのLiquifyツールを使ってモンスターっぽさを出しました。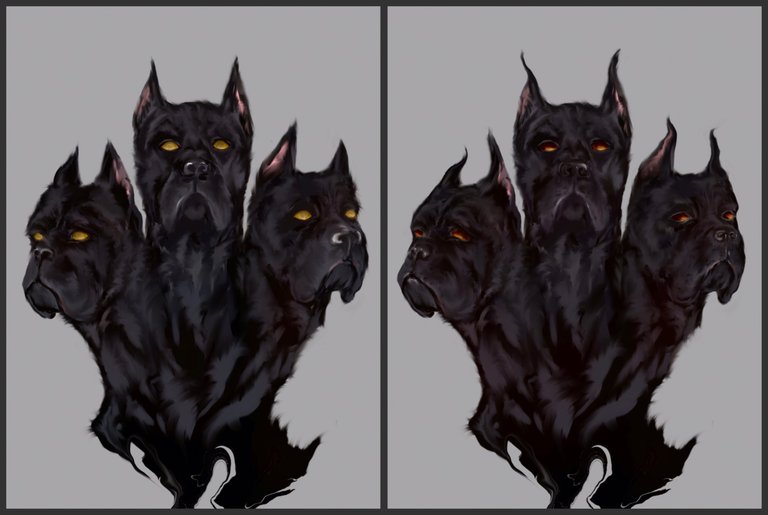 I kept the simple background this time, but I added some colour inspired by flame because CERBERUS is one of the fire monsters.
I hope you like it.
背景はシンプルにしました。ケルベロスはファイヤーモンスターなので炎を思わせるようなデザインを加えました。
どうかな?
また頑張ります。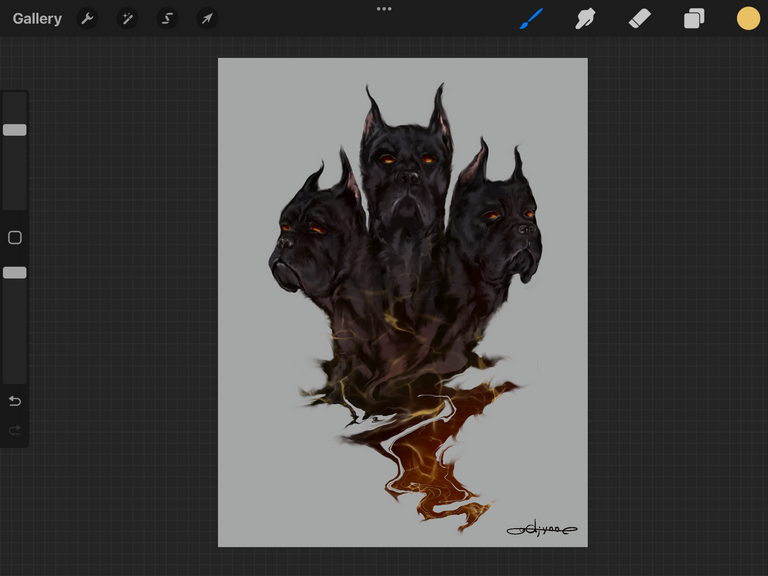 Tools used: iPad, Apple Pencil, Procreate, Reference
画材:iPad、アップルペンシル、Procreate、資料参考
☆☆☆
That's all for today.
Thanks for visiting!
いつもありがとうございます!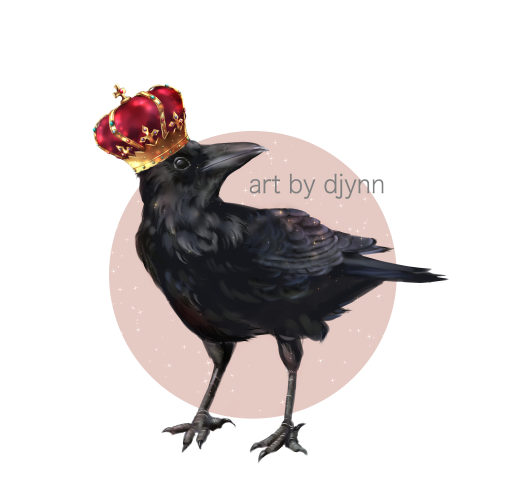 ---
---