Splinterlands Art Contest Week 178 - KELYA FRENDUL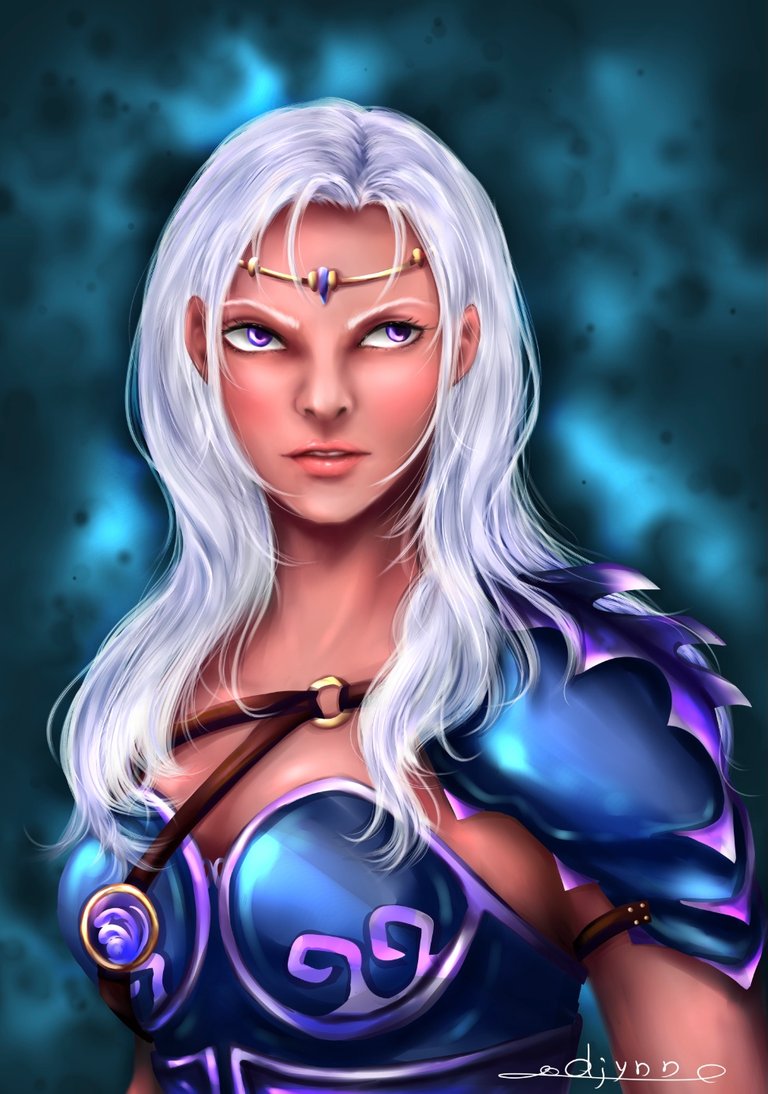 Hello everyone,
This is my entry for Splinterlands Art Contest Week 178
I chose KELYA FRENDUL this time. She is the Water Summoner from Chaos Region. She looks tough, but what would she look like when not in battle? I'm hoping she would relax her muscle and her eyebrows. So here it is, a portrait of off-battle KELYA FRENDUL. I was imagining Xena: Warrior Princess. Omg Xena! I used to love that show!😆 The warrior who is strong and beautiful. I hope I executed well.
The photo below is the original KELYA FRENDUL. I borrowed the image from Splinterlands
皆さん、こんにちは!
スプリンターランドのアートコンテスト 178 に参加します。

今回は、ダラダラしていて先週の締め切りに間に合わなかったKELYA FRENDULで参加します。
チラッと見て男性かと思っていたら違いました。ゴメンナサイ。
バトル以外ではこんな感じでいて欲しいの願いを込めて描きました、笑
ジーナ(Xena: Warrior Princess)のイメージです。ジーナ、、、よく観ていたアメリカのドラマです。懐かしすぎる😆

下の写真はオリジナルKELYA FRENDULです。画像はスプリンターランドさんからお借りしました。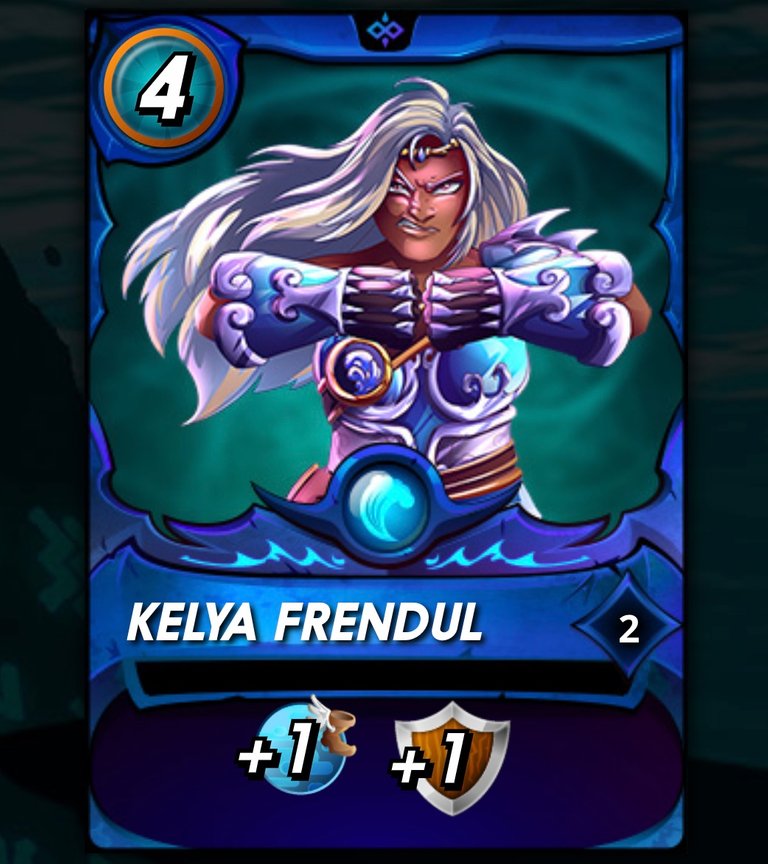 Process...
My messy sketch is on the left. Applying some colours and starting to blend toward the right.
制作過程。。。
スケッチ(左)はいつもながらザクザクで笑えます。少し直してから色を塗っていきます。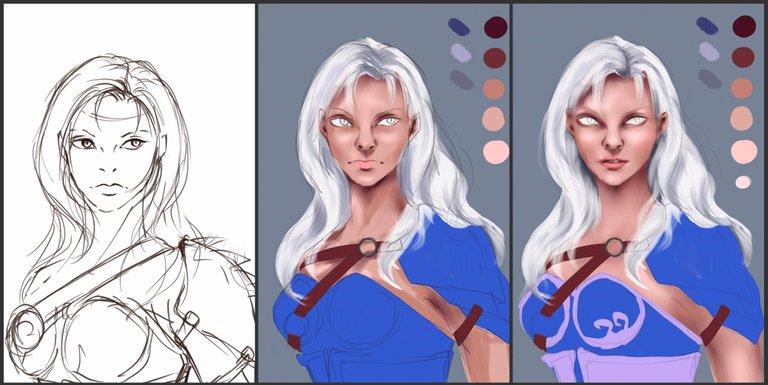 I realized that the colour of her armor was too bright, so I changed it.
鎧の色が明るすぎたので直しました。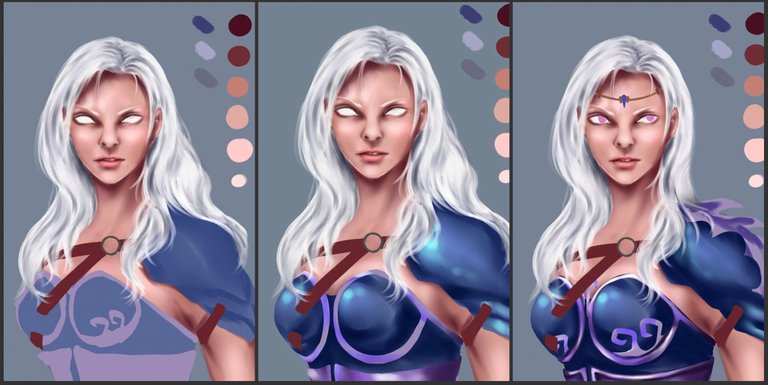 I added more details and adjusted the complexion here.
描き込んでから肌色も違うと気づき、直しました。
I kept the background simple, added a bit more details and my fanart of KELYA FRENDUL is complete.
I hope you like it.
背景はシンプルにしました。少々手直しをして出来上がりです。
また頑張ります。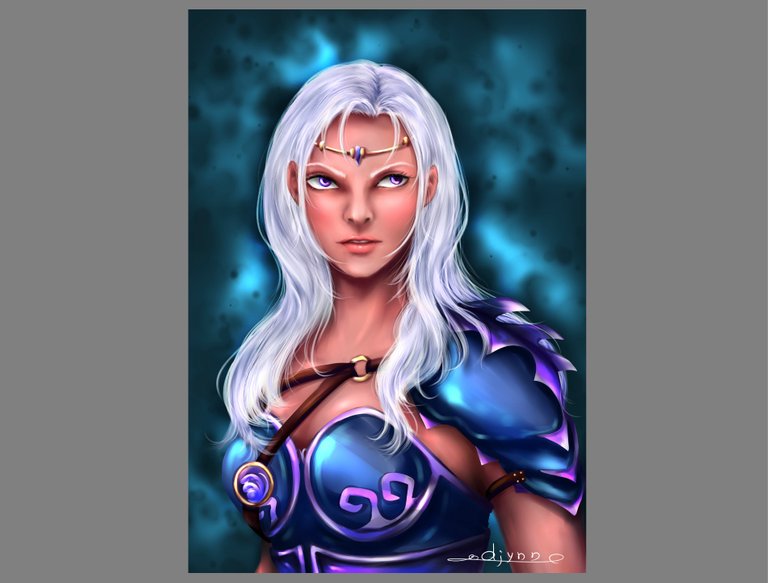 Tools used: iPad, Apple Pencil, Clip Studio, Reference
画材:iPad、アップルペンシル、Clip Studio、資料参考
☆☆☆
That's all for today.
Thanks for visiting!
いつもありがとうございます!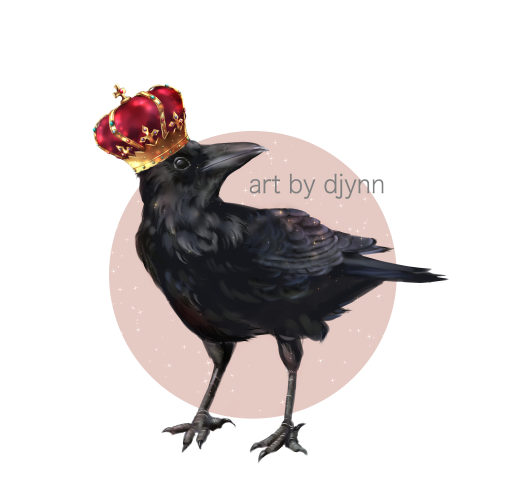 ---
---