MY HIVE FRIEND!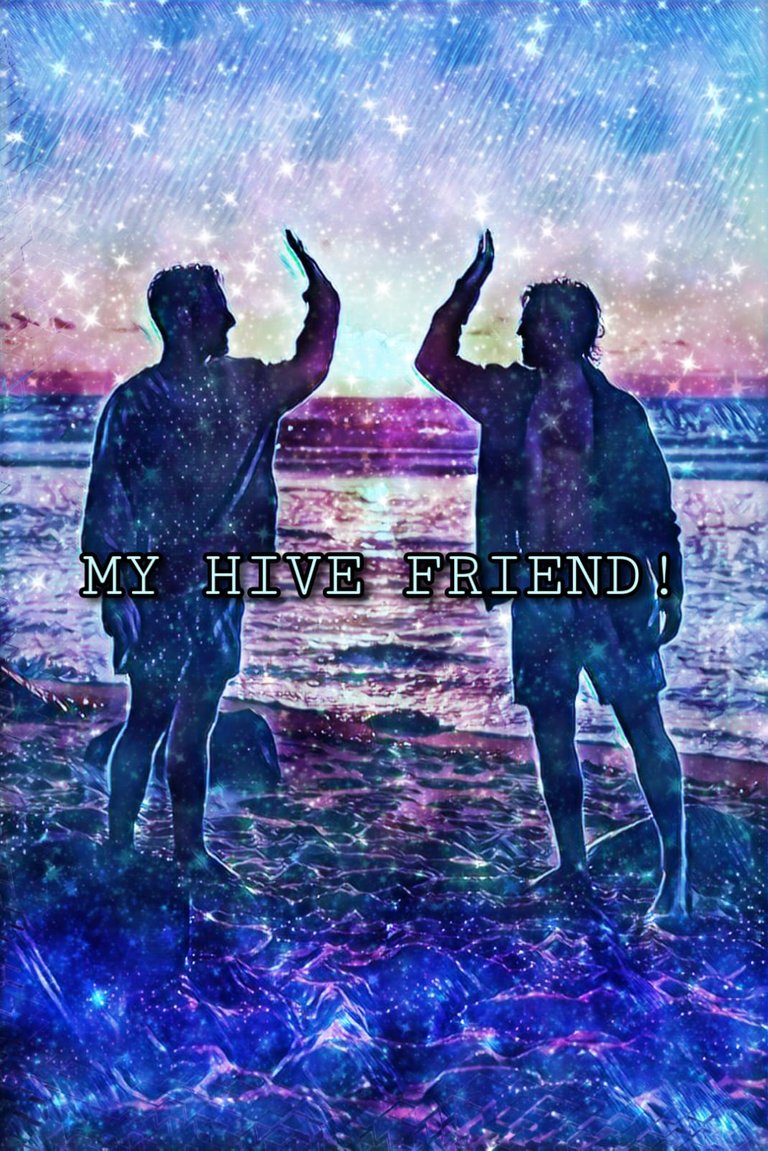 SOURCE

I don't know where to start or how to tell you the story. It's just me and my nostalgic thoughts. I made many friends while blogging; picking one is hard, and I will not share my friend's username because maybe I will write something sensitive without knowing. Let's start my story of my Hive Friend.
It all started in the splinterlands discord server. I was doing some experimental blogging. The job of a content creator is to add value to his audience. I was a daydreamer of splinterlands. I was too fanatic about splinterlands at that time. I still like splinterlands, but now I think about splinterlands future with realistic expectations. I wanted to help people by nature, and I decided to get screenshots of the most frequently asked questions and answer them. This was a series, and I might continue it again in the future. I spent most of my time in splinterlands discord, and a guy asked about splintertalk tokens for the airdrop. He was planning to buy it. He was new to Hive and only knew about splinterlands. Yes, splinterlands do wonder for people to encourage them to explore Hive. I also came here as a gamer; look what I am now. We jumped to dm to answer his question and help him with ecency/peakd.
In dm, miracles happened. Every day, he comes up with some new to learn. He was not the first person to whom I showed the deep ocean of Hive, but he was my favorite one. He was a slow learner and a bit aged still we became good friends. Our chats were replaced with calls on WhatsApp. We were not just friends and talked about Hive only; we shared about food and culture too. This was not enough; his questions became challenging and complicated with each passing day. I had to learn all splinterlands abilities to teach him, although I only rent cards to buy more to rent more. It was hard for him to use the hive keychain because of his age. It was time to move to messenger because I was sharing my screen to teach him, and WhatsApp didn't have that option. We saw a lot about each other on Facebook profiles too. We were becoming buddies.
It was the darkest night of my life. I left Hive for 28 days because I had no other choice(skipping the sad part). When I came back after 28 days, I saw he was doing well independently. He learned how to teach himself. From this experience, I also learned a lot. Now instead of teaching one person at a time, I teach many people how to teach themselves. It doesn't make sense to some people, but Hive is too deep to learn. Every day you learn something new. Yes, we are still friends, and he is active on Hive.


Also, Check out my BuyMeBerries Supporters on Hive:
Bhattg
LifeSkills-TV
Ayesha-Malik
MahirAbdullah
Taco-Pizza

---
---