Splinterlands Water Collage! #creative-sunday #letsmakeacollage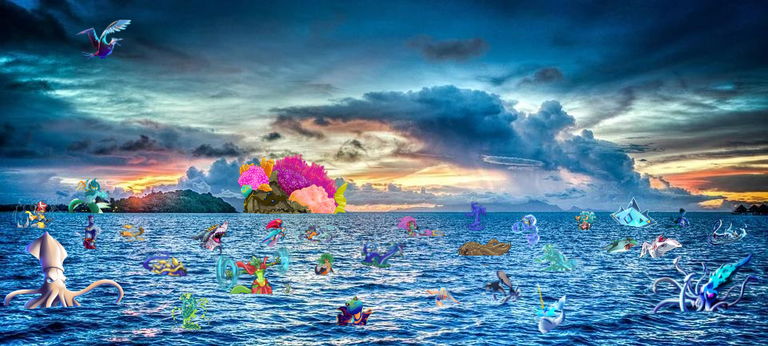 FINAL RESULT
A REQUEST:
FOR BETTER QUALITY EXPERIENCE PLEASE VIEW ON PDF FILE:
https://drive.google.com/file/d/1a7UD2tjpyGq1PZQsHTcXBIHO4a6XjLc_/view?usp=sharing
Collage Idea:
Today, I wanna try Splinterlands monsters swimming in water. I wanted to create something which gives me #free vibes and swimming is one of them. So why not gift Splinterlands community another Collage as a Rift Watchers gift?
Sea
Splinterlands monsters/summoners
Challenges:
I will have to deal with a lot of challenges. Not only picking monsters/summoners will be a problem but also looking at which monsters/summoners pictures are complete (some pics are weirdly cut from top/bottom). Also, I want them half in water and half outside so it will be a harder challenge for me to use removing effects.
Previous Splinterlands Collage: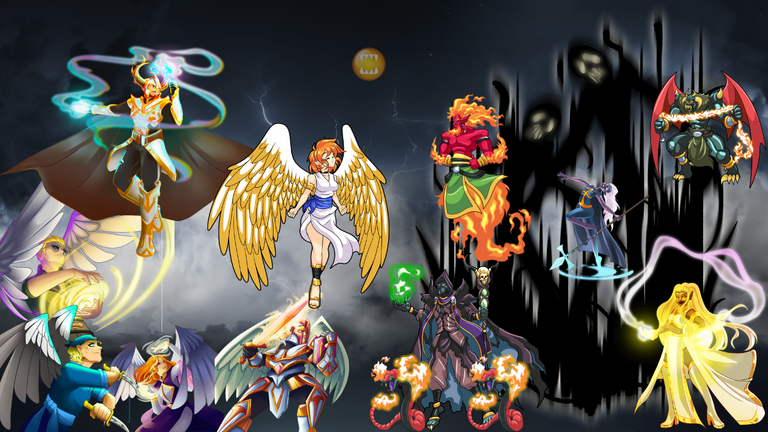 https://peakd.com/hive-153850/@dlmmqb/angels-vs-demons-in-splinterlands-letsmakeacollage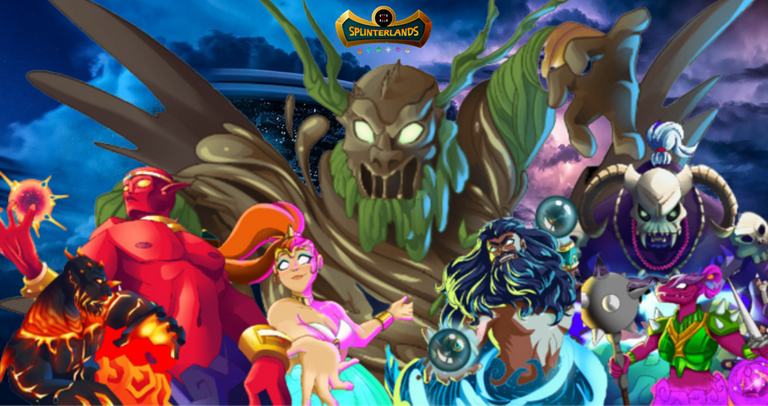 https://peakd.com/hive-13323/@dlmmqb/djinn-group-collage-splinterlands-letsmakeacollage
BackGround/Base Image:
I selected this image to be used in the background from Canva pro (bora-bora-polinesia-perancis-685303). My reasoning to use this image is the image itself is blurry/unnatural, even if it's natural in real but it gives artificially made vibes. I can use this to my advantage for splinterlands collage.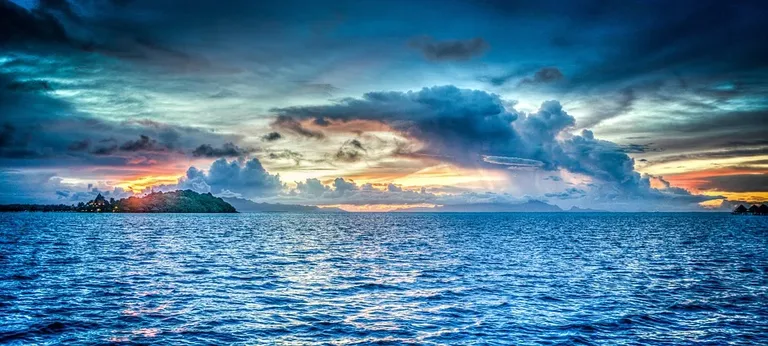 Collecting Monsters/Summoners:
I went to splintercards site and downloaded some images of cards here is a final list of cards that might end up in the final collage.
Albatross
Angelic Mandarin
Battle Orca
Captain's Ghost
Demented Shark
Electric Eels
Flying Squid
Giant Squid
Hardy Stonefish
Igor Darkspear
Kelp Initiate
Medusa
Merdaali Guardian
Mermaid Healer
Mischievous Mermaid
Naga Windmaster
Phantom of the Abyss
Poseidon
Ruler of the Seas
Sabre Shark
Sea Monster
Serpent of Eld
Sniping Narwhal
Spineback Turtle
The Kraken
Torrent Fiend
Vera Salacia
Water Elemental
Wave Runner
Xia Seachan
An image of the folder (so you can look at splinterlands monsters/summoners):

Collage:
Here I put them randomly to get a rough idea about sizing, removing the background, and reducing the chance of missing some.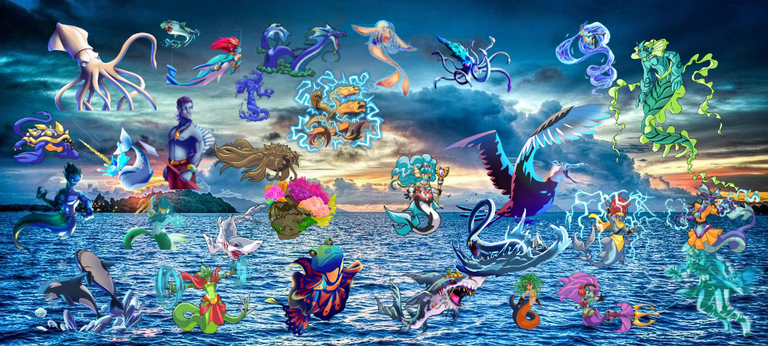 See the octopus on the left and right, you will get an idea about the end result. Here you can notice, that it looks like half body is in the water while half is outside. To me, it's giving the right vibes I want.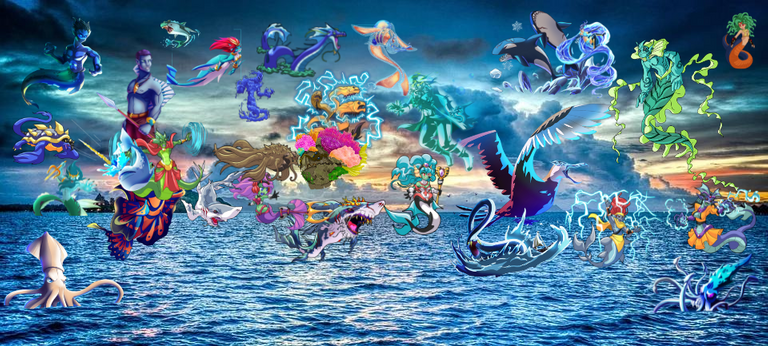 Final Image:
Here I added a rift watcher sign. Also, the hardy stonefish is looking like an island. Poseidon, Ruler of the sea, and Electric Eels are attacking Igor Darkspear. What else is happening let me know in the comments? What are your thoughts about this Collage?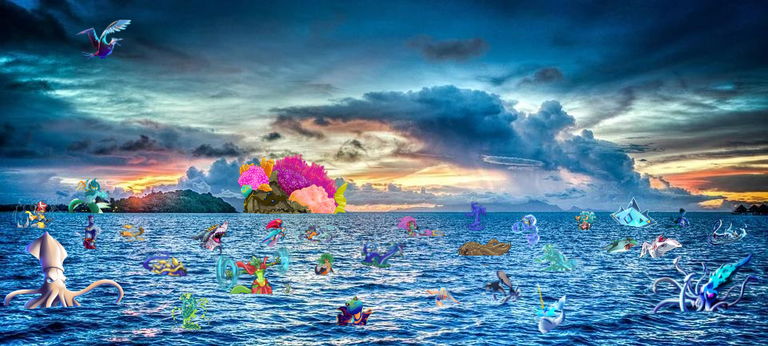 A REQUEST:
FOR BETTER QUALITY EXPERIENCE PLEASE VIEW ON PDF FILE:
https://drive.google.com/file/d/1a7UD2tjpyGq1PZQsHTcXBIHO4a6XjLc_/view?usp=sharing
---
---