Splinterlands.Rentals Explanation, Guide, PKM Token & More!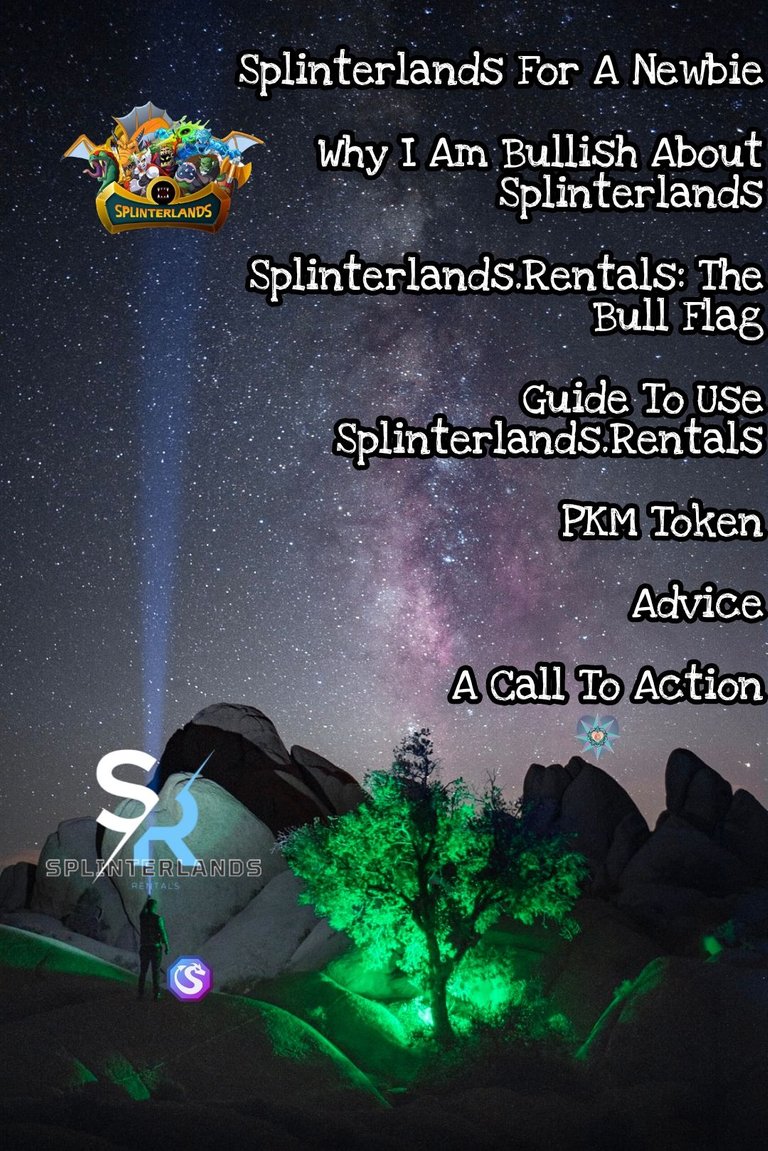 SOURCE edited by picsart

Splinterlands For A Newbie:
If you have never heard about Splinterlands, you might hear about Pokemon or magic the gathering. It's a digital version of it with fat $ involved. Oh, you never heard about that too? Innocent Soul, splinterlands is related to the latest technology where crazy hivers collect pictures, and those pictures do "boom bang dish dish" with each other, and we earn money for doing this crazy magic. For some weird reason, people are renting those pictures from us, and we are making some fat $ for holding it.
If you still don't understand, then try my referral link of Splinterlands and see for your own self: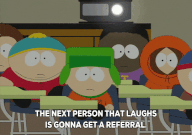 Why I Am Bullish About Splinterlands?
On 13 Dec 2021, I made a video explaining why a specific category of people not interested in splinterlands will likely buy punks rather than splintercards. In that video, I gave arguments, reasoning, logic, and a solution to attract them.
Here it is:
In this video, you can observe my one focus point, "those who have money have less time." The nature of splinterlands is complex. Those who are renting are making more than holders. So for this type of investor, they considered punk over splintercards.
This is changing because I predicted that when splinterlands become easy for investors, we will see a new type of investor entering the splinterlands market. This will be a bull flag, and now the prediction has come true, so I am bullish about splinterlands currently.

Splinterlands.Rentals: The Bull Flag!
Splinterlands.Rentals made it simpler, so now we don't have to worry about renting them, and we can finally enjoy the simplicity of "Set it and Forget it."
Splinterlands.rentals use advanced algorithms to rent our cards; thus, we can enjoy the maximum returns. Since machine learning will improve the algorithm with time so, in the future, we can enjoy even higher returns. It also gives you the freedom to decide which cards to rent and not to rent; thus, you can only rent those you want to rent. Remember that they take a 20% fee from your rentals for this service, but since you will make it more hassle-free with them, it's worth trying this service.

Guide To Use Splinterlands.Rentals:
I would love to guide you through each step; there is no need for it in this case. Simply join Splinterlands.Rentals Discord. Now all you have to do is go to #onboarding channel and that's it. You will find the perfect guide and if you face any problems, you can ask the friendly team of Splinterlands.Rentals.

PKM Token:
Since your rentals are now raining and you have extra cash, why not invest more? You decided to invest more, but why not buy cards from peakmonsters above 10$? Then you will get PKM tokens airdrop. PKM token is a token built around use cases related to Peakmonsters. Currently, it's about tournament entries, buy, sell, and liquidity proving. Maybe in the future, you can get a percentage of peakmonsters earnings. Ya, I can't ignore the opportunity to get hands of peakmonsters returns. For comparison, you can see the cartel treasury and how they pay dividends, so PKM can be a big player too.

Advice:
If you are new to Splinterlands and just joined to make a profit or not as a player, then you can follow this advice.
In starting, buy GF cards below 0.50$ for renting and rebuying; this advice is a result of my experience, but still, once you join, you need a recommendation before you look for other things, so I just gave one.

A Call To Action:
You might hear about the incident that happened with witty. If you had't, then his house got burned. He is the guy behind the pimp token. Yes, we all feel sad about it but there is something you can do now. You don't have to be rich for helping someone in a bad time so I am setting a 1$ target. It will be easier for many hands to combine together.
Send hive, hbd or any hive token to @ewfund to spread a smile and be a part of something positive.
If you prefer other ways then here are some other options:
• send funds to @ewfund or his account
• send dontations to Metamask 0x531F2B46BD97947BF7EC4dA7d86fE9BcFff5D3dc
• send Walmart or Amazon eGiftCards to [email protected]
• keep him & his family in your thoughts or prayers
Thanks for your kindness.
If you read it this far then share your thoughts about this blog. Will you use the splinterlands.rentals service? Do you think this can been see as a bull flag? Tell me about a crypto project prediction that came true. Looking forward for your comments.


Also, Check out my BuyMeBerries Supporters on Hive:
Bhattg
LifeSkills-TV
Ayesha-Malik
MahirAbdullah
Taco-Pizza

---
---