SPT PRICE DROP 25%! What's Next!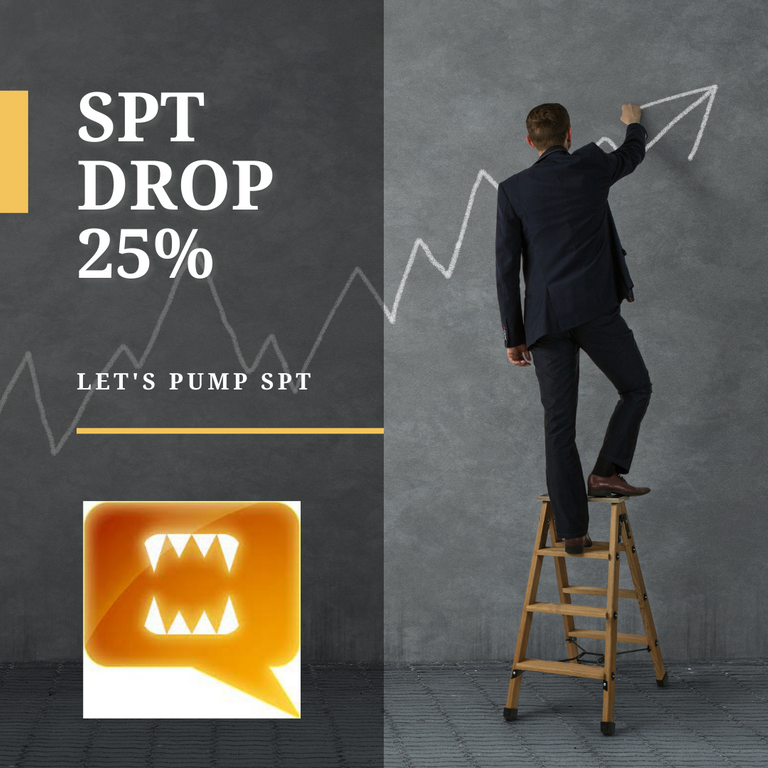 Why I wrote this post?
We know that crypto is volatile but 25% drop in SPT price is some serious alert! The sky is falling? Nah! SPT uses cases are community-driven thus If the price fall Community must rise up! Today I as Crypto believer not only say no to selling SPT but also took an initiative that every time I see SPT price drop (like crazy) I will pitch one idea for its new type of use cases. I don't know if people like my Idea or not but I will still pitch it to the hive whales. If there is 0.0001% chance of my idea helping SPT price Sky-rocket it's worth the bet.
What is my Idea?
With one idea at a time mentality I believe if I pitch 1000 ideas, 1 idea can change the game. For this time's Idea, I believe if we launch trailers like Chaos Legion first on splintertalk and then on other platforms, it will be better in many ways.
Users like me (Ecency users) visit Splintertalk more often and thus buy SPT to increase their influence on Splintertalk.

We can Charge in SPT for unlocking the trailers and animated series if we make one in future. We can burn that amount. Remember that this is only for users who wanna watch before official release like on youtube.

This will unlock further possibilities of Patreon like stuff on splintertalk.
Reasons to Follow me on Hive:
All followers will get 100% upvote once a week for lifetime. Why wait? It's just a follow! Note: These upvotes are done using Hive.Vote and upvotes come from my account.

You can mention me in comments or in posts if you need my advice or suggestion.

I am up to date with Hive games.

Commenting on my posts gives you a high chance of receiving cryptos like PIZZA, LUV, BEER.

Every time my account reaches new heights or there is some event to celebrate you can get a chance to receive big rewards.
Last Giveaway Winners:
10% of my HP winner (celebration of 100 followers): Click Here
Season 59 ending giveaway of epic and common cards: Click HERE
---
Did you know? Splinterlands is a card battle game. The best thing I like about it is, its resemblance with Pokemons!
Click HERE to join.
---
---