Finished painting for Splinterlands Art Contest : Dark Enchantress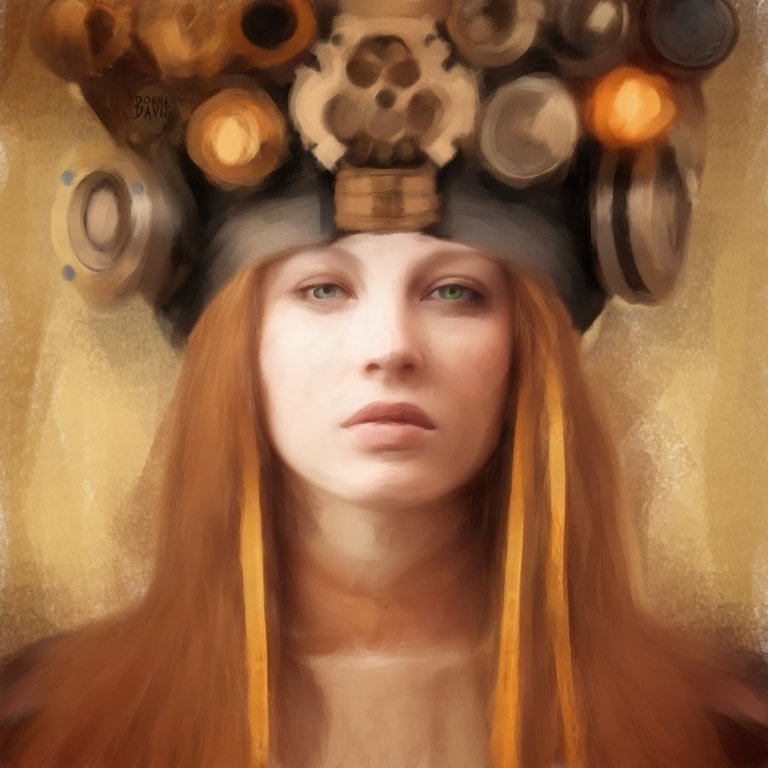 My version of the Dark Enchantress when she 'visits' the Alternate world I've created.
This piece was done and inspired for the #splinterlands art contest.
I posted the other day the sketches for this piece, but I'll still share them here. However ,I think I mistakenly called this character the Dark Sorceress, but I meant to call her the "Dark Enchantress" as that was the character I used for the inspiration: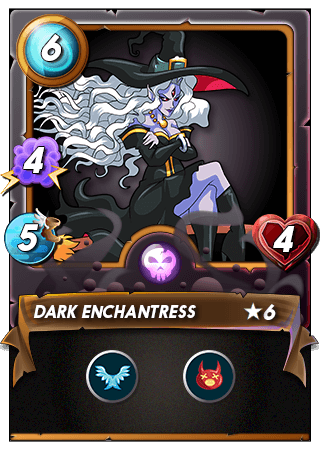 When I read about her Habitat @Splinterlands :
Habitat - The Dark Enchantress has a lavish apartment entirely to herself, deep in the underground portion of the Shrouded Palace of Mortis. There, she receives any materials she needs for her creative work and magical experiments. The Dark Lord protects and shelters her from the chaos of the Splinterlands, and the Enchantress would not have it any other way.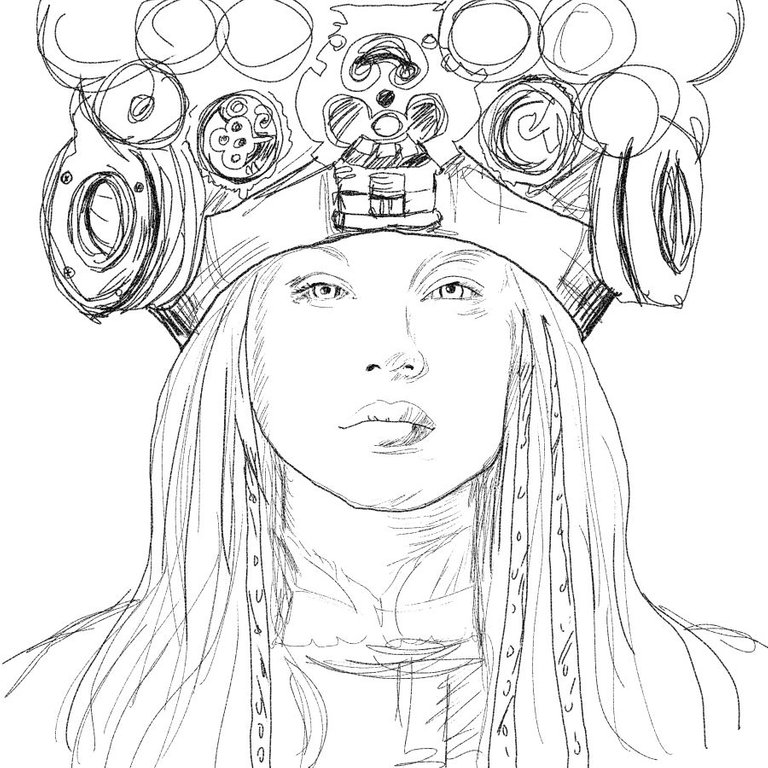 She seemed like a lady who had it together and had the funds and power to do as she pleases, thus she fit perfectly as a Visitor to my alternate world where in tech was invented centuries prior to our own.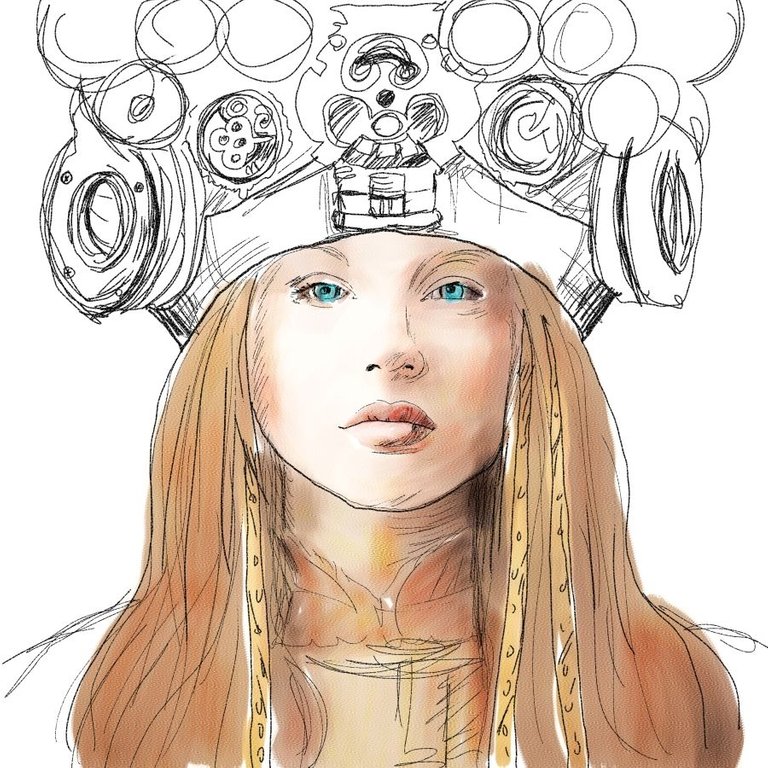 I could picture her taking a little break from it all and slipping into our alternate world. It would seem fantastical to her in it's mundane aspects perhaps, but as this imagined world is simply the same historical timeline as our own but with the whimsy that tech would bring to it.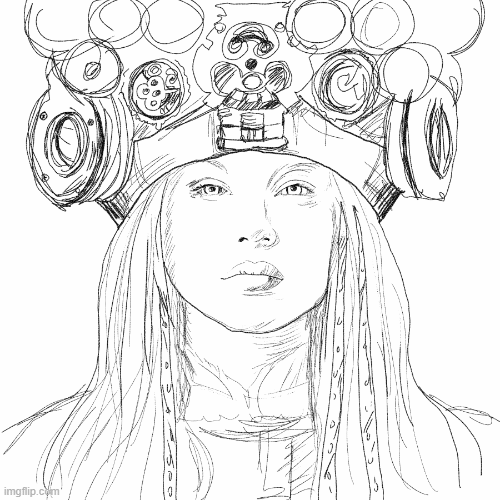 In her original artwork she is much more traditional 'witch' in her hat and costume, but in this realm I pictured her 'witch hat' encompassing all the tech and fashion available to one such as she. With imagined gears and tech boards there to enhance her own powers.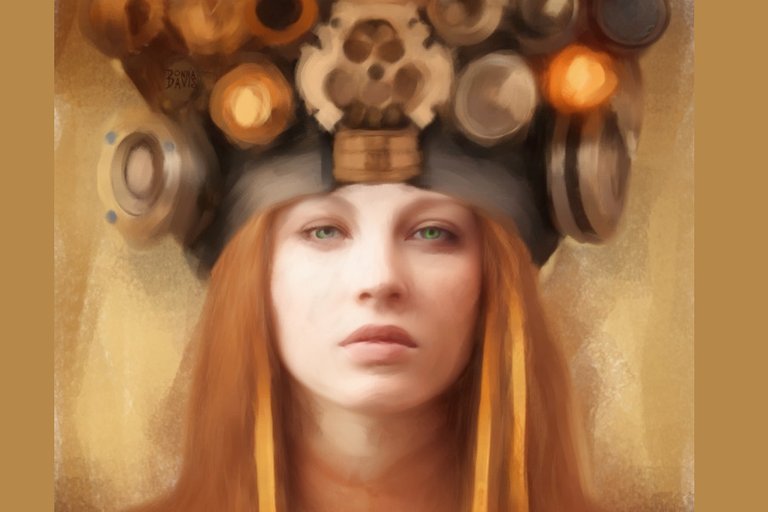 Again, I've no idea if I am taking far too many liberties in my own interpretation of @Splinterlands characters, but I'm having fun none the less and hopefully am not offending any #splinterlands fans.
The Final piece is done from my sketch/watercolor and using mainly oil pastels, a bit of oil brush and some rough chalk. I like a sort of segmented color patches remiscent of late 19th c. portraiture. I could see here, in 1890's Boston say, having sat for the John Singer Sargant in that timeline.
I hope you enjoyed my @Splinterlands fan art.
I also hope you find a moment in your day to indulge in your own passions and remember, to stay creative!
---
---
If you'd like to support my work: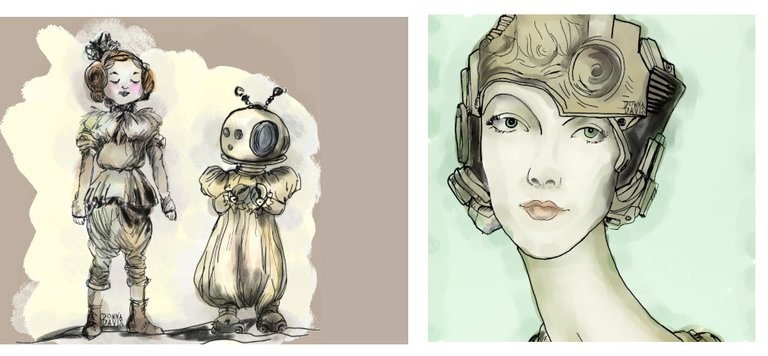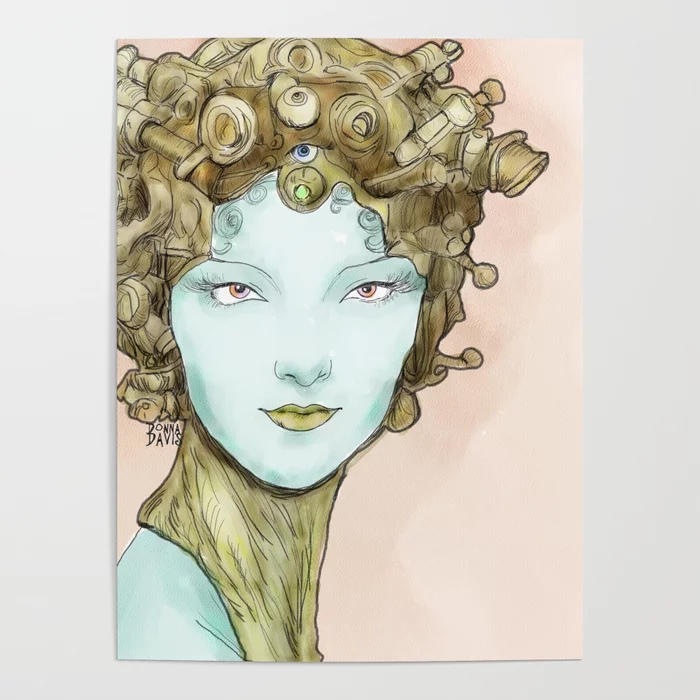 ---
---
---