Splinterlands Battle Challenge! GRUMPY DWARF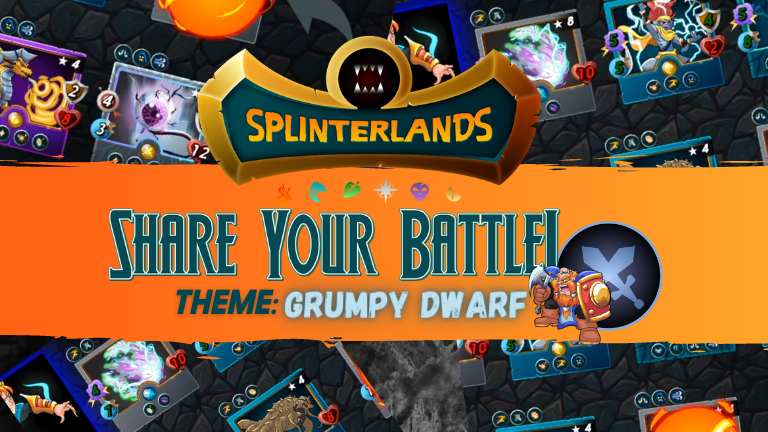 CHALLENGE RULES
THEME: GRUMPY DWARF
Edition: BETA
Rarity: COMMON
Element: NEUTRAL
ATTACK: MELEE
ABILITIES: Reach at level 1; Enrage at level 5
Howdy, everyone! I guess you were doing great. Enter: Grumpy Dwarf. I'm not a fan of cards that has reachability. That's why I rarely use this card, but I did give it a try in this challenge, and this card amazes me but not at my first and second battle because I lose "7" straight battle. So I think for a strategy on how this card can show his strength. Let's check out my lineup.
Battle Lineup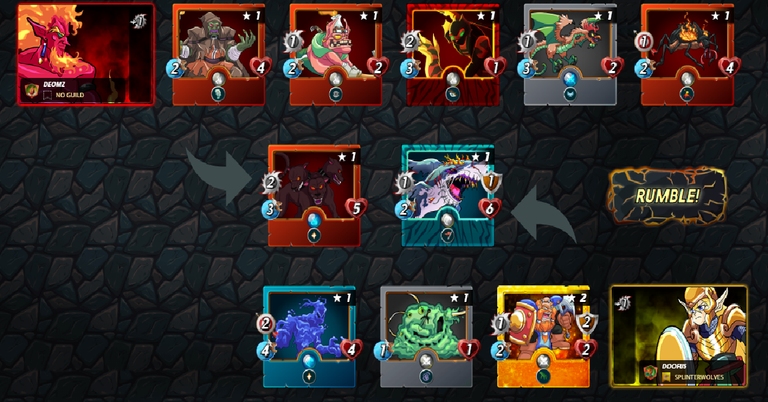 Summoner - Daria Dragonscale(+1 melee attack)
Splinters - Demented Shark, Grumpy Dwarf, Creeping Ooze and Water Elemental
I picked Daria Dragonscale to boost Grumpy Dwarf's attack also Demented Shark for the same reason, followed by Creeping Ooze to decrease enemies speed for a chance that we can attack first in the battle and Water Elemental on the last spot cause this card is a range type and also have the ability "Heal" to counter assassins, that has a low melee attack,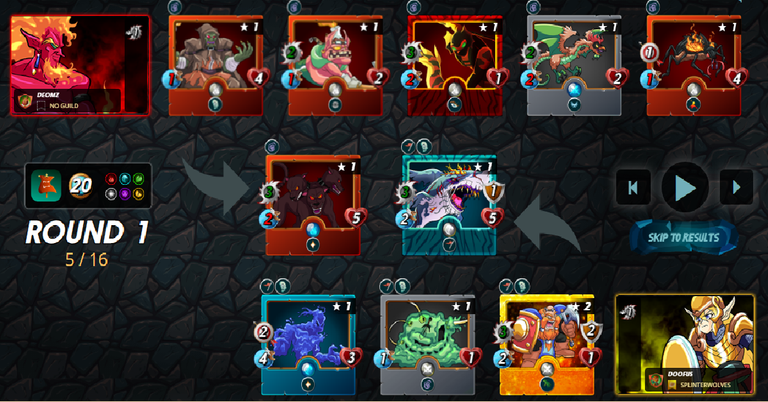 By giving Demented Shark and Grumpy Dwarf a +1 melee attack, we can destroy Cerberus at the first round with the support of Creeping Ooze's ability "Slow"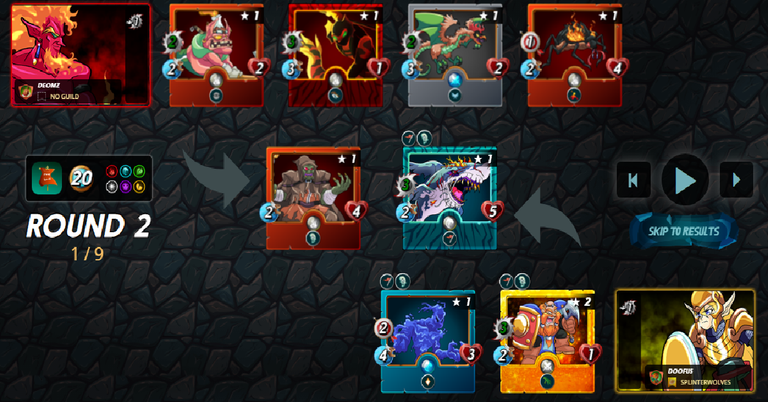 In this round, our Grumpy Dwarf got destroyed, but well he does great in the first round and also this round as well taking damage for Water Elemental leaving him to do the rest and to assist Demented Shark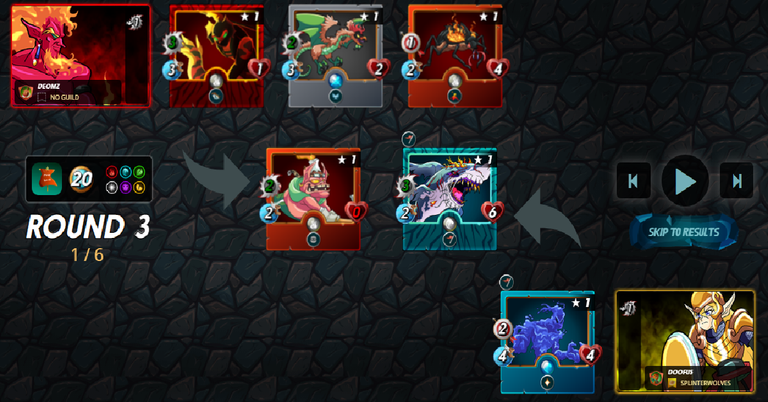 Seriously, I can't believe it! The enemy's Fire Beetle and Kobold Miner's attack! are missed in round 2. I wonder how Demented Shark will do if he's the only one to Battle those "4" remaining enemies if Water Elemental got destroyed in round 2, And that Luck gave us a big advantage in this round.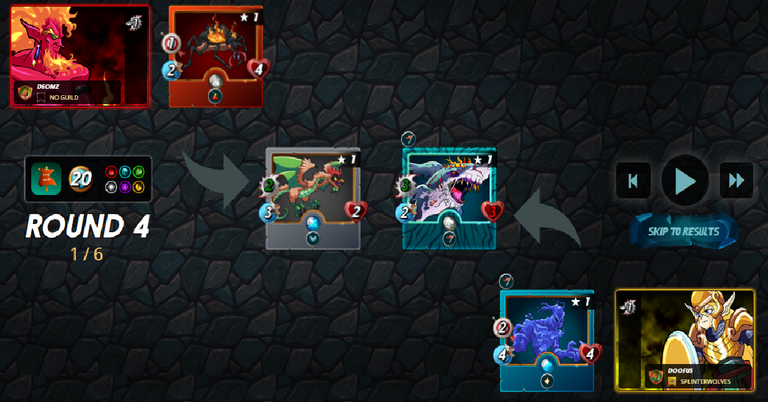 In round "4", I thought our Demented Shark be destroyed and leaving Water Elemental in the battle because I did forgot Fire Beetle has the ability to "Snipe", but this battle was a win for us.
Battle Result
Defeating Cerberus in the first round gave us an advantage. My battle lineup works in this battle, and thanks for the luckily missed attacks. Thanks to everyone, we can't win by using only Grumpy Dwarf! It does need support, buffs, and debuffs for the enemy.
Battle Replay
https://splinterlands.com?p=battle&id=sl_051485ad0e8bdcbaf4f17e1a2700ed1d&ref=doofus
---
---