splinterlands: card combinations strategy in earth deck for bronze III and bronze II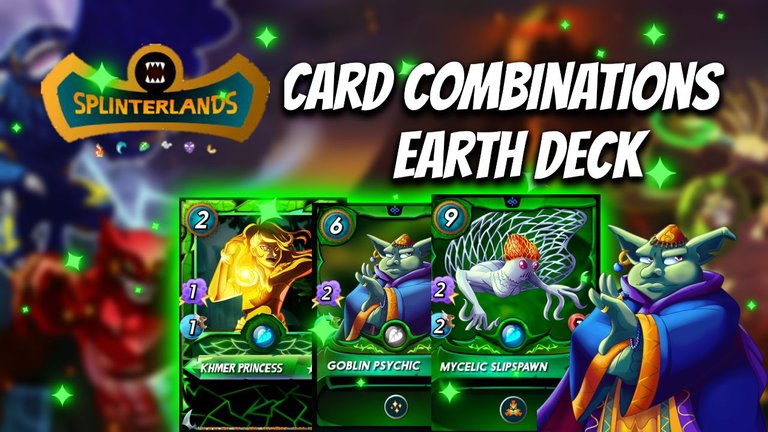 Hello guys from the splinterlands community, today we are going to try some strategy using cards from the earth decks, distributed them in the best possible way according to available energy, skills, defense, attack and HP attributes of the cards. have a function, in a certain position in the deck, for a better performance in splinterlands battles, that is, to attack or defend important cards that you want to take until the end of the game. So let's go here for the first battle.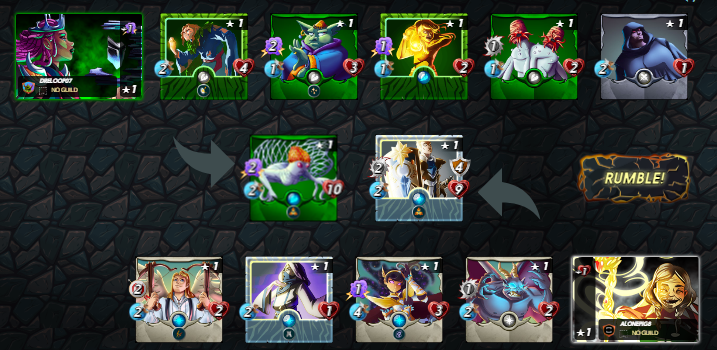 full match:https://splinterlands.com?p=battle&id=sl_481a1f983b74a154d0860265fa6373db&ref=dreloop07
a game that consumed a lot of players' mana, I chose an earth deck that increases 1 more magic attack, in order to strengthen the magic cards in my deck, which are cards with the highest offensiveness and HP of the ones I choose for this battle. The first card in the deck I chose was MYCELIC SLIPSPAWN.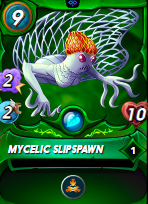 Card with magic attack from the earth deck, which will have its attack power increased by the summoner's assignments. What draws a lot of attention is its high level of HP, in addition to its special ability taunt that attracts all the opponent's attacks, thus defending some cards from my deck of attack cards with abilities: sneak, opportunists and sniper among other cards that come to attack from afar distances my deck. In addition to having a good combination with a healing card, which can extend your useful life in battle, the one I use is GOBLIN PSYCHIC, because it is a card with magic attack, it also has an increase of 1 more attack.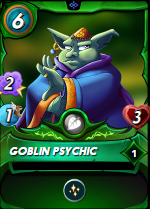 This is a card that I like to use in third position or more in the middle deck as possible to try to keep my tank from the first position of the deck as much as possible, in addition to being a magic damage card that goes through the opponent's tank shield. of a very interesting strategic aspect is the FAILED SUMMONER simple card, but with the ability reflect magic, which reflects magic damage to opponents with this type of attack, in order to flagilize or destroy the opponent's magic cards, I like to use it in the second position of the cheap.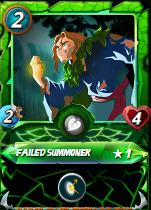 Another card that I used to strengthen this magic combination was the
KHMER PRINCESS, simply because this card consumes little mana since for this strategy I spent a lot of mana with other precious cards, the cards with magic attack were the best option for this game. with little more mana, if possible it would be nice to use the REGAL PERYTON card, as it is one with flying ability and high speed for final positions of the deck. The other cards at the end of the deck are just a complement to protect the main cards in the second row of the deck for this strategy to work.
So that's it guys, these were today's tips, remembering that I used this strategy against the deck of life. opponents who use decks with tanks with empty skill with magic damage reduction or summoner with magic attack reduction, there is a possibility that this strategy doesn't work so well so it's always important to check the opponent's last matches and for you to be in bronze II check the battle conditions. if you liked leave the thumbs up and share with your fanatic friend for splinterlands, thanks and until the next post.
---
---