QUEEN OF CROWS - cyberpunk edition

I've said it many times - my favourite faction in the game is the element of Death and some cards I use very often and never fail to find new uses for them. It's especially cool to play with the Queen of Crows archer in battles with a lot of mana.
Last night I was having fun with Kandinsky 2.1 neural network and used the textual description to generate art with this awesome witch, pumping her up with gothic and cyberpunk elements and aesthetics of my beloved Warhammer 40k.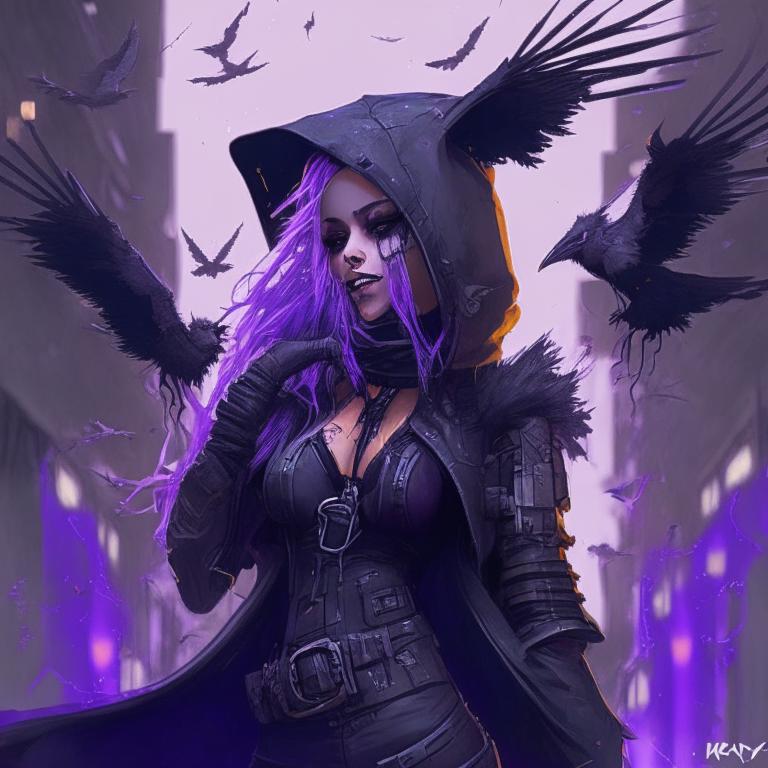 Took me about an hour and I have to admit, I really enjoyed adding details to the picture and seeing what she turns into in the end :)
Posted using Splintertalk
---
---