Splinterlands Diary 07.01.23 - Immortalis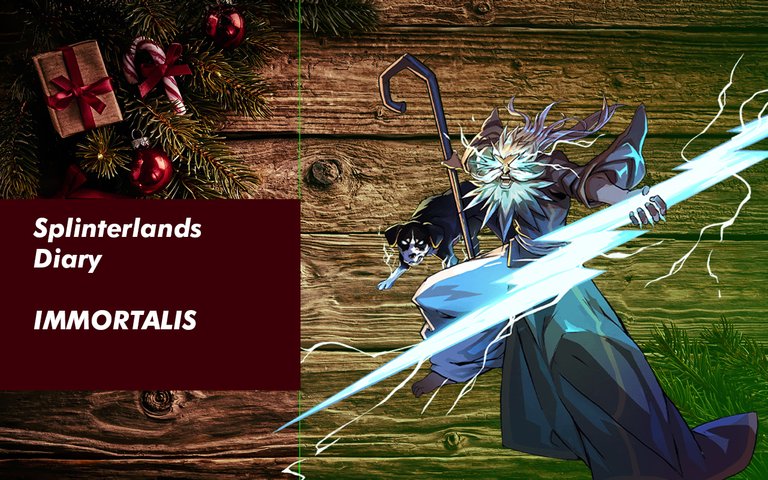 Hello friends, I love experimenting with new strategies and of course I love new cards, so when I got the new IMMORTALIS summoner on airdrop I started to actively use it in battles and try it with different combos, where its abilities could have a strong impact on the course of the battle.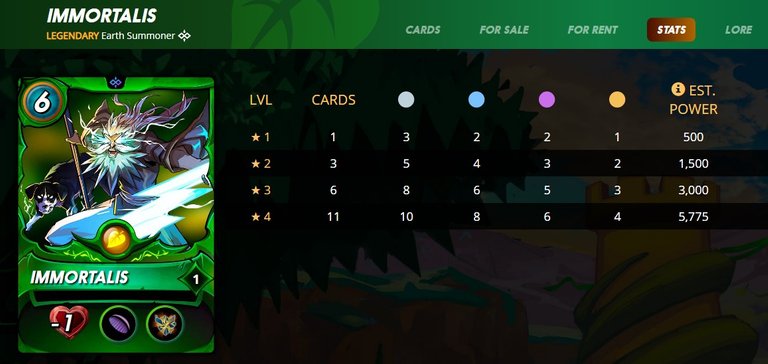 I really liked his ability to give cards magic resistance and shield destruction, and I managed to defeat a level 4 summoner in one of my fights!
My Lineup:
FLESH GOLEM
Great tank with a lot of health, strong attack and heal ability
OALEN BEHEMOTH
The high cost of summoning fully justifies this card's ability to attack from the second position and deal magic and melee damage, so I couldn't help but take advantage of the high mana and use it in combat.
GRUND
Since the Melee Mayhem rule was in effect, I couldn't help but take advantage of this powerful fighter. His dual attacks are hard to resist, and that, combined with the ability to break shields from the summoner, gives him a significant advantage.
KRON THE UNDYING
One of the strongest mages in the game and his strong attacks, combined with his ability to heal, make him a real threat to the enemy.
GOBLIN PSYCHIC
Naturally, I couldn't help but fortify my first position, so I put this healer to help the card taking the most damage and buy time for my other attackers.
GOBLIN MECH
Finished the combo with this strong melee fighter. The Melee Mayhem rule + the ability to break shields and resist magic made him my "last chance" in case the other cards quit before dealing significant damage.
I got a very worthy opponent - 4th level summoner, the strongest and fastest DIEMONSHARK, supported by strong mages DJINN OSHANNUS and NERISSA TRIDAWN, plus additional protection from ARKEMIS THE BEAR 5th level, but with IMMORTALIS abilities the emphasis in the battle quickly changed places.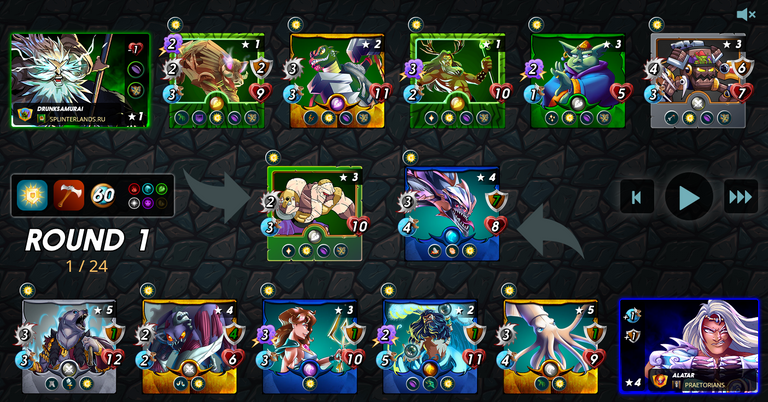 By the beginning of the second round we lost our "tanks", but it became clear that without shields, and with the Melee Mayhem rule, the advantage goes to my side :)
By the 5th round, the opponent was outnumbered and outclassed, so the outcome was clear. Against KRON THE UNDYING, which restores health, it was impossible to resist, and the ability to resist magic damage made NERISSA TRIDAWN's attempts completely useless.
It was a pleasure to share the experience, once again I wish everyone a Happy New Year and hope we will meet on the battlefields!

Let's Connect
@MishkaDj | @NoiseApp | @Torum | @Telegram | @Twitter

...and a meme for dessert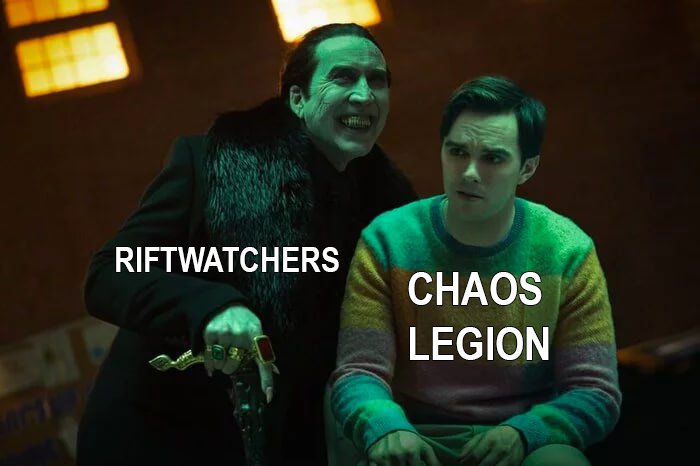 ---
---