Splinterlands Diary 24.05.23 - Blasting Raa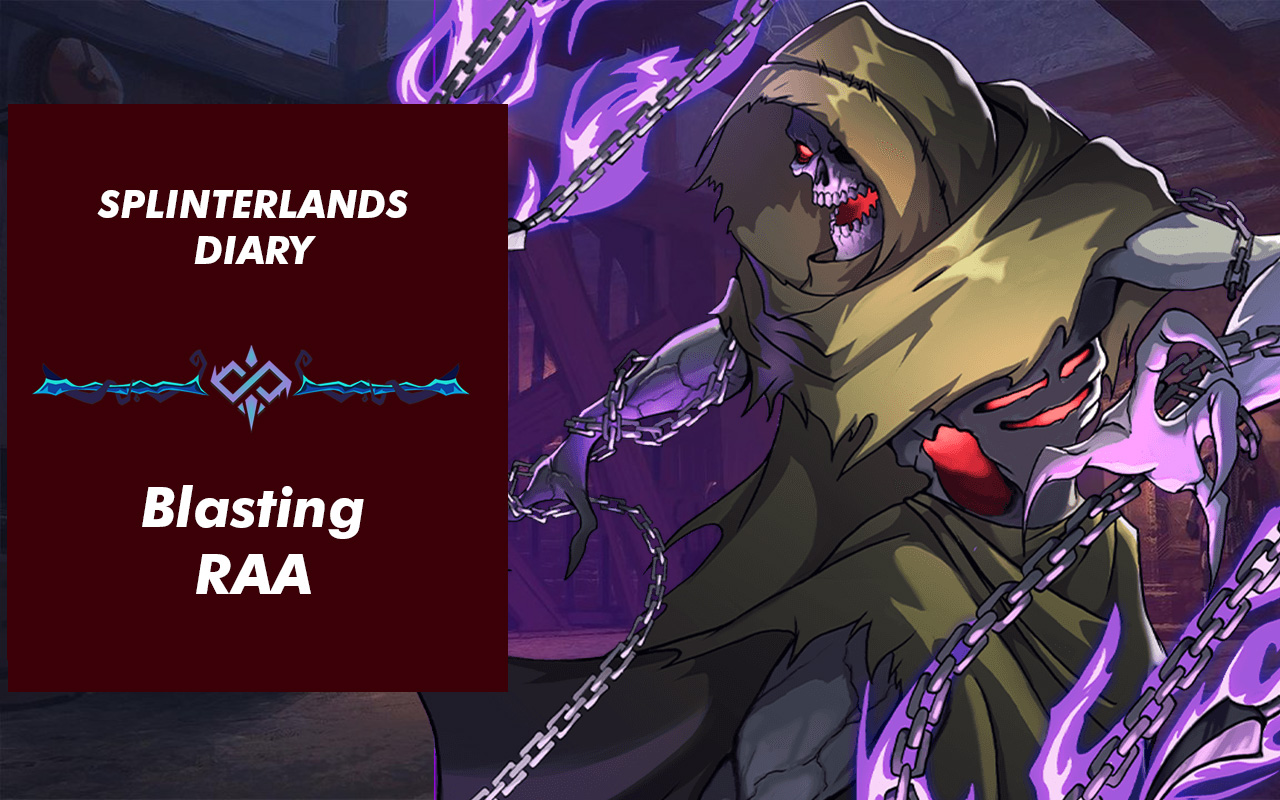 Hello, brave warriors of the Splinterlands! Some free time came up and today in one of the battles I decided to test a strategy I tried with YODIN ZAKU and BLOOD MAKER, a chaotically firing archer.
As expected - random ranged attacks and blast are a great combination, so when the rules came up with the Blast and enough mana to use powerful monsters, I put together a combo like this:
WAKA SPIRITBLADE
A great summoner that gives allies poisoning ability, but in this case because of the Silenced Summoner rule I staked on its high level and inexpensive summon cost.
PHANTASM
One of my favorite Death Elemental cards (as you know for sure if you read my previous posts), and his speed combined with a powerful attack makes him a great fighter for the first position.
SPINEBACK WOLF
Increasing your opponent's first position attack is never a waste, so I use this speedy card from the classic set quite often, and his ability to attack from the second position has helped me out more than once.
BOOGEYMAN
The more upside the better, so I figured I'd slow my opponent down with the mage's ability, and his attacks, boosted with the Blast rule, should make my opponent really uncomfortable :)
PHANTOM SOLDIER
Another favourite. A mage with a lot of health and a strong attack rarely let me down, and I figured I'd have to deal with the first couple of cards in a heartbeat.
RAA
The culprit of the feast. A very expensive but powerful archer with a great ability to inflict random attacks. Along with the Blast ability, it was supposed to wreak havoc on the enemy ranks and take out their ranged positions.
LIRA THE DARK
Rounding out the combo is another archer, attacking the weakest enemy monsters. Again her Blast ability turns her into a veritable hurricane of death, and her high speed gives her a chance to get a good head start in the early rounds.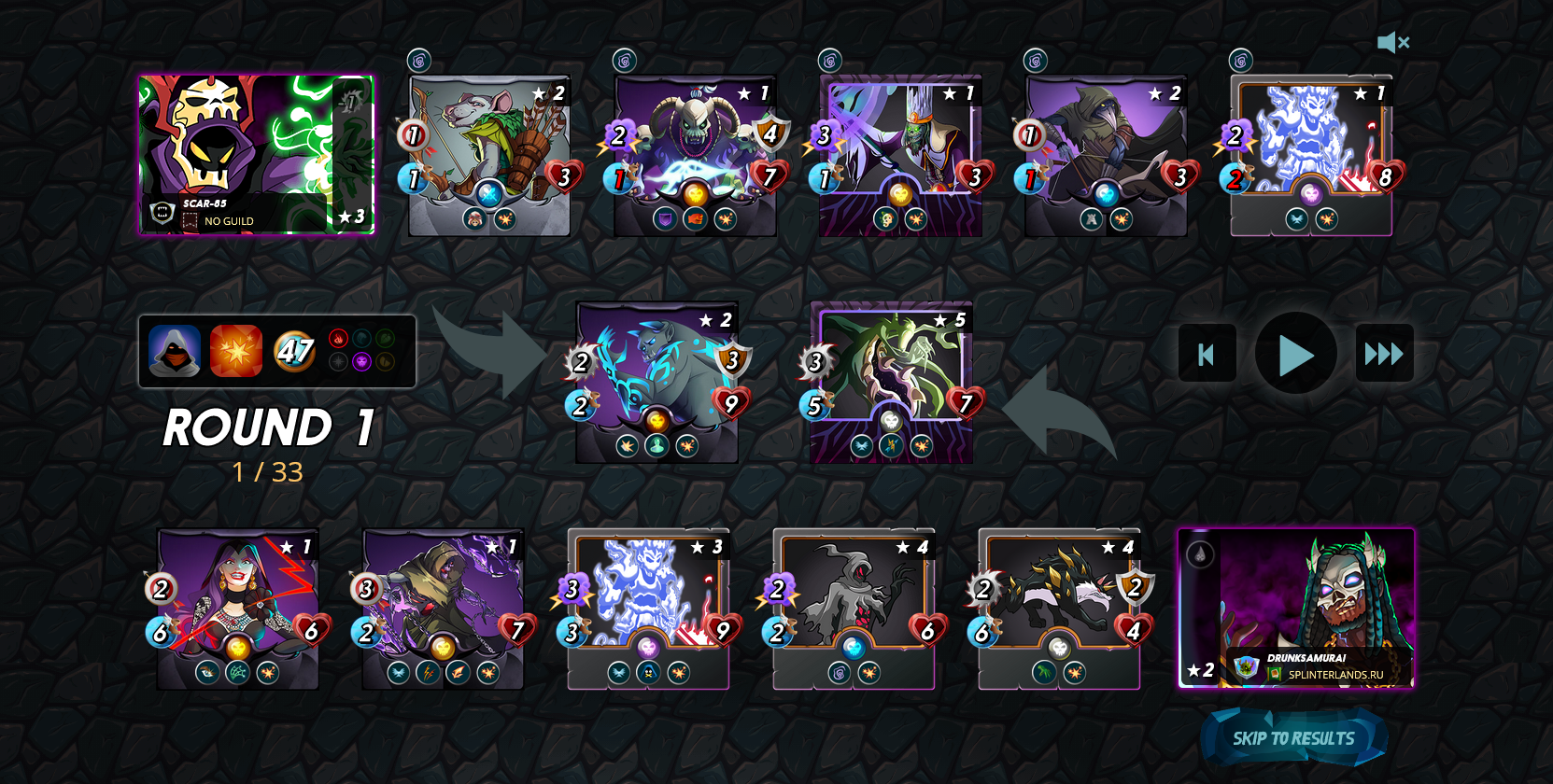 The enemy chose the now popular strategy with the archer VENARI MARKSRAT and his ability to boost the parameters of allies standing next to him after his death, protected himself with shields thanks to RAVENHOOD WARDEN, and gave the first position to the mighty and steady HARKLAW, so the battle was expected to be tense!
By the end of the first round I had lost my PHANTASM, and involuntarily made my opponent stronger by destroying his VENARI MARKSRAT, but from then on my ranged attacks began to work in full force, and the RAA g showed his true power!
Watch:
Battle Link
In the third round, my opponent only had one card left, so it wasn't too hard to deal with, and the combination of random attacks and Blast was pretty damn cool!
Happy to share the experience and look forward to seeing you on the battlefield :)

Let's Connect
@MishkaDj | @NoiseApp | @Twitter | @Nostr

Posted using Splintertalk
---
---