Weekly Challenge - Share Your Battle - Mycelic Infantry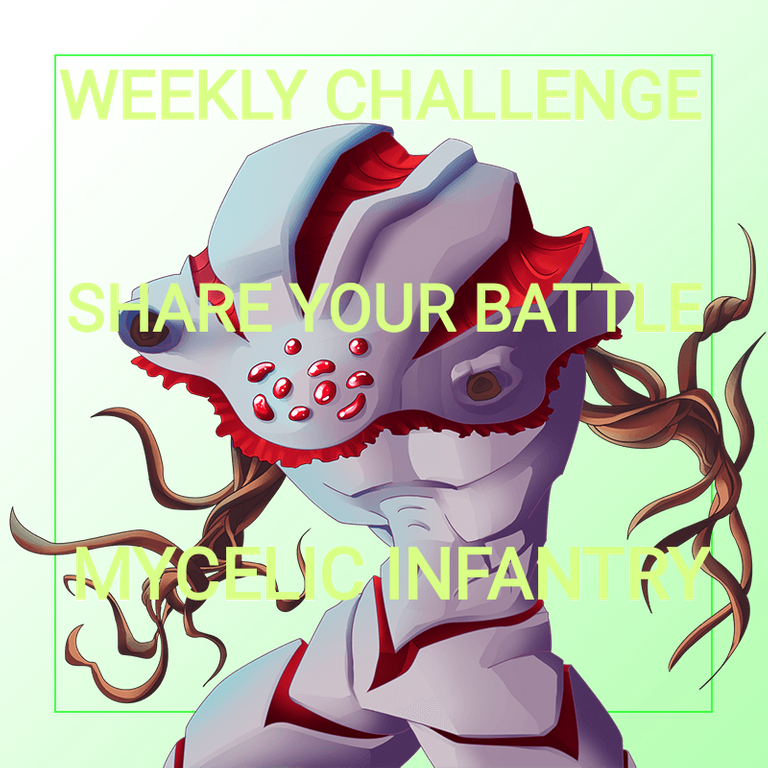 Rule Set:
-> Tis But Scratches (Criple)
-> Heavy Hitters (Knock-out)
-> Mana Cap = 36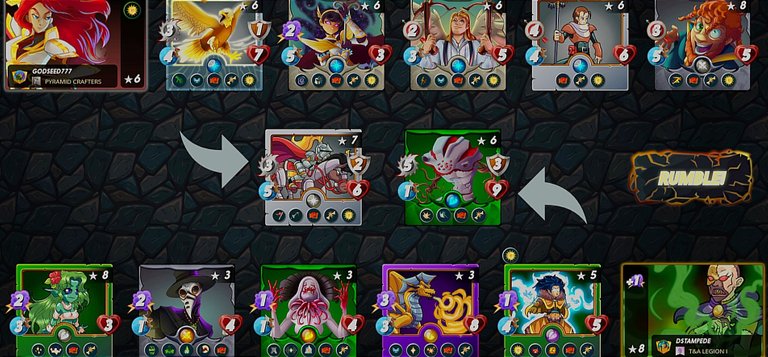 https://splinterlands.com?p=battle&id=sl_02a5483350cf469763c133a826bc6845&ref=dstampede
My Strategy:
Well, I just looked at his previous battles and his formations were mainly melee or ranged monsters, so I went with Mycelic Infantry upfront to tank it with the shield ability while doing magic dmg with Obsidian summoner backing all team. Spirit Shaman with stun to take advantage of the rules; Gold Dragon as an MVP card; Queen Mycelia for extra defense in that case; Dr. Blight that has high win rate; and Wood Nymph for support with strength and tank heal.

My Strategy Worked? Did I like Mycelic Infantry?
Yeah, Mycelic Infrantry was a good choice and made my team survive while doing good dmg in early game, even thought he was getting the criple effect. Gold Dragon was a good choice to help to counter Lorna Shine.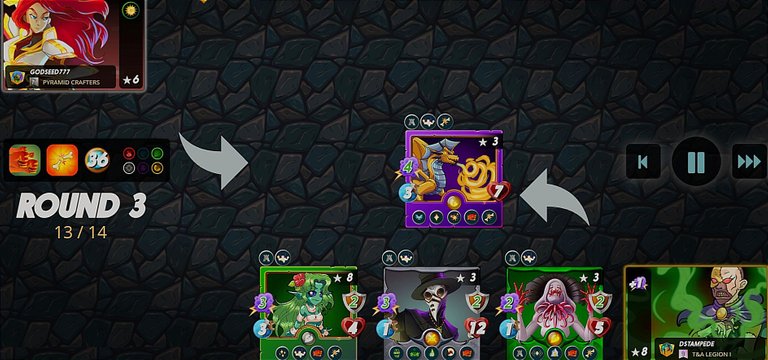 What Would I Try Different Next Time?
Well, maybe I should've used some Repair together, but I don't see / have cards that could do it while doing dmg, which is also necessary.

---
---