Splinterlands Art Contest // Week 180// Queen Mycelia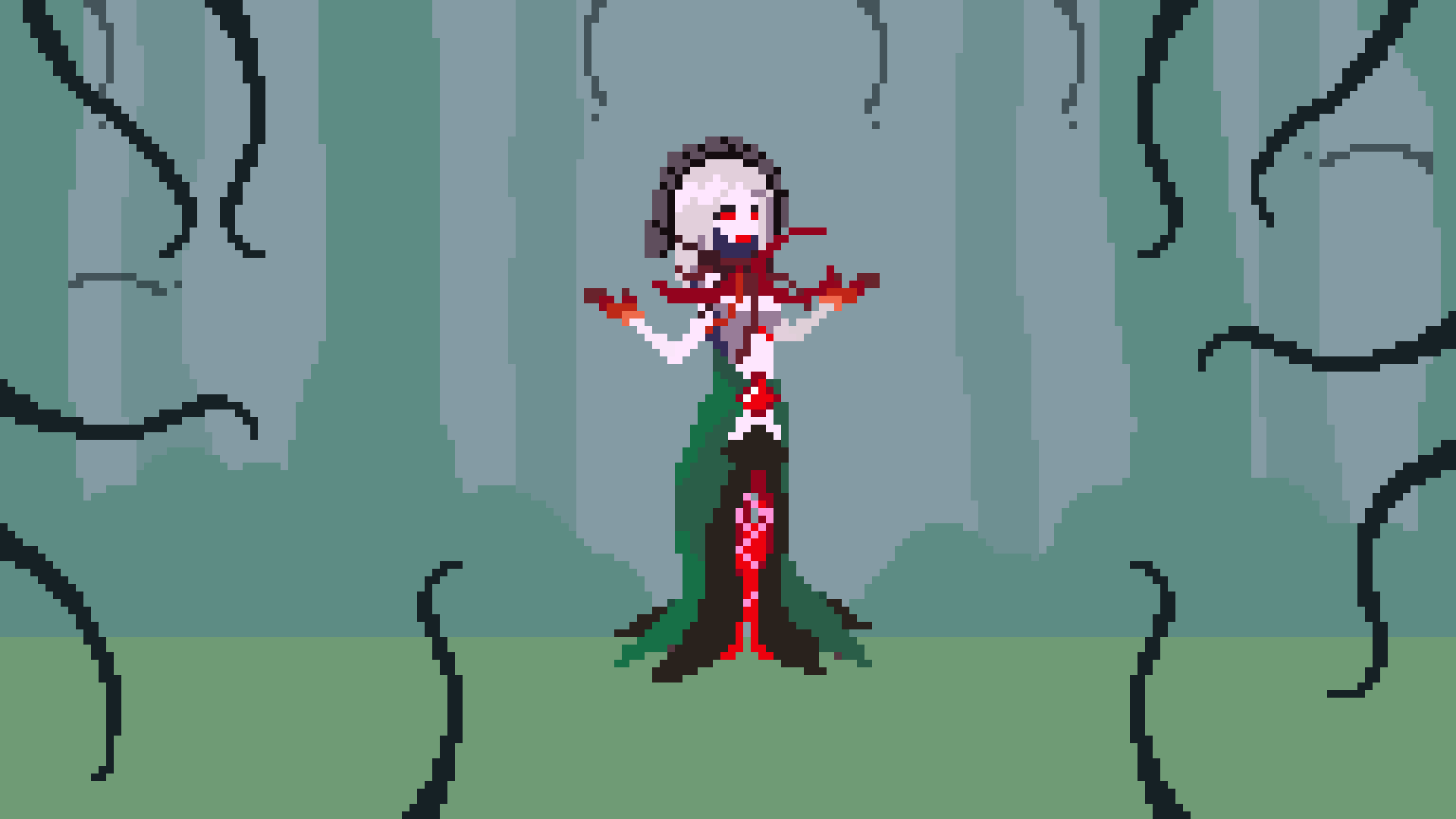 Hello people this is my new participation in "Splinterlands Art Contest" is Queen Mycelia that @japex1226 suggested me which I like the design as a cthulhu fungi-Waifu but when doing it in pixelart being very white and animating serpentine things can be difficult or fun depending on the contrast of colors.
Hola gente esta es mi nueva participación en "Splinterlands Art Contest" es Queen Mycelia que me sugerio @japex1226 la cual me gusta el diseño como una cthulhu fungi-Waifu pero que al hacerlo en pixelart al ser muy blanca y animar cosas serpenteantes puede ser dificil o divertido dependiento los contraste de colores.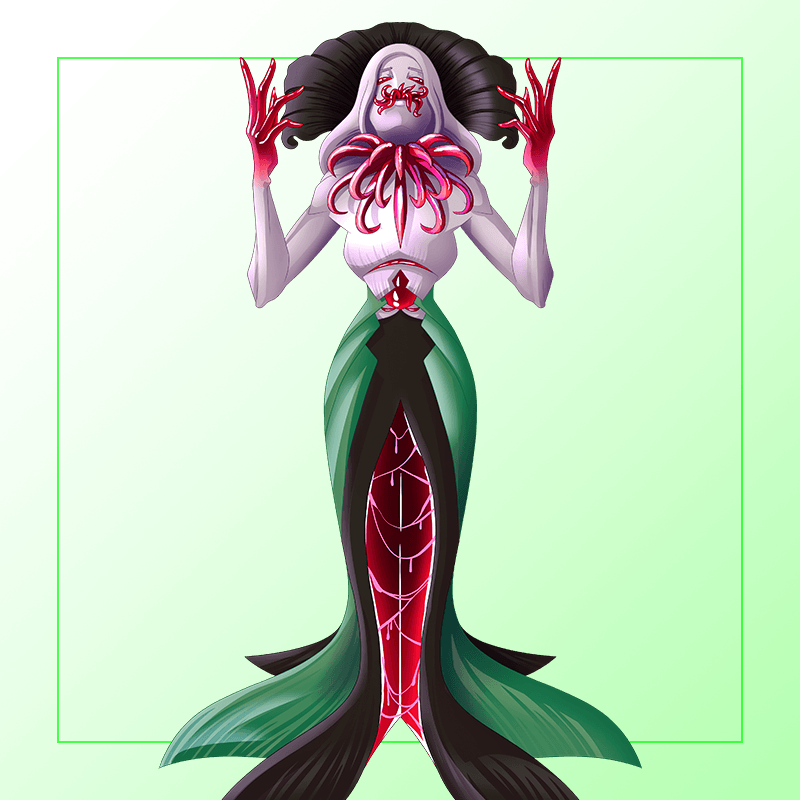 PROCESS/PROCESO
1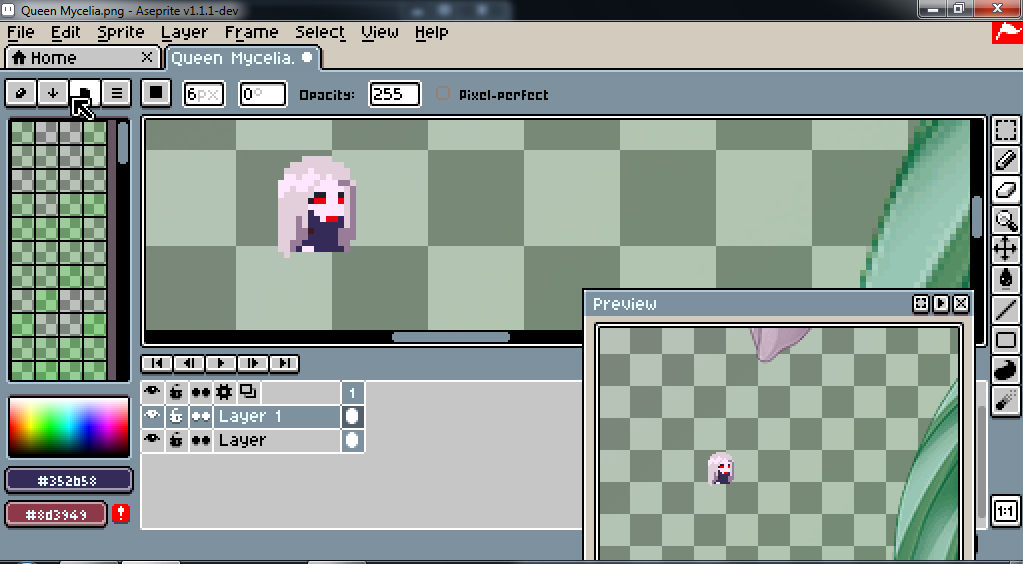 When making the head, leave the space to think about how you would make the tentacles? vines? roots?`
al hacer la cabeza deje el espacio para ir pensando como haria los tentaculos? lianas? raices?
2
create the mushrooms xD*
creadole los hongos xD*
3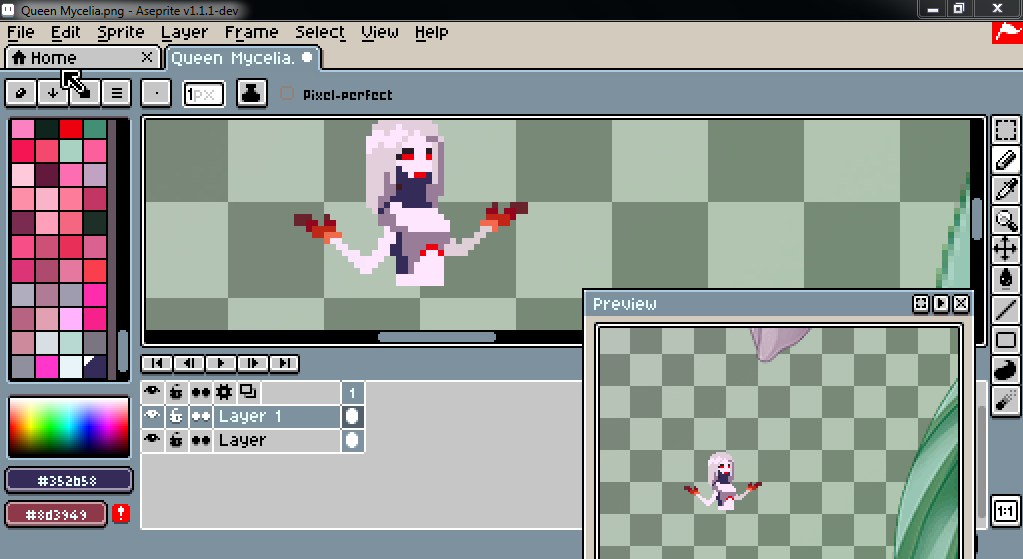 Creating arms and giving it contrast with the red and details on the chest.
Creando brazos y dandole contraste con el rojo y detalles en el pecho.
4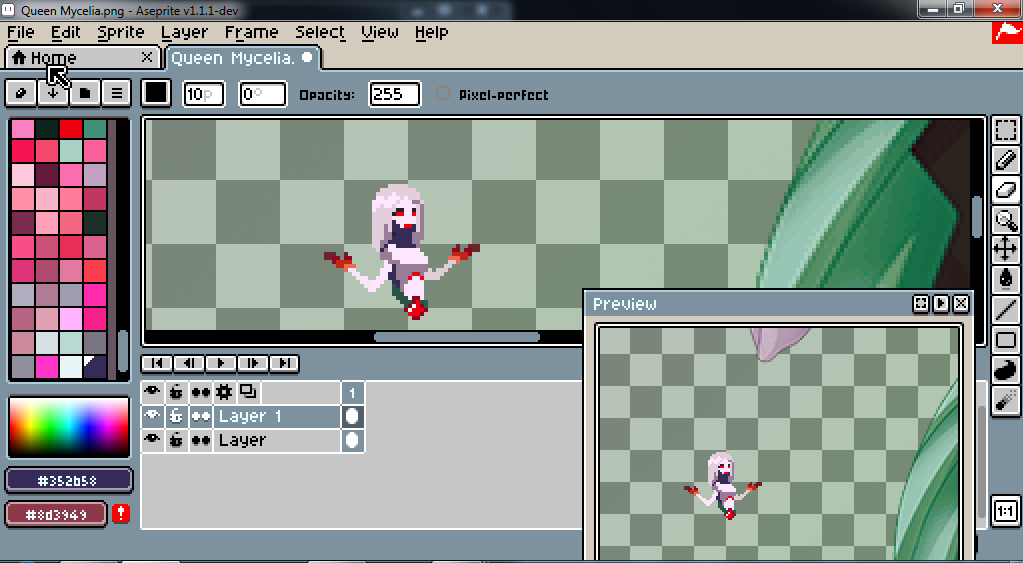 More details at the waist.
mas detalles en la cintura..
5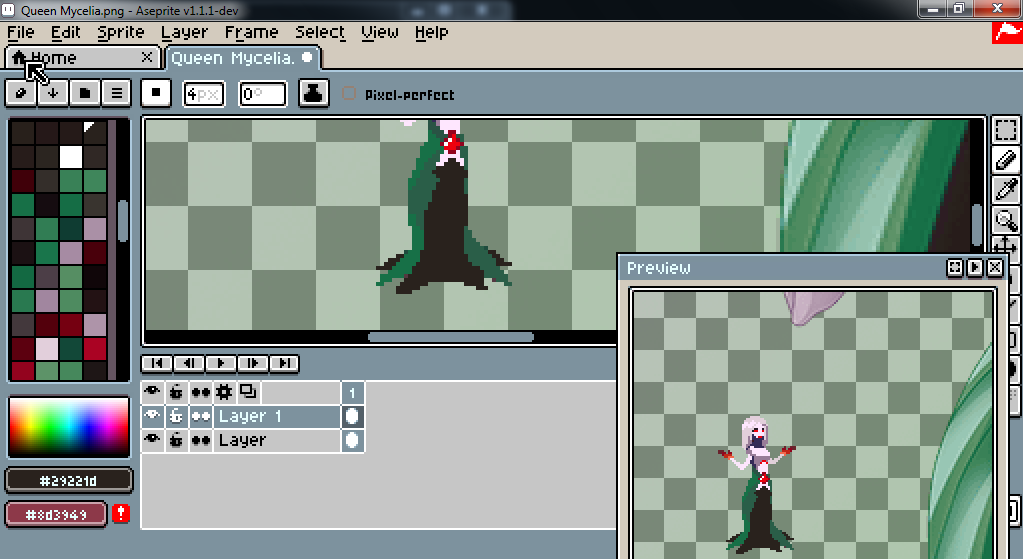 **
I love the design of the lower part of Mycelia, a kind of skirt of leaves but showing as if it were a carnivorous plant.
me encanta el diseño de la parte inferior de Mycelia una especie de falda de hojas pero mostrando como si fuera una planta carnivora.
6
finishing the inner part of Mycelia
terminando la parte interna de Mycelia
7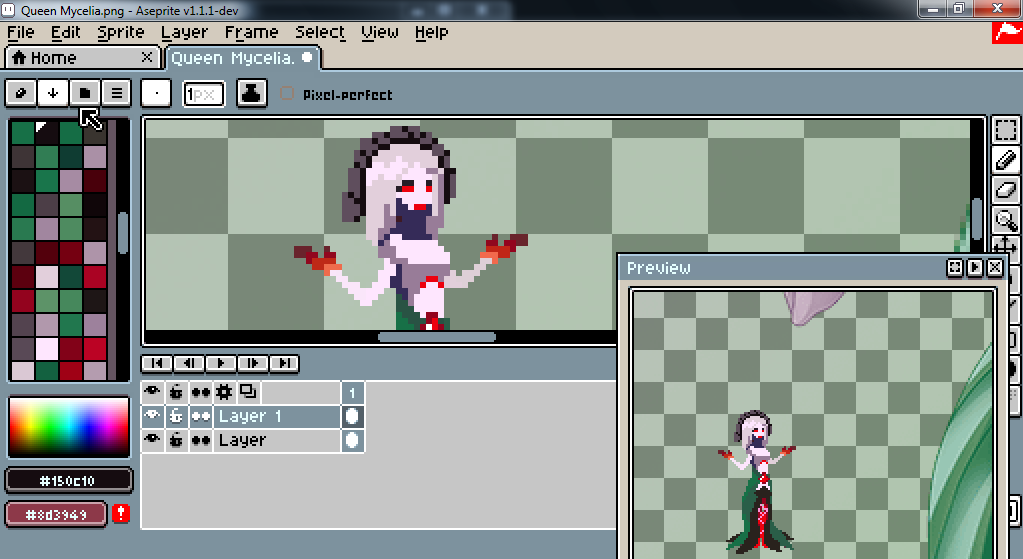 finishing the design with the petals of the head.
terminando el diseño con los petalos de la cabeza.
8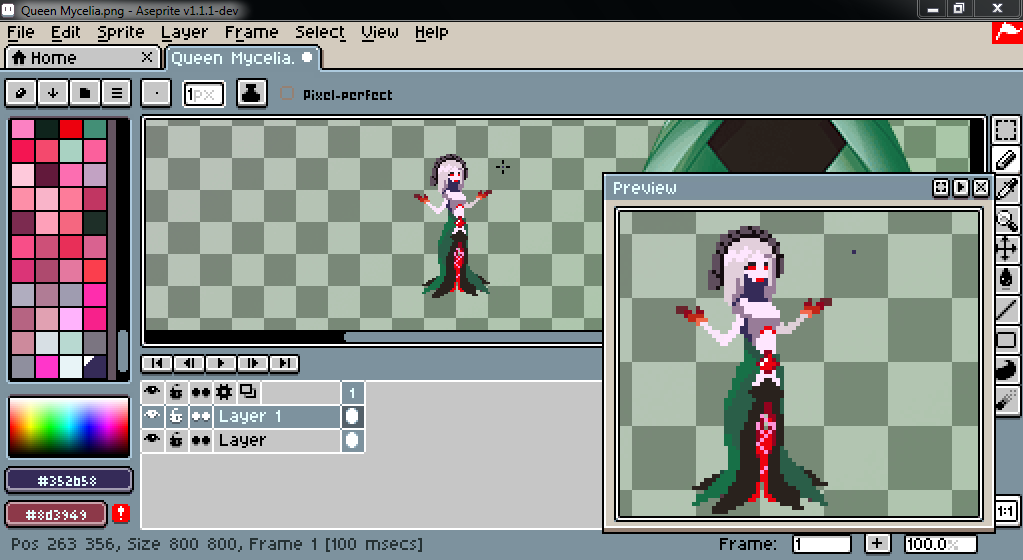 finishing the design now to animate.
terminando el diseño ahora a animar.
9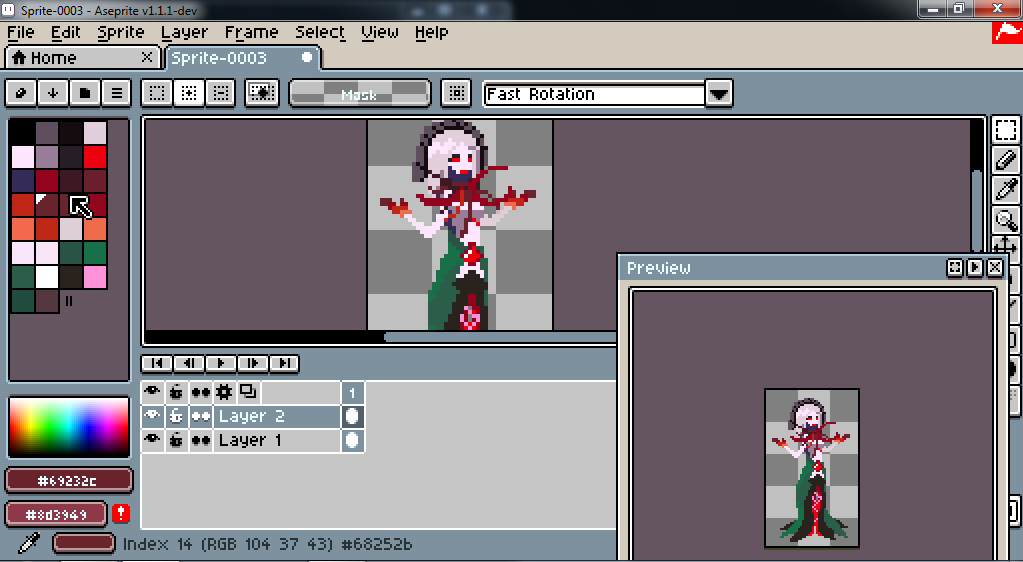 This will be the design of the asymmetrical tentacles and in different color tones so that it does not look like a stain.
asi sera el diseño de los tentaculos asimetricos y en diferentes tono de color para que no quede como una mancha.
10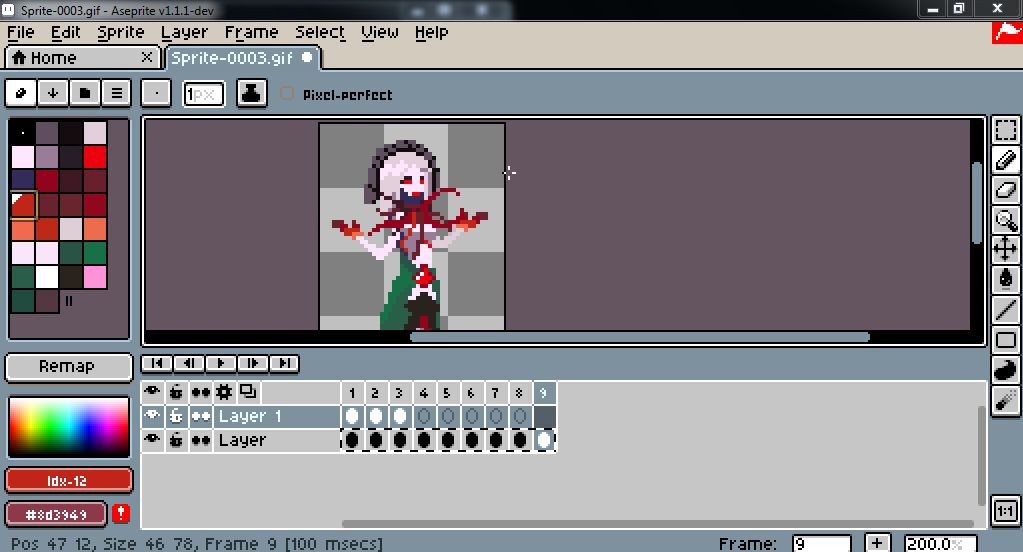 It will be 9 frames for the animation and it will look like this:
sera 9 frames para la animacion y asi quedaria: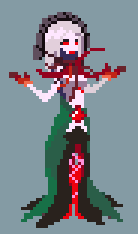 11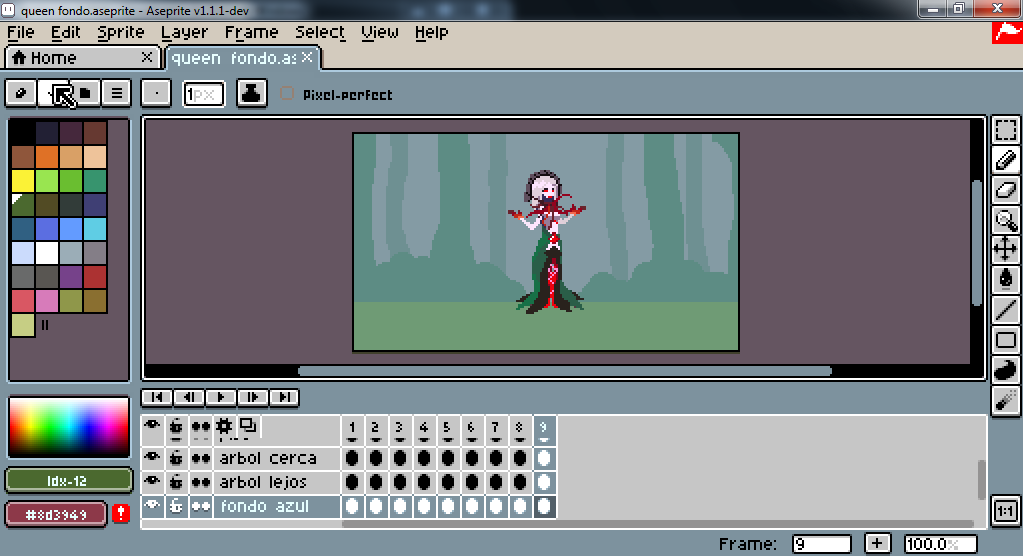 a background of a forest with spore mist.
un fondo de un bosque con neblina de esporas.
12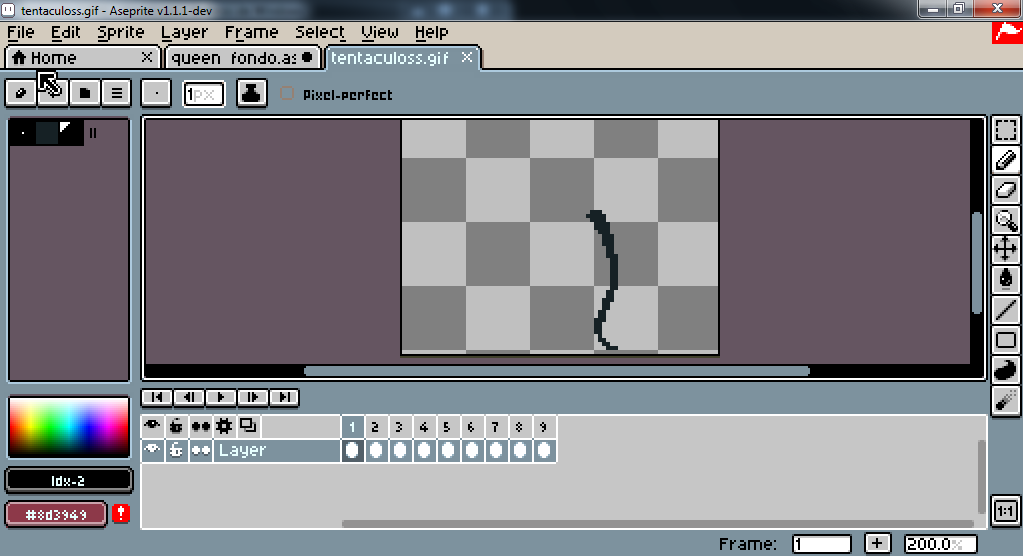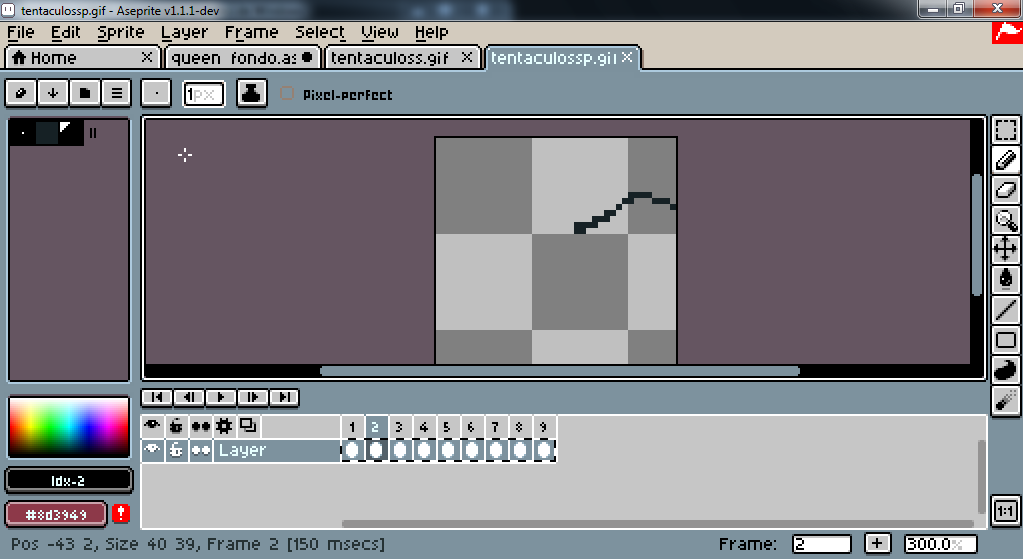 As it was very simple, I made some roots to demonstrate the power of Mycelia, it is a tentacle which I reduced, lowered the opacity and changed its position to place them.
como quedaba muy simple hice algunas raices para demostrar el poder de Mycelia, es un tentaculos el cual reduci, baje la opacidad y cambien su posicion para colocarlos.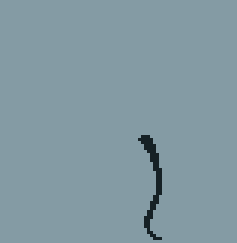 13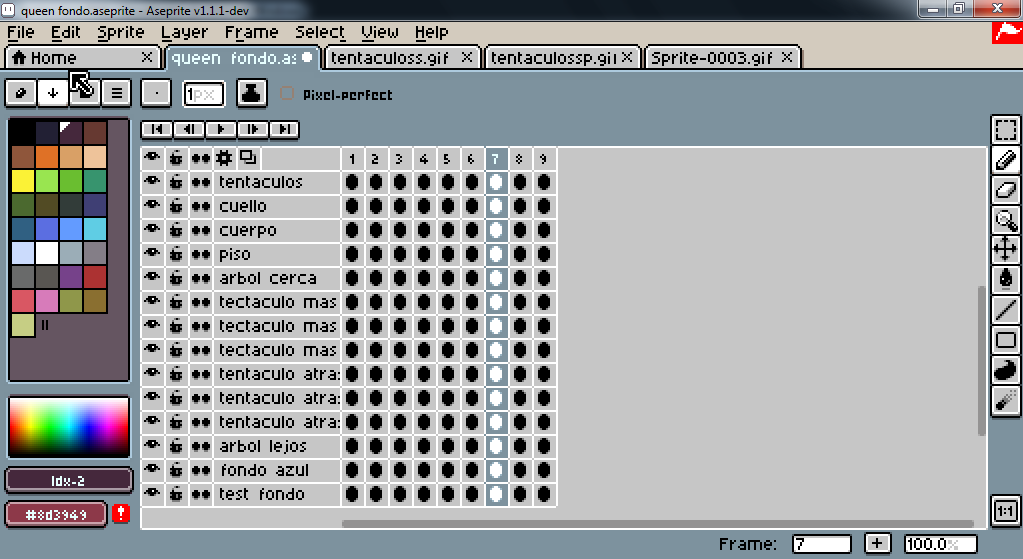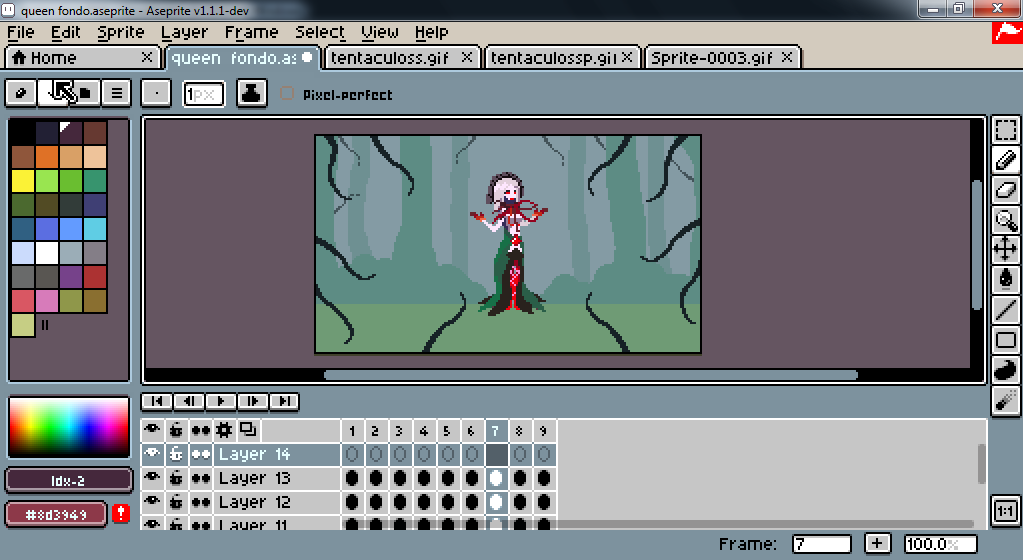 so it would be and a sample of all the layers.
asi quedaria y una muestra de todas las capas .*
14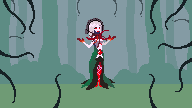 final result it only remains to increase the size as usual.
resultado final solo queda aumentar el tamaño como siempre.
USED PROGRAM/PROGRAMA USADO
Aseprite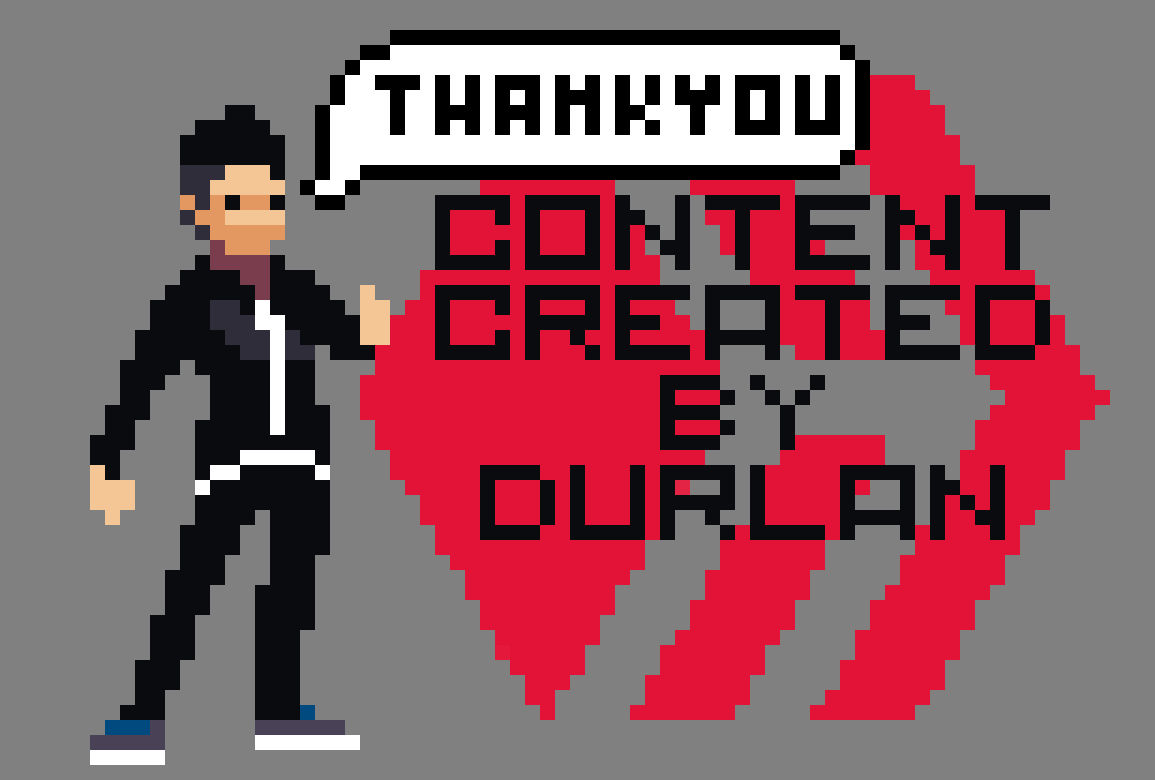 OTHER POSTS/OTROS POSTS

Splinterlands Art Contest // Week 179//"Delya" Xenith Archer
---
---