Splinterlands Art Contest // Week 181// Naga Assassin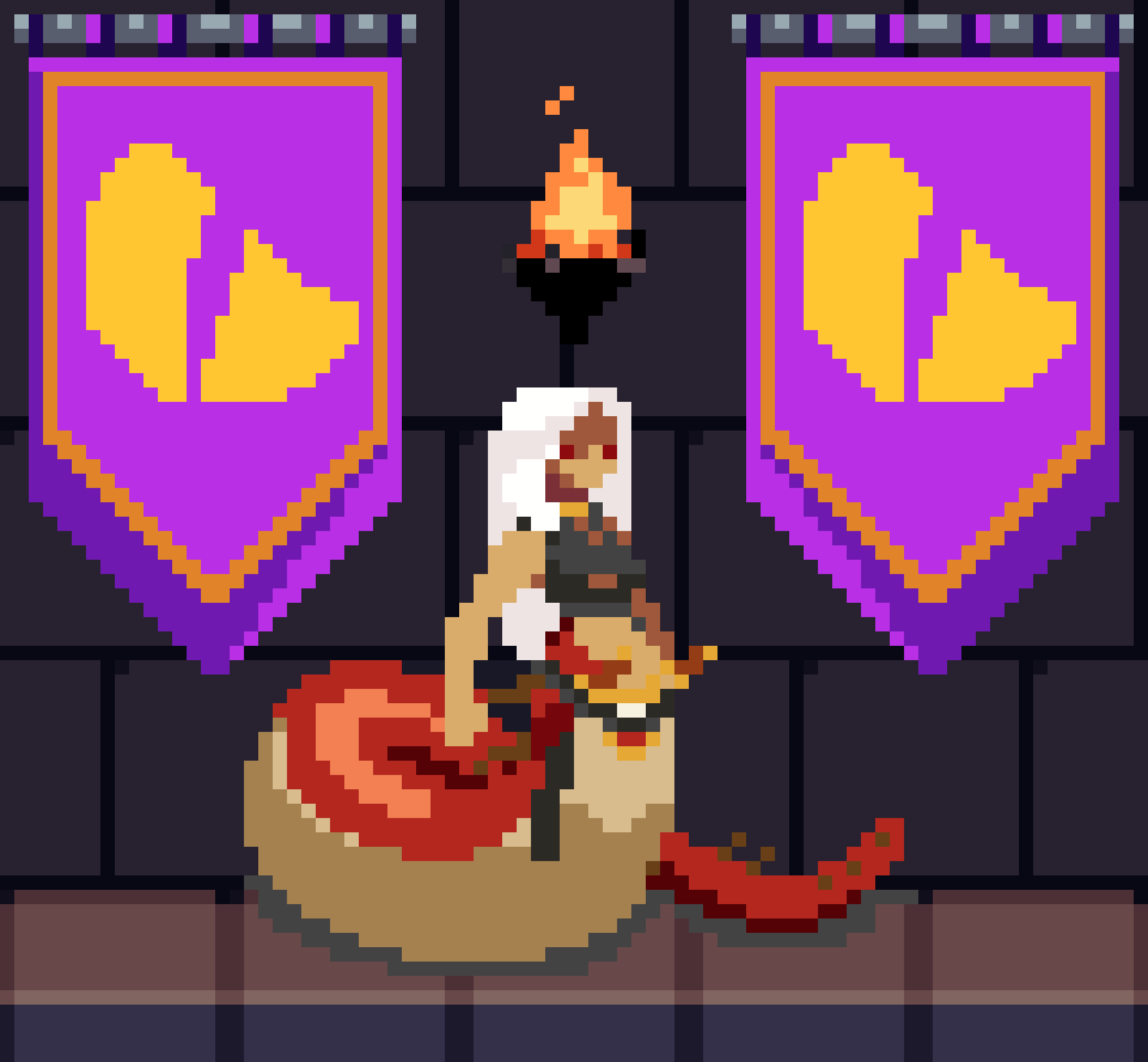 Hello people, this is my new participation "Splinterlands Art Contest" recently I won the assassin naga in a reward chest and I thought it was very cool and to continue practicing I made this animation.
Hola gente esta es mi nueva participacion "Splinterlands Art Contest" hace poco me gane la asesina naga en un cofre de recompensa y me parecio muy genial y para seguir practicando hice esta animacion.
ORIGINAL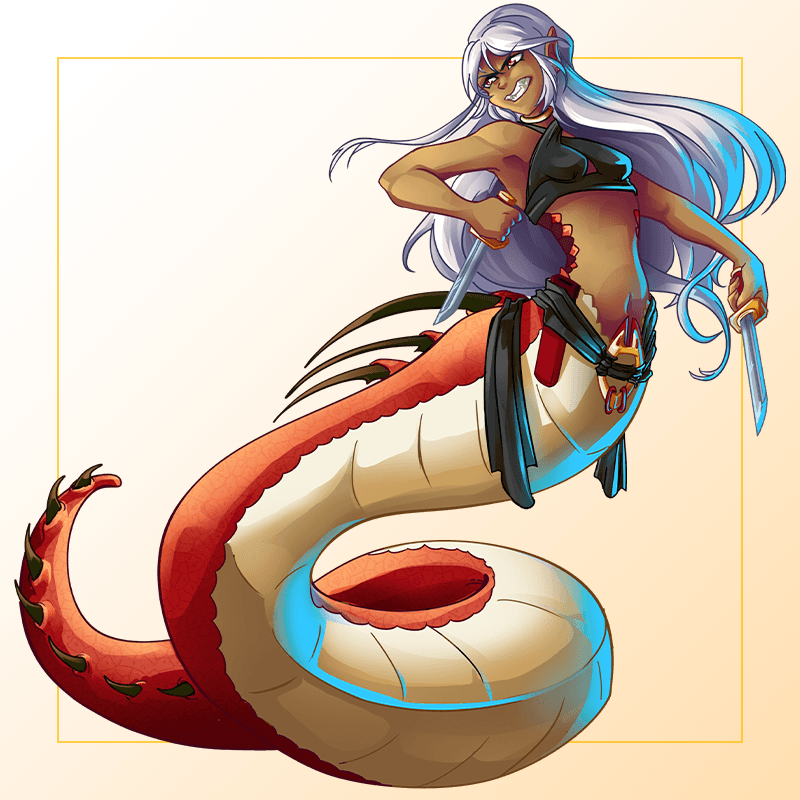 PROCESS/PROCESO
1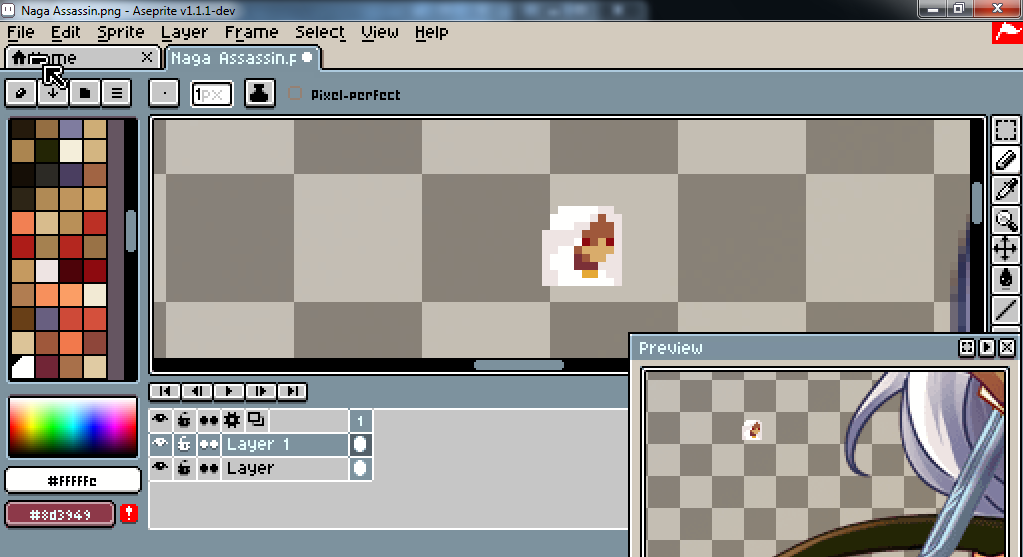 I start on a layer above the original image to make it easier to create the color palette.
Comienzo en una capa sobre la imagen original para facilitar la creacion de la paleta de colores.
2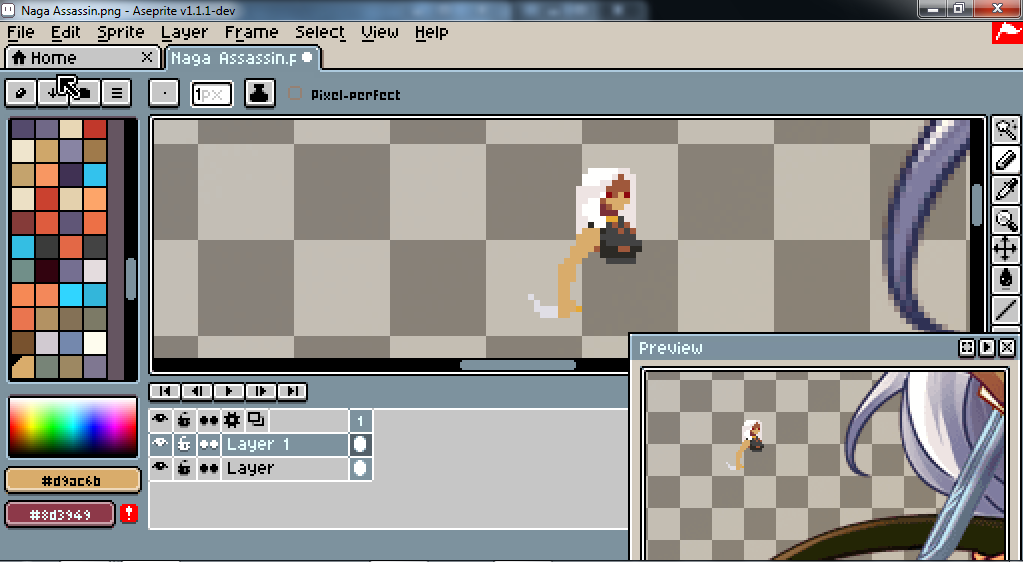 Looking for the design of its blades for animation, I stayed with this one.
Buscando el diseño de sus cuchillas para animacion me quede con este.
3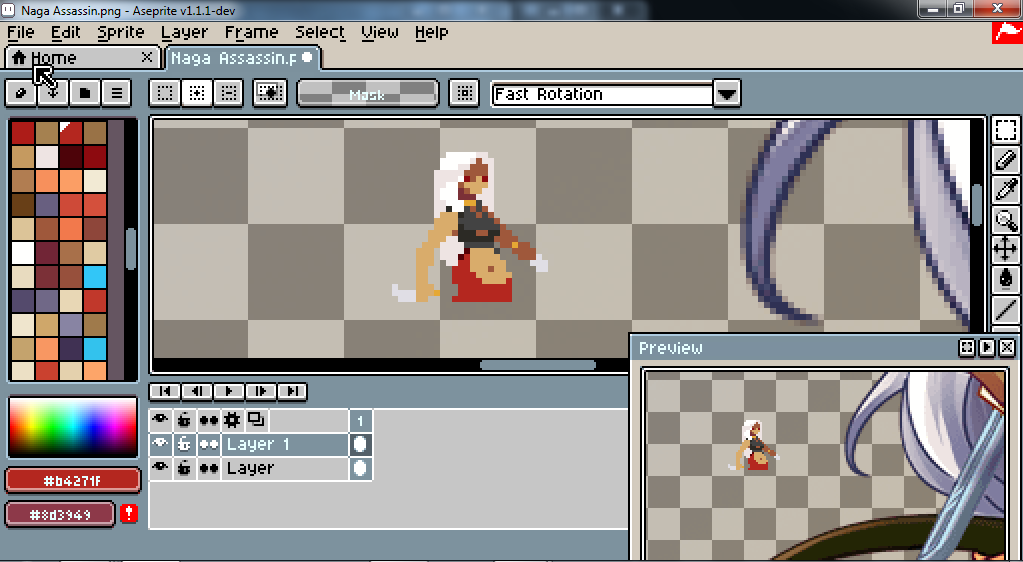 Starting with the design of the tail and how wide I would make it.
Empezando con el diseño de la cola y que tan ancha la haria.
4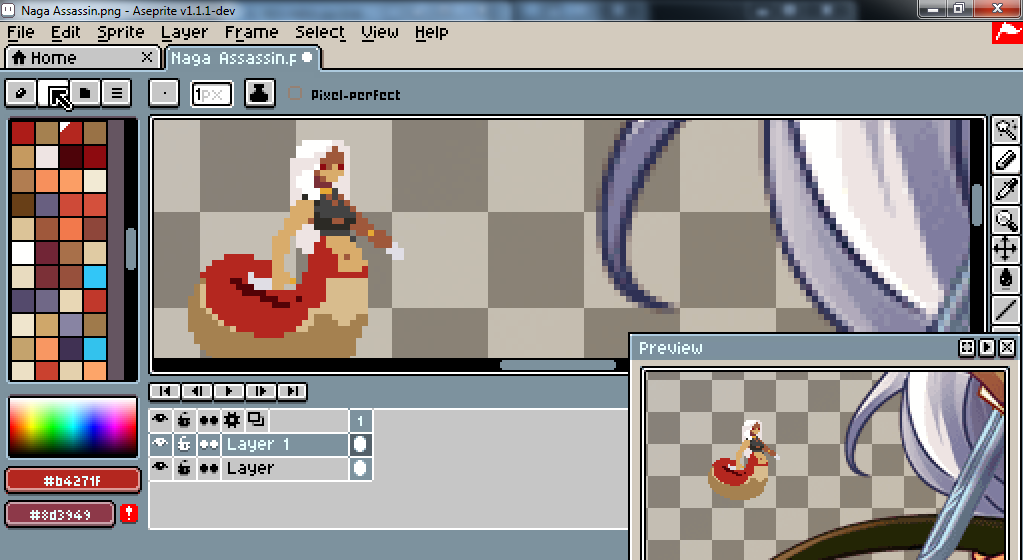 Finishing the tail and defining the colors of the shadows.
Terminando la cola y definiendo los colores de las sombras.
5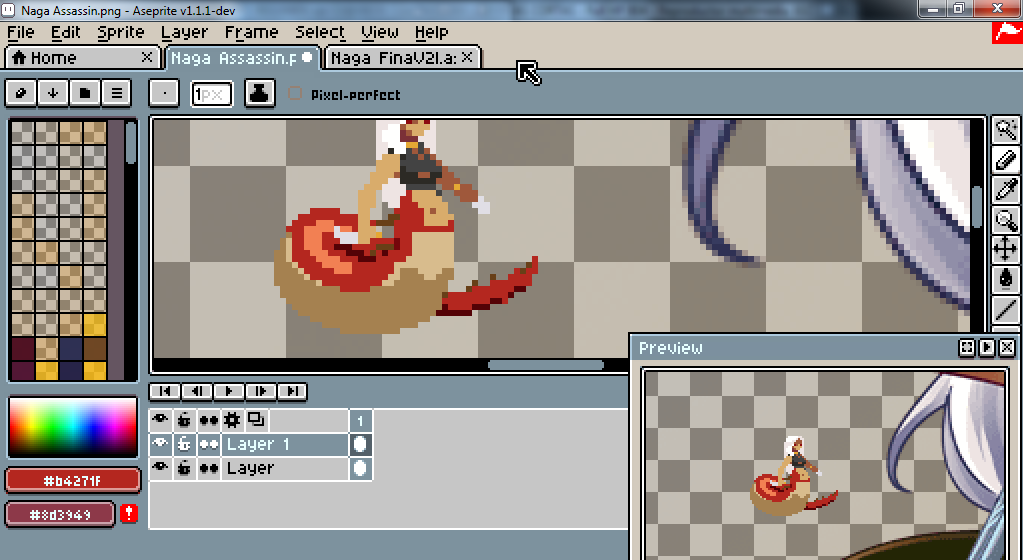 End of the tail and drawing the dorsal spines although they do not stand out much.
Final de la cola y dibujando las espinas dorsales aunque no destaquen mucho.
6
With the belt the design is already finished.
Con el cinturon ya esta el diseño terminado.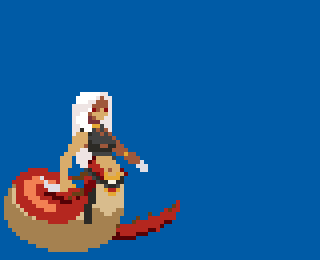 7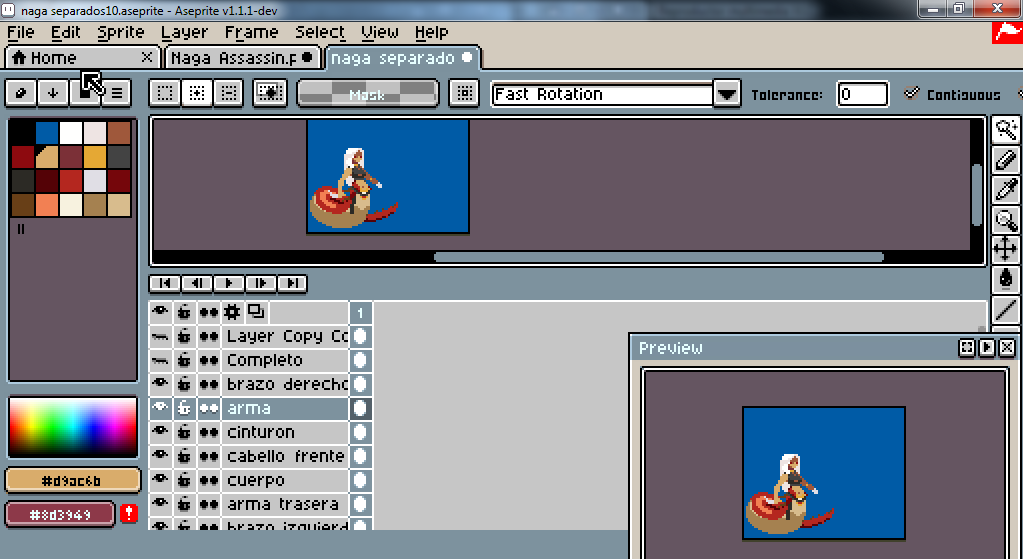 To facilitate the animation, separate and complete the design in parts to avoid conflicts when modifying and duplicating the next movement frame, it would be best to have drawn on different layers but I usually confuse the layers and draw on the same one, I have to practice to avoid that, that's how it would look the separate parts:
Para facilitar la animacion separe y complete el diseño en partes para evitar conflictos al modificar y duplicar el frame siguiente movimiento, lo mejor seria haber dibujado en diferentes capas pero suelo confundir la capas y dibujar en la misma tengo que practicar para evitar eso, asi quedaria las partes separadas:
8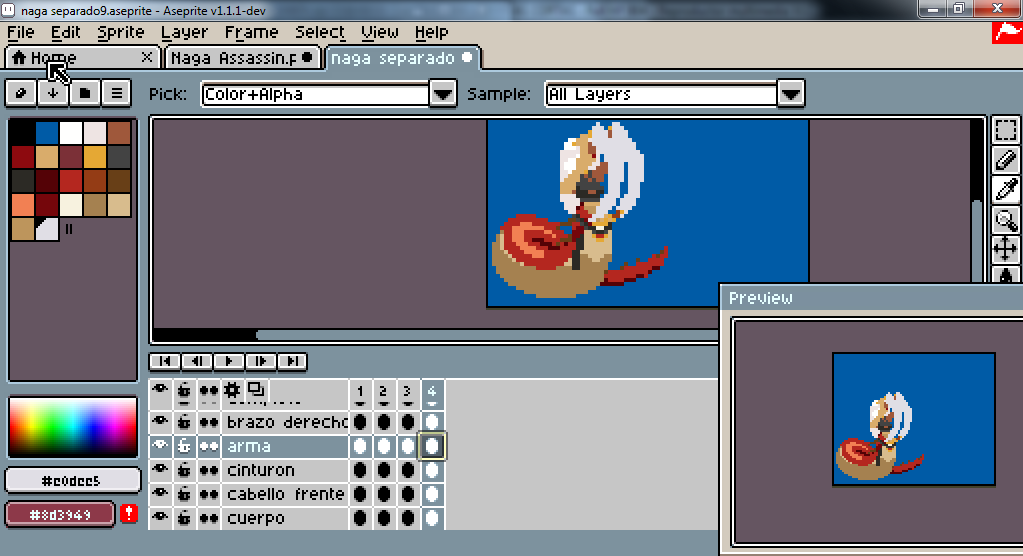 Draw animation with attack is only a dash effect.
Animacion de desenvaine con ataque solo es un efecto de dash.
9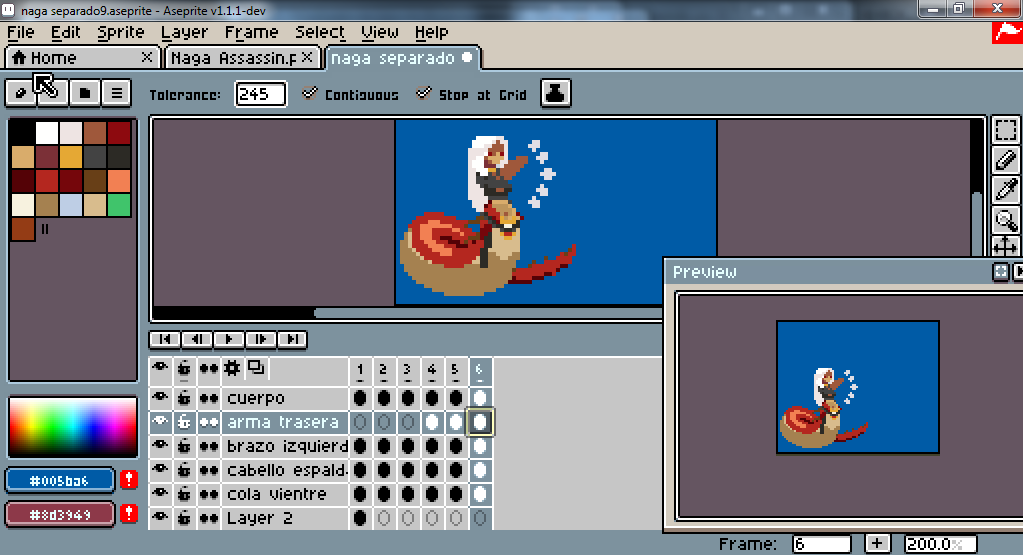 Animation of an attempted hyakuretsukyaku effect by chun li I don't know the name of this type of animation, the other arms are hidden to better visualize the frame.
Animacion de un intento de efecto hyakuretsukyaku de chun li no se el nombre este tipo de animacion, el otro brazos esta oculto para visualizar mejor el frame.
10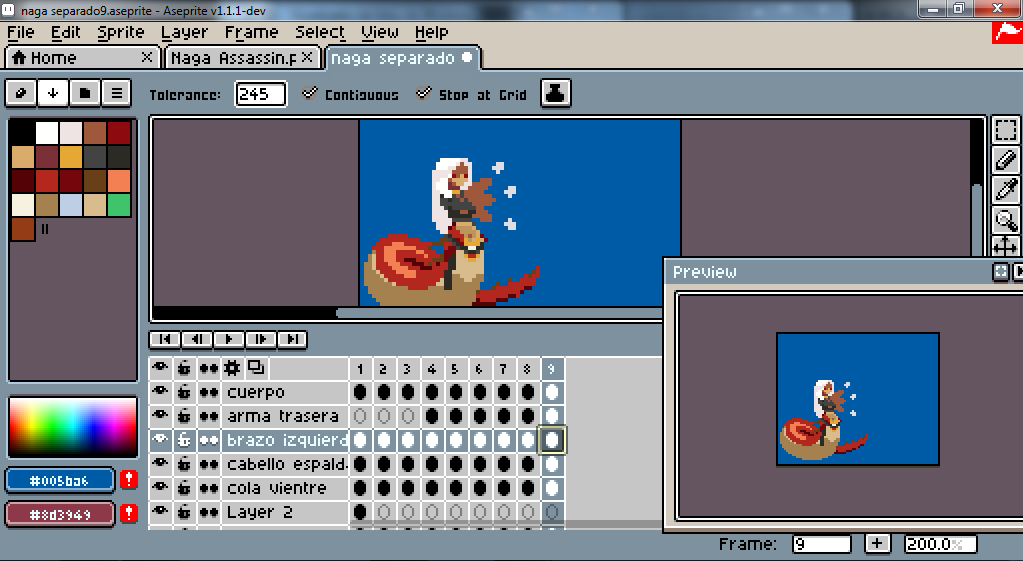 The trick for this animation is to insert frames where multiple arms or legs are visible.
El truco para esta animacion es intercalar frame donde se vean multiples brazos o piernas.
11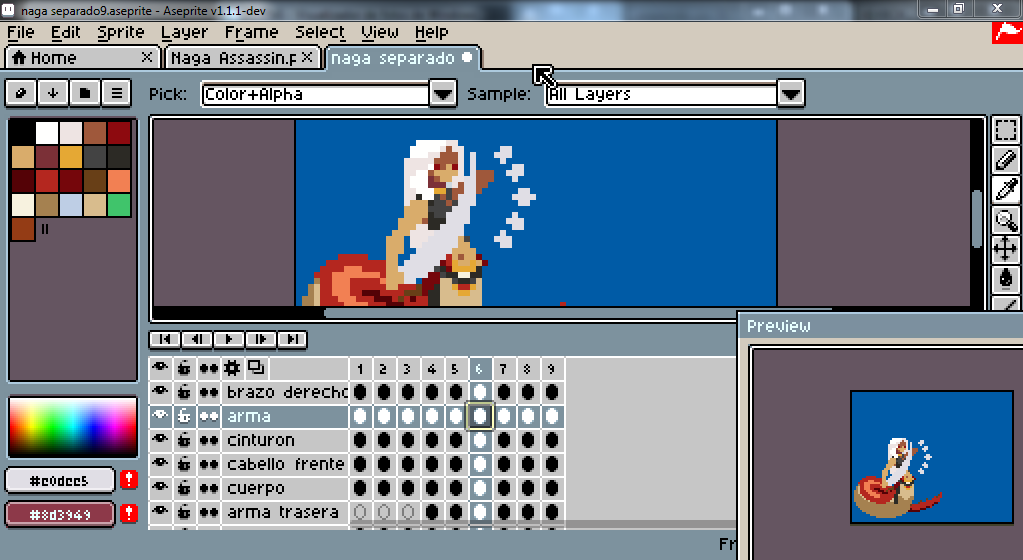 Already with the animation of an advanced arm I start with the other which will be easier.
Ya con la animacion de un brazo avanzada comienzo con el otro la cual sera mas sencilla.
12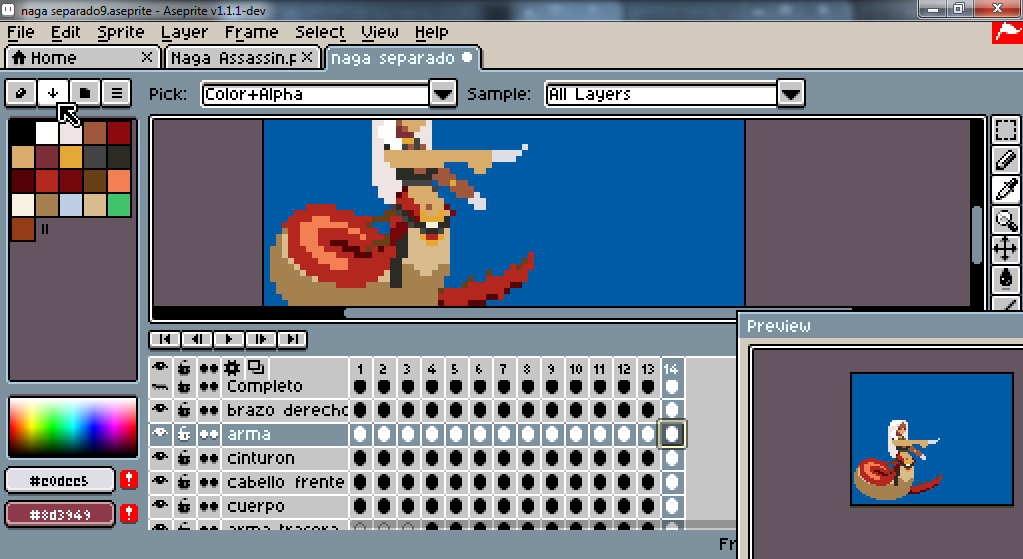 Finally a frontal stab before returning to the beginning.
Por ultimo una puñalada frontal antes de regresar al comienzo.
TILESETS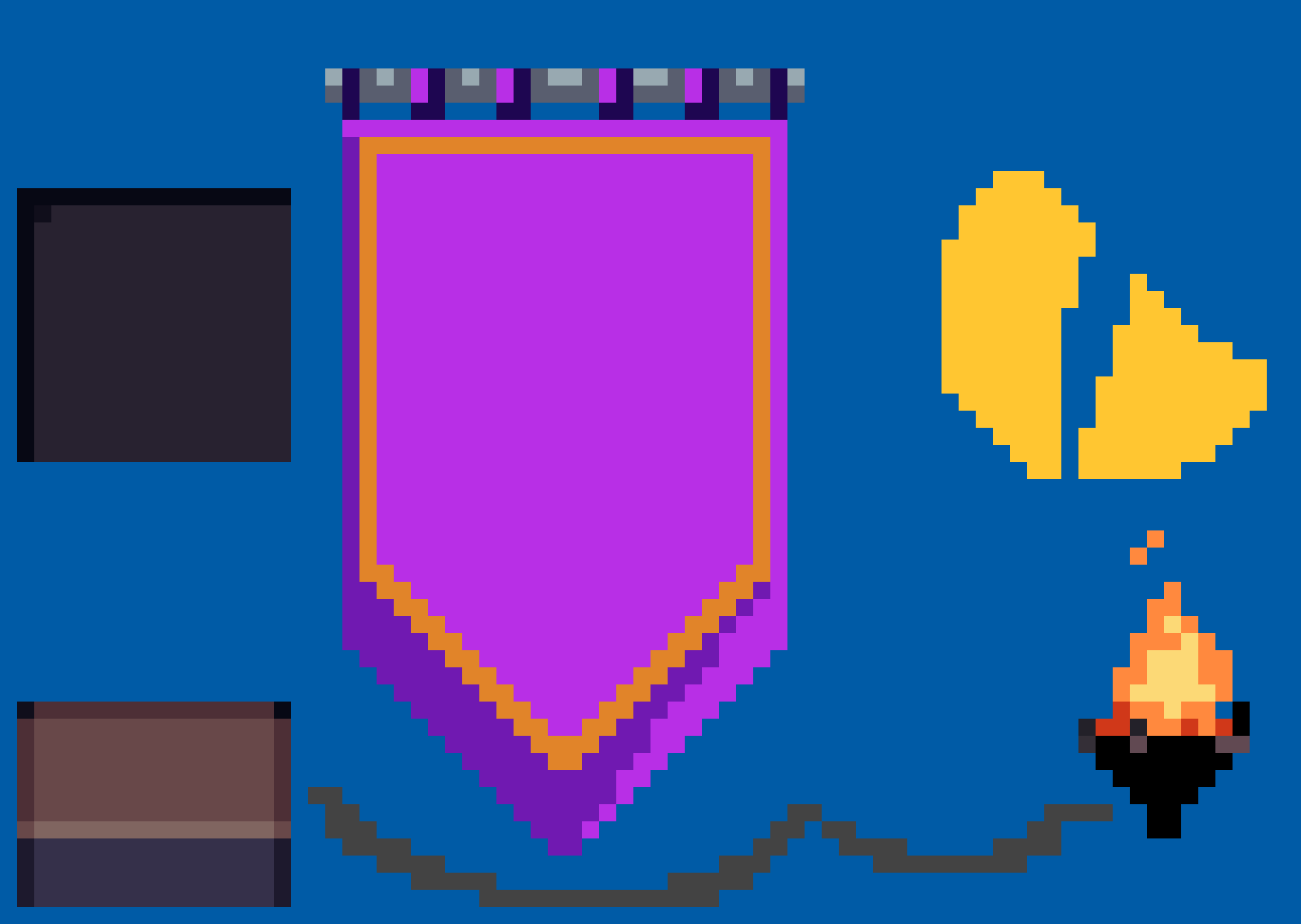 Design for the background and accessories some quick designs to complete the image, the design is multiplied by 24.
Diseño para el fondo y acessorios unos diseños rapido para completar la imagen, el diseño esta multiplicado por 24.
13

Completed animation, it would only be necessary to increase the size and that's it.
Animacion completada solo faltaria aumentar el tamaño y listo.
USED PROGRAM/PROGRAMA USADO
Aseprite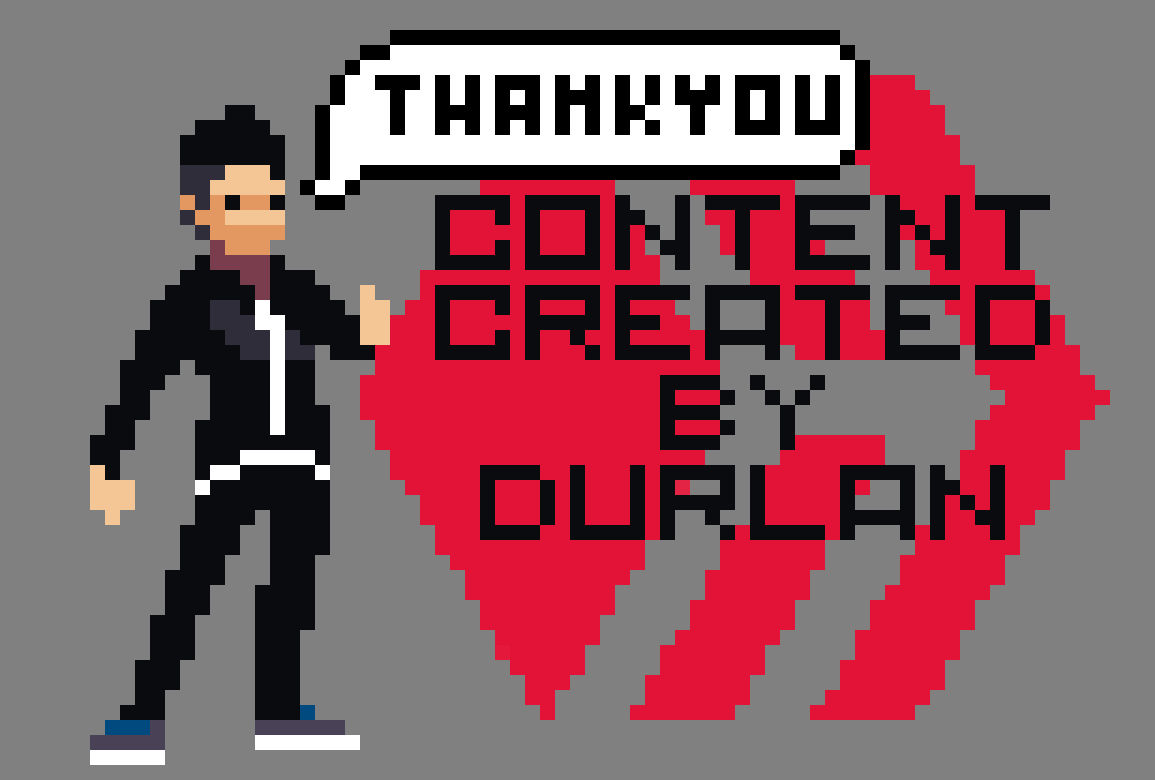 OTHER POSTS/OTROS POSTS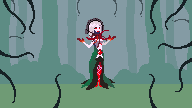 Splinterlands Art Contest // Week 180// Queen Mycelia
---
---