Splinterlands Art Contest // Week 182// Spellbook

Hello people, this is my new participation "Splinterlands Art Contest" looking for non-humanoid design to participate I started to think of some fundamental element of splinterlands I thought of DEC, the Elements of the splinters and finally in the spellbook the entrance to a main part from splinterlands its economy and many of the principles of the crypto world and that led me to make this animation.
Hola gente, esta es mi nueva participación "Splinterlands Art Contest" buscando diseño no humanoides para participar me puse a pensar en algun elemento fundamental de splinterlands pense en DEC, los Elementos de los splinters y por ultimo en el spellbook la entrada a una parte principal de splinterlands su economia y muchos de los principio del mundo crypto y eso me llevo a hacer esta animacion.
REFERENCE/REFERENCIA

PROCESS/PROCESO
BOOK/LIBRO

ORBS/ORBES

I created the orbs in light colors to overlay a transparent layer with the colors to speed up their creation and rotate the images so that the reflection of light when animated creates a movement effect.
El diseño de los orbes los creo en colores claros para superponer una capa transparente con los colores para agilizar su creacion y giro la imagenes para que el reflejo de la luz al animar cree efecto de movimiento.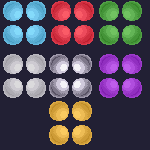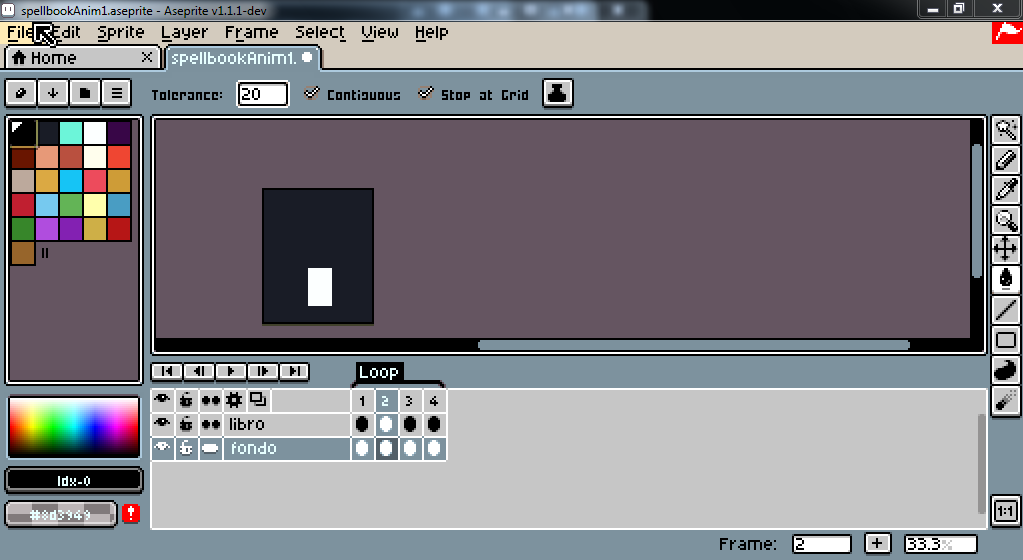 To create the transport effect, insert an elongated image of one color to create a kind of flash.
Para crear el efecto de transporte ee intercalar un imagen alargada de un color para crear una especie de flash.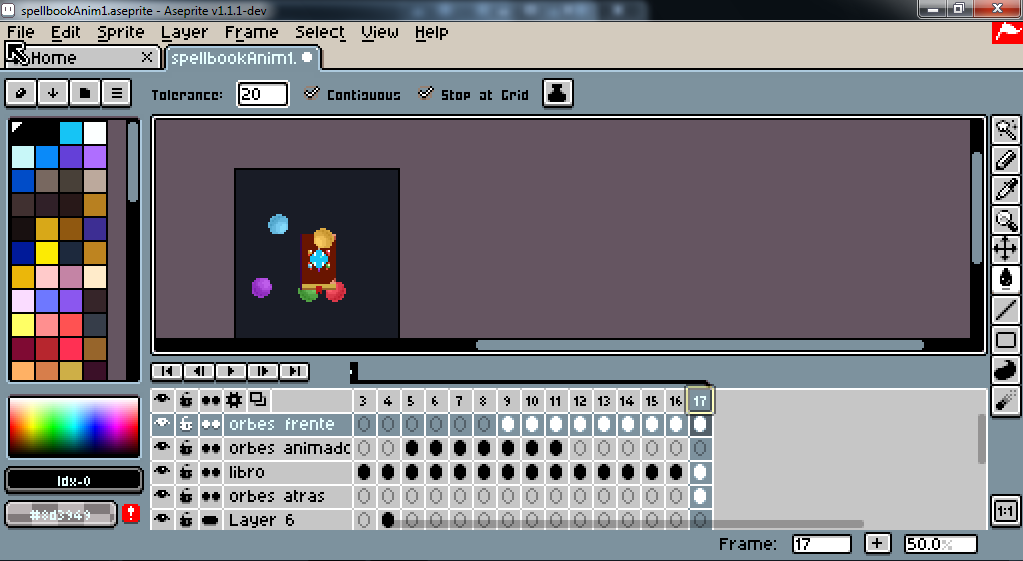 For the movement of the orbs, separate them into 2 layers to move them in front and behind the spellbook.
Para el movimiento de los orbes los separe en 2 capas para moverlos delante y detras de spellbook.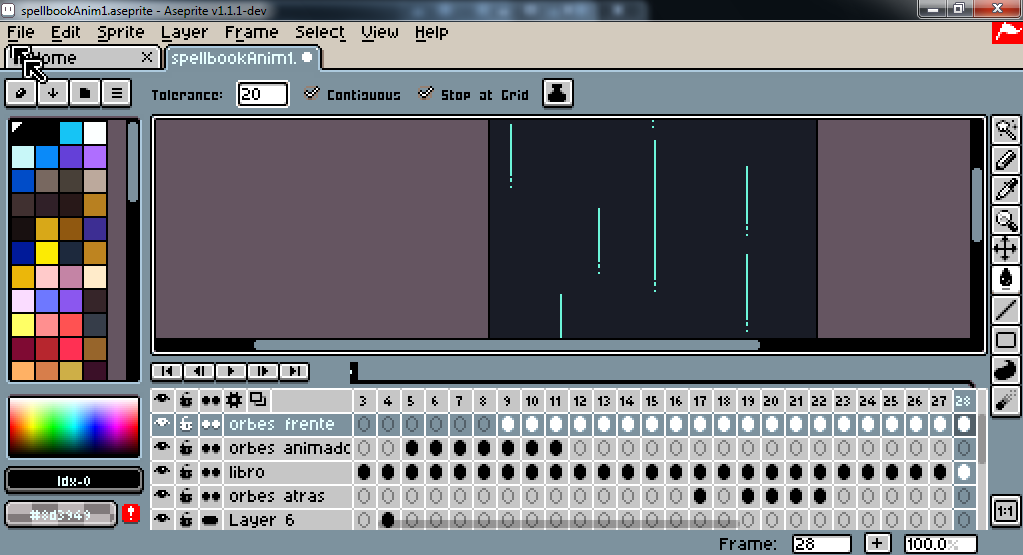 To create the effect of levitating upwards, leave a trail of the color of the runes on the spine of the spellbook.
Para crear el efecto de levitar hacia arriba deje una estela del color de las runas del lomo de spellbook.
FINAL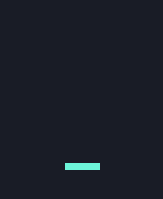 USED PROGRAM/PROGRAMA USADO
Aseprite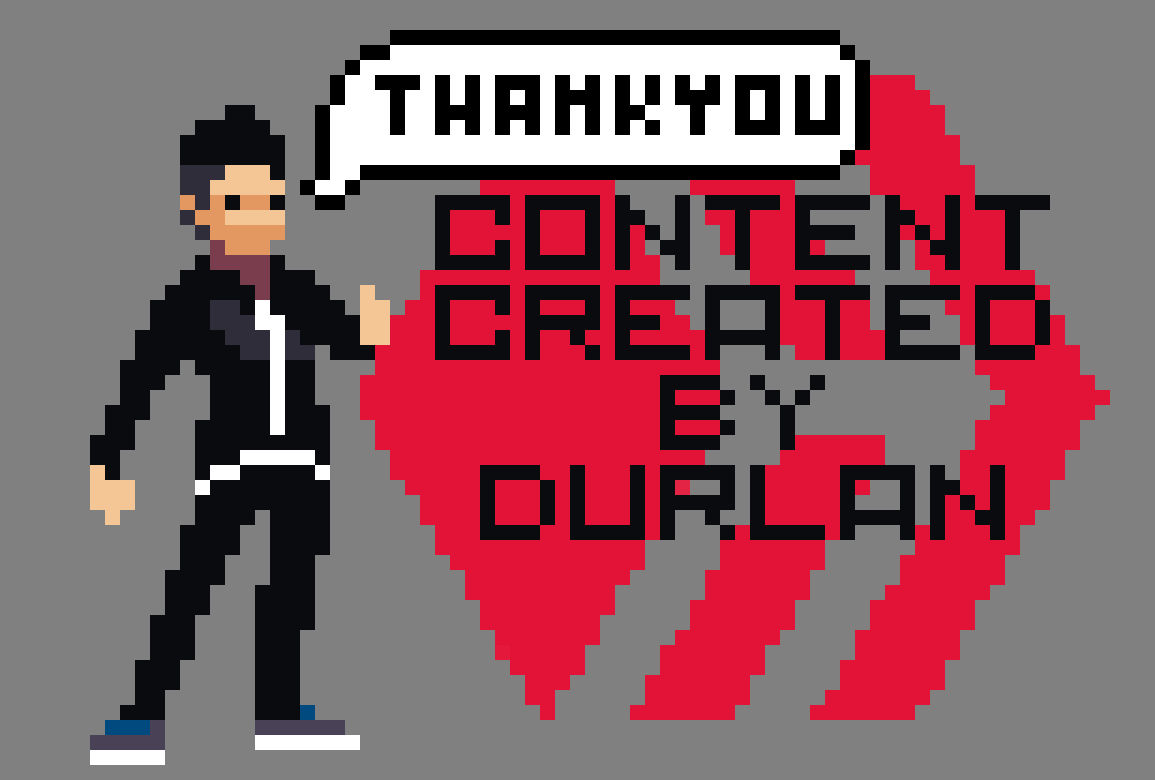 OTHER POSTS/OTROS POSTS

Splinterlands Art Contest // Week 181// Naga Assassin
---
---