About Psyber-X, LVL Cryptocurrency & NFTs

Revolutionizing gaming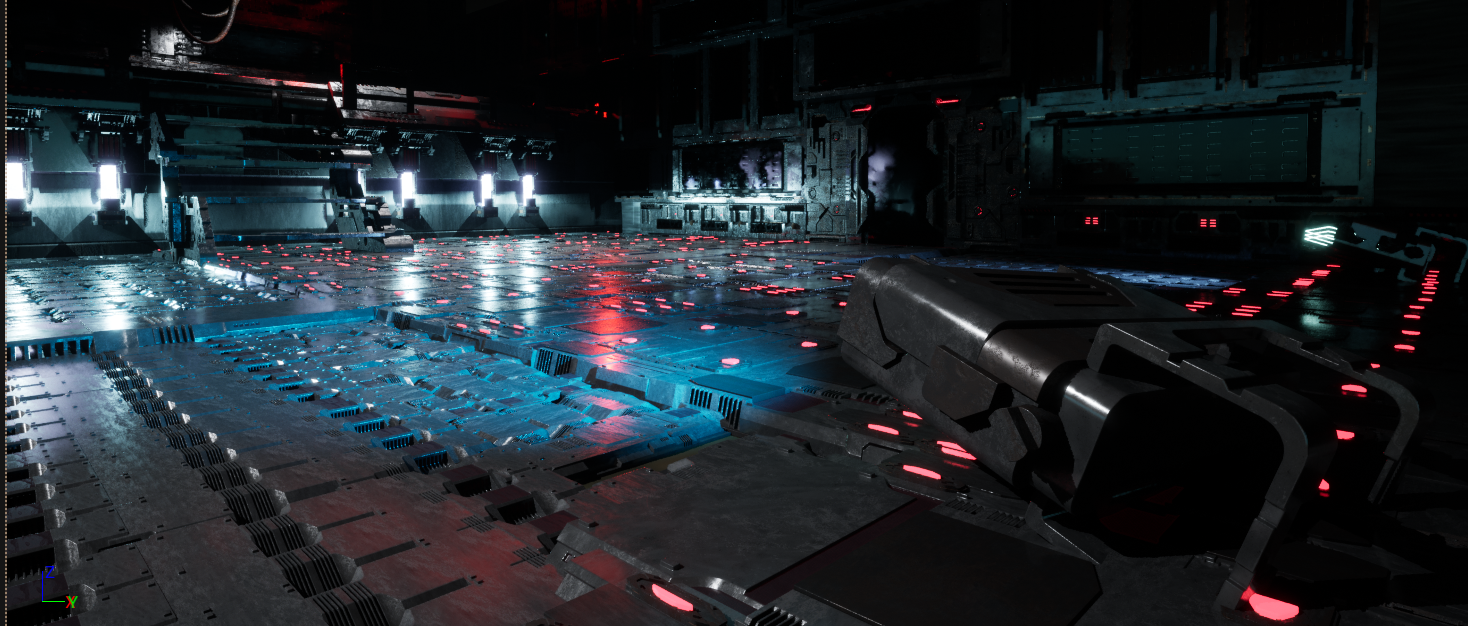 BOLD CLAIMS IN CAPS 4 YOU!
While we want to promise a Triple A game with a sitting on the edge of your seat experience of mouse dragging and keyboard smashing what we can offer is an early opportunity to get into a complex economy while this dream is developed. Whether you want to invest early or not is not advised here just updates of what is going on and some SEO content for the web.
A planned out complex earning environment for every gamer like free to play mobile gamers ready to pay pennies a day in upgrades here and there to rent your NFTs for power ups to play against some AI and get top scores to be displayed on your many screens and billboards on your land. You might also rent out advertising space on these screens, what ideas for land do you have and how many plots do you own?
Psyber-X is going to be an experience unlike what you've played in most first-person shooter games with a risk based tournament options, free to low cost brawling tournaments and long term mmo rpg metaverse plans continue to evolve.
Utilizing play to earn mechanics we are bringing the power of blockchain and crypto into the gaming world by developing very complex logic into our NFTs utilizing them on our mini game Psyber Sects and Psyber-X.
Want to battle with people around the world while earning cryptocurrency? How about a turn based game we launch as a mini game of sorts that utilizes several in game NFTs and LVL Token? Psyber Sects is on the way, look out!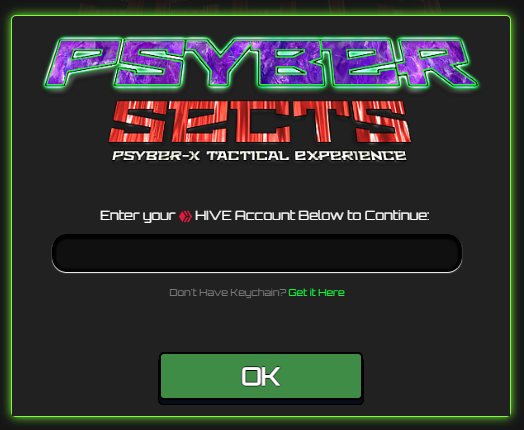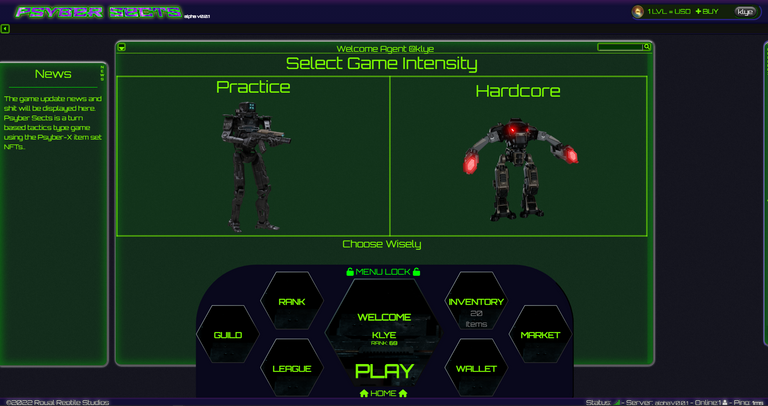 As Bob said "In currently available FPS (first person shooter) and TPS (third person shooter) games, you can buy in-game currency from the game maker. They get your money in exchange for a strictly in-game currency that stays in-game forever. You use the in-game currency to buy in-game items that stay in the game forever yet your item typically is temporary. We're changing that. With Psyber-X, we are using the power of NFTs (non-fungible tokens) to enhance your gaming experience. For the average person who doesn't understand NFTs, there are many posts that explain how they work. This one is our favorite. 😊 For our game, by owning an image that is linked to the Hive blockchain (that's an NFT), our game recognizes the blockchain code and your ownership and gives you benefits inside the game while you play. If you want to buy, rent, or sell NFTs that Psyber-X makes, you will not just have a pretty picture like nearly 99% of the NFTs that exist (and pretty is being kind). You will have a use for your digital property."
In my terms you are buying a NFT with utility and not based off ponzinomics!
More from Bob
Earning
In many games available today, you can also shoot other people and delight in their demise. In Psyber-X, we reward you with in game currency called Level 1, or LVL, that can also be exchanged for out of game currency, even to the point that your LVL can be exchanged for your own fiat currency. This simply means I could play the game and accumulate enough LVL that I could take my wife out for a nice dinner, make a car payment, or maybe even make my house payment. The point is you have the possibility of earning money by playing Psyber-X.
The Game's Premise
Psyber-X is a cyber punk-themed battle royale with many other battle types that will be phased in as we continue developing the game. You are in the land of Zeelis. Terrible things have happened, and factions have been built, each resisting the other. Robots have become common place and have been programmed to attack human life. Not only will you be fighting others, you'll be running from indestructible robots found in the game. These robots like to corral players to a common stable, if you will…and they shoot to kill. Your goal is to be the last one standing. If you knock off another player, no matter where they are around the world, you will earn LVL based on what was required to enter the game. If you're playing a free round, you may not earn anything. If you enter a sponsored battle, you'll earn a fraction of what was anted up on each player's behalf. If you enter a battle where each player anted up a predetermined amount, whether it was 0.025 LVL or 1000 LVL, you'll get that portion when you off an opponent. This game will be an exhilarating experience. You won't want to go back to those other games.
What about the graphics?
We at Royal Reptile Studios have been working hard. We have hired 3D artists and blockchain developers to make this a cutting edge experience. We started out using Unity assets, like most teams that make a game. Their graphics are good, but they're not Great. We're going for What THE… In a few weeks, we will be opening up the map where the battles will take place to all those who have Founders NFTs. This includes Tiers 1-3 who have been with us since the beginning and Land Barons who either purchased a Commercial Plot or 15 Founder Starter Kits, which are only available until 13 May 2022. This Founders tour of the game map will be the first time anyone has seen our battlefield in all its glory. There will not be any guns at first. We have our teams building and developing the interactivity of the world; however, you will get to the first glimpse into what gaming on the Hive blockchain will become.
Setting The Scene:
A sneak peek into the cyberpunk world shows a Center of Commerce that doubles as a tourist destination. The once beautiful edifice stands covered in rot from top to bottom and now as a shadow of its prime years. Although it's a shining façade that conceals the horror, the reality of it being a battleground stares people in the face. Everyone tries to be the next master of Zeelis. Bandits, outlaws, rogue robots, mechs, and other villains fight in the open for a battle of supremacy. These and more reveal the highlights of the game.
Features
Psyber-X will feature NFTs in the form of power up cards (Experience boosts, speed boosts, killstreaks, shields, enhancers, etc.), weapons, cosmetics, and housing (In phase 2 this will be very important for housing). LVL earned through battles, selling NFTs, or renting NFTs can be exchanged for Hive or through bridges to Ethereum and other well known coins.
In the Community
Why Hive?
Hive has a community much like a family, you've got to get your squabbles settled somehow! In a family, you may kick your brother where it counts or throw down on the family rug. The best thing we could think of was to put some digital weaponry in your hands and let you fight it out like real family! It also doesn't hurt that Hive has feeless transactions on a blockchain that has proven to record those transactions quickly. Why wouldn't we choose Hive? It wouldn't make sense for us to go anywhere else. We'll build bridges to other communities, but our game is on Hive! We have bridged to and minted on Avalanche already with NFTs minted on Polygon as well as omni chain plans so stick around.
Phase 1
The Gameplay starts in Phase 1. Players will be unleashed on a cyberpunk city with up to 50vs50 matches, or a free for all. Players will have had to pick their load out before entering into the game. Their load out will widely depend on the amount of weapons/armor they have been able to accumulate so far. Though you can find weapons and armor on the map that you'll be able to use just during that battle (Not permanent, as you must have the NFT to be able to use it permanently), there will be many people scrounging for the best gear that is available to get on the map. Some players will have a bigger advantage, so be careful where you step.
There will be AI robots (and a giant mech that will be walking the streets...he's invincible) that are thrown into combat that will be seeking to kill you, so there will be many enemies to be watching out for. They will not be overpowered. Their purpose is to corral people into a central location to complete a battle. If they kill you, the LVL earned will be pooled to create battles that are free to enter where players will have a chance to earn LVL they either lost before or to earn LVL they never had in the first place (A TRUE free-to-play and play-to-earn game).
As you get the upper hand and start to kill your opponents, you will start to unlock kill streaks. Kill streaks will unlock on their own as you pick people off, creating power needed to charge them. Kill streaks will also be NFTs available for purchase through the Marketplace that you can charge up by equipping it before you enter the battlefield. You will have one life in this combat arena, so make it count. The only way to get back into the same battle to get your revenge will be to ante up again. Otherwise, you'll wait for the next battle.
Phase 2
In phase 2, the MMO aspect will take hold. Players will have the liberty to be an officer working for the peace of the land. They can take up any role of interest ranging from teachers, DJs, or entertainers. Players are also at liberty to rebuild their version of the city but only as overlords. Whoever has the most power will reign supreme. We will dedicate 2 teams to different sides of the project. One team will continue to develop phase 1, and add to it with player's feedback. Team two will start to build out the much bigger vision for PSYBER X. Phase 2 will be the open world MMO cyberpunk game. Development of phase 2 can take upwards of a year, but will be funded by the players who are actively playing on the game platform (phase 1). Phase 2 will take a much larger amount of money and will cost upwards of $500,000-$1,000,000 to complete.
Beyond Phase 2
After phase 2 is completed, we will have 3 teams. Team one and team two will continue to expand on phase 1&2, team three will build out other games that will use LVL as a tool, and further spread the ecosystem. All of these items can happen quicker or slower depending on the amount of popularity and growth Psyber-X receives.
Conclusion
We believe that very soon, millions will be playing PSYBER X and we will be enabled to build out further into the HIVE and LVL ecosystems. I believe with the help of the community we can make this dream a reality. Thank you again for being with us this far!
DISCLOSURE
By purchasing LVL Token, you agree that you are not purchasing a security or investment contract and you agree to hold the team harmless and not liable for any losses or taxes you may incur. Although LVL is a community driven DeFi Ecosystem and not a registered digital currency, always make sure that you are in compliance with local laws and regulations before you make any purchase. Cryptocurrencies are not legal tender and are not investments.
---
Consider delegating to help us speed up account creation token drops
Three tier reward for delegating HP paying you more than anyone!
100% of curation paid back daily via automated payments and API running smooth.
LVL airdrop for new HP delegated at 1 to 1 airdrop.
Upvotes for delegators with quality content.
Delegate HIVE Power to @psyberx for account creation ticket onboarding efforts
Whale Support Buttons
---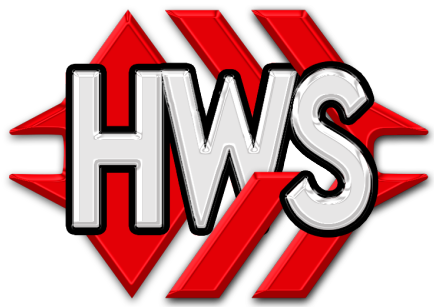 HWS Chat is located in THGaming Discord join by clicking here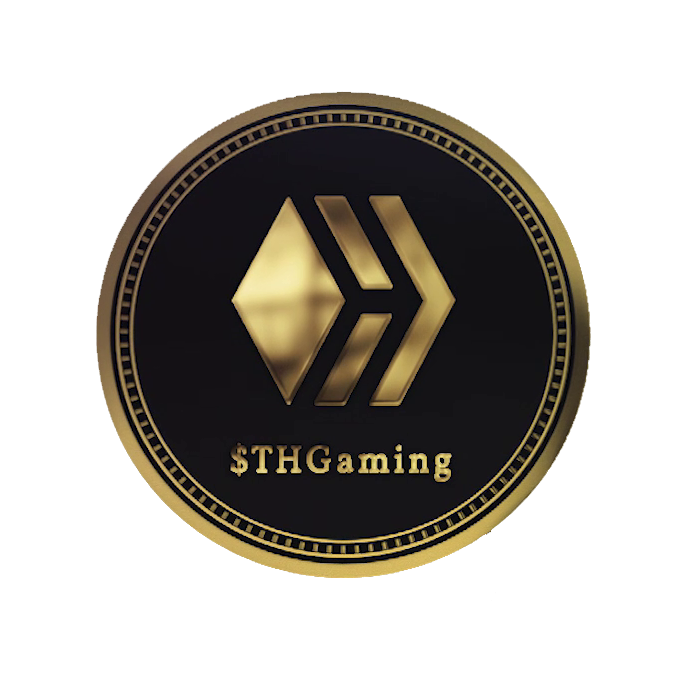 LEO Token
The largest tokenized community for crypto & finance content creators. Running several projects on the Hive blockchain: leofinance.io, hivestats.io, leopedia.io, https://dex.leofinance.io, and a Hive Witness Node -- @leofinance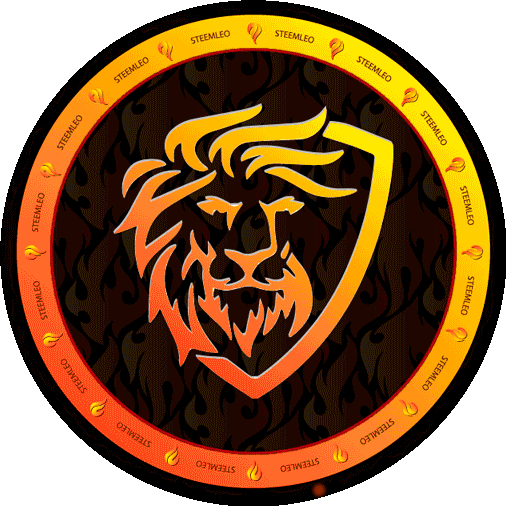 LeoFinance is a blockchain-based Web3 community that builds innovative applications on the Hive, BSC, ETH and Polygon blockchains
LeoFinance allows users and creators to engage and share content on the blockchain while earning cryptocurrency rewards.

LeoFinance | CubFinance | Hivestats | LeoDex | LeoFi
Delegate HP & Earn 16% APR, Paid Daily. Currently @ 2M HP
Join the conversation in discord by clicking here
---
**LeoMobile Open Beta is Now Live! Join The Fastest Growing Web3 Community**
IOS / Android

Splinterlands
SPS, DEC & SPT tokens as well as hundreds of NFT playing cards and more
SPT is a token rewarding blogging about Splinterlands on Splintertalk.io by clicking here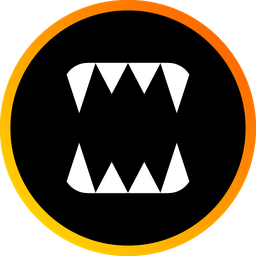 Dark Energy Crystals (DEC) are the in-game currency token for Splinterlands. Earn them through gameplay or by sacrificing unworthy cards in your collection, and then use them to buy all sorts of great items in the shop! Splintershards (SPS) is the governance token which will be integrated into the Splinterlands game in order to provide increasing levels of decision-making ability and control over the product to the player-base, asset owners, and other stakeholders. Play Splinterlands by **[clicking here](
https://splinterlands.com?ref=dynamicrypto
)** **Join the conversation [in discord by clicking here](
https://discord.gg/wC29WAg7Ne
)** ---

Helpful Hive Links
How to keep your Hive account safe from phishing attacks & scammers click here
How to create a permanent discord link click here
How to grow your project helping new bloggers click here
How to earn up to 12 cryptocurrencies with a single article click here
How to utilize Hive.Vote to follow Psyber-X vote & curation trail click here
Dynamicrypto HWS Community Plan & Witness Announcement click here
Vote for me Troy Green (@dynamicrypto) as a witness click here
Vote Fellow Veteran @enginewitty as witness click here
Vote Fellow Veteran @inthenow as witness click here
Vote Fellow Veteran @veteranforcrypto as witness click here
Vote For Psyber-X @psyberx.witness as witness click here
Not sure how to vote? Proxy Me, I will handle it
Active key authority is required for setting a "Proxy".
Go to Hive Wallet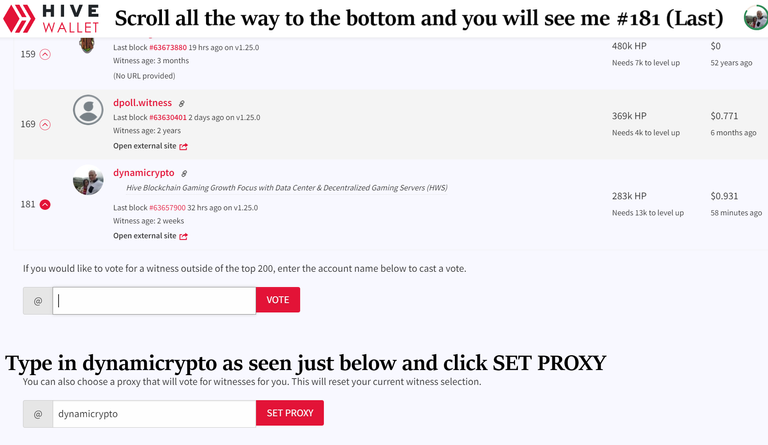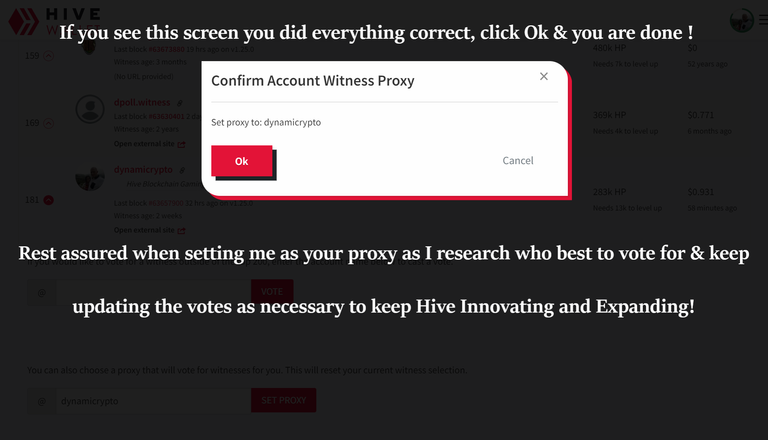 Social Links
---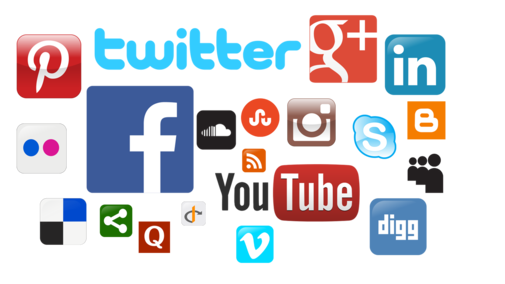 PsyberX on Pimp Media


PsyberX on 1UP Zone


Official hive account @psyberx


Official twitter account psyberxofficial

The Gaming Studio Royal Reptile Twitter


Official Psyber X Discord Chat


Official Youtube account Psyber X


Official Facebook page Psyber X


Our Instagram account PsyberXofficial


The official Psyber X TikTok


NftShowroom Psyber X Collection


Psyber X Blog on Reddit


Official 3Speak PsyberX Account


Whatsapp Chat Invite


Line App Chat Invite


Telegram Chat Invite
---

Thank You for joining us in bringing gamers to HIVE



I added HIVE Blogging resources to my signature to help you earn and support the most HIVE Tribes as your content is welcome in.
Great Information and links to many awesome Tribes on HIVE below, please feel free to click around any links provided, you will not be dissapointed!
Blog or Vlog to Earn 12 Cryptocurrencies
For each article or video you share on HIVE Outposts!
Do you use Social Media and let corporations sell your information and get rich off your content?
I still have my accounts yet only post where I can earn with HIVE Blockchain Outposts shared in the tables below unless HIVE onboarding.
When you are posting you can include 10 tags yet you must only use relevant tags or you risk the DV (down vote).
I challenge you to post about multiple topics to include 10 of these tags so you may earn 12-13 Cryptocurrencies with each article or video you share.
I left the dead front ends here as the tokens can still be earned and you never know if they will be up again.
How to make your blog look better.
---
Don't blog? no problem you can still stake any of these tokens and delegate them to the accounts listed in the table below to earn 95% of the curation gained back to you in daily automated payments.
I will edit more in as comments come in with new information so please comment below and share anything


Cartel Streamer Drabs
Follow Dr. Abs on Twitch




Check Dr. Abs out on YouTube




Follow Dr. Abs on Twitter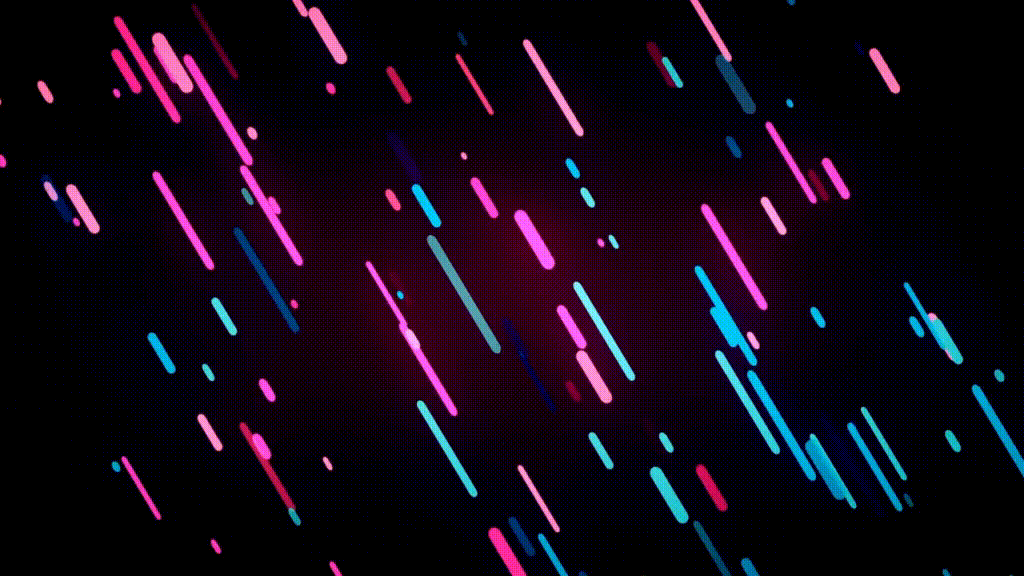 BEATZ CHAIN - BEATCZ Token on HE
Join the conversation to not miss upcoming music
contests winning BEATCZ tokens
Visit Beatz Chain Front End & listen to some tunes
Buy BEATCZ on LEO DEX


THGAMING Guild Token on HE
View the diesel pool here
Buy THGAMING on LEO DEX
Join THGaming Discord Chat


DELEGATE TO PIZZA
Please consider delegating your HP to our @hive.pizza curation account. Not only does it help our project grow, but it also allows us to further ramp up our onboarding and curation services. The Pizzabot you know and love also consumes more and more HP every day which has to come from our curation account. Not only this, but you will farm your share of the daily $PIZZA rewards pool!


You can also check out the HIVE.PIZZA website here.
Buy $PIZZA
Leodex
Tribadex
Hive-Engine

Join the Discord and $PIZZA NATION

Join our curation trail here
Vote for us as Hive-Engine witness here
Vote for us as HIVE WITNESS HERE


THGaming Official Social Media Links
🔹 THGaming Discord
🔸 THGgaming Instagram
🔹 Youtube : @jim-crypto
---
PIMP Front End
PIMP - @enginewitty
The Alliance Discord
---
Pimp Your Post Thursday PYPT - @shadowspub
Join The Conversation in discord
---
Join 1UP.ZONE to blog about play2earn gaming
Join the conversation in Discord with all the 1UP Curators


---
A personal note- I have a loan with The Bank of Neoxian Blockchain Contract Here & I recommend them for any crypto lending needs.
(wait 1 week, bank is closed temporarily)
Join The Conversation & Jinx Game
Join The City of Neoxian chat here
Blog from The Cities Front End
Join The City of Neoxian front end here
 


Earn a 16% APR on HIVE POWER and Support LeoInfra's Onboarding Efforts by Delegating HP to @leo.voter (Currently at 2M HP). We Use this to Claim Accounts and Delegate RCs to Newly Onboarded Users + Daily LEO Payouts to Delegators
---
Visit CineTV
Join CineTV Discord Chat
---
Play Muterra
Join Muterra Discord
---
Join Hash Kings Discord Chat
Play Hash Kings
---
Play Dcrops
Join Dcrops Discord
---
Visit WEED cash Network Front End
---
Want To Play Splinterlands? missed my link above? Join Here
Also come visit HWS at HWS.BZ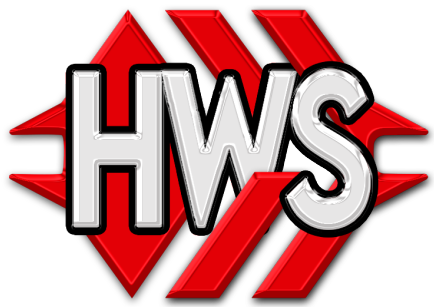 Awesome Psyber-X PNG Title Graphics to utilize


This Web 3 article is SEO friendly with hashtags that auto triggered 11 high quality content web pages to be created with keywords, hashtags and link backs to boost search engine results while also earning 11 different cryptocurrencies all possible with Hive
Posted using Tribaldex Blog earning BEE
& #neoxian hashtag put us on Neoxian City Outpost earning NEOXAG
& #pimp hashtag put us on Pimp Media Outpost earning PIMP
& #hustler hashtag put us on Hustler Blog earning HUSTLER
& #leofinance hashtag put us on Leo Finance Outpost earning LEO
& #ctp hashtag put us on CTP Talk Outpost earning CTP
& #ctp hashtag put us on Vybranium Outpost earning VYB
& #oneup hashtag put us on 1up Zone Outpost earning ONEUP
& #splinterlands hashtag put us on Splintertalk Outpost earning SPT
plus on Hive Blog earning HIVE
also posted on PeakD Outpost earning HBD
Then I shared the content to other Web 3 outlets I blog on now.
This one I earn BCH (Bitcoin Cash)
This one I earn ETH (Ethereum)
13 Total Cryptocurrencies earned and 13 search engine optimized web pages linking back to the game.
---
---